January 28, 2019
Super Bowl Party Essentials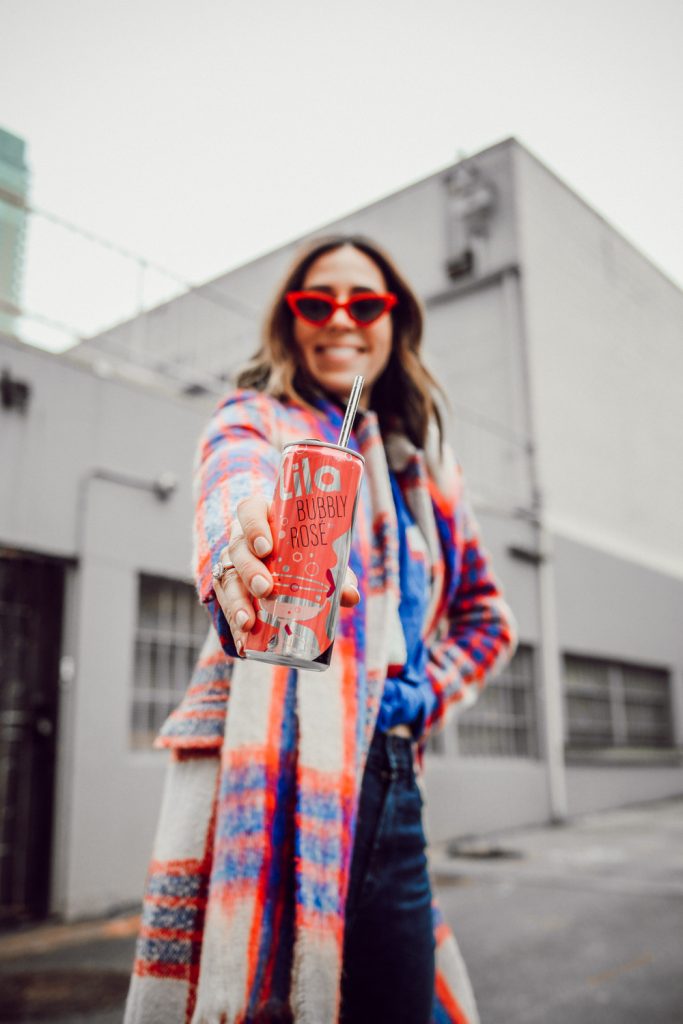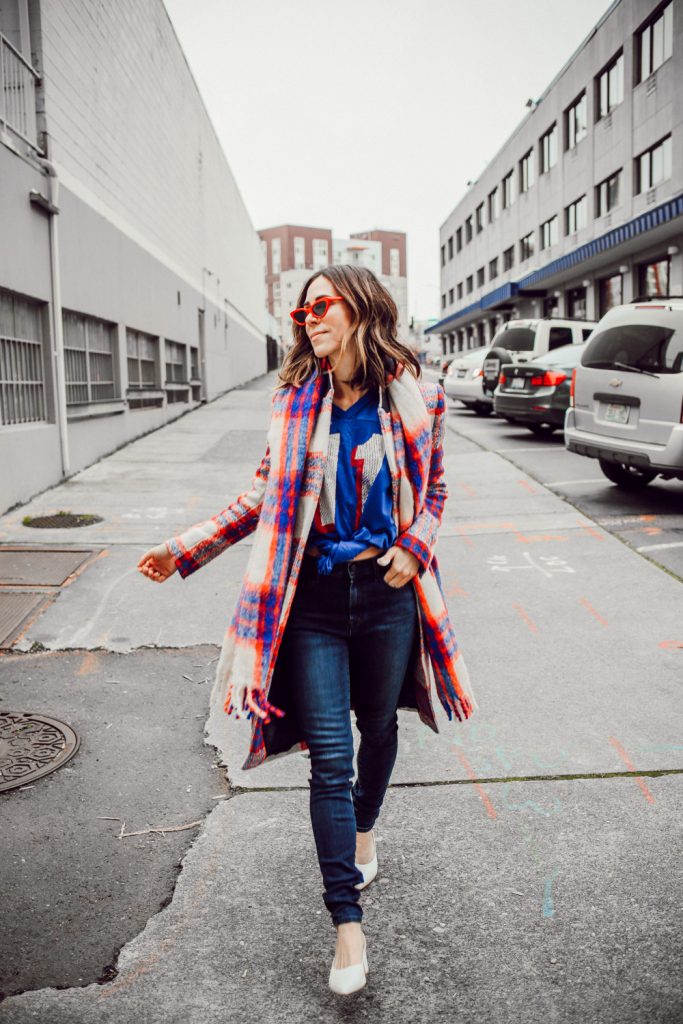 Morning friends and Happy Monday!!! Today officially kicks off Super Bowl week and I couldn't be more excited!! Are you watching the Super Bowl? I love that the Super Bowl brings everyone in the house together – there is so much more to the day than the game! The commercials are typically my favorite followed by the half-time show, although, I'm not overly excited about Maroon 5. Anyone else? Let's not forget the food – check out
my post
from Friday where I shared my favorite guilt free Super Bowl recipes! Today I'm sharing a super fun game day fashion look and Super Bowl party essentials to ensure you have the best Sunday ever!
SHOP THE LOOK: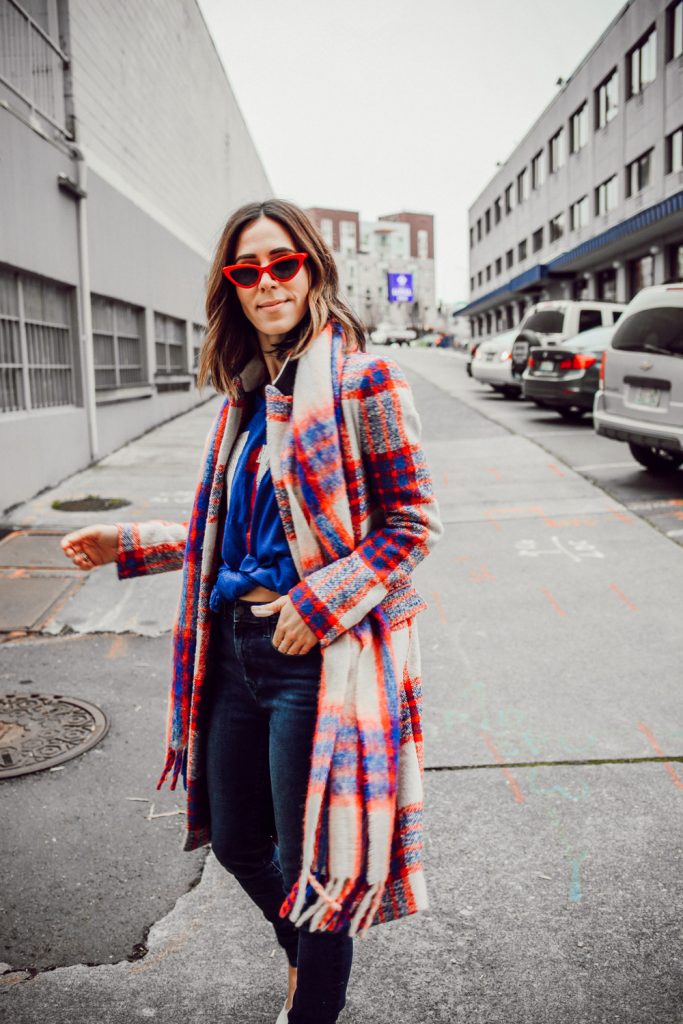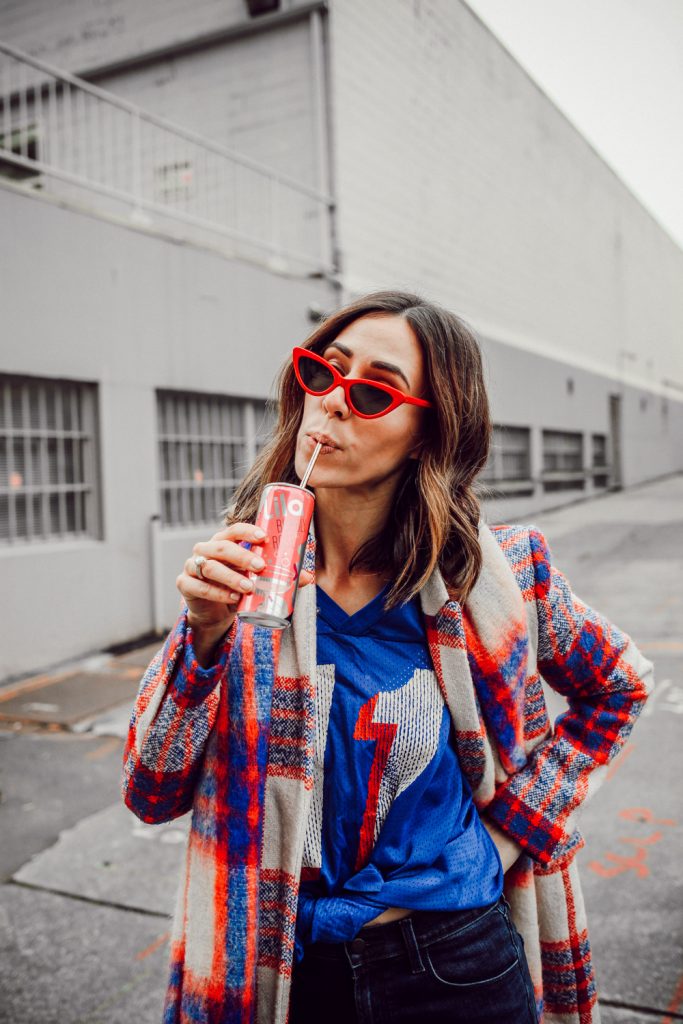 SUPER BOWL PARTY ESSENTIALS
FOOD + DRINK
Your menu is one of THE most important aspects of hosting a successful Super Bowl party! It's our nations second Thanksgiving! Sure, it's a day for indulgence, but we can indulge in a less glutenous way! Check out my post (HERE) from Friday where I featured my favorite guilt free recipes, including some MAJOR dessert recipes that will blow your mind! If you are looking for more recipes, check out my post from last year HERE and my Gridiron Eats magazine HERE.
Super Bowl Sunday is all Bloody Mary's and Beer, but Lila Wine has changed my perspective on that for good. Why, who doesn't like bubbly on a Sunday and there is zero clean-up! Lila Wines is a high quality canned wine with a variety of blends. They are a super convenient way to enjoy wine and are low in calories and carbs! Bonus, they contain NO added sugars – YAY!!! For this Super Bowl, I'll be serving up the Lila Bubbly Rosé and the Sparkling!
Want to add Lila to your Super Bowl spread, check them out here to find a retailer near you!
FASHION
Game day fashion is right there after your menu – it's important that you support your team (the most fashionable way you now how) and have the comfort you need to sprawl out ALL DAY! For some game day fashion inspiration here are some of my favorite posts from the past –
DECOR
I love adding fun little twists to my game day spread, whether it's mini foam fingers for your straws or drawing plays on your placemat! There are so many fun DIY ideas you can do at home without breaking the bank. One of my personal favorites is using white tape to draw football lines on glassware – it's super easy to do and adds a fun element to the party! OR use a mini megaphone over your floral arrangement to truly tie in the theme! For more inspiration check out THIS post on Super Bowl Sunday recipes and and easy DIY decor for your party!
Shop my favorite essentials from Amazon: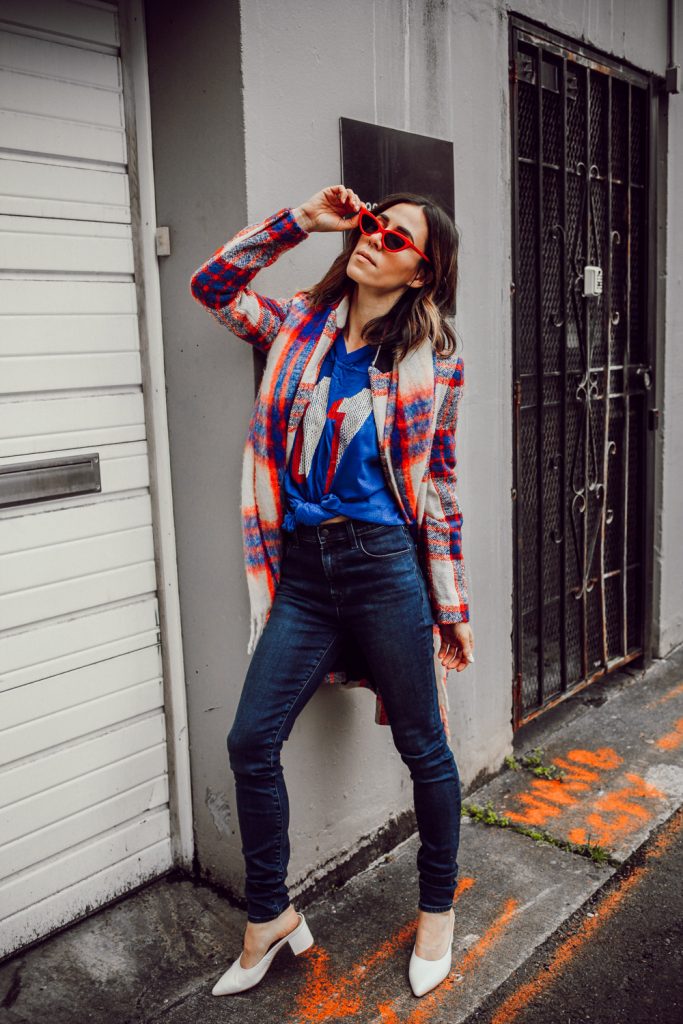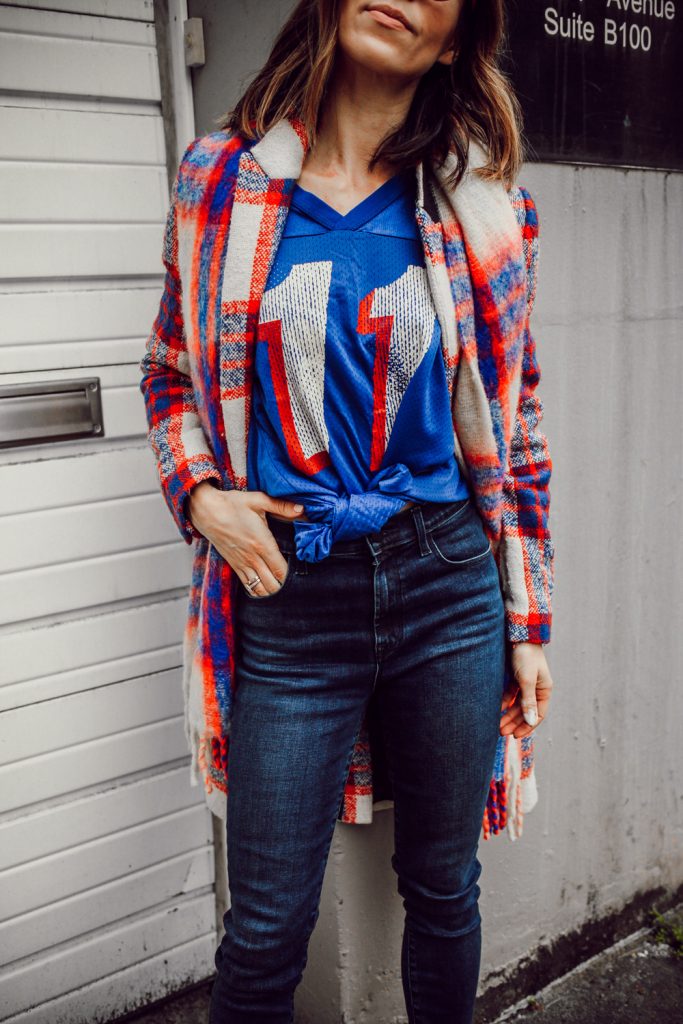 WHY I LOVE THIS LOOK:
Checked Coat // The coat that I'm wearing in this post is from Zara a few years back – the coat sold out like hot cakes, BUT I found three very close seconds! This checked coat is more red based and is currently under $100! Here is a white based version that is $41 – it's more holiday, but could double as a something for game day! And, how fun is this version (it's more expensive than the others), but I love the green accents!
Vintage Patriots Jersey // This jersey has been in my Super Bowl rotation for the last 5 years!! Thank you Tom Brady for allowing me to save money and wear the same jersey year after year 🙂 My  White Mules and Cat Eye Sunglasses are the perfect accessories for this New England Patriots look!
J.Brand Jeans c/o // I styled the look with these "Photo Ready HD" jeans from J Brand. During Super Bowl Sunday there is one major component that you need in your look – STRETCH! These jeans give me all the suction and all the stretch at the same time! They are super comfortable with the perfect amount of give in the waist line. The wash is super slimming and really helps to elongate my 5'5 legs!
SHOP THE LOOK:
Checked Coat | Vintage Patriots Jersey | Cat Eye Sunglasses | J.Brand Jeans c/o | White Mules

YOU MAY ALSO LIKE