February 2, 2016
Super Bowl Game Day Fashion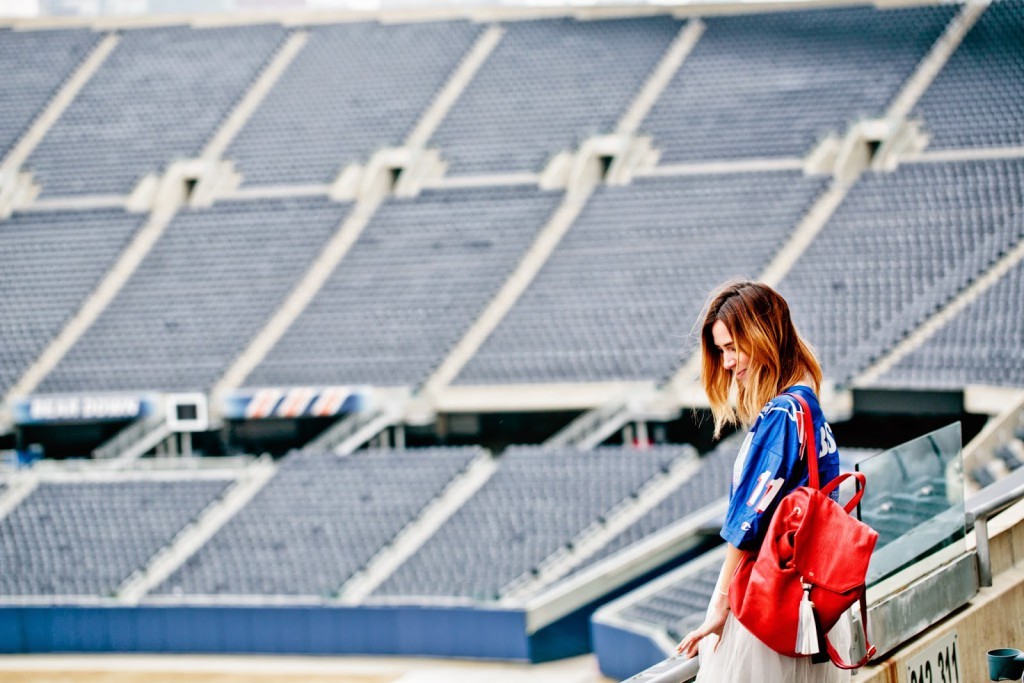 Planning out your gameday look – ready, set, hike! Today I'm sharing one of my favorite Super Bowl Fashion looks. Firstly, things I question – why isn't the Monday after the Super Bowl a holiday? Based on caloric intake alone, I need at least 24 hours before I can fit into something other than elastic. There is nothing more American than spending the day eating and watching football – I would't have it any other way!
Regardless of your affinity to the teams playing in the Super Bowl, everyone and their mother plays along on this day. It's the most watched sporting event of the year and there are two things on my mind – what am I eating and what am I wearing. Side note, I'm also really jazzed to see Coldplay and BEYONCE at half-time – my expectations are high. With a beer in one hand and a nacho in the other, I'll be supporting the New England Patriots in vintage and tulle. No, they aren't playing the Super Bowl this year, but I can pretend they are 🙂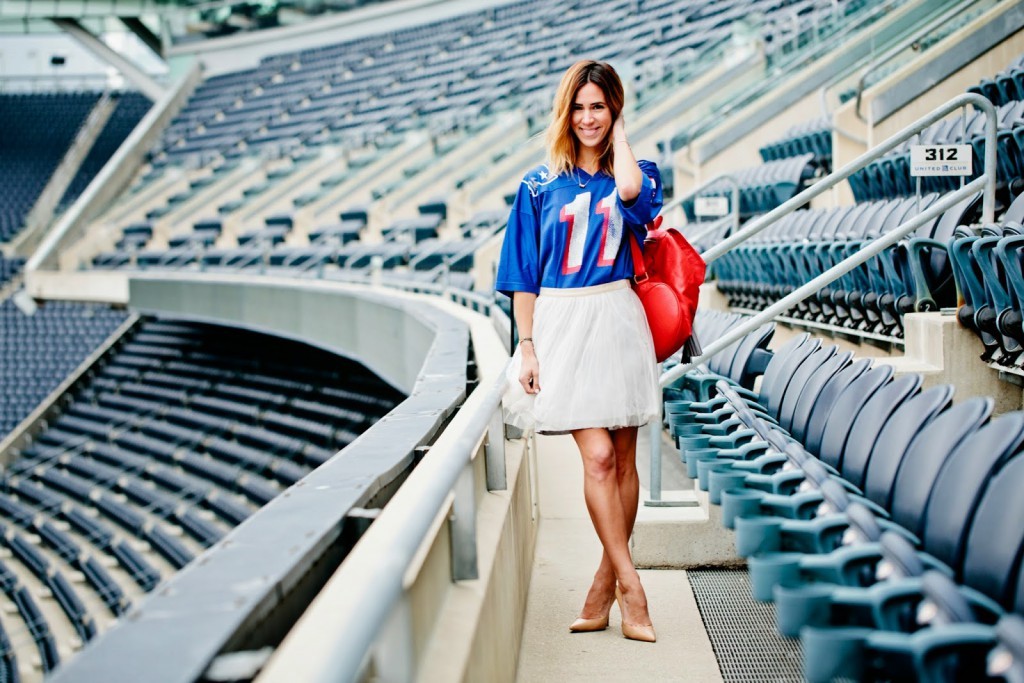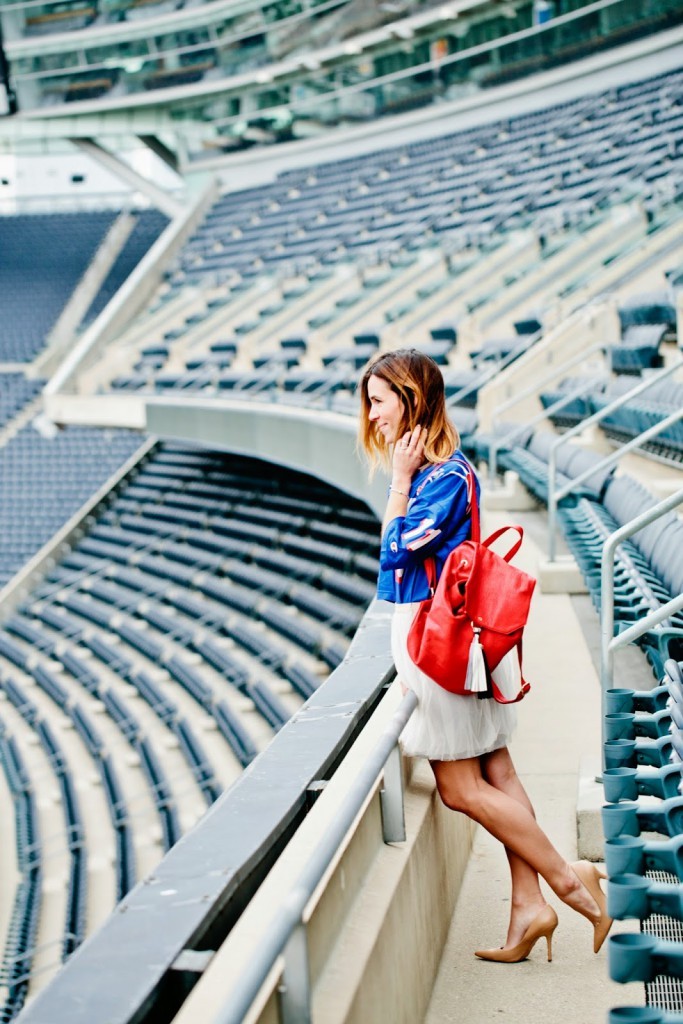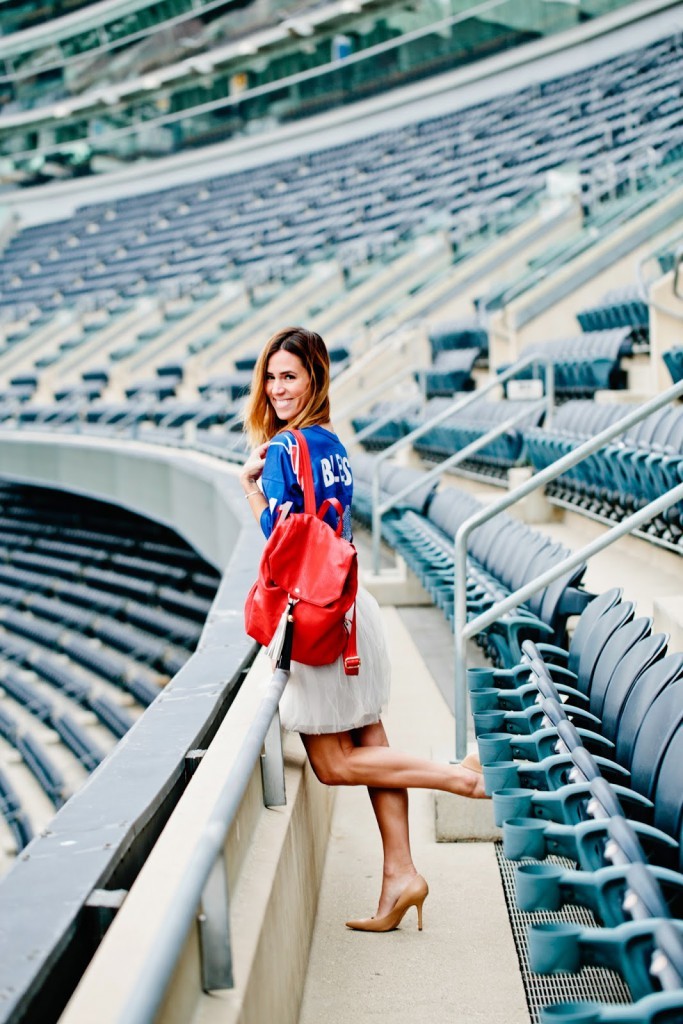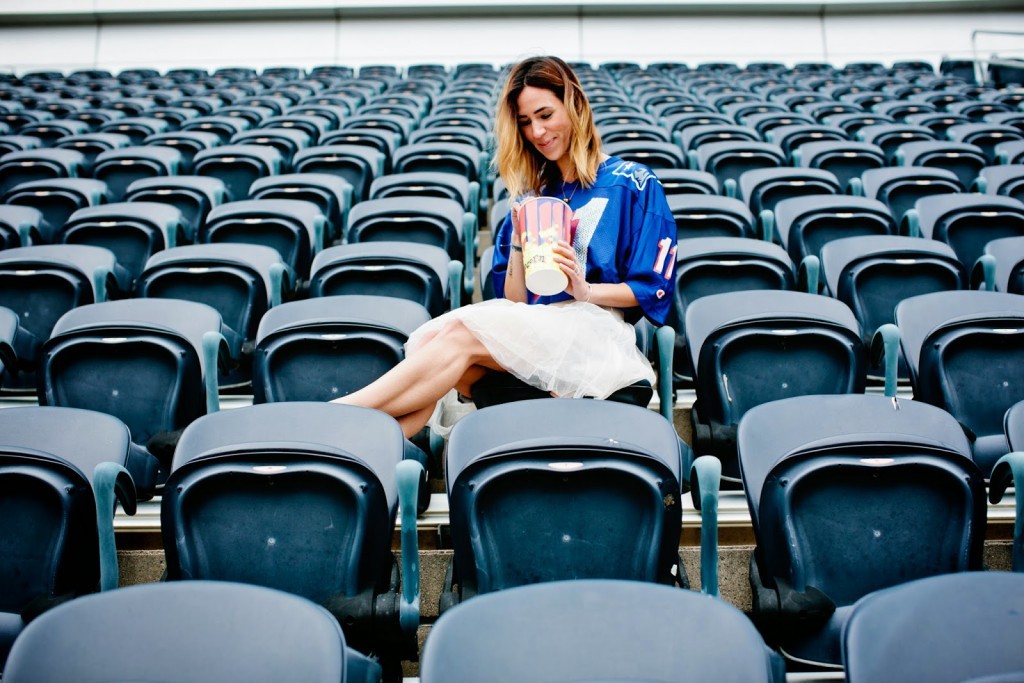 For my final gameday look of the season, I paired a vintage Bledsoe jersey (former Patriots Quarterback) with the perfect tulle skirt. It's the Super Bowl, so big or go home. Normally I'm not one to incorporate team apparel into my gameday look – I often steer away from then, however, vintage talks to me. I sourced this jersey from an Etsy seller – PS, Etsy is a great resource for vintage gameday fashion in case you were wondering.
Now, it's the Super Bowl, so why not sit pretty in a tulle skirt in the comfort of your own home, or at the game – it is in Arizona after all 🙂 The contrast between the vintage men's jersey and the flirty feminine skirt, marry well together to create the perfect gameday chic look. I topped the look off with some classic nude pumps and my favorite red backpack – scored at Marshalls. While the bag may not be NFL compliant, it's compliant for this look!
Who are you rooting for? What are you wearing for the Super Bowl? AND, what are you most excited to eat? Talk to me.
Happy Super Bowl weekend.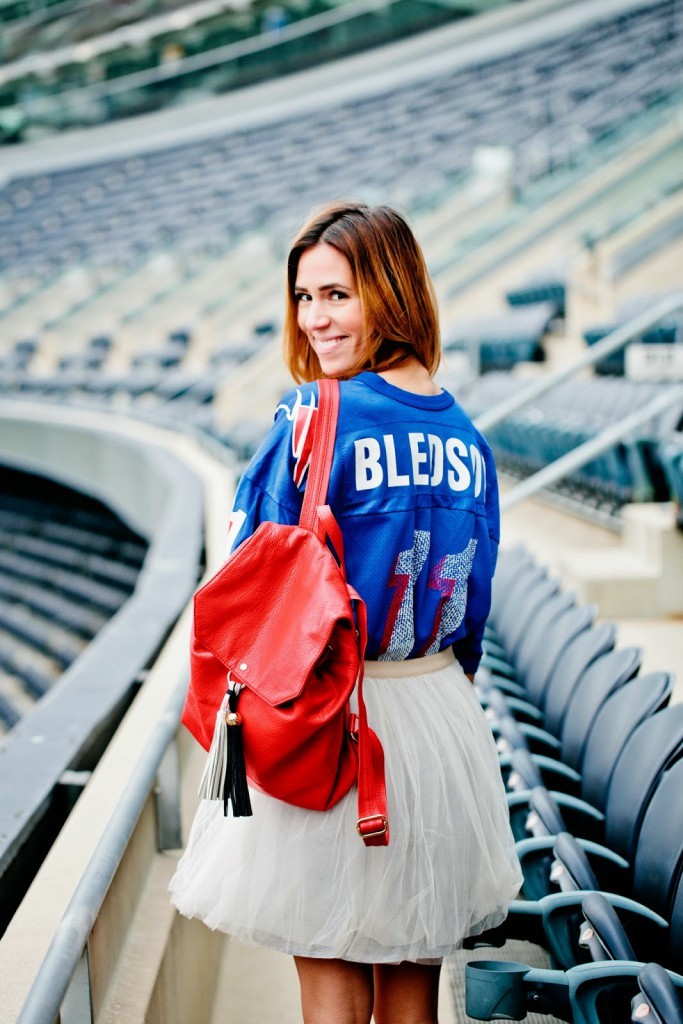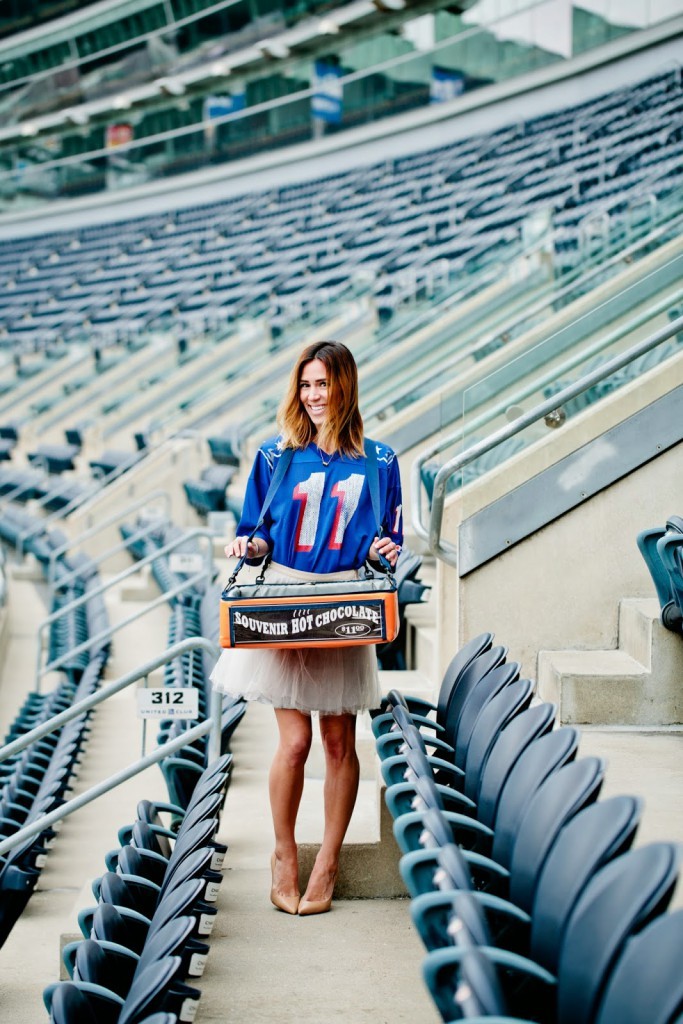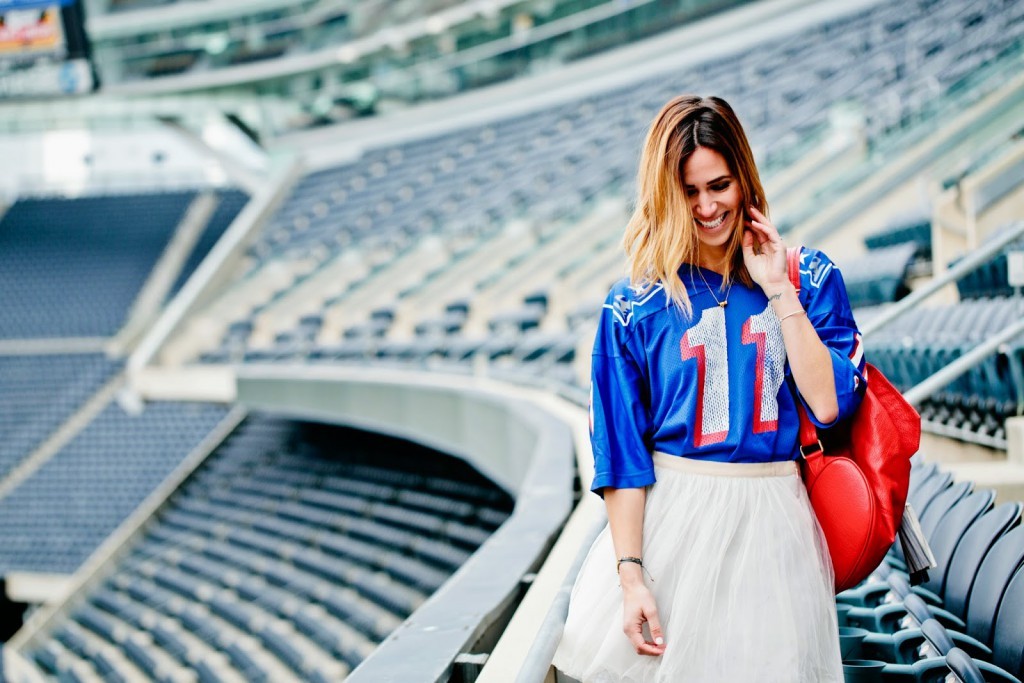 Photography – Cassandra Eldridge Photography
Shop the LOOK:
Jersey: Vintage (Etsy) | Skirt: ASOS | Shoes: Charles David | Bag: Topshop | Lip Color

YOU MAY ALSO LIKE