July 9, 2020
WVU Ladies Huddle
Today I had the pleasure of participating at the WVU Ladies Huddle event! It's their annual event in support of the WVU Football program with a day filled with tours, action on the field and game day fashion. This year the event was structured a little differently due to COVID, but Mountaineer fans are resilient and WVU found a way to keep the tradition alive! Today I'm sharing a few of the looks featured during the fashion section of the event! To read more of my day posts or to shop game day favorites, view here.
[ezcol_1half]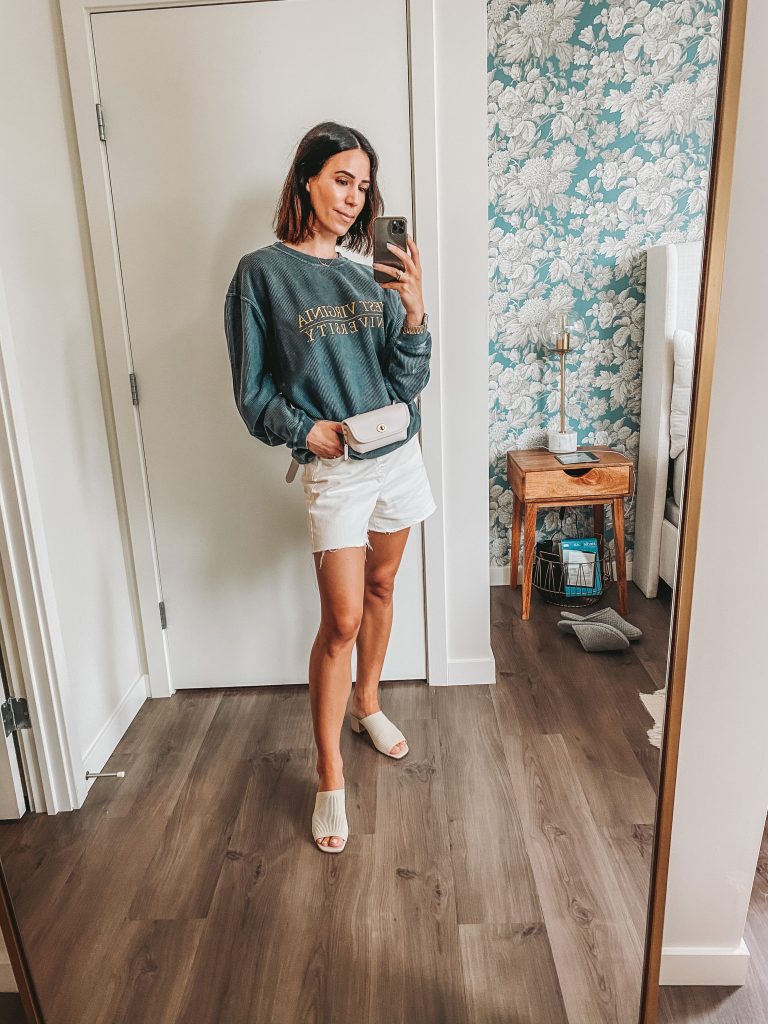 [/ezcol_1half] [ezcol_1half_end]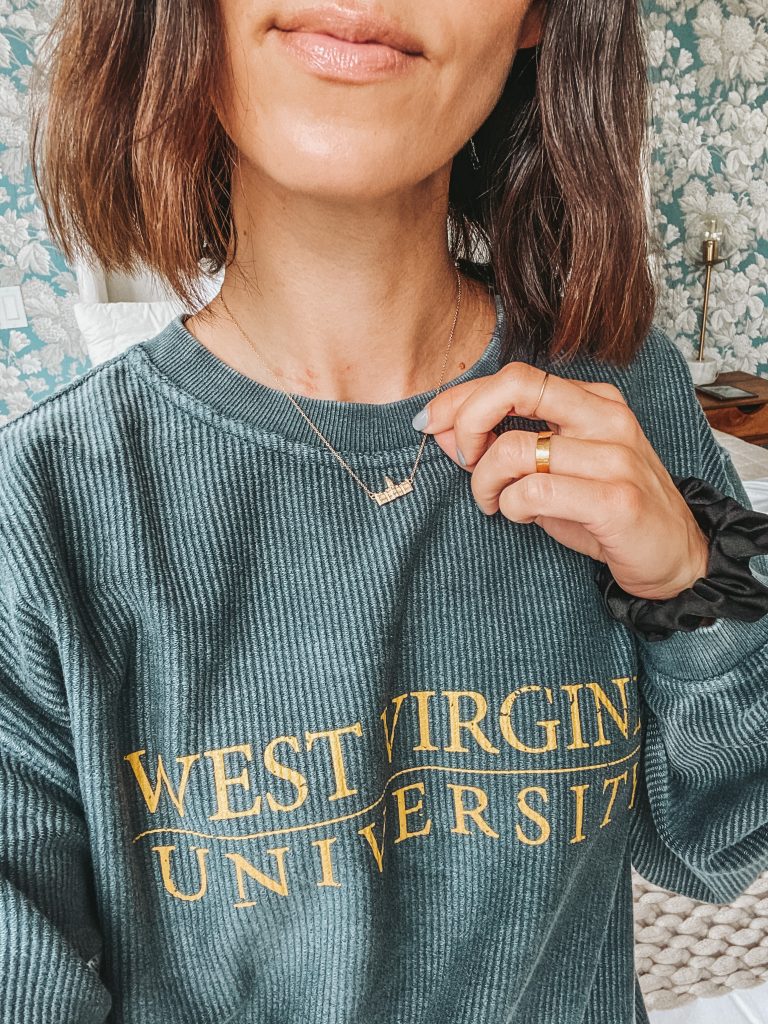 [/ezcol_1half_end] Game day isn't just for game watching! We have seen the evolution of game day fashion to game day style and this look shares how you can style your game day tee in to your every day! I've styled this Chicka-D corded sweatshirt with my new favorite ecru denim shorts (another hot staple this summer). To top the look of, I styled one of my favorite game day accessories, this belt bag, and these SUPER comfortable mules! Also, how adorable is this necklace of Woodburn hall? Kyle Cavan makes super dainty jewels with school monuments and logos!
// s h o p   t h e    l o o k //
Chicka-D Sweatshirt | Denim Shorts | Belt Bag | Mules | Necklace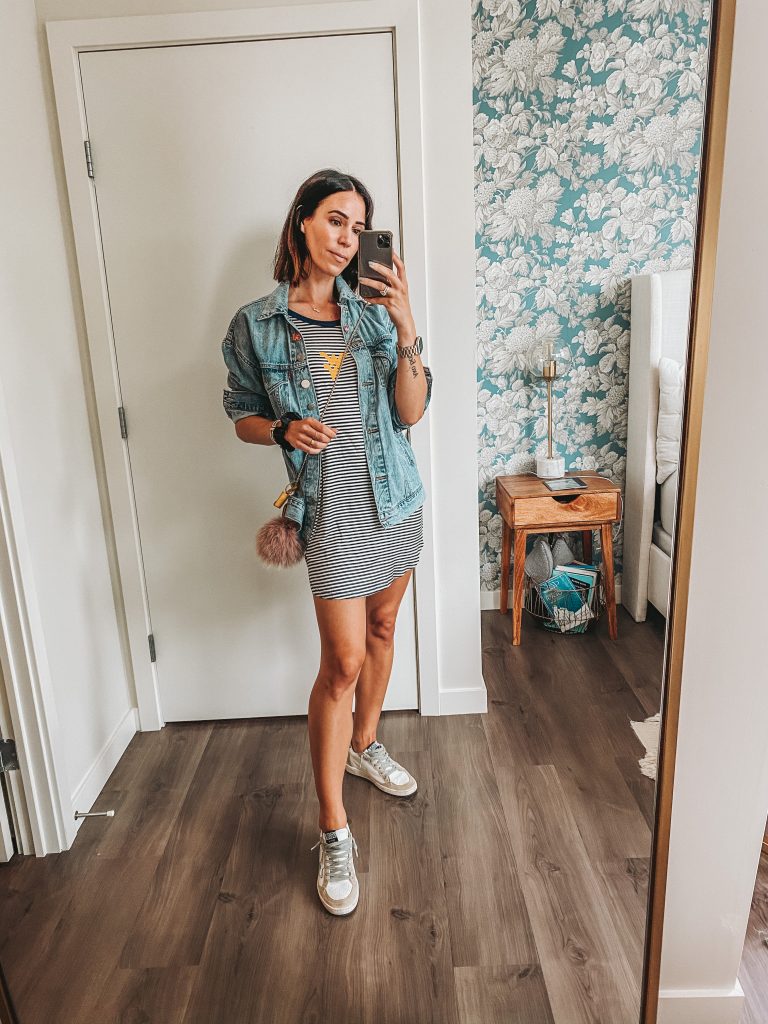 Next I styled this UBER comfortable Flying Colors dress for my game day look!! This dress is perfection! I love the neckline and the fabric is super breathable and great for a game day! For those warm start and cool evening games, I've styled this denim jacket over the dress – you can never go wrong with have a denim jacket with you for any game! For a pop of color I added this crossbody bag to tie in to the WVU colors and of course my favorite sneakers for comfort and ease!
// s h o p   t h e    l o o k //
Flying Colors Dress | Denim Jacket | Crossbody Bag | Golden Goose Sneakers
YOU MAY ALSO LIKE