August 30, 2019
College Game Day Fashion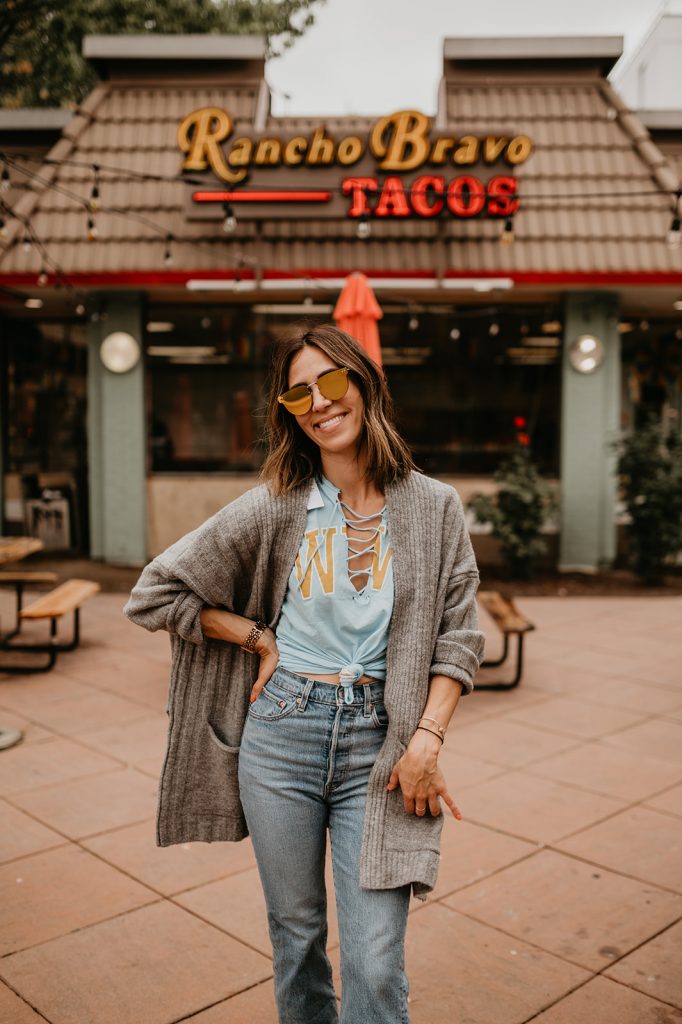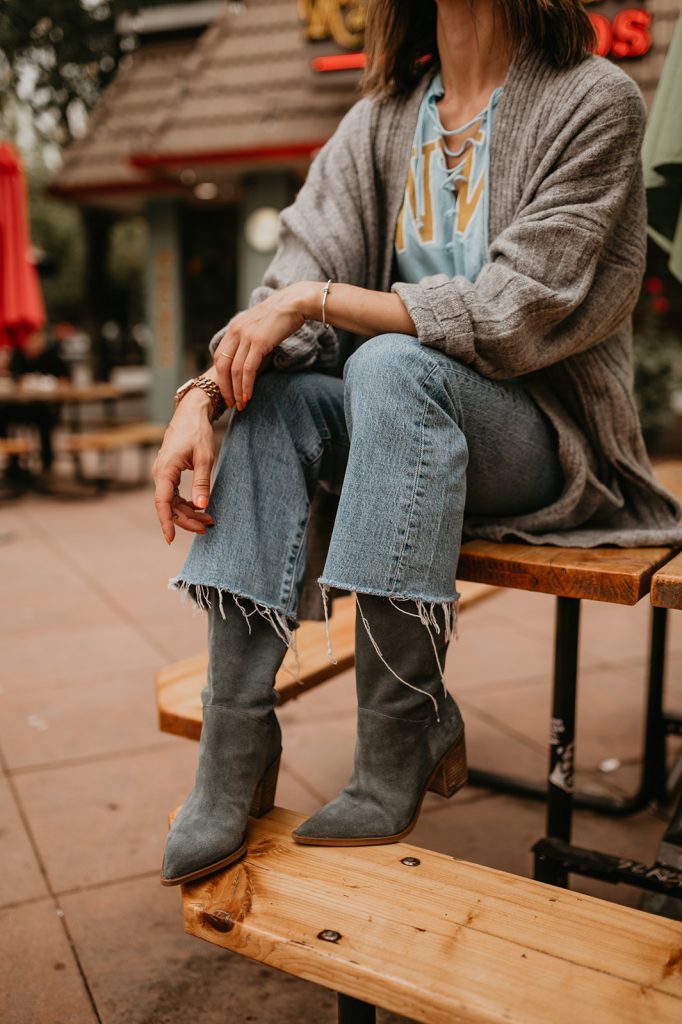 Where has the time GONE?! It's as if we have blinked and Summer has disappeared in a flash! College Game Day kicked off last week with Miami vs Florida, but the official season starts this weekend and I can't wait. It's really the only thing keeping my mind off the Summer being over! In the spirit of all things game day and to kick off the official game day weekend, I've put together my first college game day fashion post of the season! Keeping with Sportsanista tradition, I'll be posting game day outfits, favorite brands, tailgate inspiration and more every Friday until the season is over! You can also shop all my gameday favorites from my
game day shop
in the navigation bar.
s h o p   t h e   l o o k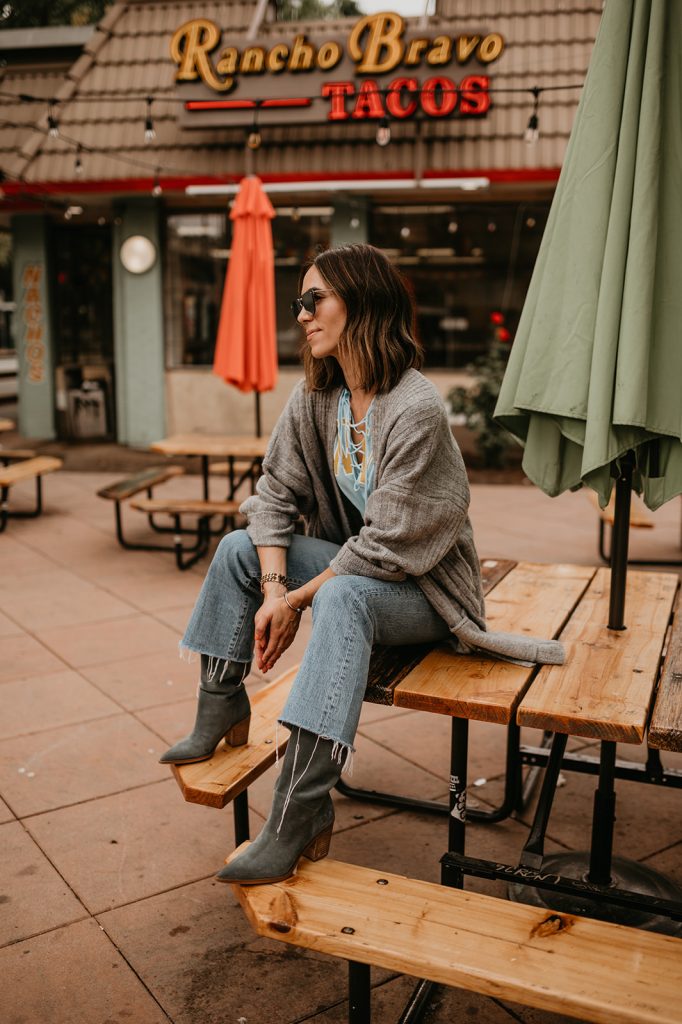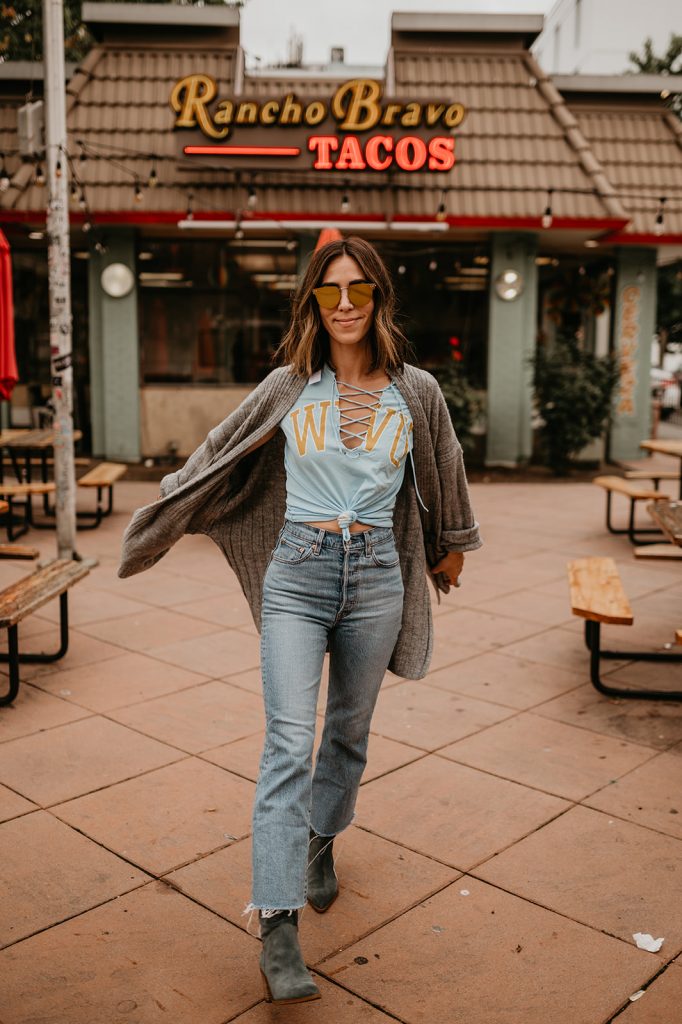 COLLEGE GAME DAY FASHION INSPIRATION 
Holy Game Day is back! I'm still in shock, but you know what? I'm here for it! There is no better time than now to start putting together game day inspired posts, am I right? Since Fall fashion is all everyone wants to talk, or think about, right now, I thought I would style one of my FAVORITE game day tee's (more options here) with some fall essentials from the Nordstrom sale and more!
The Nordstrom Anniversary sale has some amazing GEMS this season, including this PERFECT oversized long cardigan. Not only is the cardigan super soft, but the oversized fit is perfectly on trend for fall! If grey isn't your color, this cardigan does come in four other color options! I know that I have mentioned this to you all before, but I have been crushing HARD on the ribcage style denim from Levi's for months now! They recently released a cropped pair with a frayed hem and I wear them every. damn. day. They are likely the most efficient high waisted denim – the waist line comes above the belly button! If you haven't tried a pair, I highly recommend it!
Another one of my favorite Nordstrom Sale purchases were these Sam Edelman Suede Boots. It's a slouchy boot that comes in two other colors (black and tan) and have a western vibe to them! They style well with skirts, shorts and even under jeans! Not to mention, they are super comfy! Lastly, my favorite Mirrored Sunglasses made the cut for this look! I love a good gold moment, but also love that it pulls in WVU colors!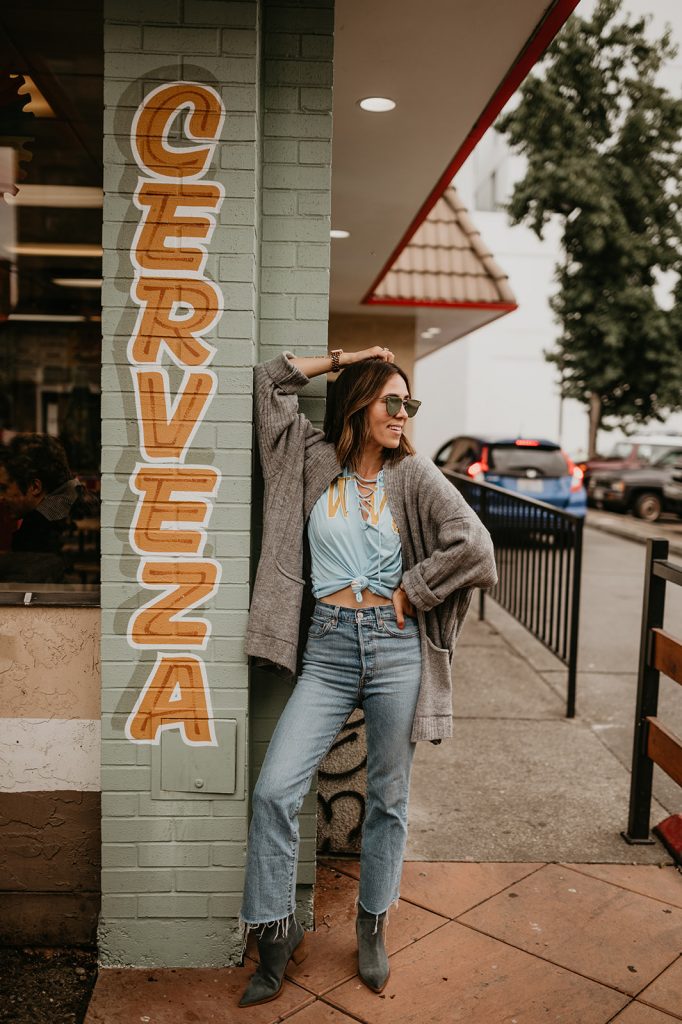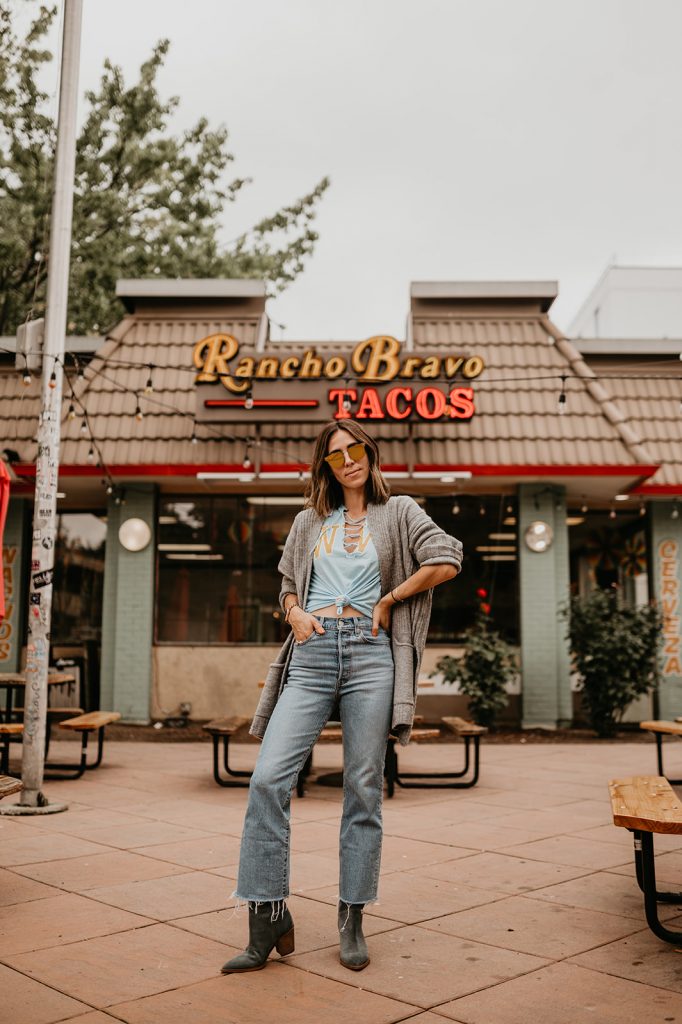 Shop more of my favorite West Virginia game day pieces below. You can shop for all your game needs directly from Sportsanista too. Shop fashion, game day approved bags and tailgate essentials all from my home page!

s h o p   t h e   l o o k
WVU Tee | Cardigan | Kick Crop Denim | Suede Boots | Mirrored Sunglasses

YOU MAY ALSO LIKE