November 18, 2015
Uniqlo x Chicago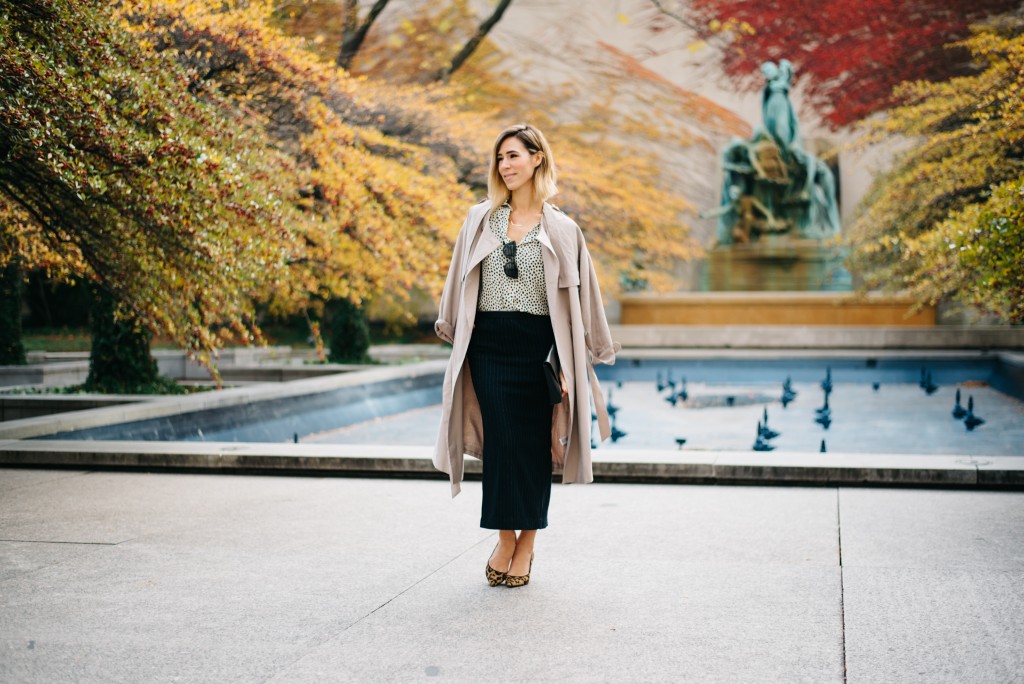 Happy Wednesday friends! So many things to be excited about – 1) two more days until the weekend and 2) Uniqlo is just crushing it in Chicago. The Uniqlo Chicago Opening took place about a month ago (see last Uniqlo look here), and I had the pleasure of taking over their snapchat while they were in town. See the images from the takeover here. Ah, so fun!
Today I'm sharing a look from the takeover – it's the perfect city chic look to take to work. The skirt is absolute perfection – the length is totes appropriate for work with equal parts in sexiness and trendy.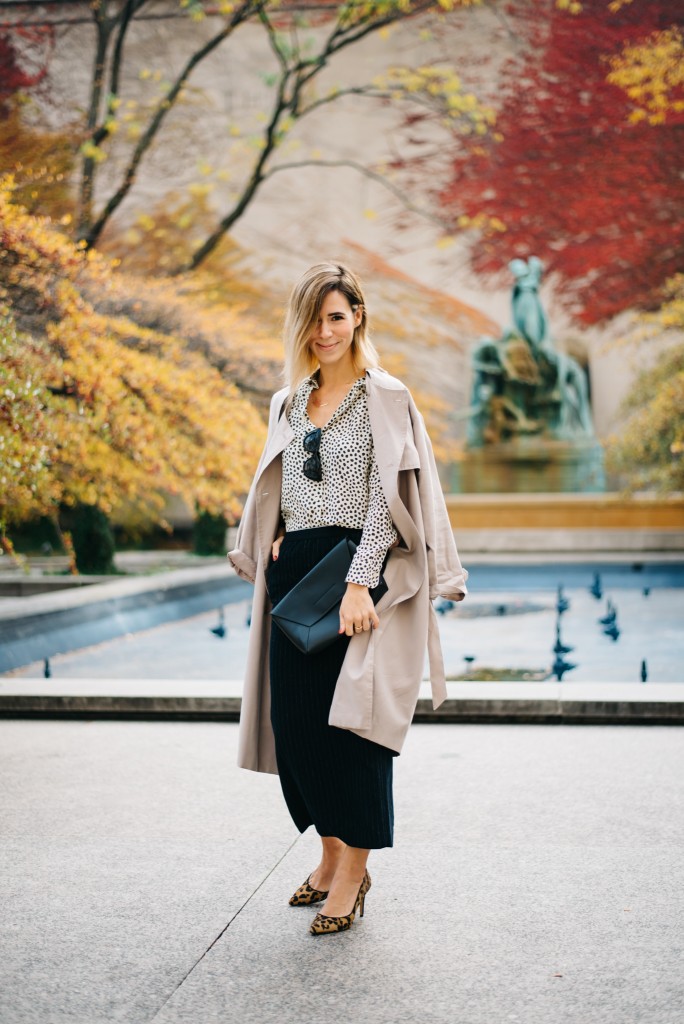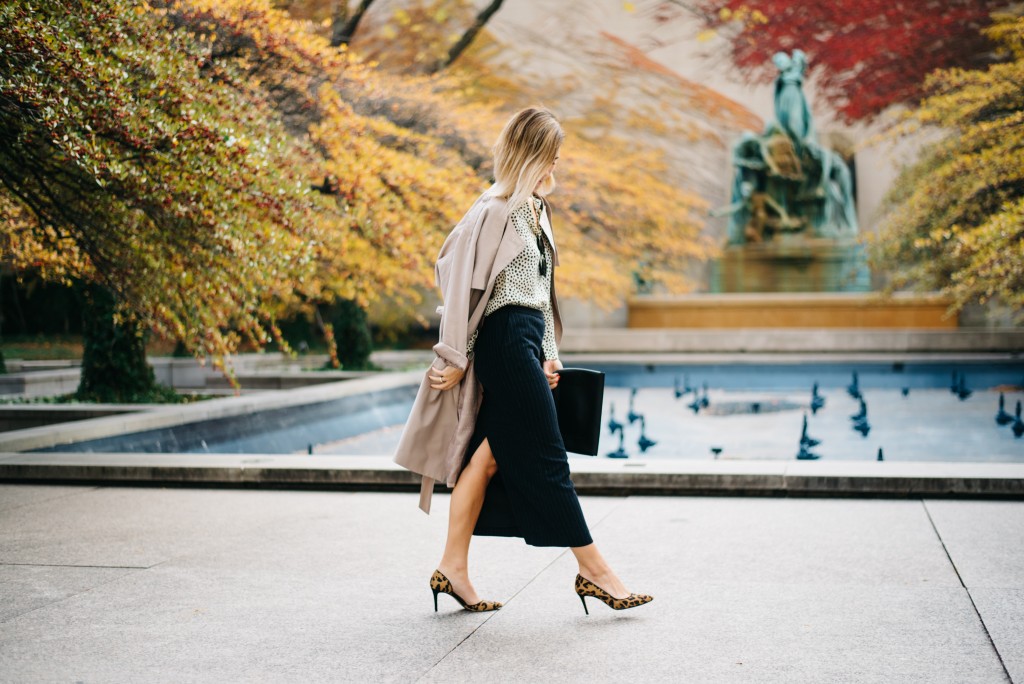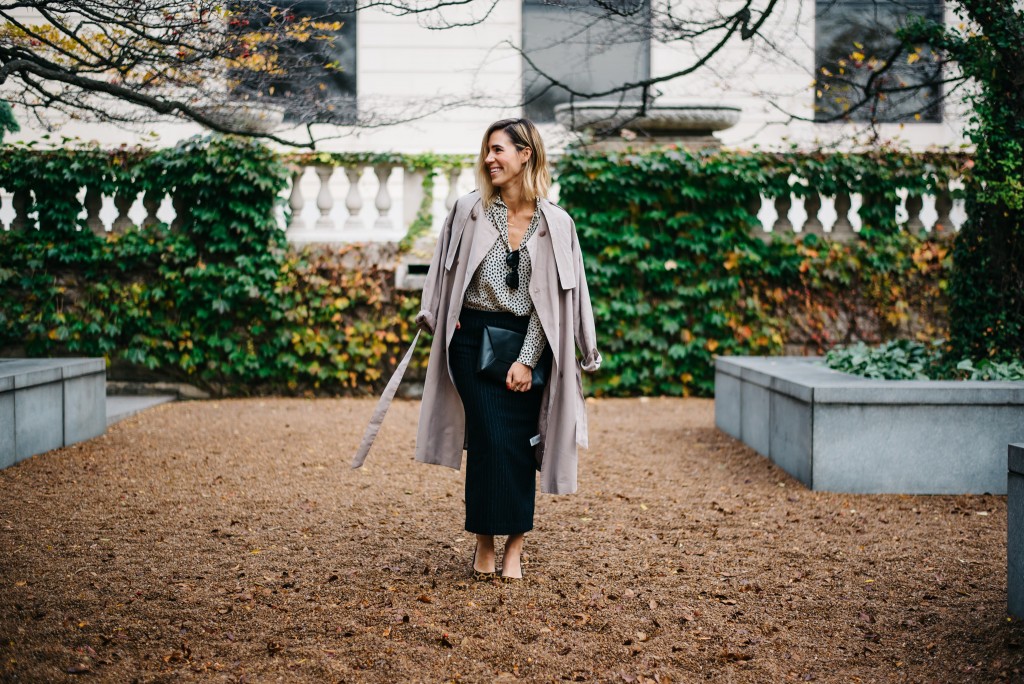 I love the simplicity of this look, yet how it captures chic too! The blouse and skirt both come from Uniqlo's collaboration with a french company – does it not scream French chic? I went a little crazy with the pattern mixing and styled the spotted blouse with this pinstripe midi – the pinstripes are so subtle, but still have somewhat of an edge. The icing on the cake was walking out of the house with these pumps? Meow is all I have to say.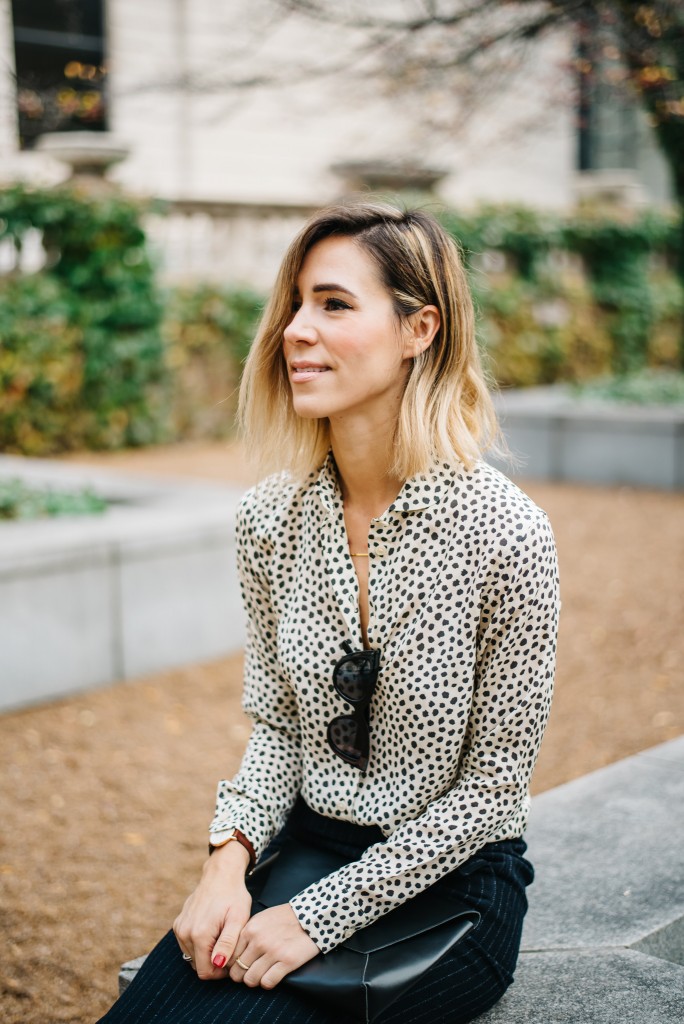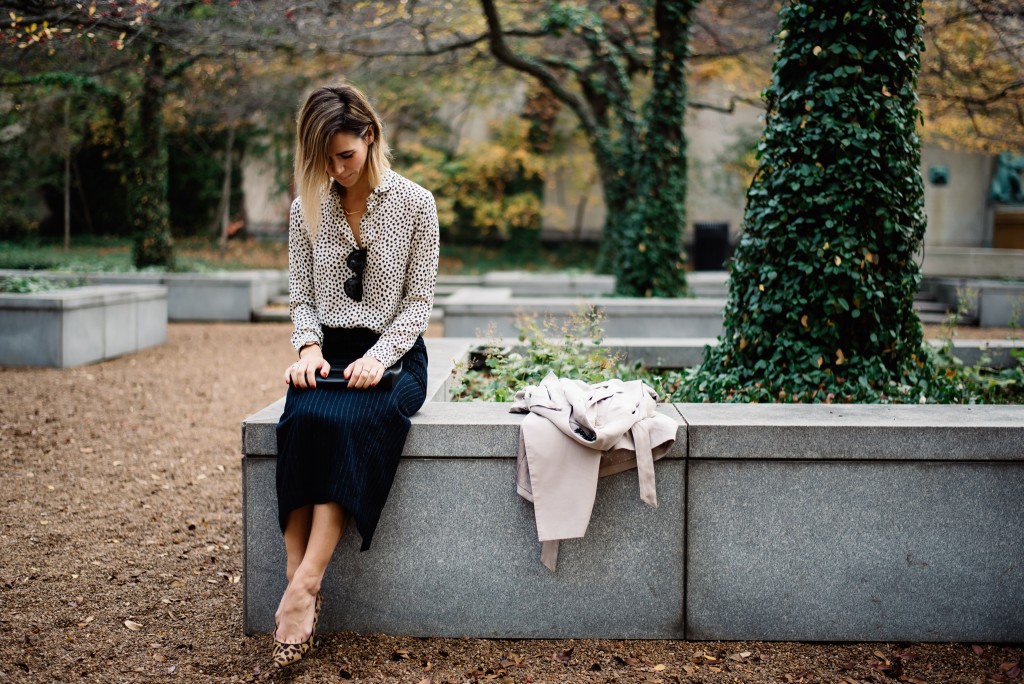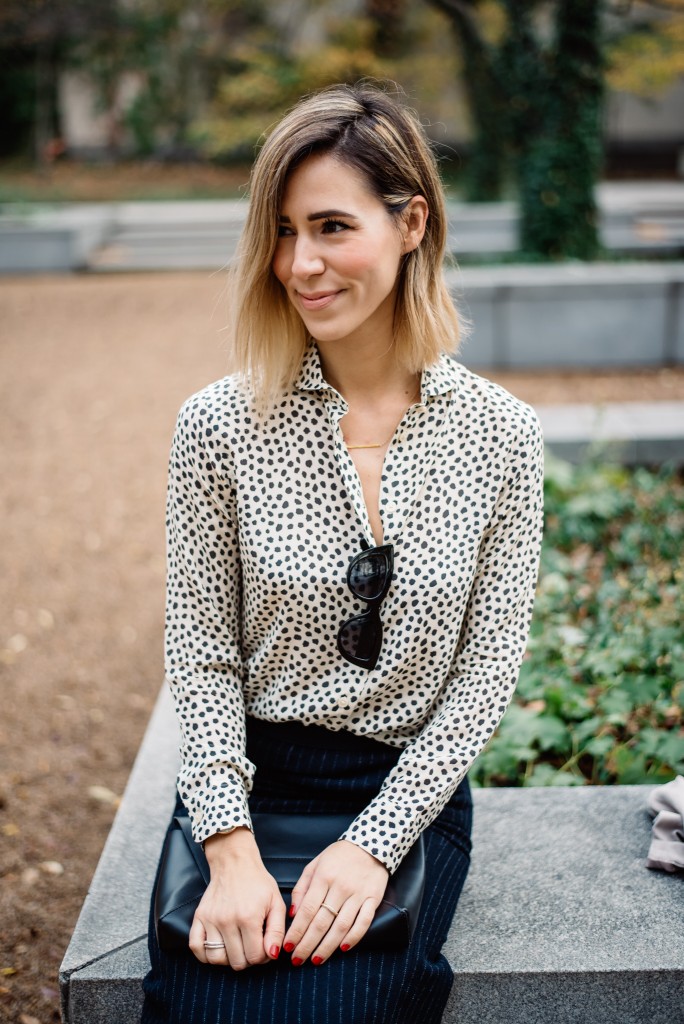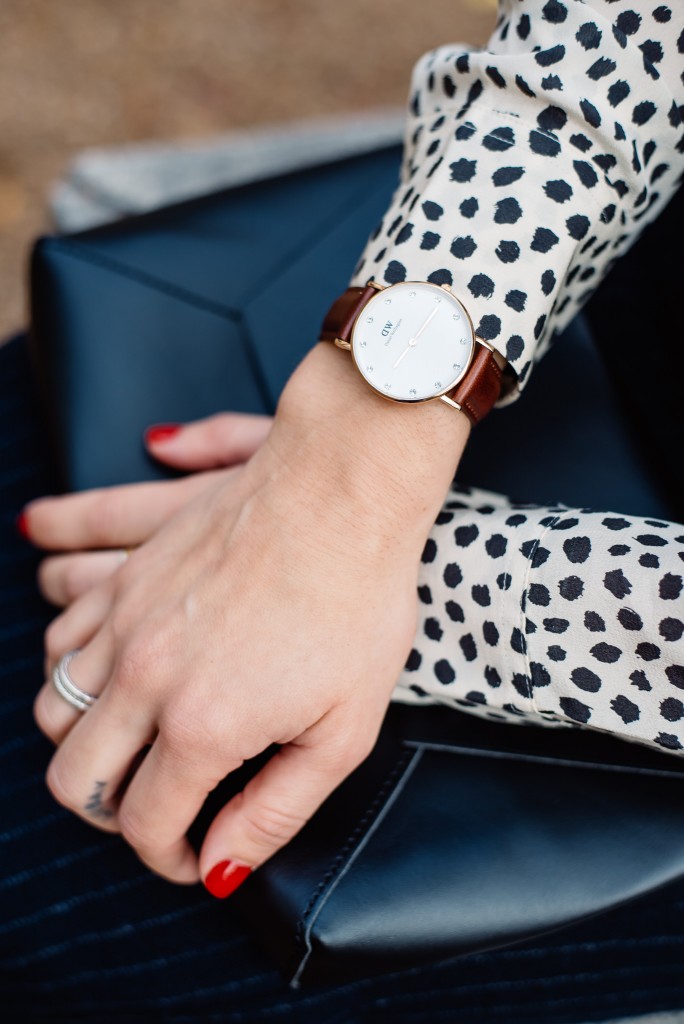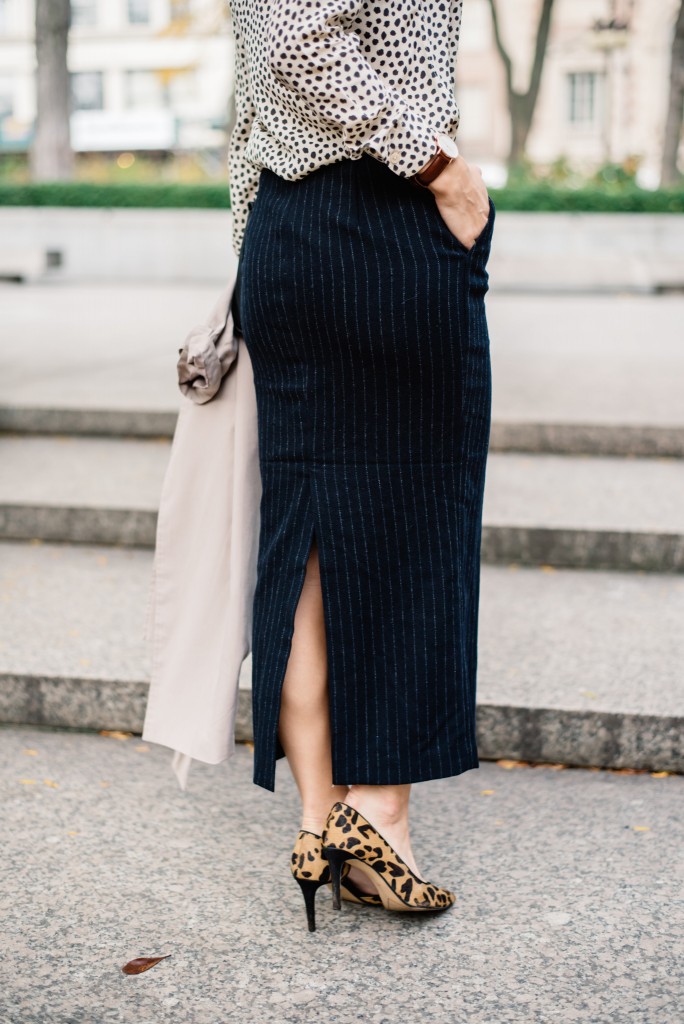 This Daniel Wellington watch is the perfect accessory for this look. I love the sophistication of this watch and how easily it can be paired with a work chic look – sub out numbers for crystals and I become an expert in telling time. From now until Dec. 31, you can order any item from Daniel Wellington for 15% off with code SPORTSANISTA. Is that the best holiday gift or what?
Don't forget to check out my gift guides for this holiday season – you can view them here.
Shop the POST:
Blouse: Uniqlo c/o (similar) | Skirt: Uniqlo c/o (similar) | Shoes: Halogen via Nordstrom | Trench: 424 Fifth (similar) | Clutch: J.Crew | Watch: Daniel Wellington

YOU MAY ALSO LIKE