September 21, 2015
Lady In Red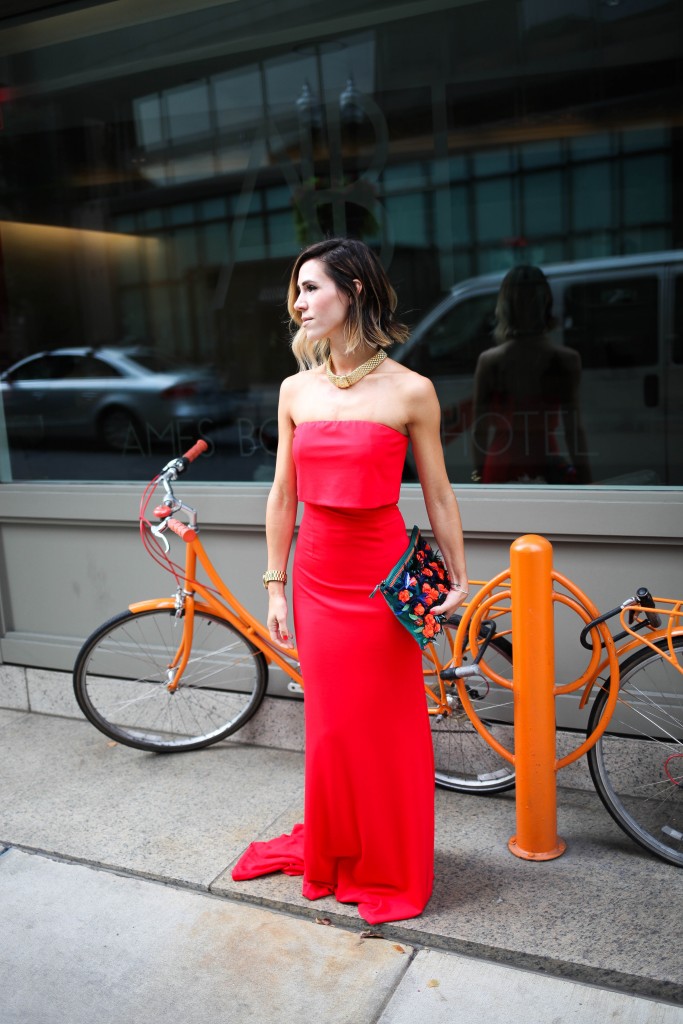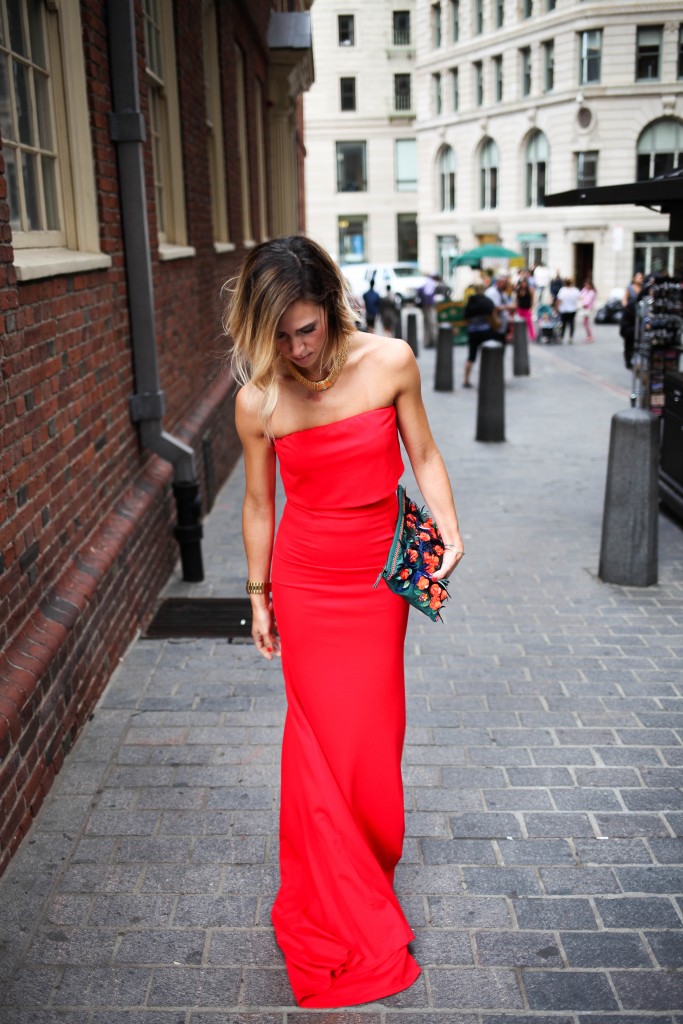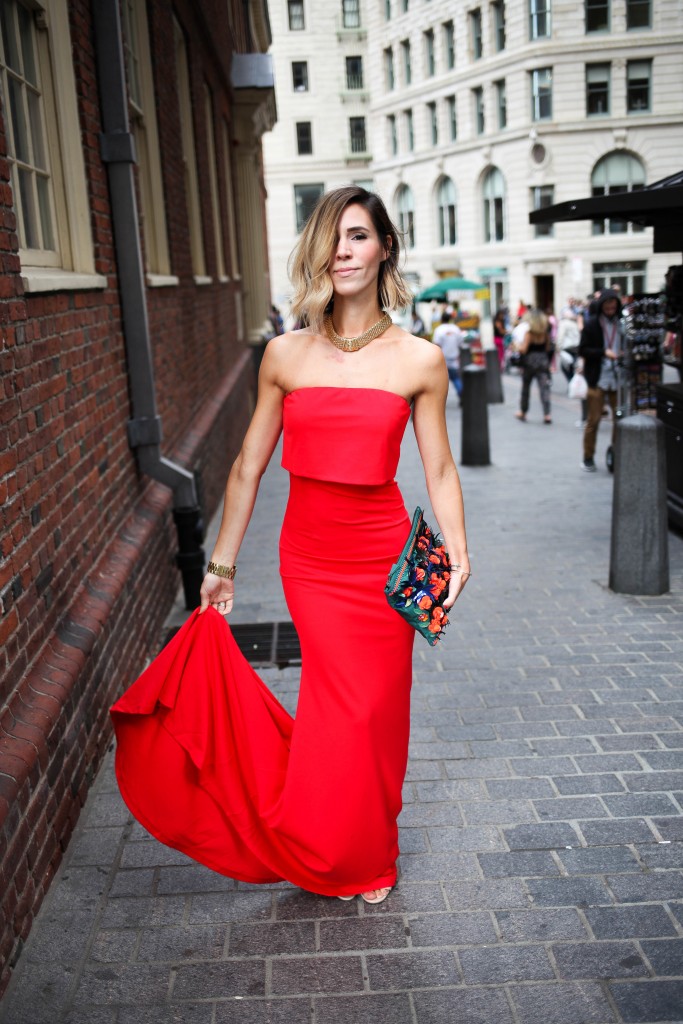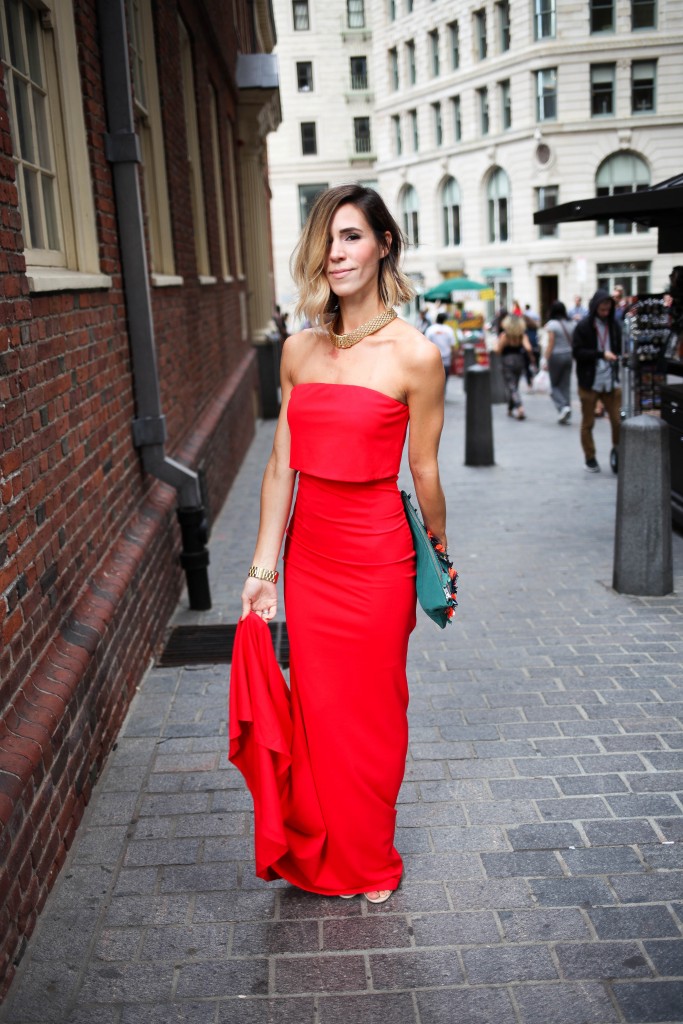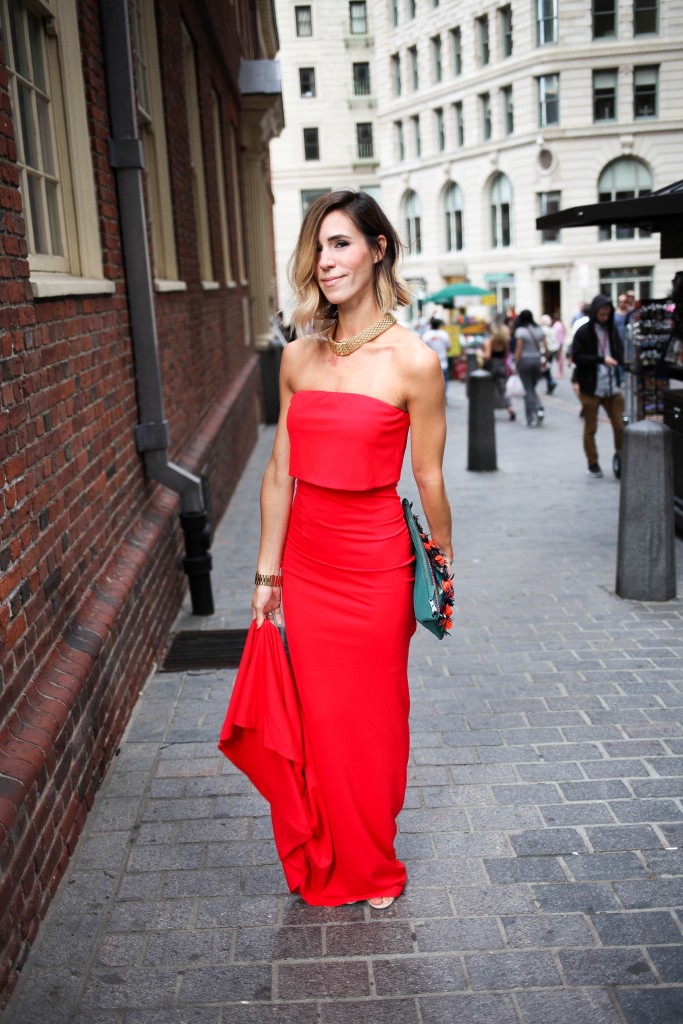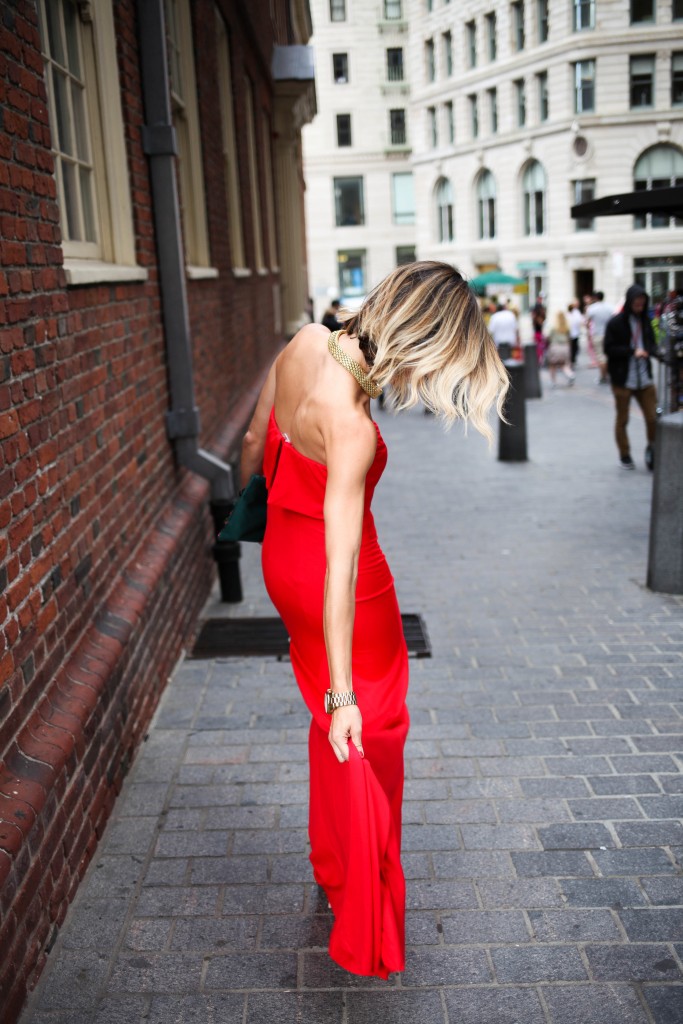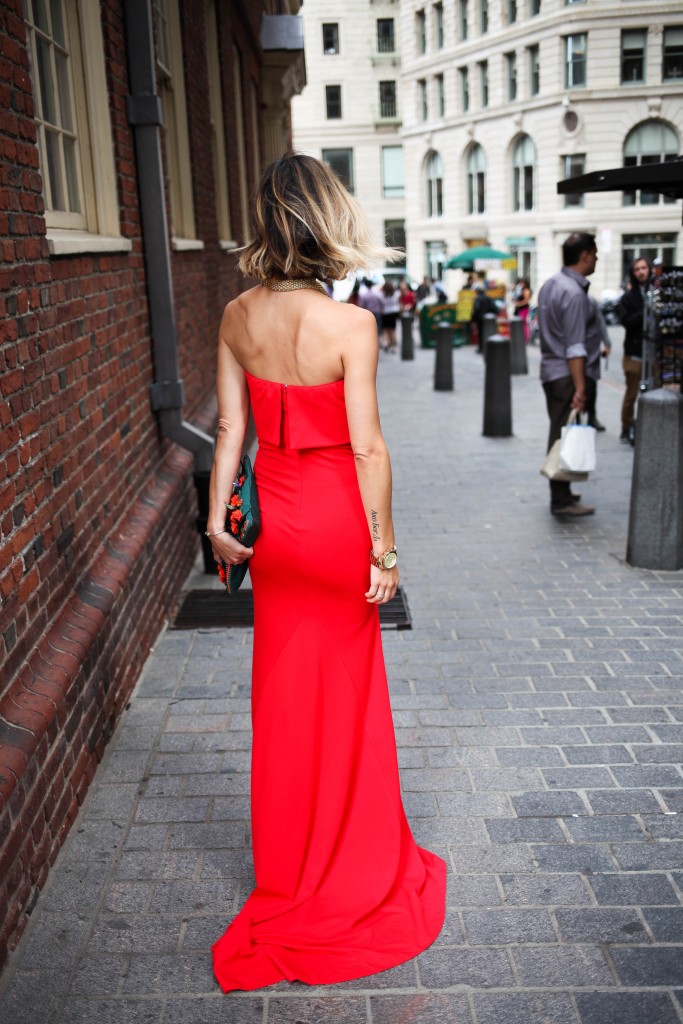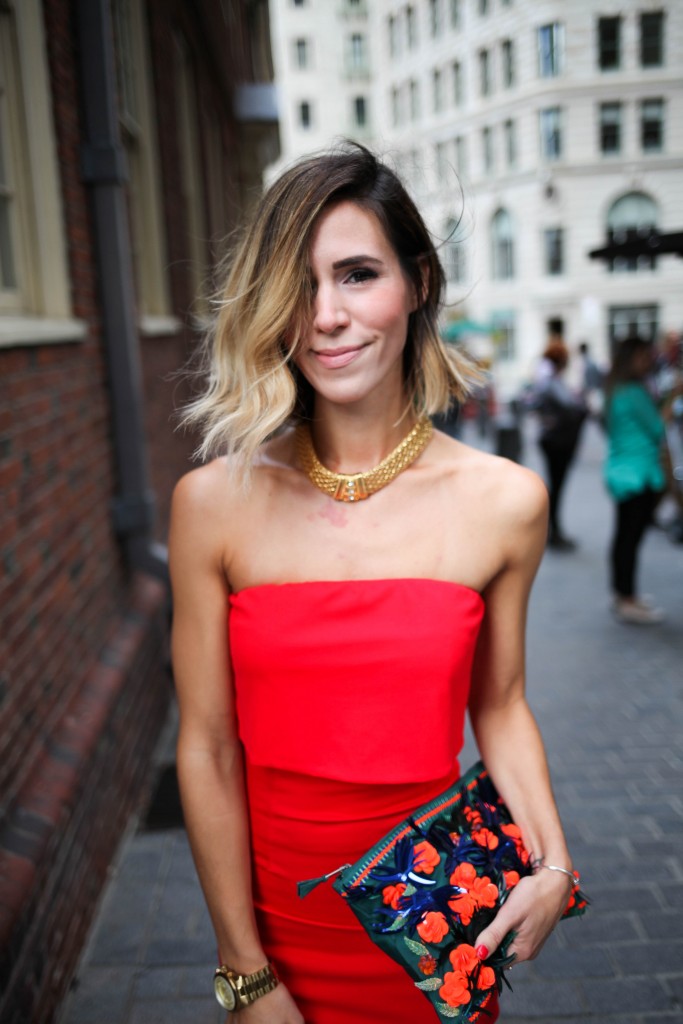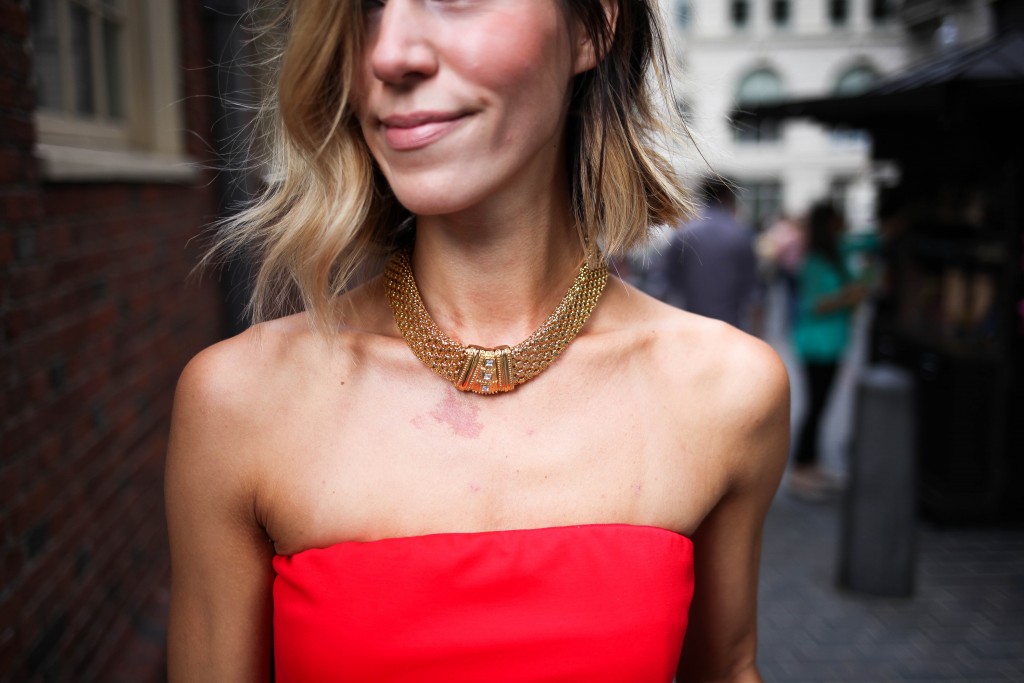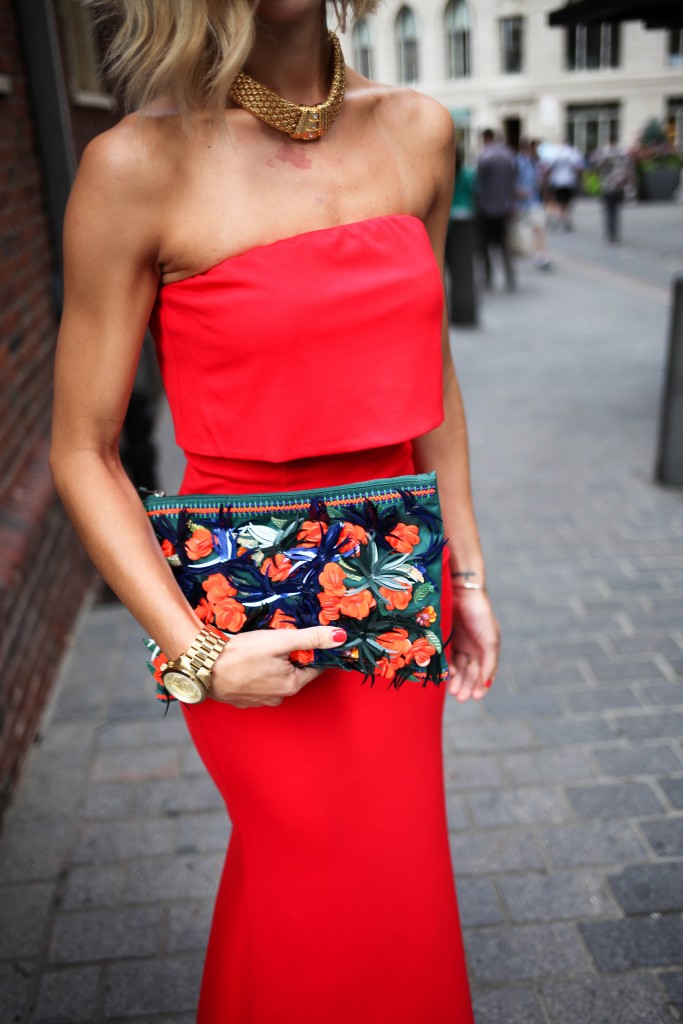 Happy Monday! The weekend was too fast yet again! What did you do? Brian and I went hiking in western Illinois – can't wait to share more about our trek! Today I'm sharing some pics from our trip to Boston trip a few weeks ago – we flew in and out for a quick 24 hour trip, all in the name of a wedding. And because whats the fun in wearing the same dress twice, I found this red strapless maxi dress for….(drum roll)………$36!!!!!! Every time I say that I feel like the confetti canons go off! It truly was a great find!
I was searching for the perfect dress to wear and stumbled across this red strapless maxi dress from SheIn! We were headed to a formal wedding in Boston and I needed something to match the invitation, that all being said it was time to do some research. When I found this dress, I knew it was love at first sight. I swiped through the images and immediately fell in love with the train! Who doesn't want a train on their dress, right?! Now I know that some people get worried about shopping at SheIn and the quality of the garment, but this dress blew me away!! It's made of a thick cotton spandex that my Spanx fell right at home with!
Since I'm a SheIn shopaholic – check out this amazing crochet dress I wore from them last week here.
Hope you have a great Monday!
Shop the LOOK:
Dress: SheIn c/o | Shoes: Steve Madden | Clutch: 424 Fifth | Necklace: Vintage (similar)

YOU MAY ALSO LIKE