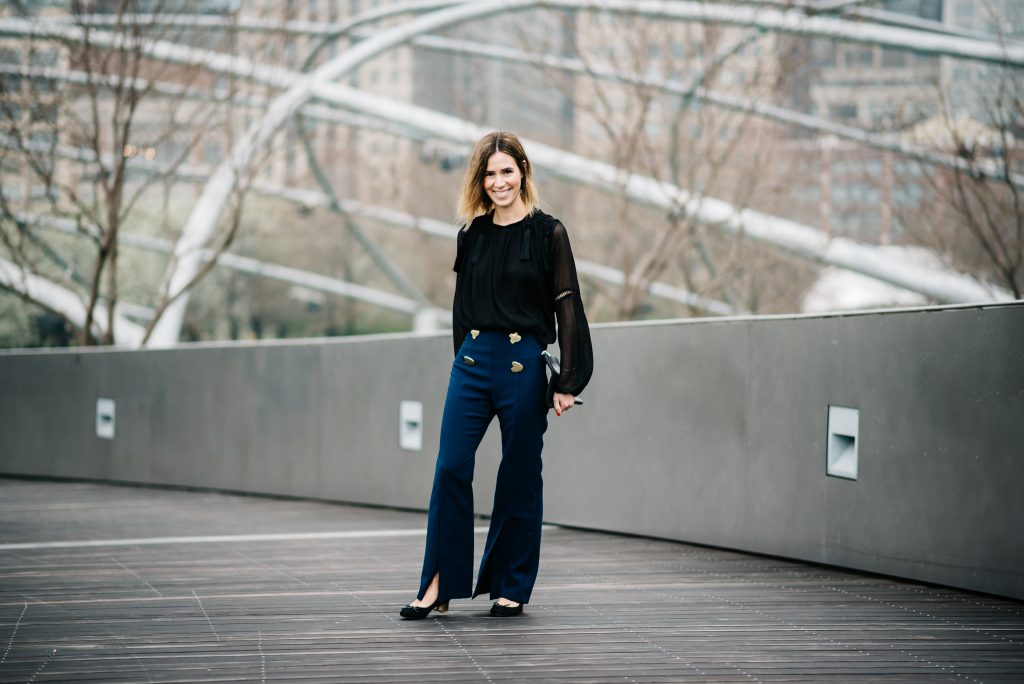 So fun fact (if you didn't know it already), I work full-time in the sports industry for a sport marketing agency. I love exploring different pieces I can wear to work without it being the traditional suit! I gravitate towards really feminine blouses that are edgy, but not revealing, and I'm looking for a non-traditonal work pant like these storets goldie slash out pants.[ezcol_1half]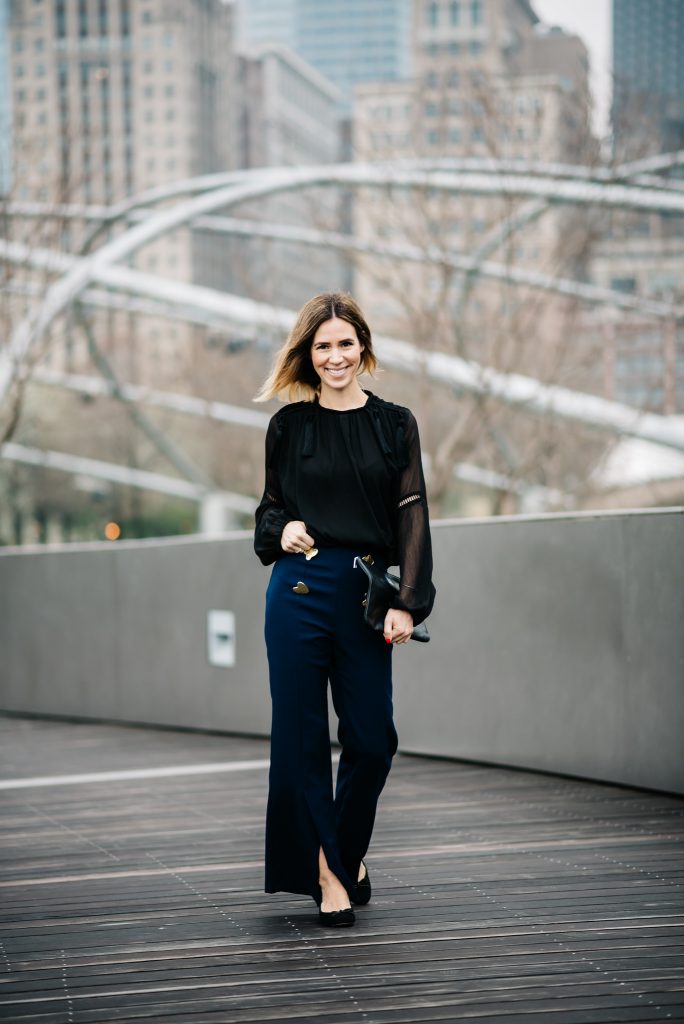 [/ezcol_1half] [ezcol_1half_end]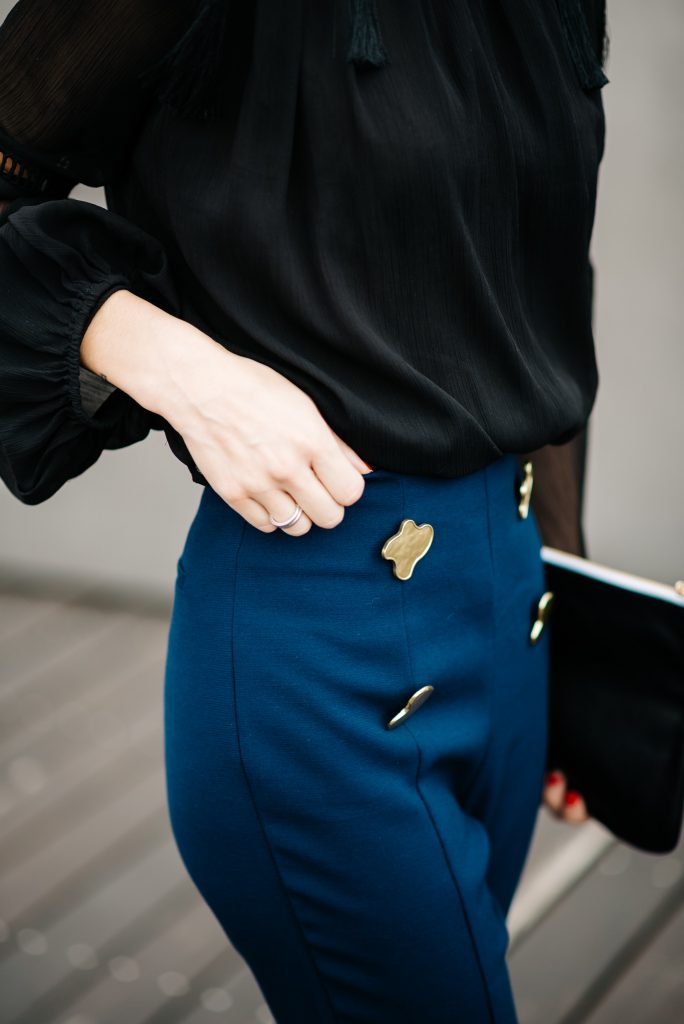 [/ezcol_1half_end]These storets goldie slash out pants were love at first sight for me! They were the answer, and alternative, to a fun work pant – the best part is they are easy to wear from day to night. You can pair them with a blouse or a tank with some dainty jewelry. The pant is highwaisted to give your legs those extra inches you've always wanted. If you are 5'5 and shorter, you know what I'm talking about!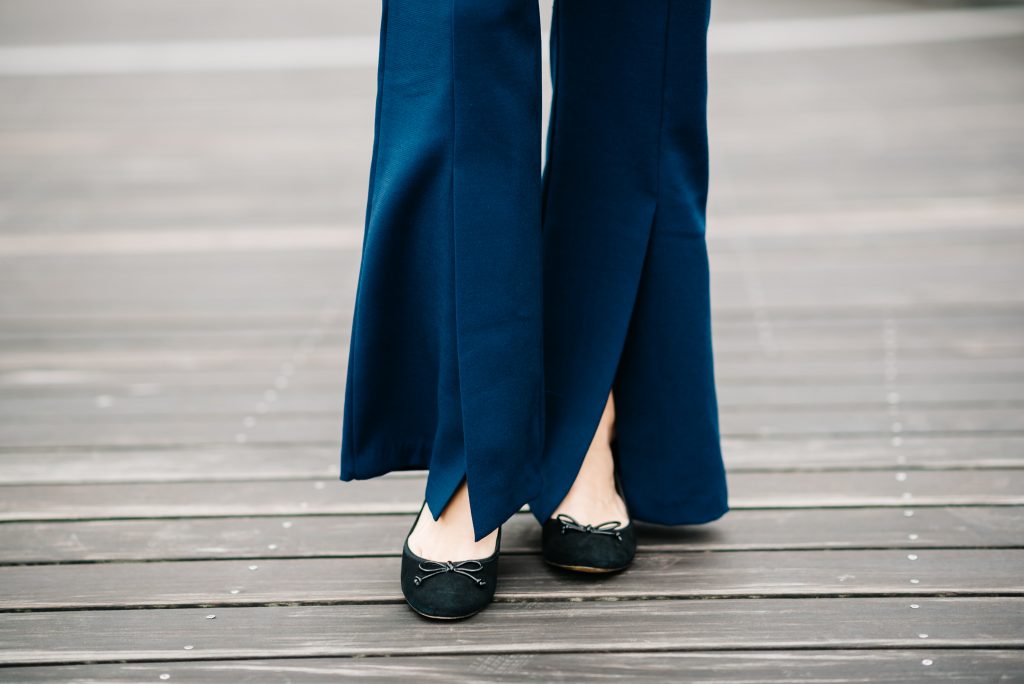 The pants themselves have a lot of really fun movement so I had to add to that movement with this tasseled blouse. Who doesn't love tassels! I bought this blouse back in the winter and it's still crushing it. I've worn it literally with everything and everywhere.  Good news for you, it's on sale here! Boom![ezcol_1half]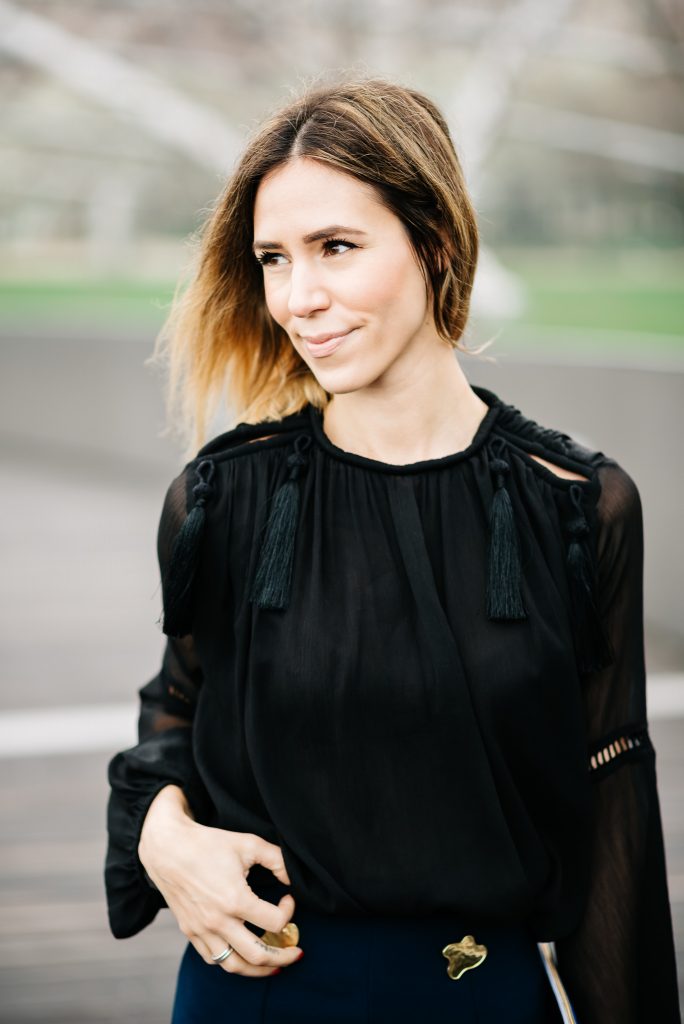 [/ezcol_1half] [ezcol_1half_end]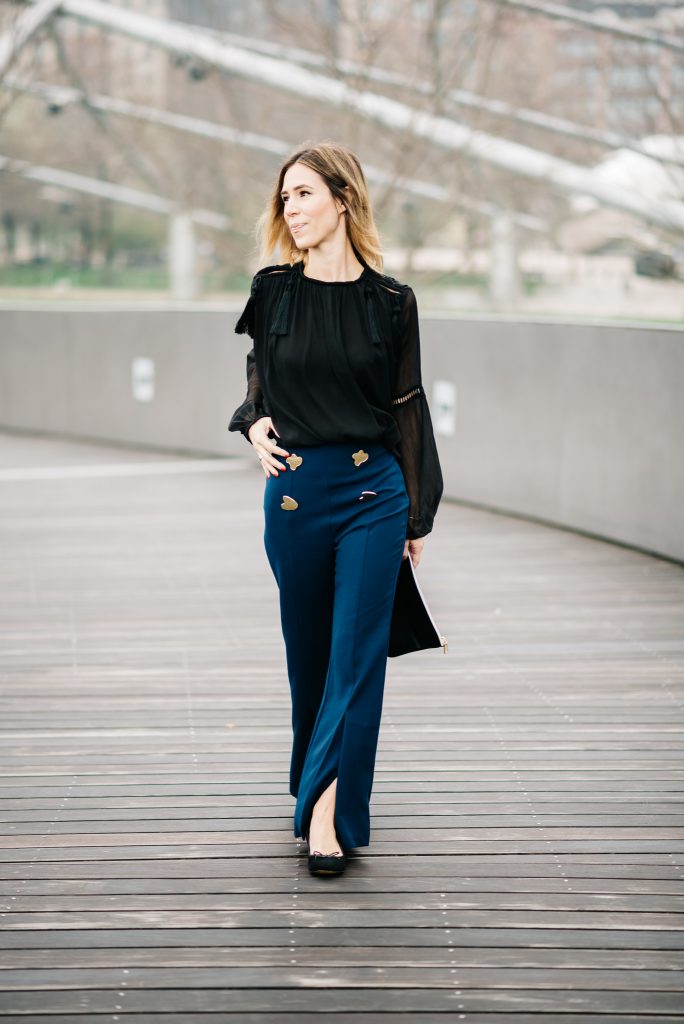 [/ezcol_1half_end]
Wishing you a beautiful day! This weather is too good to take in from behind a window!
Photography Iron and Honey
YOU MAY ALSO LIKE