November 7, 2018
STYLELOGUE: Chunky Sweater Weather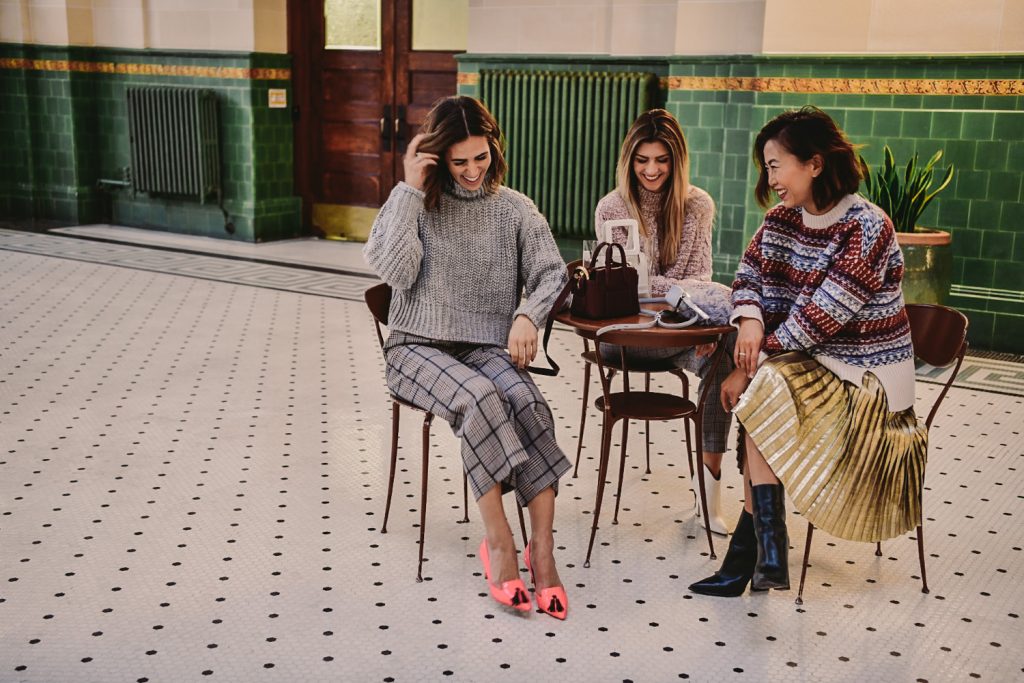 During my first few months here in Seattle, I have met two amazing bloggers who have become not only inspiring people in my blogging path, but great friends. I am super grateful for the blogging community wherever it may be – there is no denying how hard it is to make friends later in life and if it wasn't for blogging, I wouldn't have met these two! Cortney's blog, The Grey Edit, masters the art of the elevated basics – Elisa's blog, E for Elisa, a sweater designer by trade, has an incredible sense of style that screams editorial. That all said, we created a fashion series that you won't want to miss out on! Welcome to the STYLELOGUE: Chunky Sweater Weather!
Shop MY LOOK:

[ezcol_1half]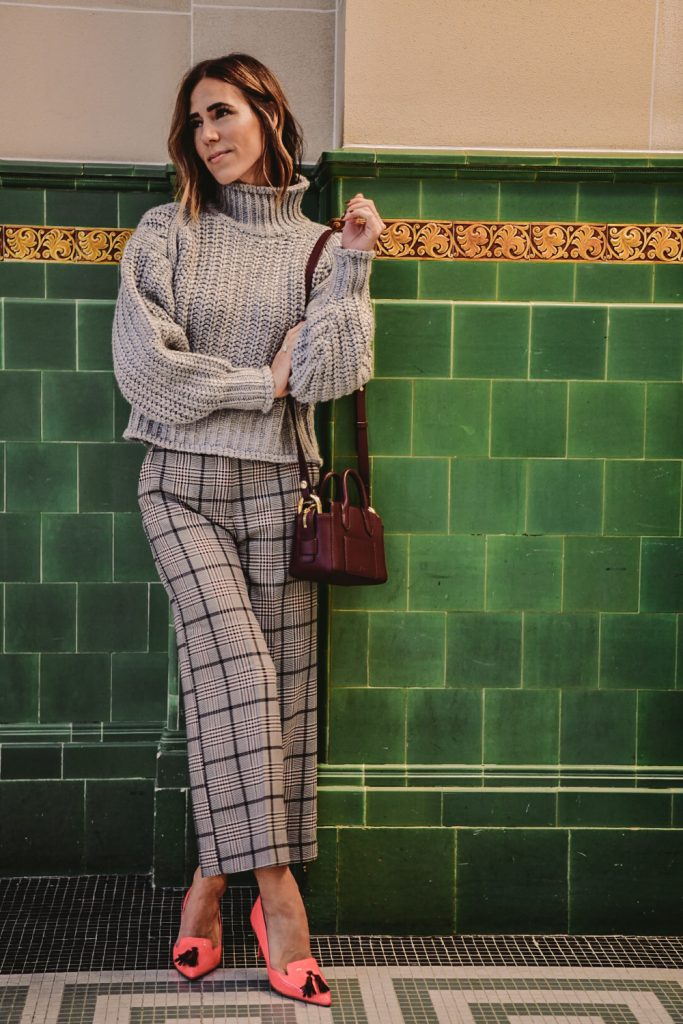 [/ezcol_1half] [ezcol_1half_end]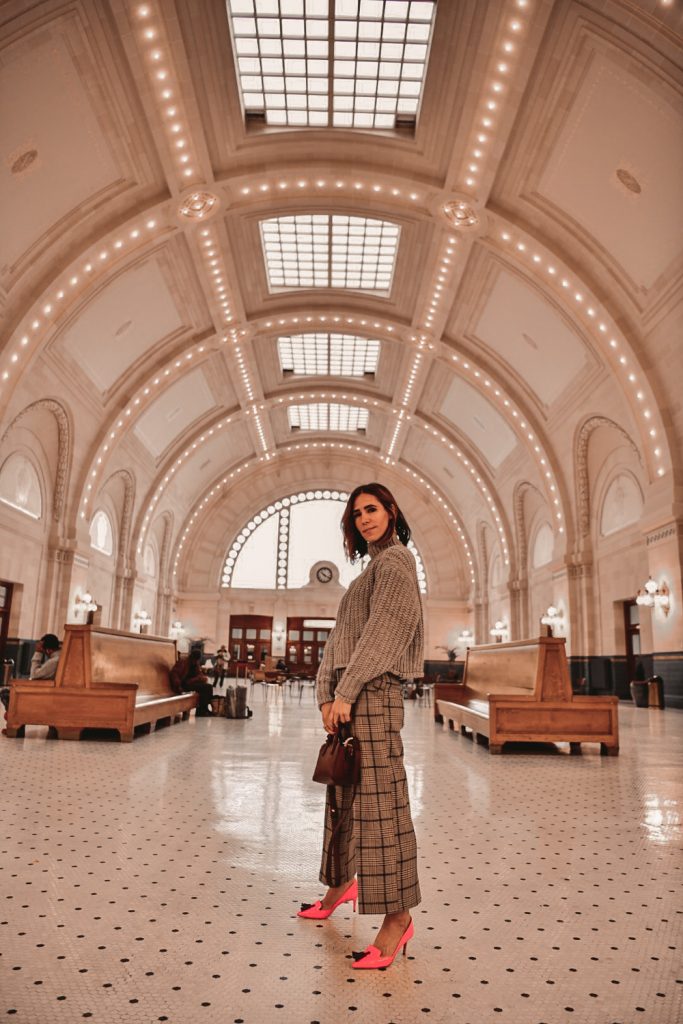 [/ezcol_1half_end]STYLELOGUE: Chunky Sweater Weather
THE STYLEOGUE is a monthly series we conceptualized that brings fashion to our readers from three vantage points. Together we will blend and share how we would style our favorite trends to inspire you to do the same. This month we are featuring one of our favorite trends this fall – chunky sweaters! Chunky sweaters have such a versatility and can be styled for just about anything!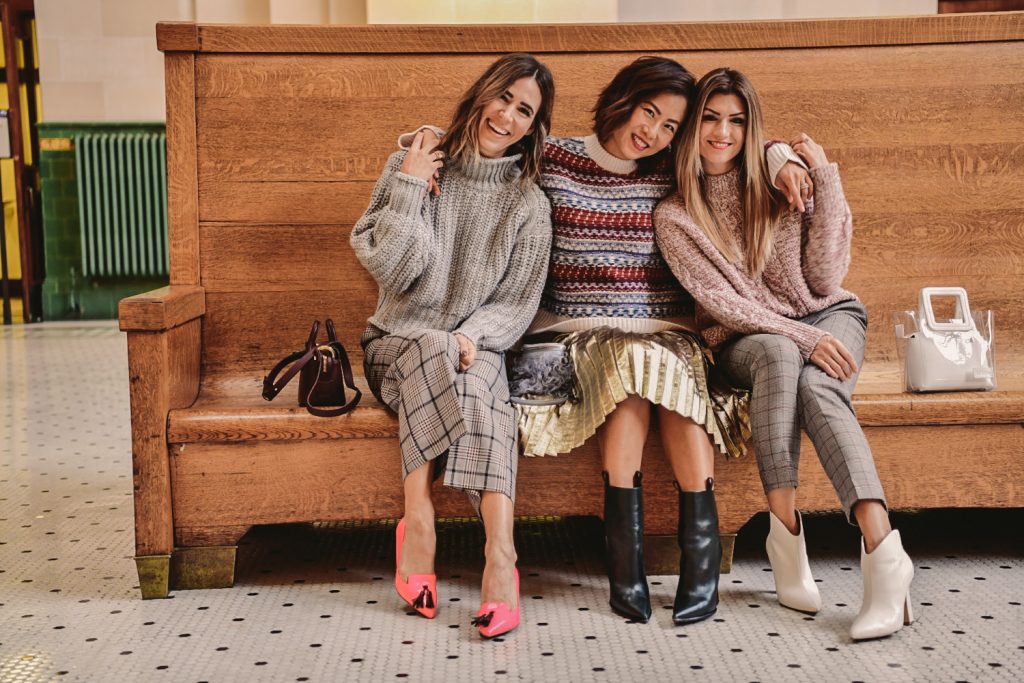 Elisa's look shows you how you can combine texture, prints and color to create an amazing look! Fair isle sweaters are always on trend this time of year, but I love that Elisa took this up a notch and paired it with the most gorgeous gold foil pleated skirt! Click here to read Elisa's full post and learn more about the history of sweaters!
Shop Elisa's Look: Sweater | Skirt | Booties | Bag
Cortney is the queen of monochromatic elevated basics. I appreciate how the colors in her marbled cashmere sweater brings out the subtle coloring in her plaid pants! Her is look is topped off with these killer white, western inspired, booties that are the must have shoe of the season! To read Courtney's full post and see how she styled her look, click here.
Shop Cortney's Look: Sweater | Pants | Booties | Bag
[ezcol_1half]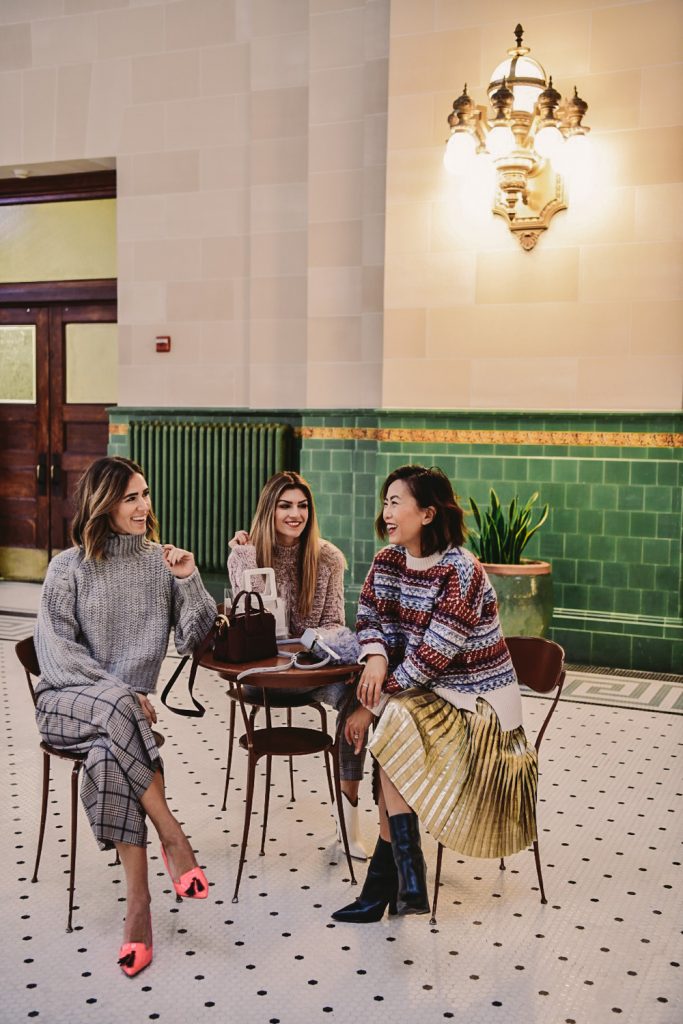 [/ezcol_1half] [ezcol_1half_end]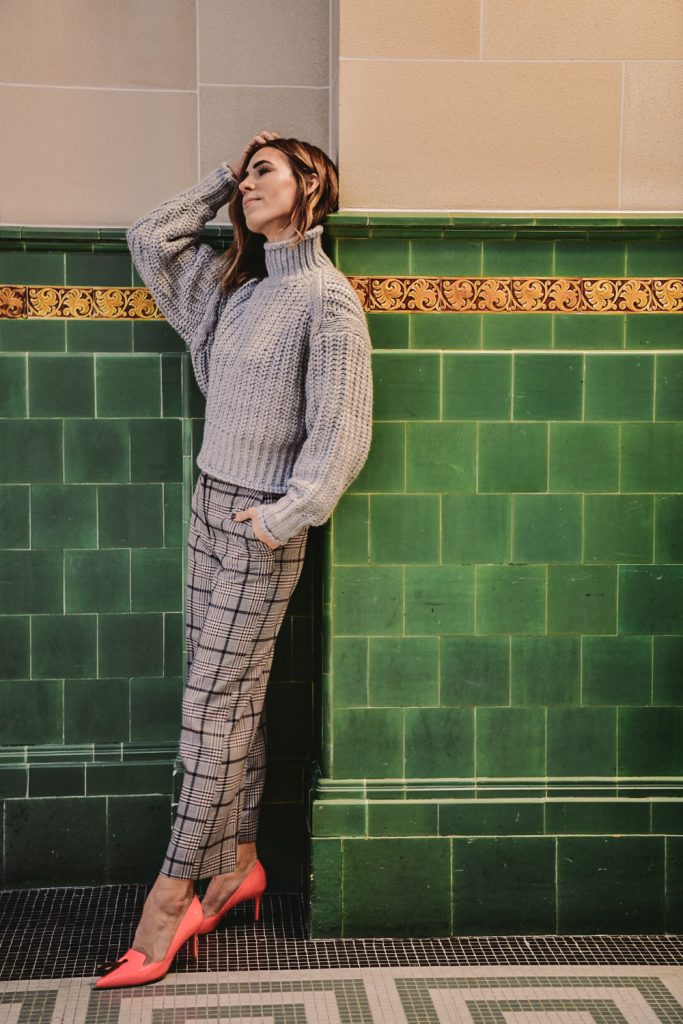 [/ezcol_1half_end]
WHY I LOVE THIS LOOK
H&M Chunky Knit Sweater // Who doesn't love a good chunky knit this time of year? They are fashion with function in a nutshell! This mock cropped turtleneck sweater from H&M is the perfect pairing to your workwear look! To me, there is nothing more important than having the ability to stay true to your sense of style, especially while at work, therefore, I'm always looking for pieces that can transition well to my everyday!
Plaid Wide Leg Pants (here) (here) // The plaid pant trend is super HOT this season! They are a great way to elevate your weekend game or spice up your workwear. Pair the pants with a black turtleneck, or black blazer and style with sock booties!
Patent Pink Pumps // Especially when I'm dressing for work, I tend to be more on the conservative side with my color pairing, but when it comes to my accessories, there are no rules! Of course I had to grab these pink patent pumps to style with my grey tone look – nothing makes a statement quick like a bright shoe! These from Banana Republic a few years ago, but here is a pair that is a close second!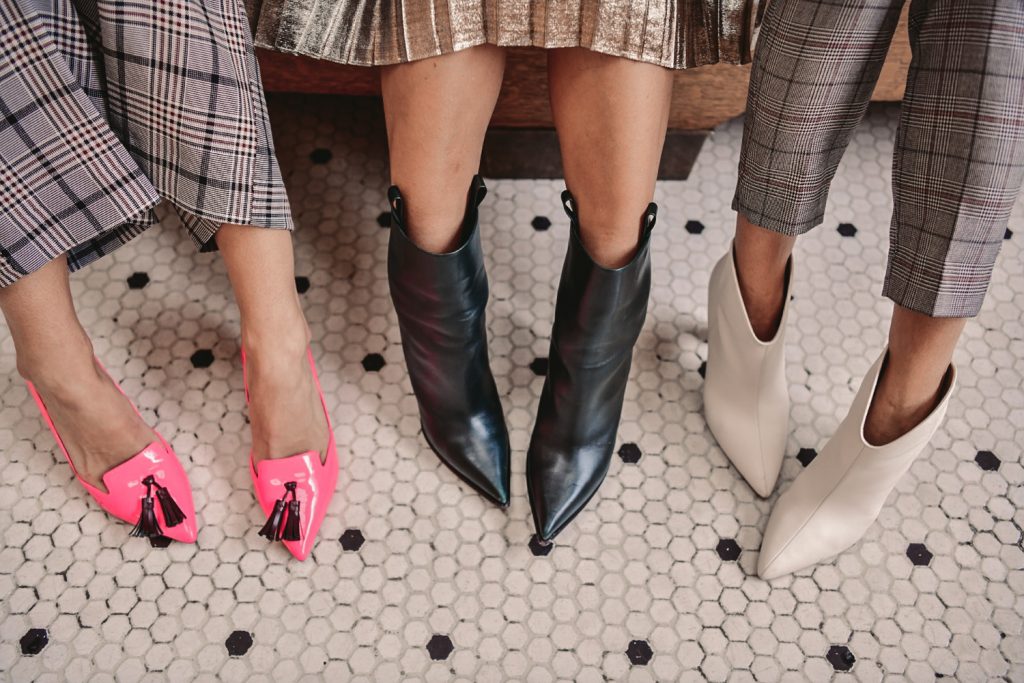 Shop MY LOOK:
H&M Chunky Knit Sweater | Plaid Wide Leg Pants (here) (here) | J.Crew Mini Satchel | Patent Pink Pumps

YOU MAY ALSO LIKE