July 26, 2019
The Perfect Day to Night Dress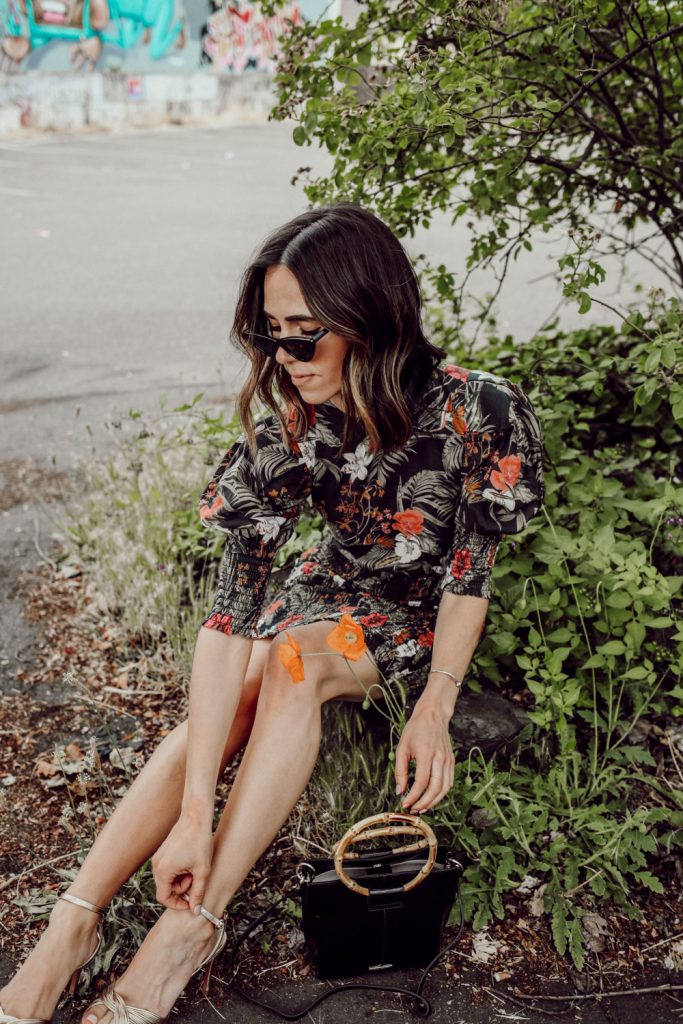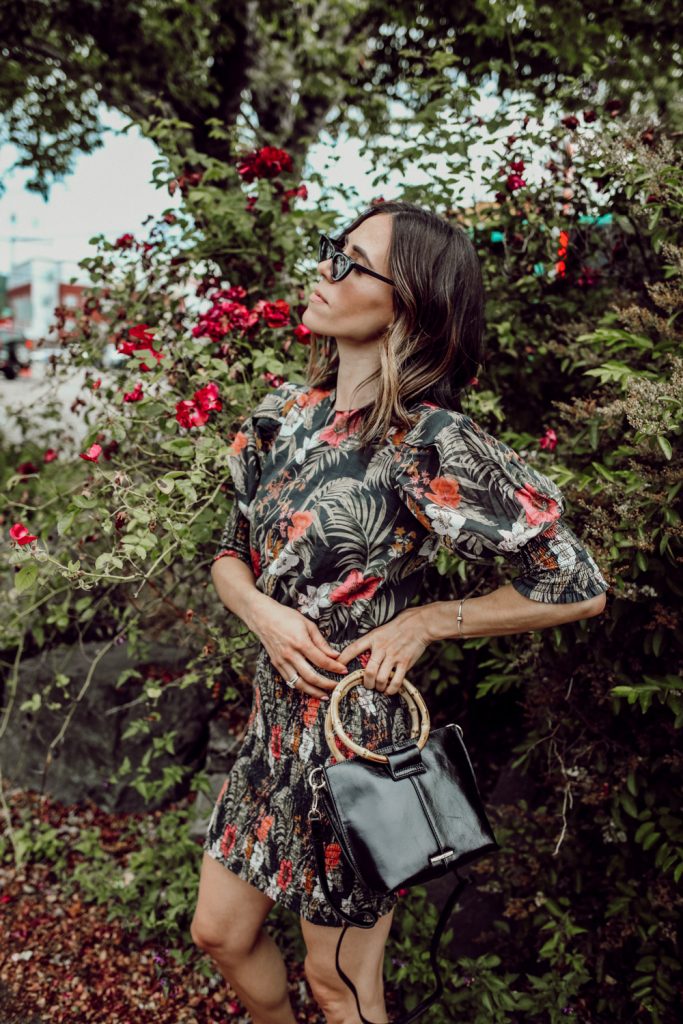 Happy FriYAY friends! Today I'm headed to L.A. for a fun little music festival weekend with a friend! I'm looking forward to all the sunshine and palm trees Los Angeles has to offer! Before I jet off for the weekend, I wanted to talk about day to night pieces – you know, the kind of fashion pieces you can wear during the day, or to work, and then make a few adjustments, and wear out! Who wants to go home 40 blocks to change? Not me! Today's is all about finding the perfect day to night dress that you can add to your wardrobe for those days your are pulling double duty!
SHOP THE LOOK: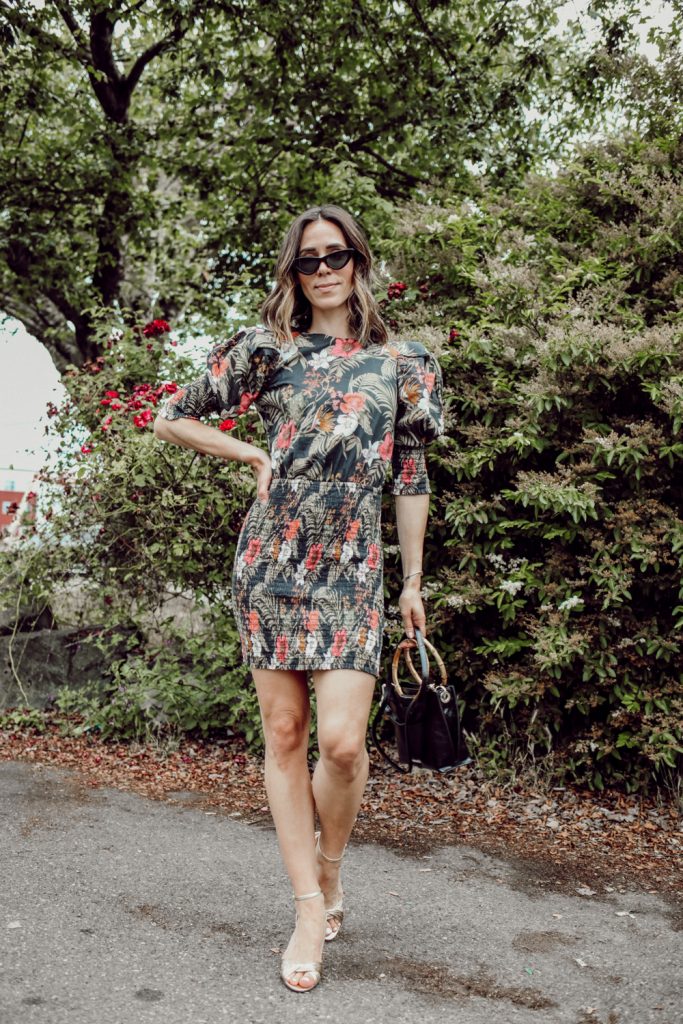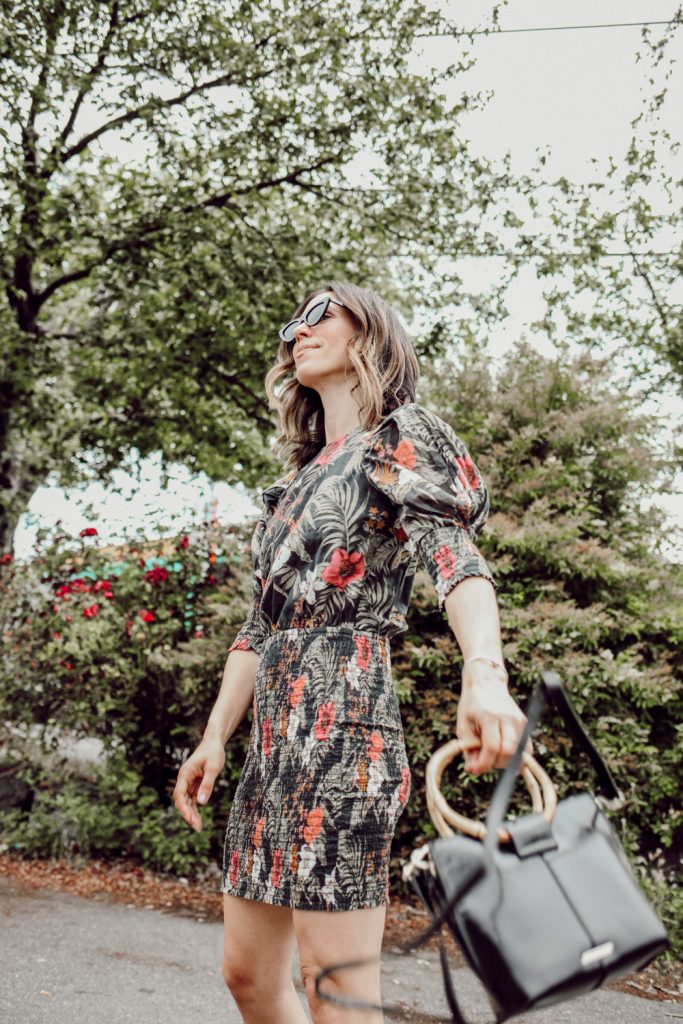 DAY TO NIGHT DRESS
The perfect day to night dress should have three things – 1. to ability to be accessorized multiple ways, 2. be appropriate for two, or more, occasions and 3. make you feel like a million bucks! This Palm Print Smocked Dress by Rebecca Minkoff, is one of those dress that you can easily take to work and then out to happy hour! When styling this dress for work, you need to think about accessory that down plan the dress. The dress is short, so go with a lower heel like these slingbacks by Vince Camuto.
Think more neutral make-up since the print of the dress is loud and eye-catching – save the fun make-up for happy hour! Lastly, grab a bag that you want to wear later in the evening, something not bulky so you can leave your computer at work! I love this Bamboo Handle Bag (c/o Vince Camuto) – the bamboo plays off the print in a fun way!
When the clock strikes 5pm and the rosé is flowing, grab the heeled sandals you have stashed in your desk drawer, like these gold sandals, and hit the road! Run some dry shampoo through your hair and add a fun gloss to your lips and maybe your cheeks – within minutes you have transformed your look and are ready to go!
Shop more of my favorite day to night dresses below!
{SHOP} MY FAVORITE DAY TO NIGHT DRESSES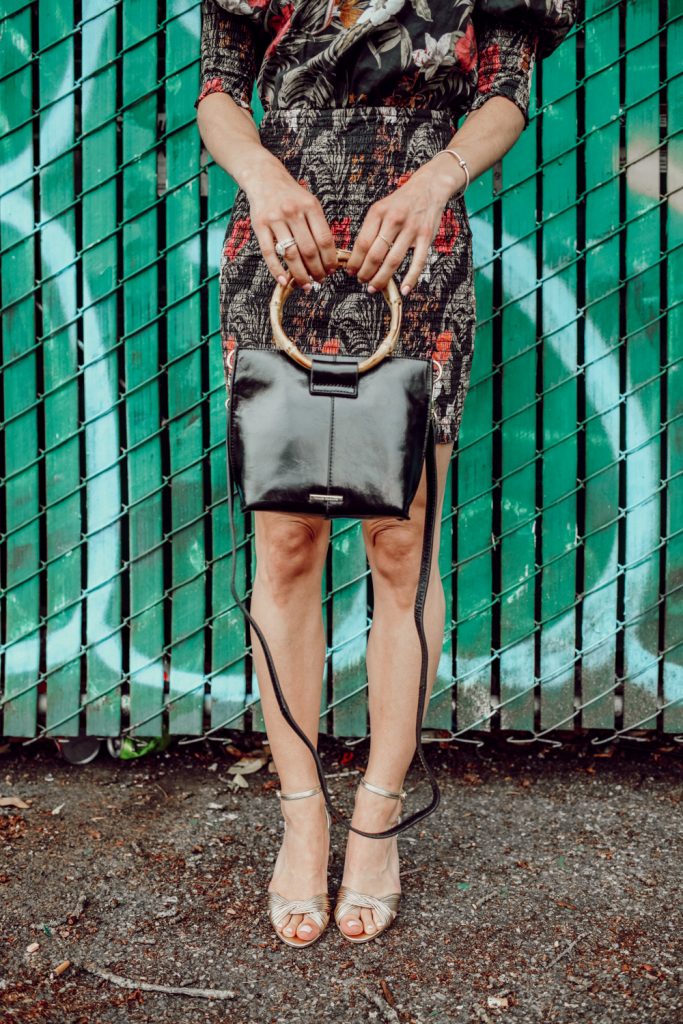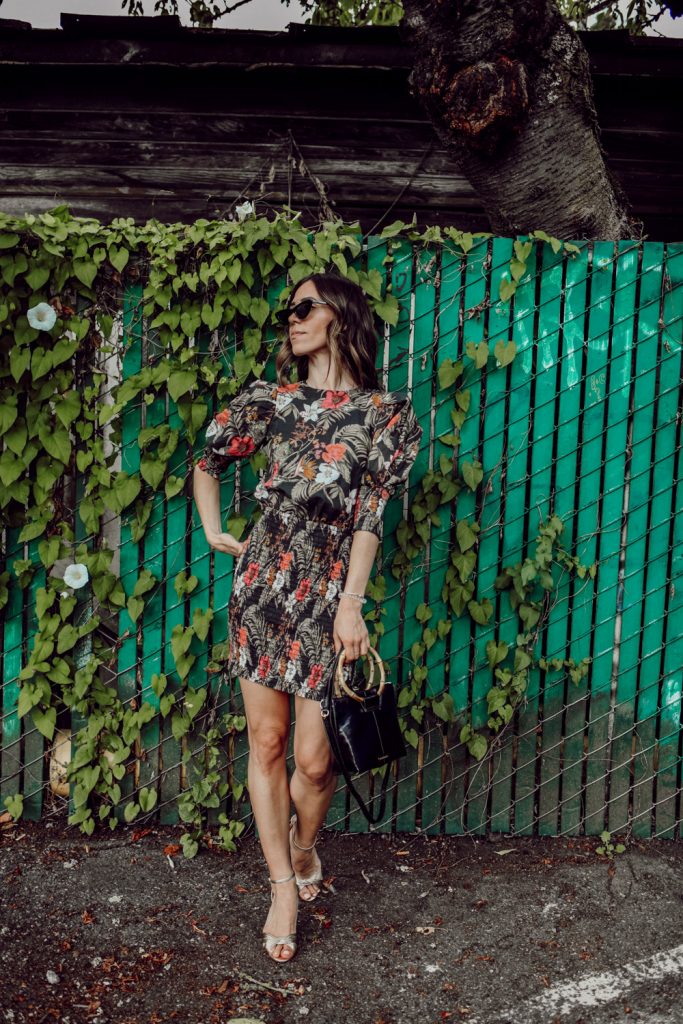 SHOP THE LOOK:
Palm Print Smocked Dress | Cat Eye Sunglasses | Gold Sandals | Bamboo Handle Bag

YOU MAY ALSO LIKE