November 25, 2020
Tweed Blazer + Fall Outerwear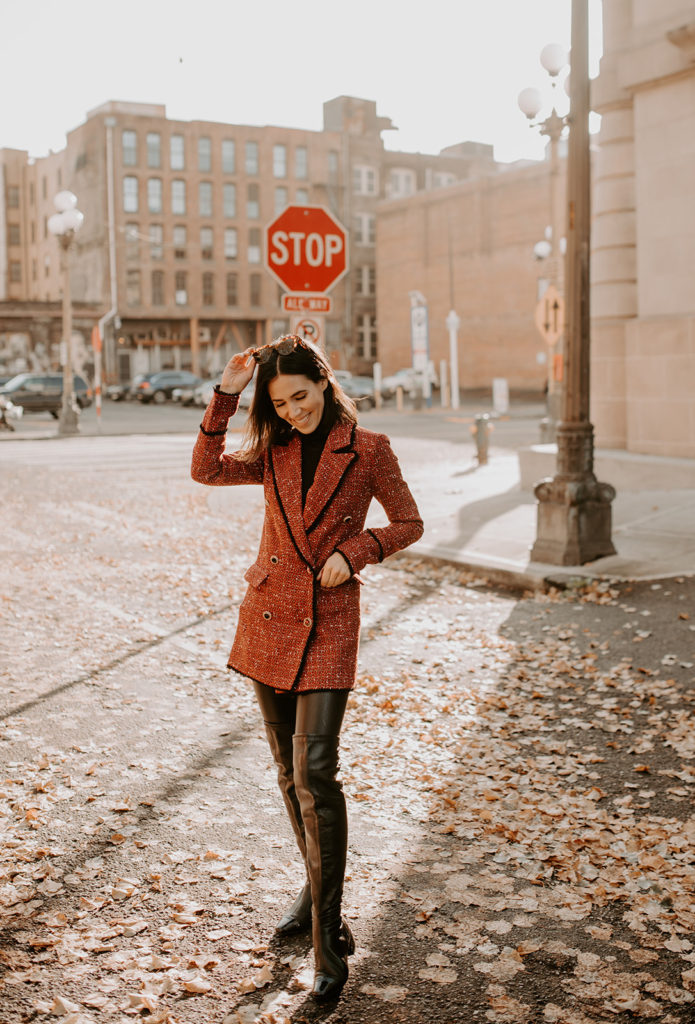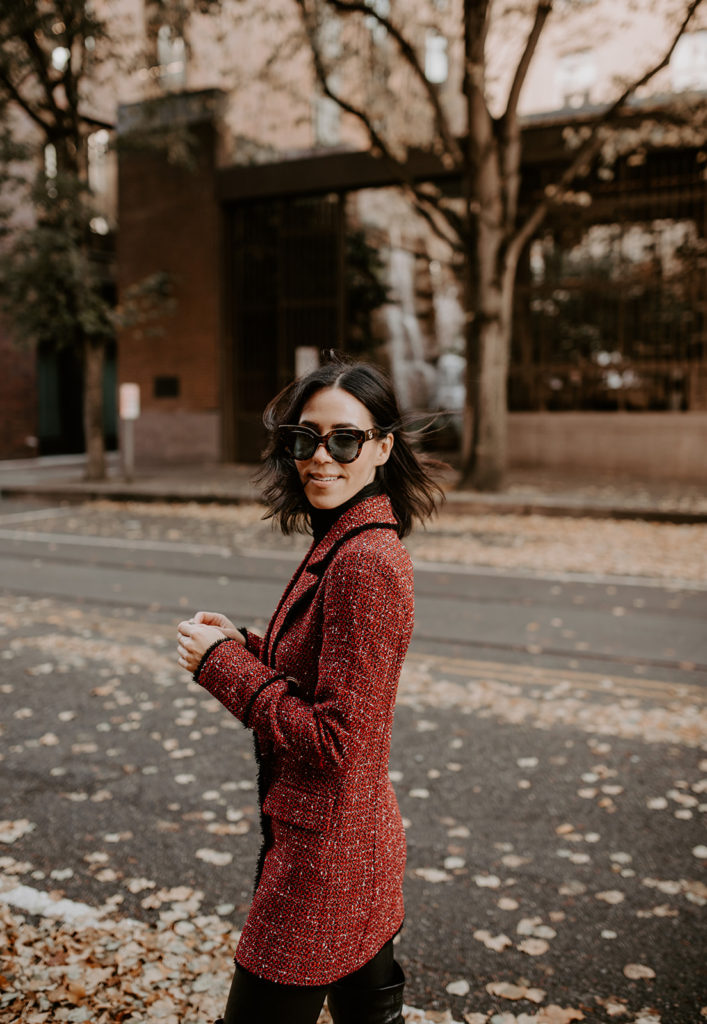 'Tis the season for all things outerwear! Now that the temperatures are slowly, or quickly, dropping, it's time to start stocking up on outewear staples to keep you warm and fashionable through the colder months. With the holiday sales just around the corner, now is the time to take advantage of those sales and get that outerwear you've been eyeing all season long! This tweed jacket dropped in price and I swooped it up immediately – it's a classic fabric, color and silhouette that I know I'll get use of each season! Today's post I'm sharing the details of this look and some of my favorite pieces this fall, including outerwear, that you can add to your cart in time for the holiday sales!
s h o p   t h e   p o s t 
long blazer | turtleneck | leggings | boots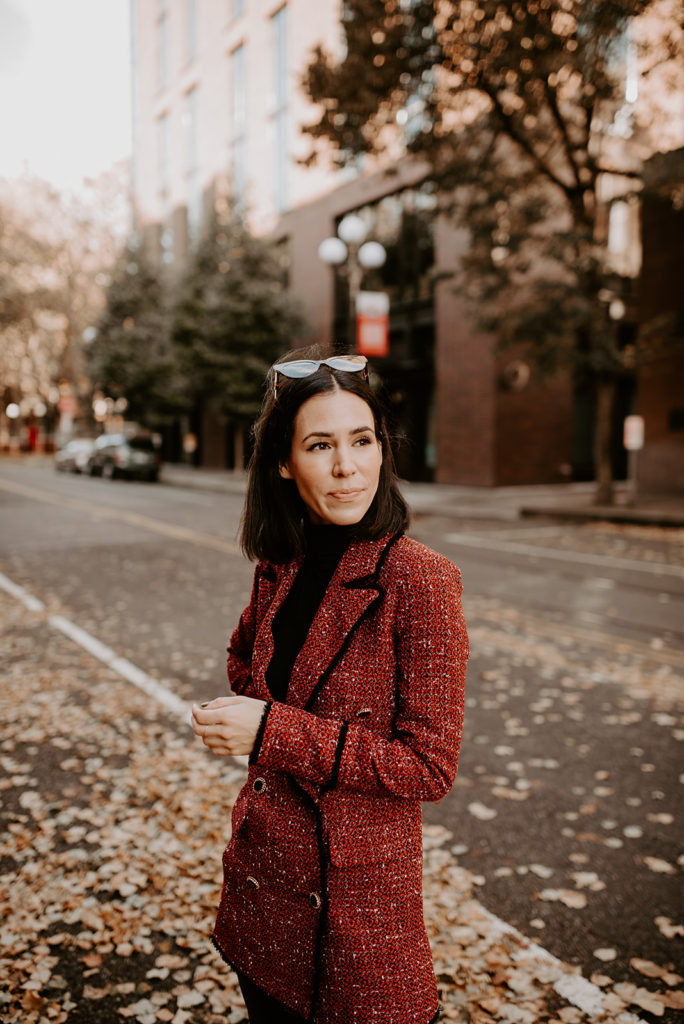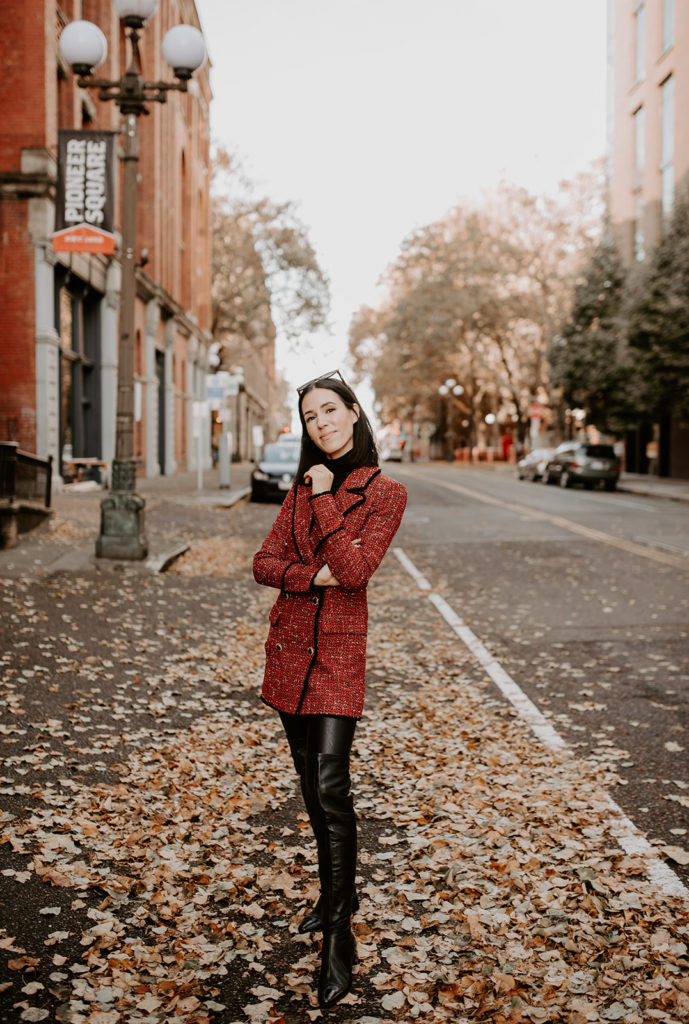 F A L L  O U T E R W E A R
If there is one thing I have justified purchasing my entire life, it's cold weather clothing. Growing up and living in Chicago, cold weather clothing is essential – it's needs to be functional and fashionable and that starts with outerwear! Shackets has been a hot trend this season and serves as the perfect layering pieces for those casual days! This neutral plaid shacket from Free People is a fantastic coat – I love how subtle the plaid is! If you want to forego the plaid and looking for something a little understated, this cream shacket is a great layering pieces for you! And for your ultimate fall vibes, I love this white and navy plaid version from Madewell – another easy and great pieces for cold weather layering.
Shop more of my favorite shackets here:

Outside of shackets, there are so many other cool coat options for this season from puffers to shearling coats! One of my favorite coats this season is this Free People puffer – the style is super chic and it's super cozy! Another gorgeous Free People coat is this perfect denim and shearling coat! Ive also been a LONG time fan of Mackage coats – they are so well made and such classic styles! You can't go wrong with this brand, and while it's an investment, it's a coat you'll have a lifetime! This down puffer is also a closet essential – you can never go wrong with too many puffers! Shop more of my favorites here: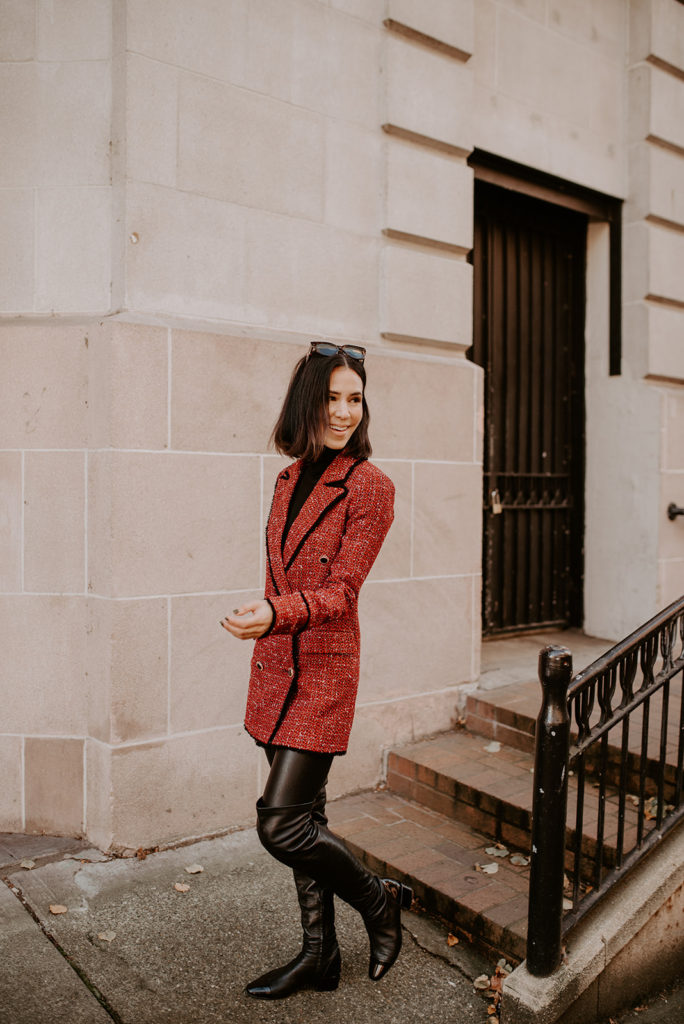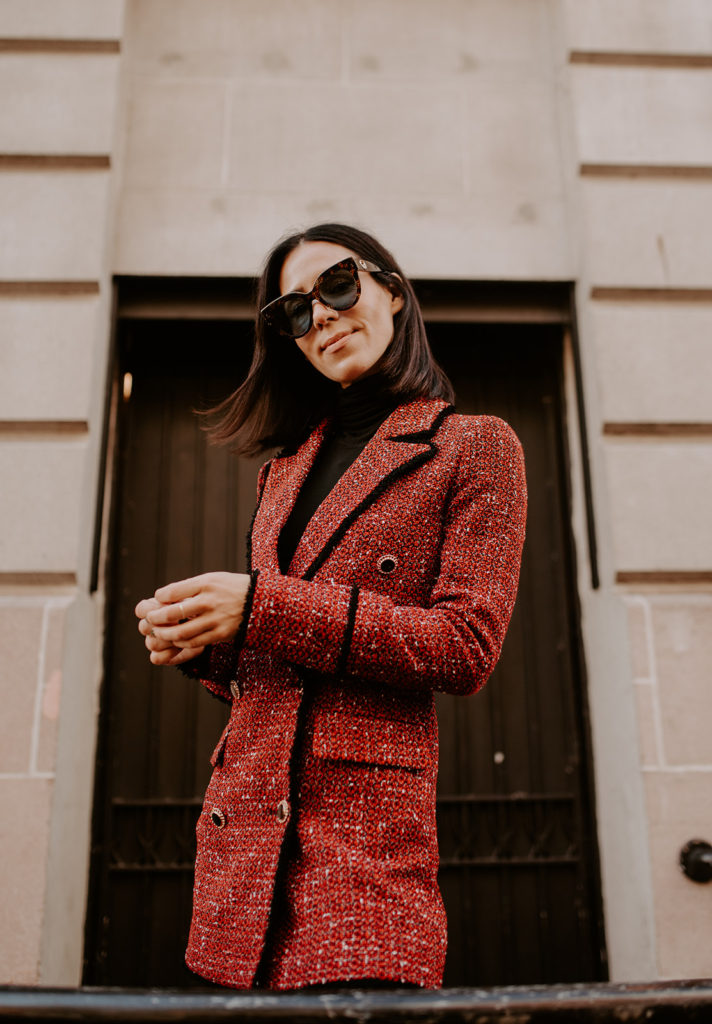 s h o p   t h e   p o s t 
long blazer | turtleneck | leggings | boots

YOU MAY ALSO LIKE