October 14, 2019
The Perfect Plaid Fitted Blazer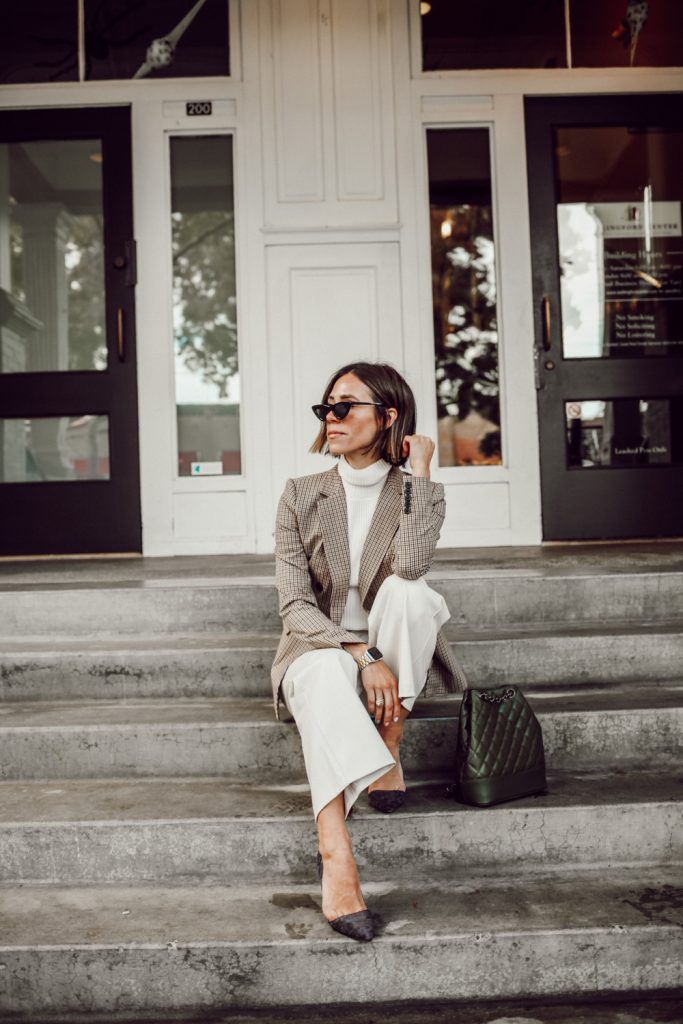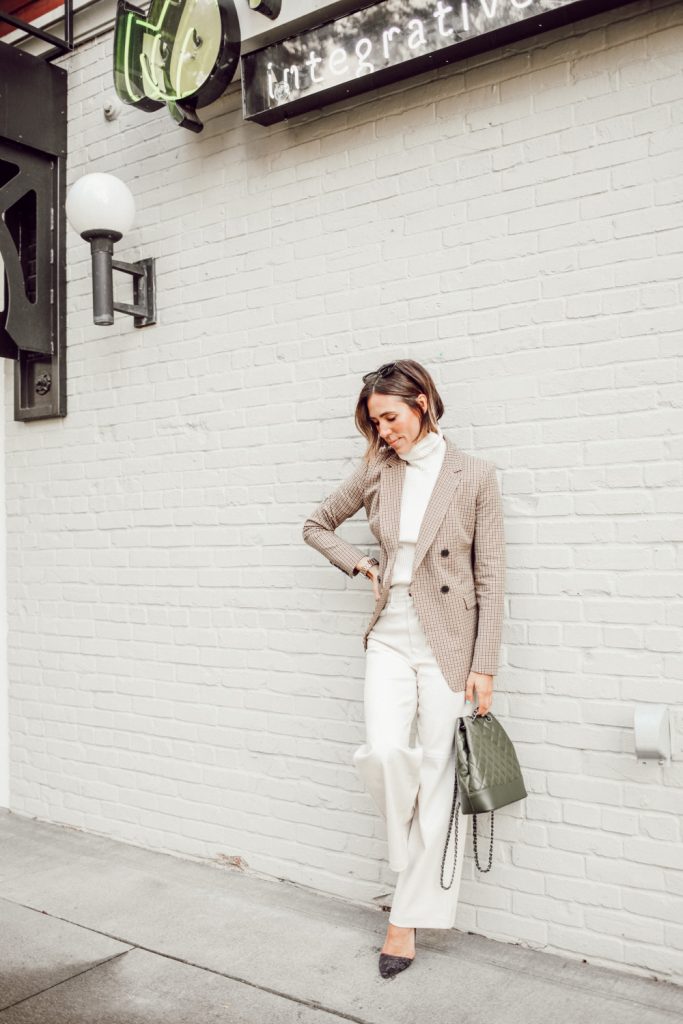 Hello Monday! Anyone have a severe case of the Monday's like me? These next couple of weeks for me are super jammed packed, so I'm just trying to stay afloat of my task list without letting it consume me. Writing this sentence out has inspired me to potentially write a post on time-blocking and tips on managing one's schedule. More to come… For today, I'm sharing a SUPER easy and chic classic look you can wear just about anywhere, but most importantly to work! When it comes to my fall uniform, I'm always gravitating towards the perfect fitted blazer – this plaid blazer (currently one sale) you need asap!
s h o p   t h e   l o o k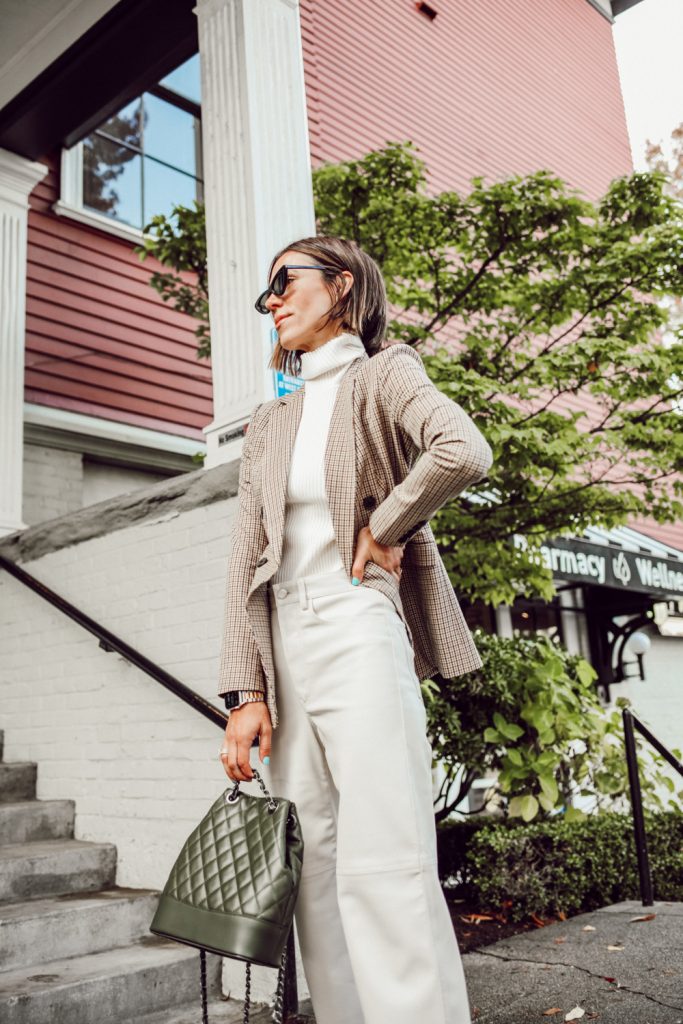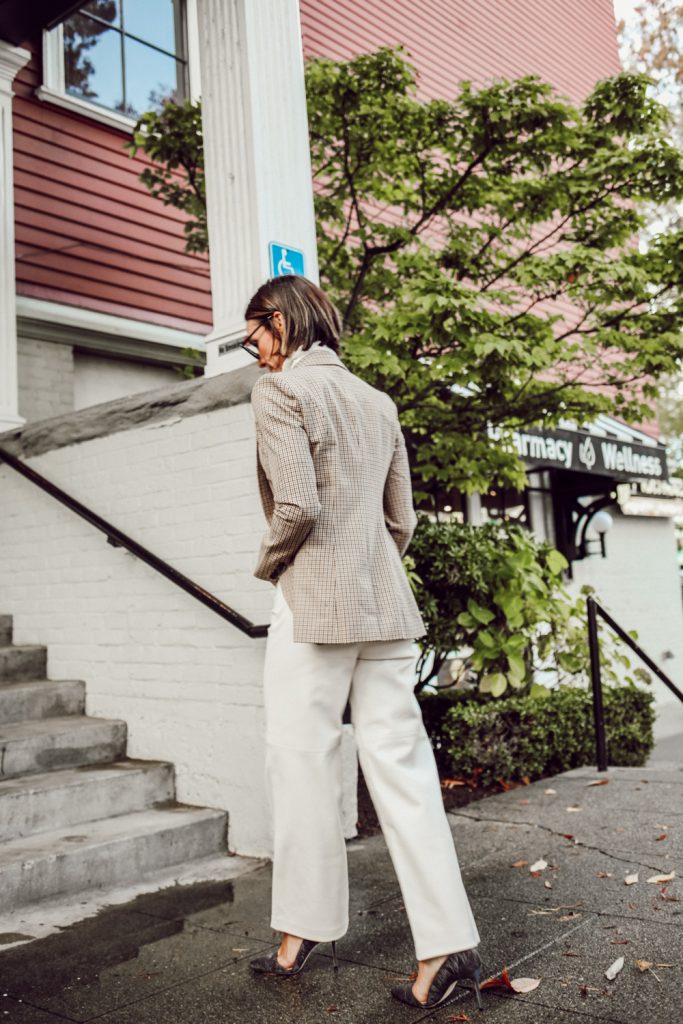 THE PERFECT PLAID FITTED BLAZER
Today's look 100% revolves around this amazing fitted plaid blazer I found at Banana Republic a few weeks back. Admittedly, it was featured in one of their coupon mailers. It looked amazing on the model and I needed to see this bad boy in person. It is amazing and fits like a glove! Wait for BR to have a site sale to buy the blazer as it's pricey. The blazer was styled with this killer short sleeve turtleneck, which I will most certainly get some use out of this fall and winter. It's the perfect layering piece. A couple weeks back, I wrote this post all about my favorite plaid blazers if you are looking for more inspo!
THE ACCESSORIES
These faux leather pants, also styled here, I found at H&M over the summer and just about died. I'm so glad that I did get them as they are now sold out. I love an unusual take on faux leather! To top off the look, I added some of my new favorite fall accessories like this  quilted backpack from Marshalls!!!, these Vince Camuto black heels from their new runway / occasion collection and my favorite cat eye sunglasses.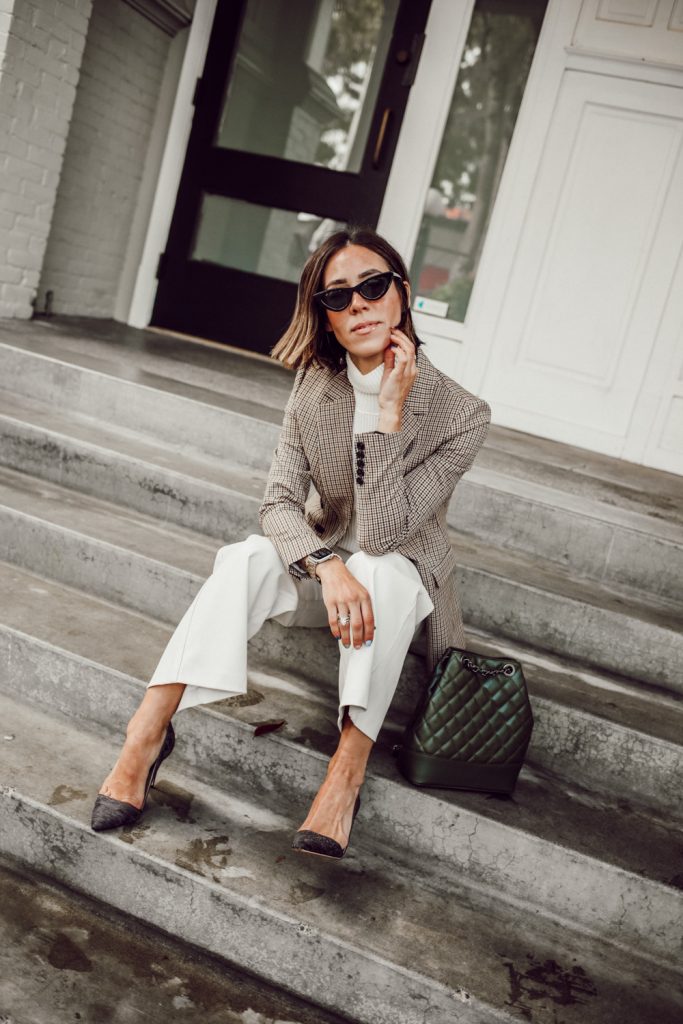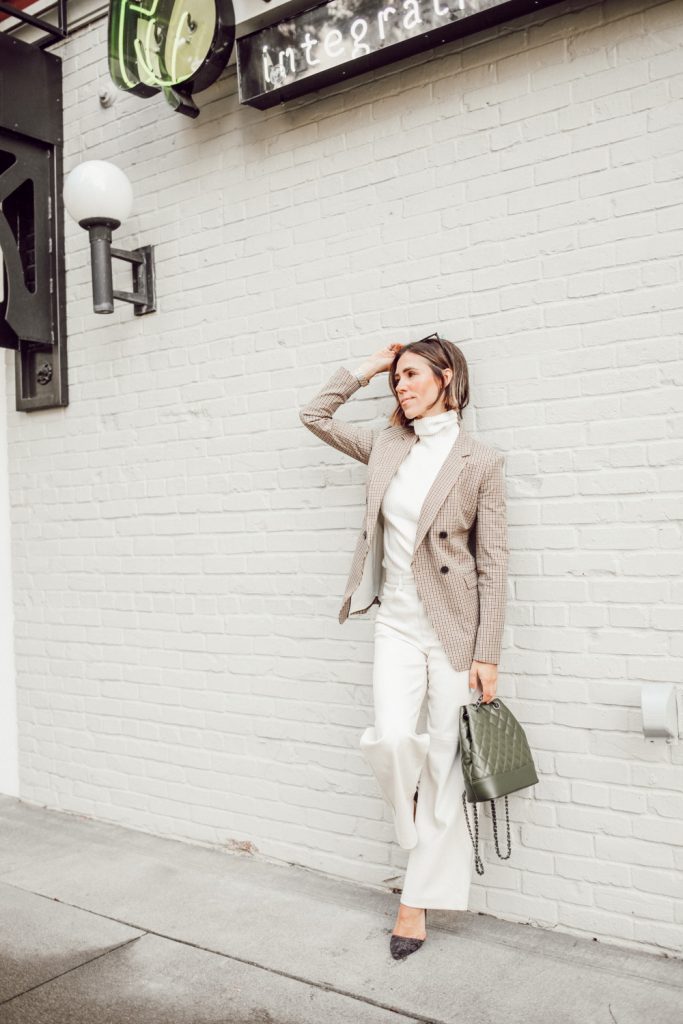 s h o p   t h e   l o o k 
plaid blazer | short sleeve turtleneck | faux leather pants | quilted backpack | black heels | cat eye sunglasses

YOU MAY ALSO LIKE