August 27, 2019
Sephora Summer Insider Sale
Who doesn't love a good sale!!! It's that time of year again and Sephora is treating it's best customers to, what I think is, the best sale of year! ANY opportunity you get to purchase ANYTHING from Sephora on sale, it's worth it and don't hesitate. This sale reminds me of the Nordstrom Anniversary Sale – it's the one opportunity to purchase new items on sale, that never go on sale! Today I'm sharing products from the Sephora Summer Insider Sale from my make-up must haves, clean beauty favorites and my cult favorites! Here are some previous posts I put together on the Sephora Appreciation Sale and last years Insider Sale!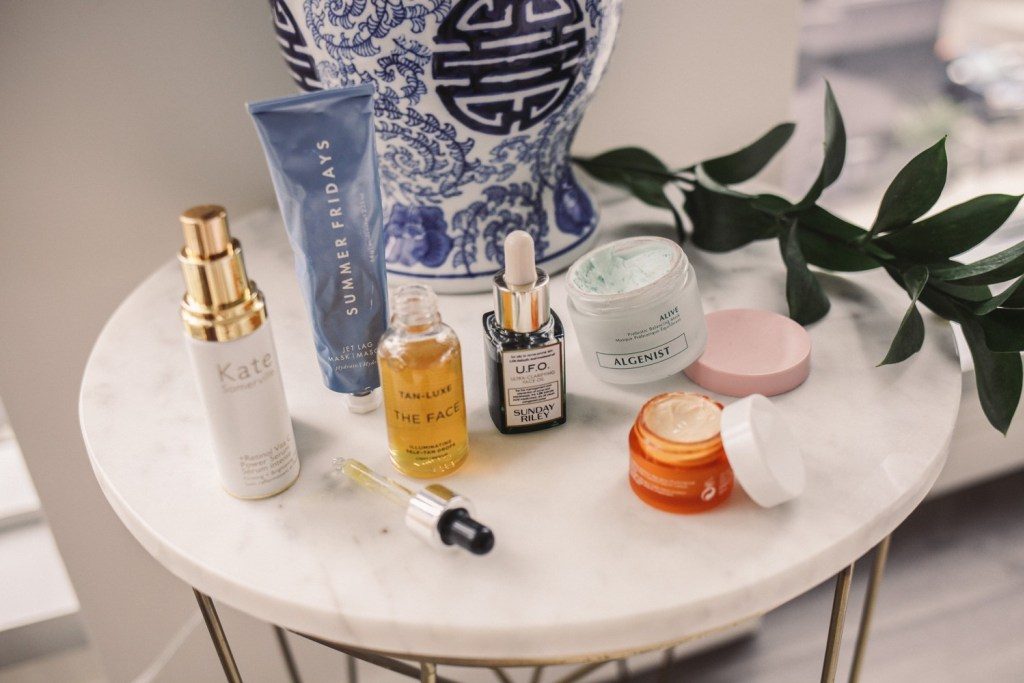 MAKE-UP MUST HAVES
Make-up is part of my routine every single day, whether I do an abridge version or not. One of my FAVORITE cover-ups of ALL TIME, and this will be different from previous posts, is this Cover FX Power Play Concealer. I was super loyal to the Tarte Creaseless Concealer until it started drying out my under eyes and actually creasing. The formula in the Cover FX product is smooth, clean and much more malleable on your skin! It also can double as a foundation if you are looking for a five minute routine. My go-to foundation during the summer months is Sunshine Tint by Milk – it's clean and has great coverage!
CURRENTLY USING
One of my favorite highlighters, is this one from Cover FX – another really great clean beauty product! The All Night Long setting spray from Urban Decay is probably one of my frequently shopped items. I've been loyal two it since day one and have never looked back! AND my recent coveted item is this Naked Reloaded Eyeshadow palette – I have been wearing it EVERY. SINGLE. DAY!

CLEAN BEAUTY FAVORITES
Clean beauty is always at the forefront of my mind and whenever I have the chance, I try to swap out products for a clean one! The best place to start is with something you use every day like shampoo, moisturizer, body lotion, concealer, etc. A couple months ago I put together a post outlining efficient ways to start incorporating clean beauty in to your every day! In addition to clean beauty, I've been dipping my toe in the CBD world too – Sephora sells some great CBD products that you can add to your every day routine!
MY FAVORITE CLEAN BRANDS
Youth to the People is probably one of my favorite clean brands sold at Sephora – it's truly clean and cost efficient! This cleanser has been in my cart multiple times – I also have the travel size so that I can continue my routine when I'm away! This Summer Friday Jet Lag Mask is a favorite in our household – it's a great moisturizing mask especially in the winter months. Biossance makes really great treatment products like this retinol serum! Indie Lee is another really great clean brand that is super approachable and affordable – no product is over $50! If you are looking for a clean sunscreen you can wear every day, try these Coola Sunscreen Drops! I add them to my moisturizer every day – they are super light and non-oily!

WHAT I'LL BE SHOPPING 
I ALWAYS take advantage of the sale to stock up on items that I know I will run out of before the year ends. Additionally, I always use this time to shop the expensive items that are NEVER on sale! Dr. Barbara Sturm is a high end skincare line with a cult following! Last week I picked up this clarifying spot treatment that works super well on covering and treating pimples during the day! Here are a few other things I plan to pick up –
Head to my Instagram Stories to see more of my favorite products!
s h o  p    t h e   p o s t