October 29, 2018
Sephora Beauty Insider Holiday Bonus Sale
Well friends, the holidays are coming MUCH earlier this year and they seem to come earlier and earlier every year! This season, Sephora is getting a head start on the cyber sales and kicking off November with the Sephora Beauty Insider Holiday Bonus Sale! Now, in order to shop the sale, you need to become a Beauty Inside member, which is 1) FREE and 2) extremely beneficial. For every dollar you spend you earn points to purchase mini products! If you aren't a member, you can sign up HERE. The best part about the Beauty Insider Holiday Bonus Sale is that all those products that never go on sale, are ACTUALLY on sale! Think Nars, Armani and Charlotte Tilbury!!
Here are a couple key dates for the sale:
ROUGE: Shop today + November 2 – November 5 if you are a ROUGE member. CODE: ROUGEBONUS
VIB: Shop November 9 – November 12 if you are a VIB member. CODE: VIBBONUS
INSIDER: Shop November 16 – 19 with CODE: BIBONUS
Thats three times to shop the sale!!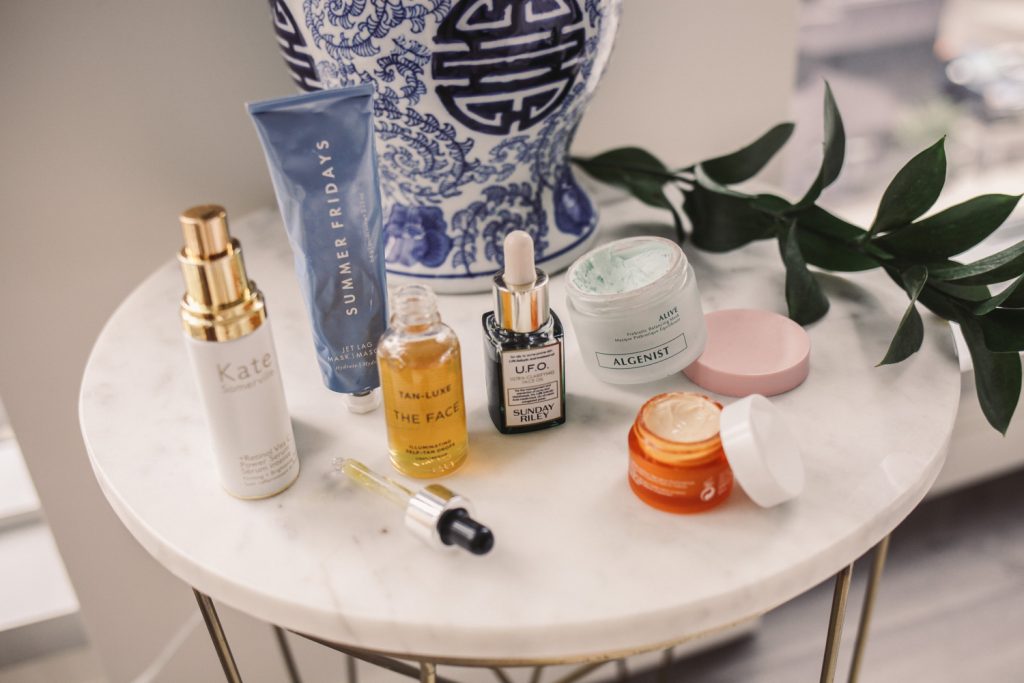 Check out my post from August where I talk about all my favorites from the fall beauty insider sale. Read here!
Beauty Insider Holiday Bonus Sale Favorites
CHARLOTTE TILBURY FAVORITES
Charlotte Tilbury is one of my favorite make-up brands – her products are made with such simplicity, but truly work their magic! All the hype around her products is 100% valid and I'm about to tell you why!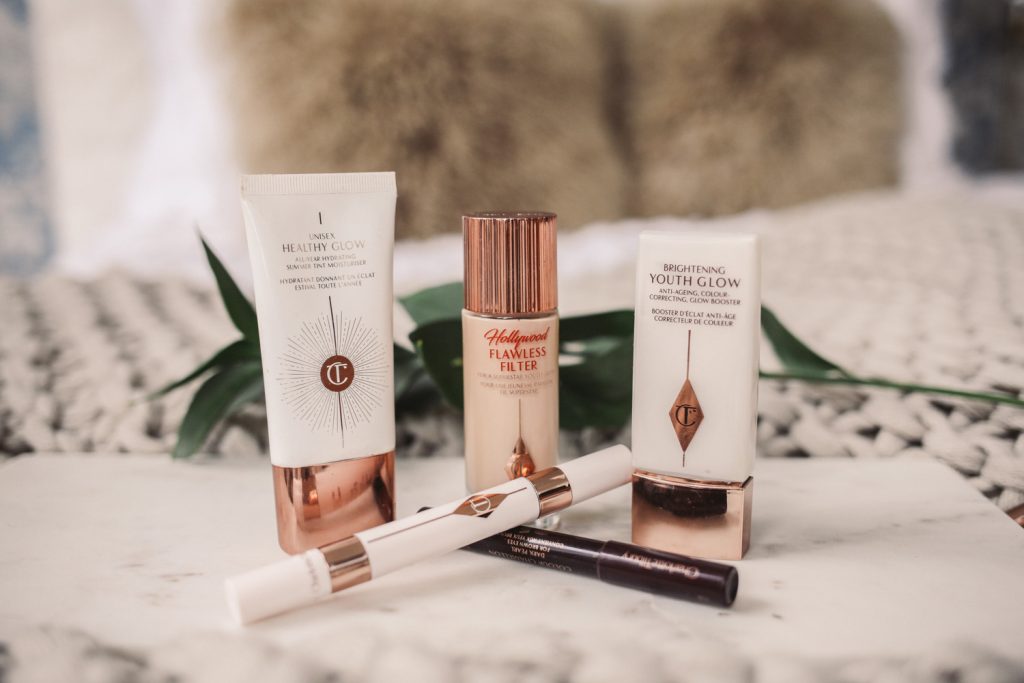 This youth glow serum is a great anti-aging product that does miracle work on your skin! Not only does it do double time on your skin, but it's a brightening serum that helps even skin tone – this is great under make-up! If you aren't a foundation person, this healthy glow lotion is perfect for you! The ingredients in the product work with your skin to create  the perfect color for your skin with a matte finish. It sounds weird, but it works like magic – if you are skeptical, try it at a store. It's a really great foundation alternative!
Finally, this eye shadow pencil is BAE! It's easy to apply and manipulate once on your eye lid – it's a great way to create a glam look without all the work. The idea of the pencil is also to enchance your natural eye color – I use Amber Haze!
[ezcol_1half]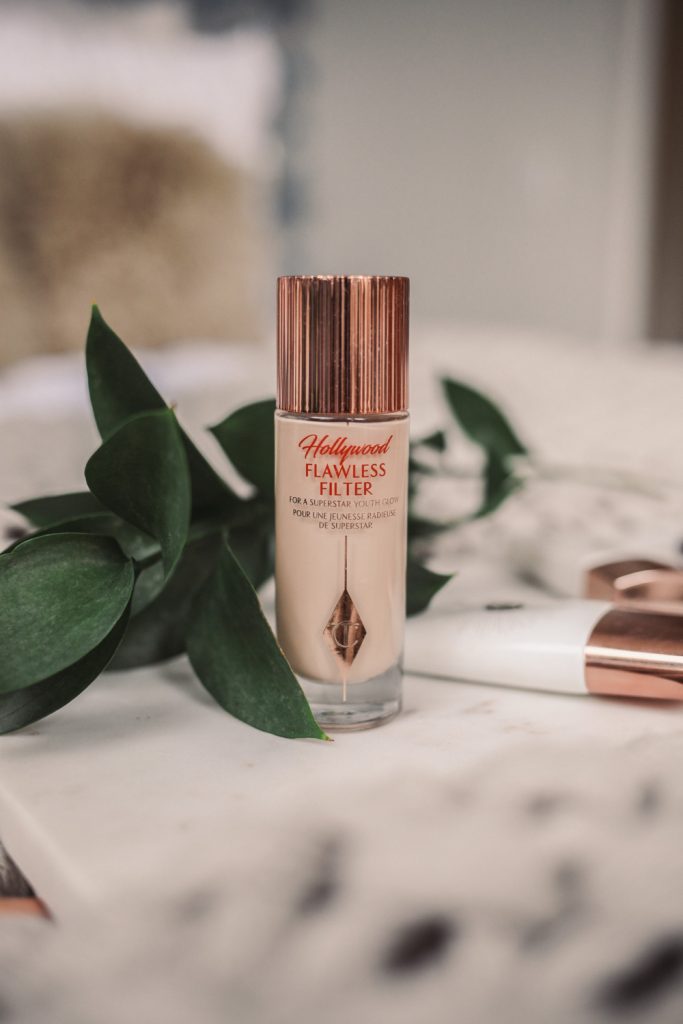 [/ezcol_1half] [ezcol_1half_end]
[/ezcol_1half_end]
ARMANI BEAUTY FAVORITES
Next up are my favorites from the Armani Beauty collection! Last week I had the pleasure of meeting their team and celebrity make-up artist Tim Quinn in Chicago. Following an amazing dinner with the brand, Tim Quinn did our glam with all their essential products!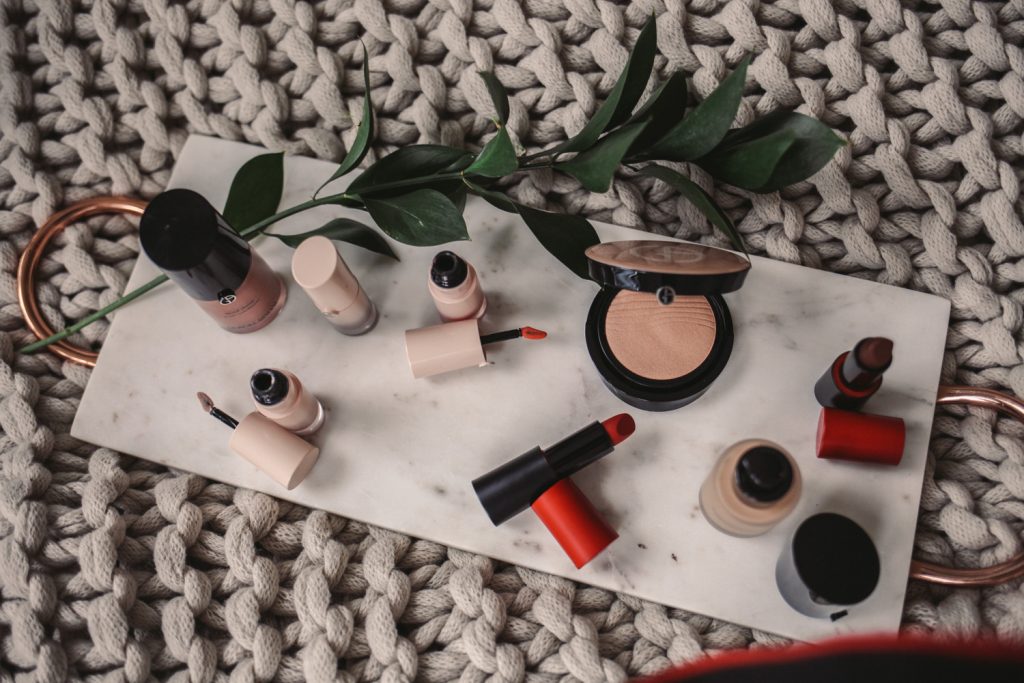 The maestro foundation is light-weight foundation that goes on matte giving you all day coverage! For my skin color, I can really only wear a peach blush and sometimes they are hard to come by – this peach liquid blush is the perfect hue and the applicator makes applying it super easy! This neo nude lip balm is HEAVEN – the texture of the balm is super silky and the pigment is super soft.
[ezcol_1half]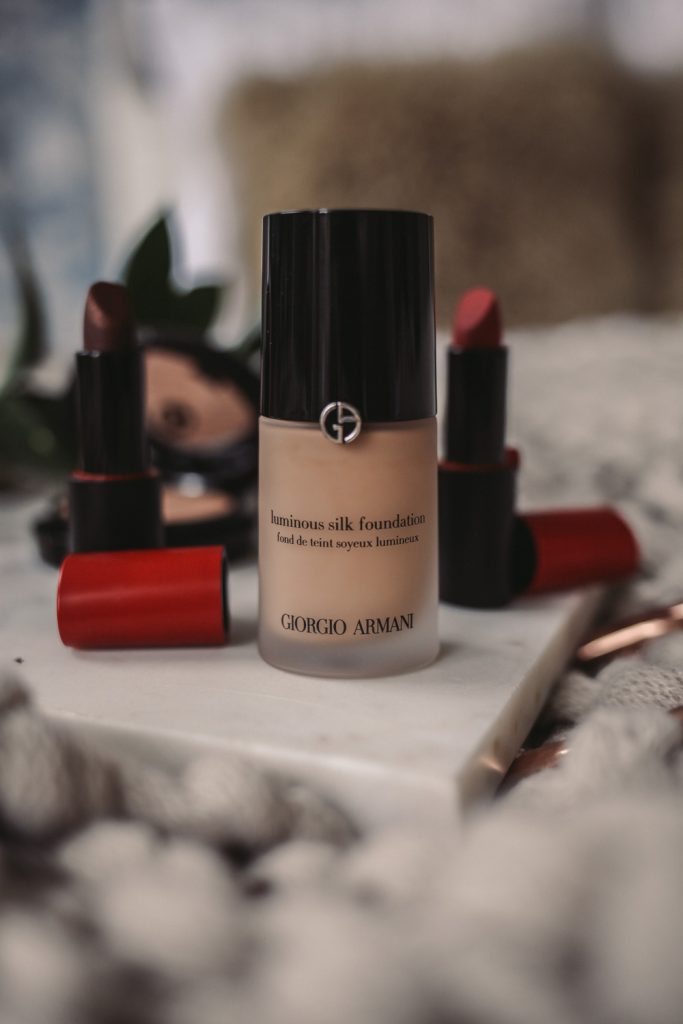 [/ezcol_1half] [ezcol_1half_end]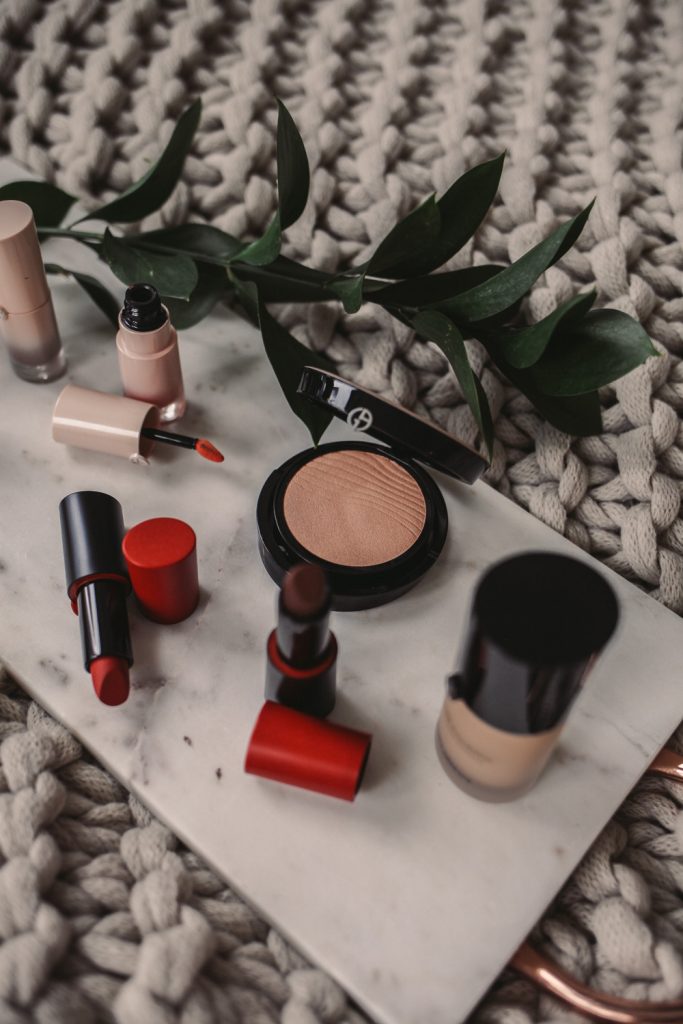 [/ezcol_1half_end]
MY MORNING SKINCARE ROUTINE
I've really tried to simplify my morning routine so that it's easy and on the go! I limit my self to a handful of quality products that help make my make-up last and keep my skin fresh all day! After washing my face, I give myself a good spritz with the Caudalie beauty elixir – it's a great toner alternative and also works as a setting spray! I let my skin dry for 30 seconds and then apply this Kate Somerville Power Serum – this product is perfect!
The next two steps I combine….if you are looking for a year long glow, try adding a few drops of the Tan Luxe serum to your moisturizer (this time of year I use a deep moisturizer like this one). One of my favorite AM skincare products is this eye gel from Volition – the gel is the perfect texture to prime your eyes for concealer! Buy two because why not?!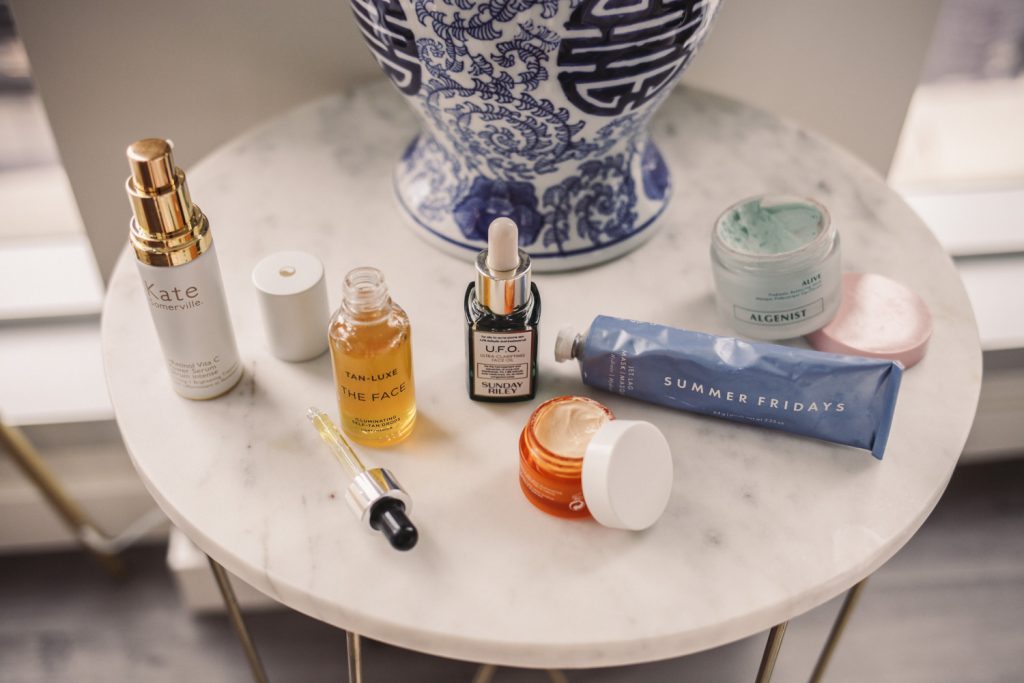 MY EVENING SKINCARE ROUTINE
Unlike my morning skincare routine, I like to give my skin a little TLC at night. First I wipe off all my make-up with some  make-up wipes, followed by a good wash with my Clarisonic. If i'm looking for a deeper clean that night I'll use these Neogen exfoliating pads to anything that has hung on to my skin for dear life! Next up, I add a thin layer of the Algenist power serum to my clean skin – this stuff is heaven!
For my eyes, I like this banana brightening cream from Ole Henricksen –  its light, but packed with several nutrients to help restore your under eye while you sleep! Now that the weather is shifting I need a thick moisturizer or oil to keep my skin hydrated overnight – one of my go-tos is this jet lag mask from Summer Fridays. It doubles ask a mask or overnight cream! Now I always thought that turning 30 meant all your pimples will go away….no…they don't. This U.F.O. oil works magic overnight, so if there are any outbreaks they are taken care of asap!

HAIR CARE FAVORITES
When it comes to hair care, I'm pretty loyal to a few brands – Ouai, DryBar and Alterna. These products have proven that they can keep my hair clean and strong…despite all the heat I put it through. This Ouai REPAIR shampoo and condition combo is a must have – no only is it a clean product, but it has transformed my hair and kept it healthy! Following a shampoo, I use this Alterna leave-in conditioner – it's a full proof product that really helps build strength in my hair. Before I dry my hair, I add dime size of this end mender for extra precaution.
[ezcol_1half]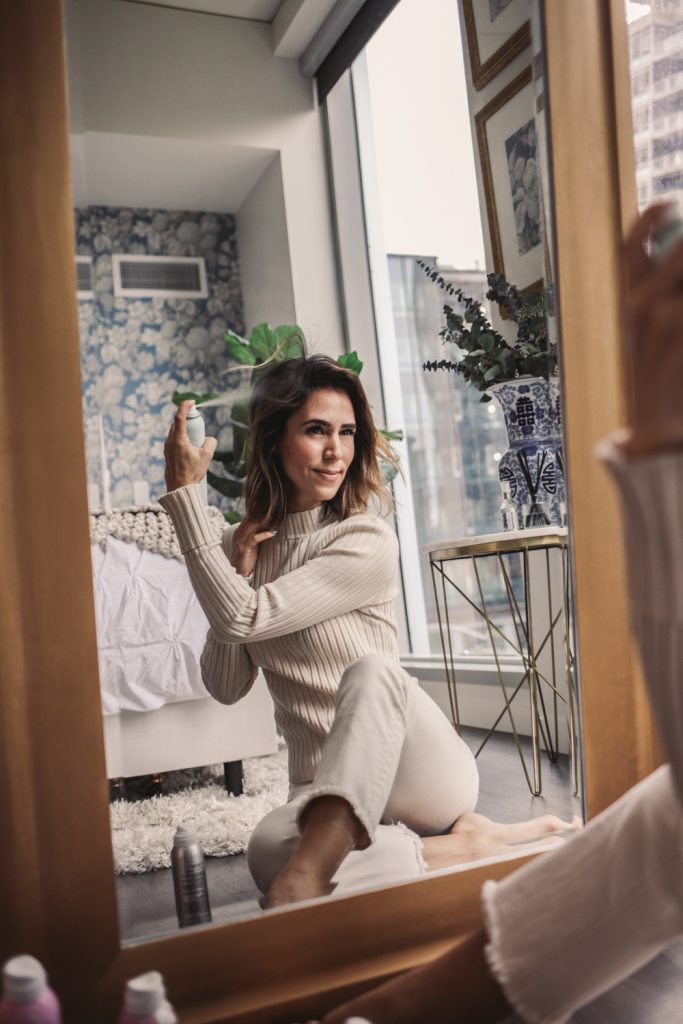 [/ezcol_1half] [ezcol_1half_end]
[/ezcol_1half_end]

As far as styling, or for my non-wash hair days, I use the following products:

MAKE-UP MUST HAVES
If you were to ask me, what are the top 5 make-up products you would recommend, these products would make the list every time. I have been using these babies for years and I'll never swap them for another product and heres why….