October 14, 2015
Getting Athleisure with It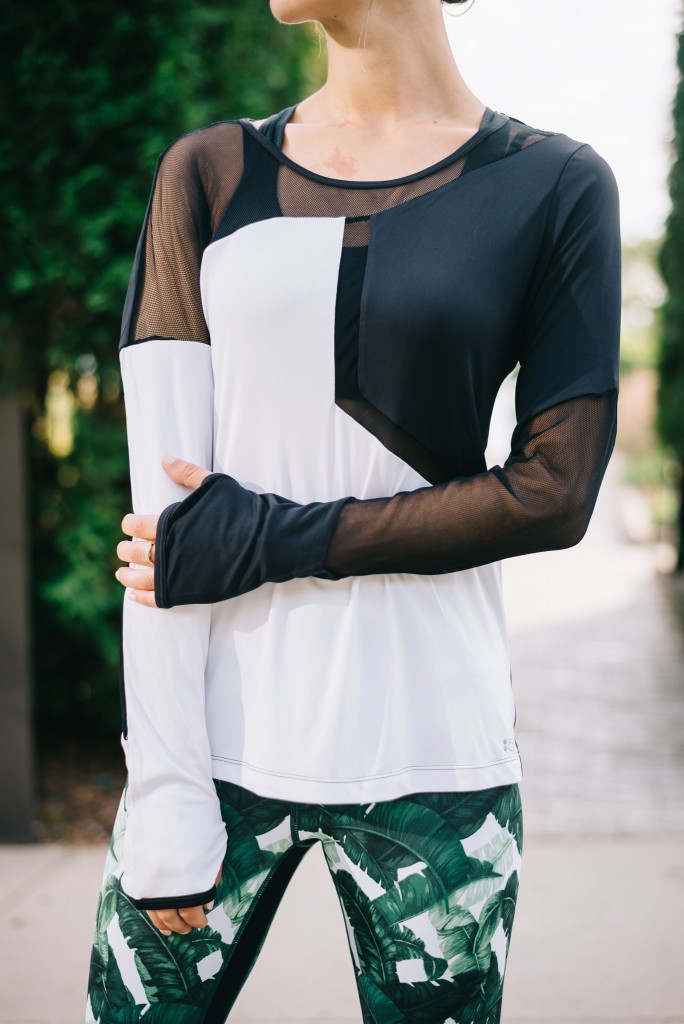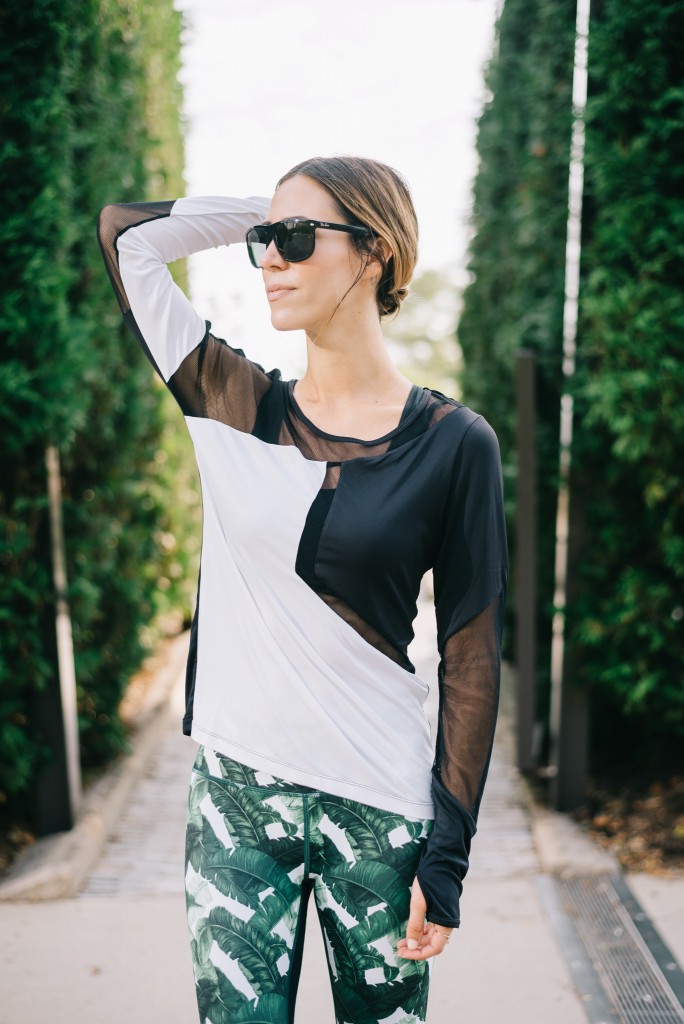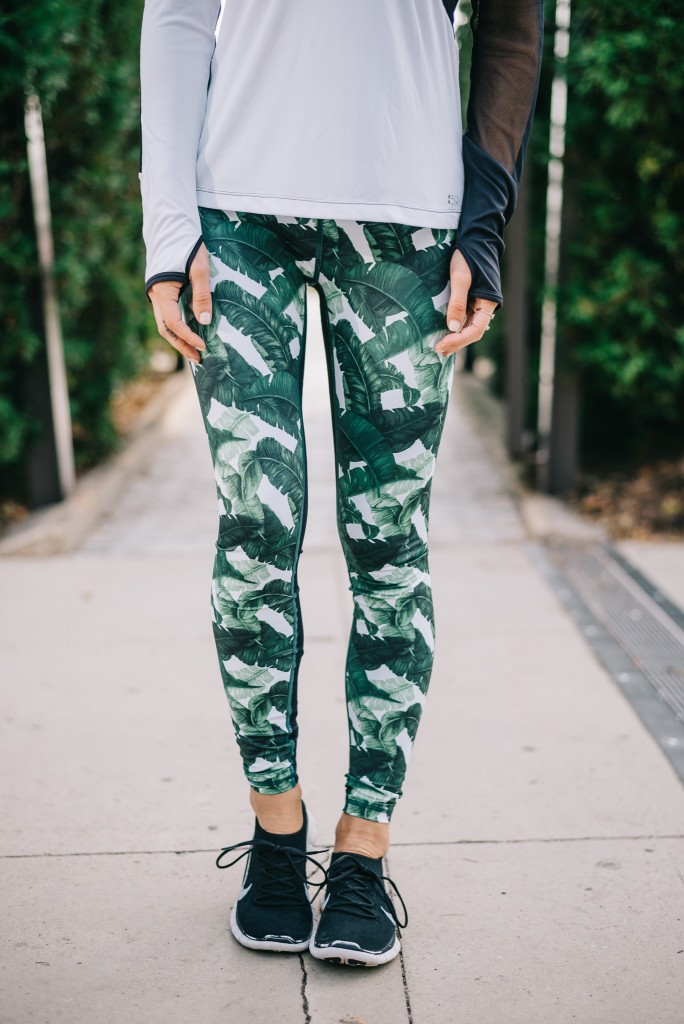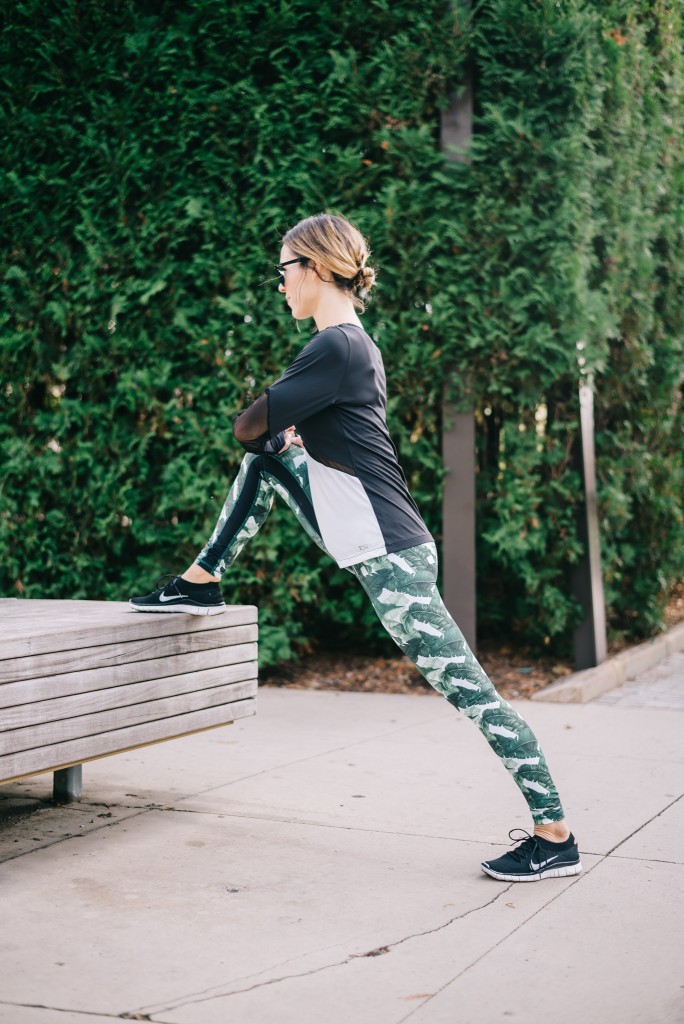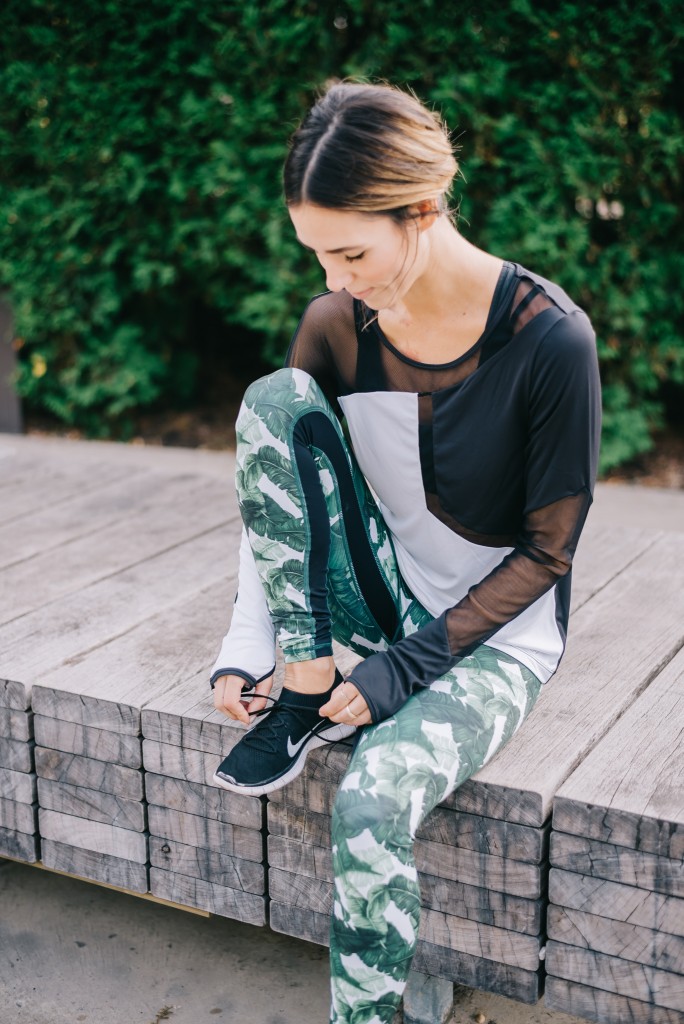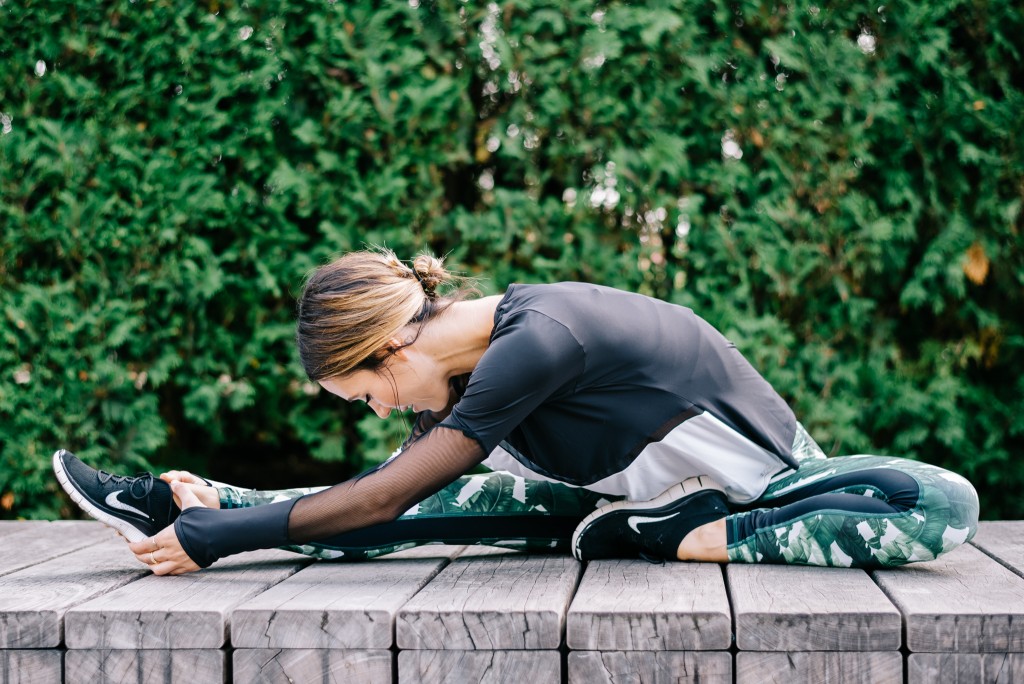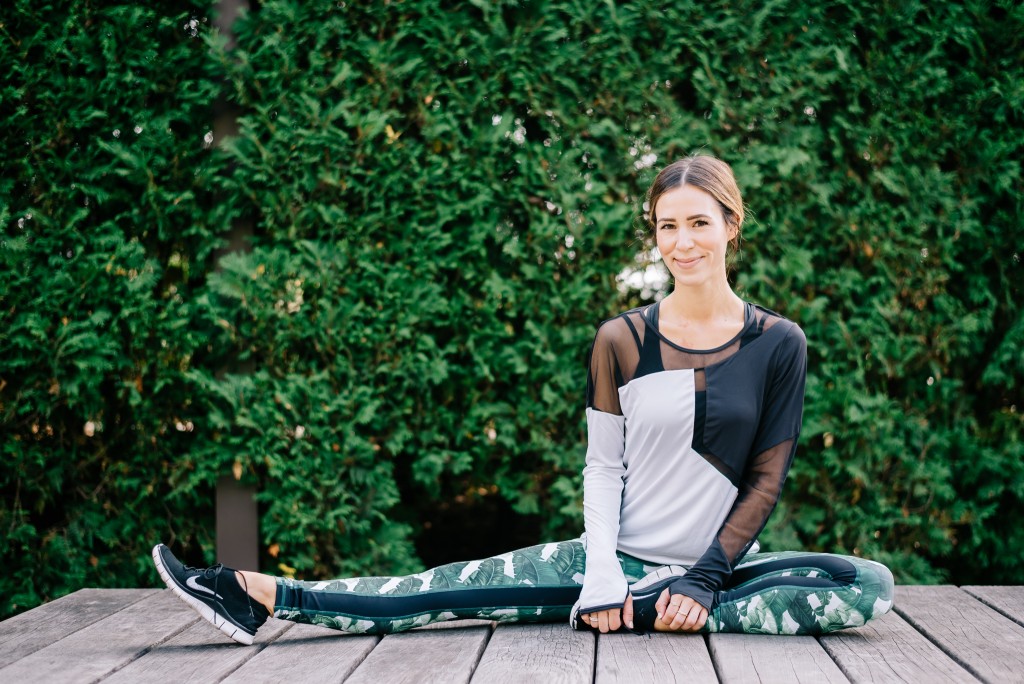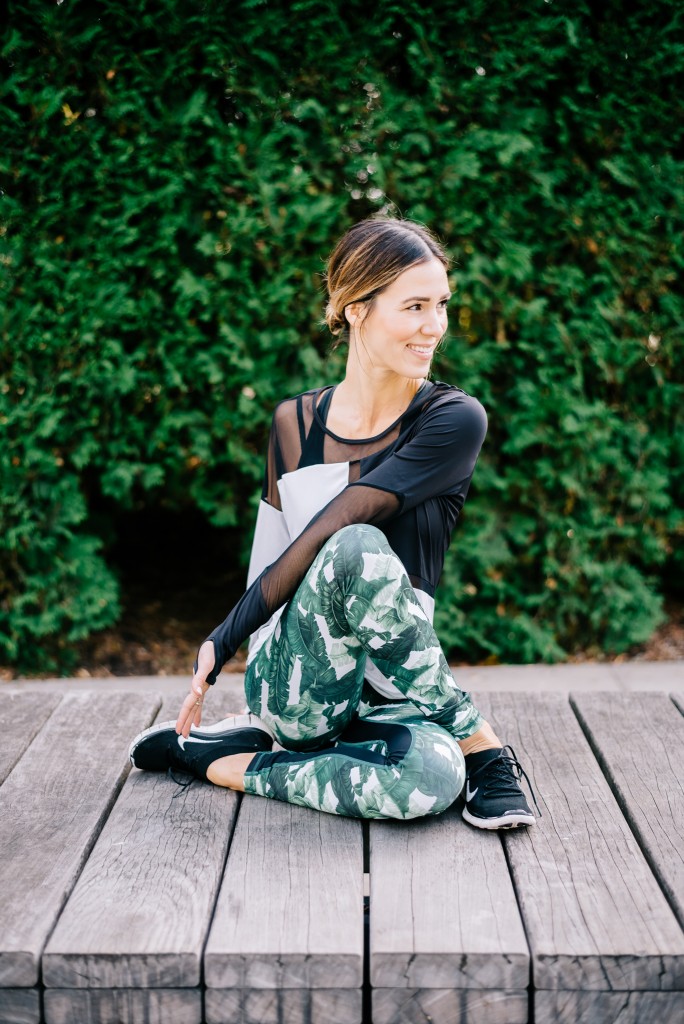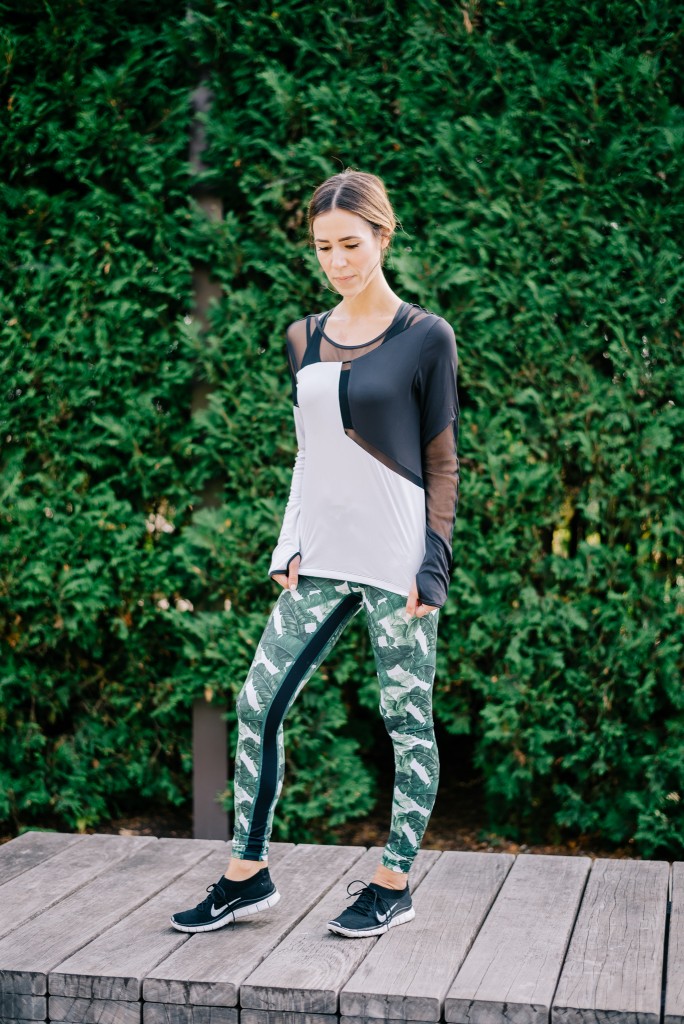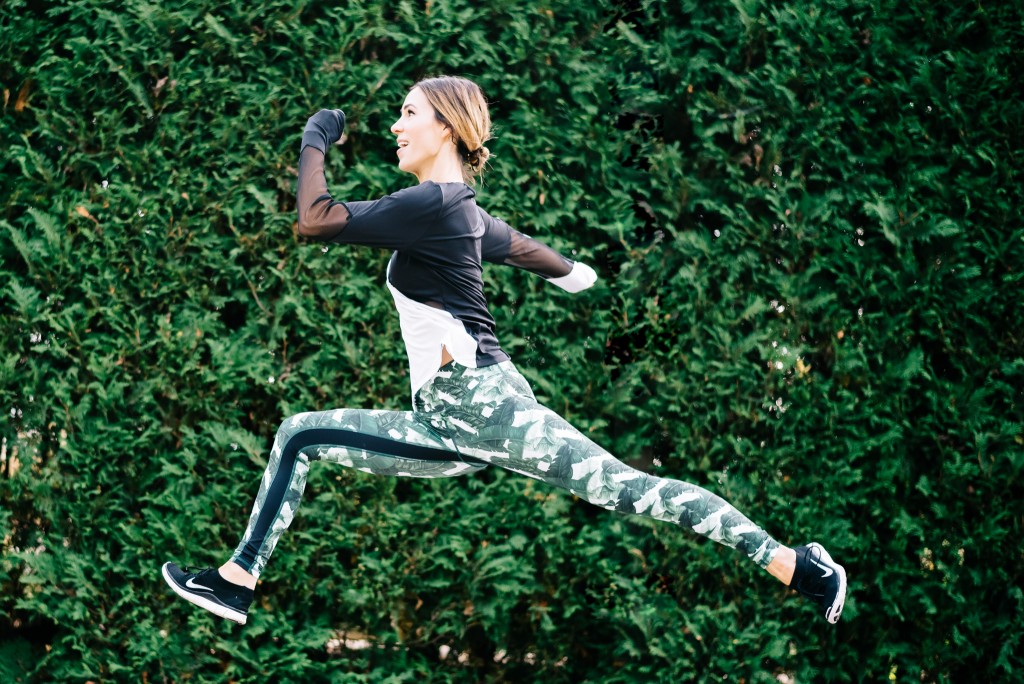 Is it only Wednesday? Yes, it is. Anyone else ready for the weekend? Well the Cubs won here in Chicago and they are headed to the NLCS – after the Blackhawks won the Stanley Cup, I'd say that we are pretty spoiled here in Chicago!
It's no secret that I have an affinity for athleisure-wear – I live in the stuff! I work out a lot and coach a high school dance team on the side, so it's important for me to have clothes with function and fashion. I found Bandier and these LURV banana baby leggings and everything in life seemed to be ok!
When shopping for athlesisure pieces, I'm always looking for items that 1) have character, 2) have function (can I take them riding in a 60 min spin class without fidgeting) and 3) can I wear them to errands post work-out without getting dirty looks. All super important criteria to focus on when looking for the perfect athlesiure outfit!
I spotted these pants and fell in love for a number of reasons 1) the print is something I covet and want to put all over my bathroom walls and 2) not only would they be great for the gym, but can double as a really fun travel pant! Boom! The top is a whole other story – I mean it speaks for itself right? It had me at geometric cutouts and mesh panels – I mean….It's the perfect layering piece as well if yo aren't comfortable with all the mesh sections, but it's a great way to add some edge to your workout look!
See how I've styled some other workout looks here, here and here!
Happy Wednesday!
Photography by Iron and Honey
Shop the LOOK:
Top: Bandier c/o | Sports Bra: Target | Pants: Bandier c/o | Sunnies: Ray Ban | Shoes: Nike

YOU MAY ALSO LIKE