December 20, 2016
Nike Beautiful x Powerful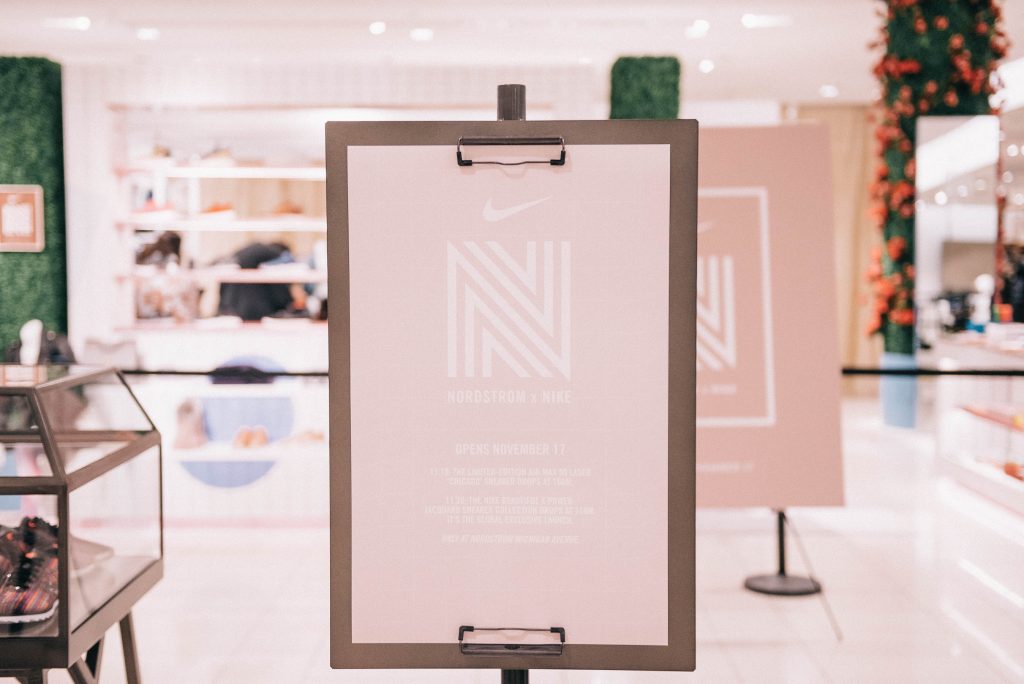 Happy Tuesday friends! Have we thawed out from the crazy temperatures yesterday? For those of you not in Chicago, it was -3 here yesterday. Today it's 20 and it feels like summer. It's the little things in life right? So I'm super excited about todays post, because I get to share my front row seat from the Nordstrom x Nike sneaker launch that took place last month in Chicago! Yay! Nordstrom x Nike has launched a new concept shop within Nordstrom the blurs the lines between fashion and sports – my kinda store right?!
These Nike Beautiful x Powerful Cortez shoes, now available, it Nike's first footwear collection inspired by female athletes. The design is gorgeous and the story is more inspiring! To learn more about the footwear collection and the inspiration for the designer, click here.
Shop the LOOK:
Nike Beautiful x Powerful Cortez | Tan Cape
Neck Tie Blouse | Kick Flare Dress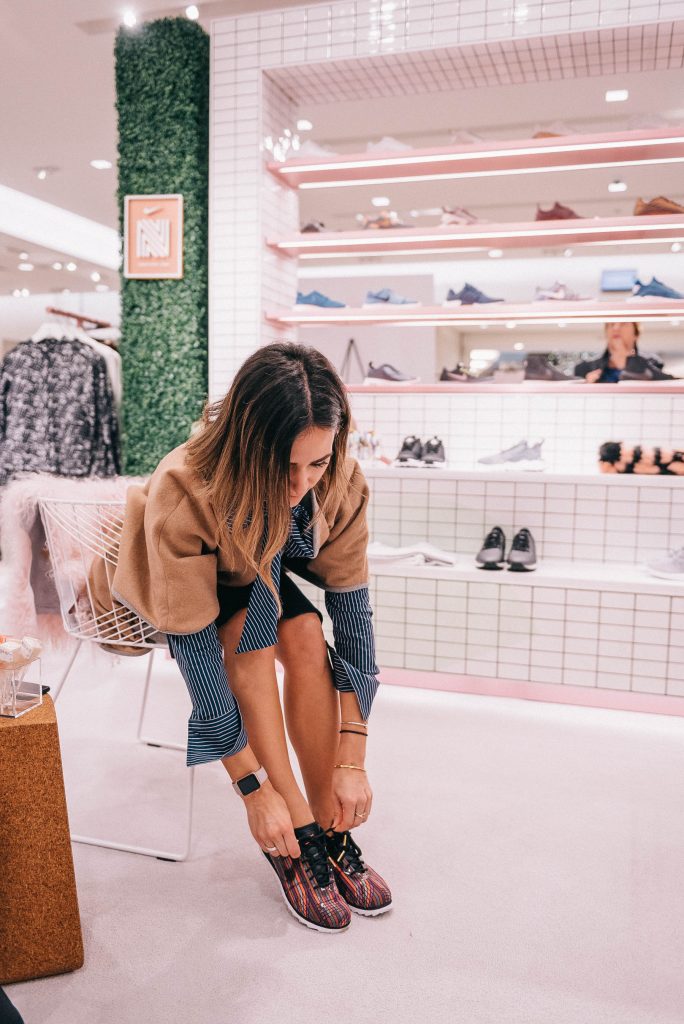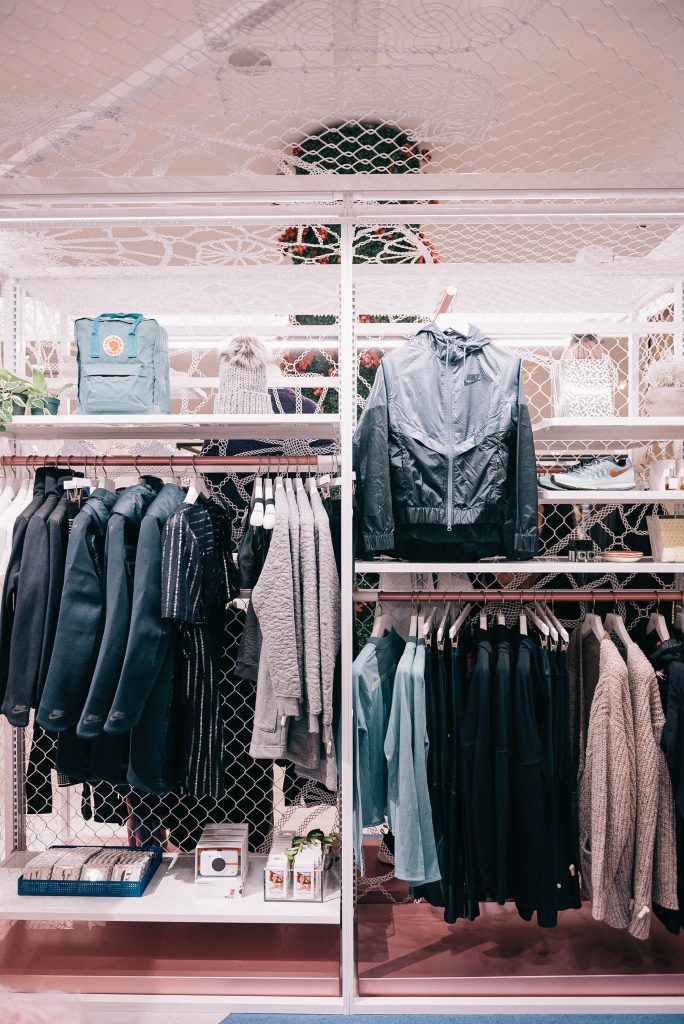 On the day I had the pleasure of meeting Olivia Kim, VP of Creative Projects at Nordstrom and two AMAZING female athletes – Skylar Diggins, from the Dallas Wings and Sanya Richard Ross, Olympic Gold Medalist. Olivia spent some time walking us through the BEAUTIFUL space that was not only approachable, but inviting and feminine. As a female, when you walk in to any fitness store, it feels hard, heavy, masculine and your options are limited. The concept store that Nordstrom built out with Nike blurs the lines between fashion and sport in the most perfect way.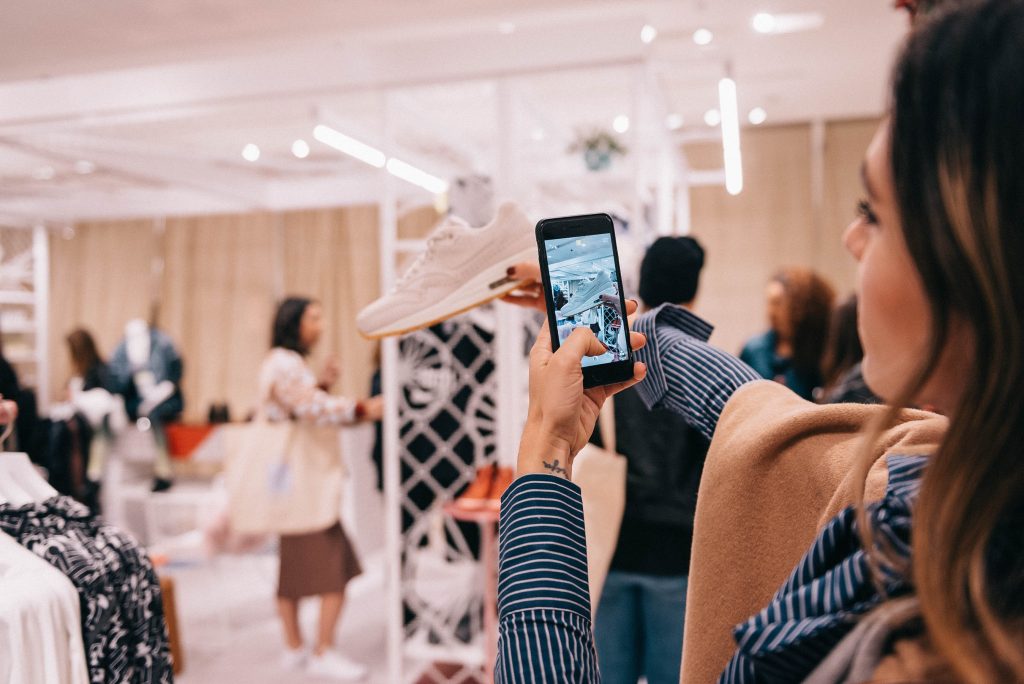 This is a fitness shop built for "her" after really understanding how a women dresses when she styles her fitness wear. Very rarely do you see something thats one thing top to bottom – women style their fitness wear with everyday.  They style it with their favorite denim, handbag, etc – Nordstrom x Nike have created a place where you can shop for those things all in once place! Genius!
For the store preview I styled this darling flared dress and layered it over this neck tie blouse – how cute is this!! I threw a cape over the look and my new Beautiful x Powerful Nike's for a pop of color! I had such a blast shopping and just sitting in the pretty space. I wanted to steal all the decor and take it home with me!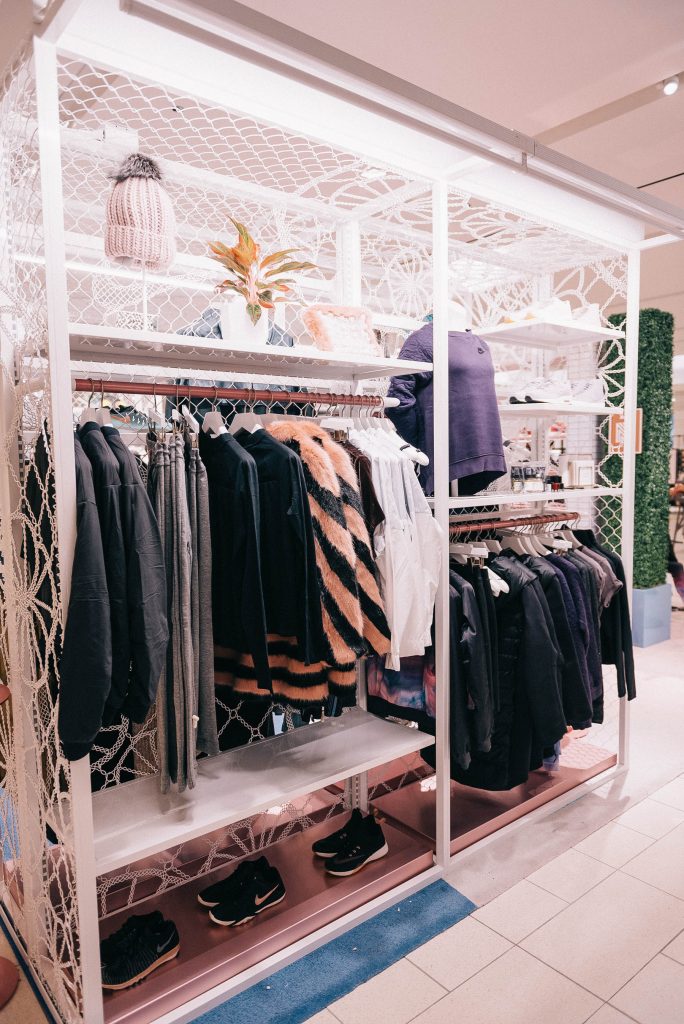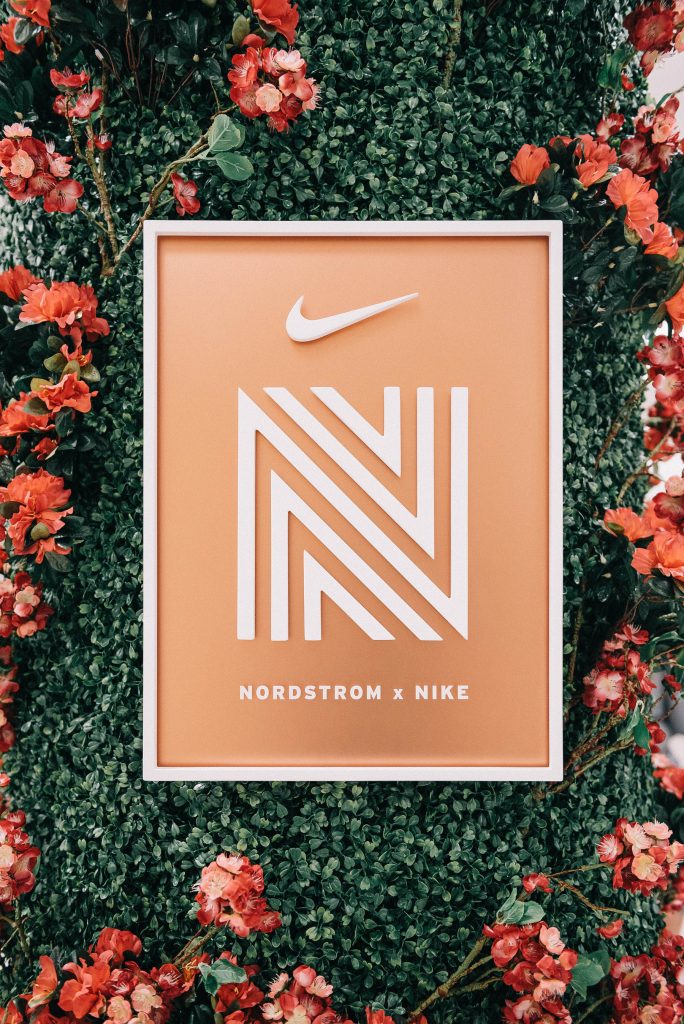 During the showing, I had the opportunity to catch up with WBNA star Skylar Diggins on her personal style and her thoughts on the new concept store! I started off by asking her how she incorporates athletisure in to her everyday. Without hesitation she responded by saying "it's my life" and how she "always has a pair of sneakers in her hand." A girl after my own heart really.
She described her personal style as "tomboy chic" – which is the most elevated tomboy chic I have ever seen. She was sporting the most gorgeous leather skirt with zipper detailing and super comfy nike sweatshirt. She prides her sense of style on being able to go workout then to be able to grab some lunch with friends right after – athleisurewear has become so versatile these days that it's so easy to make that transition!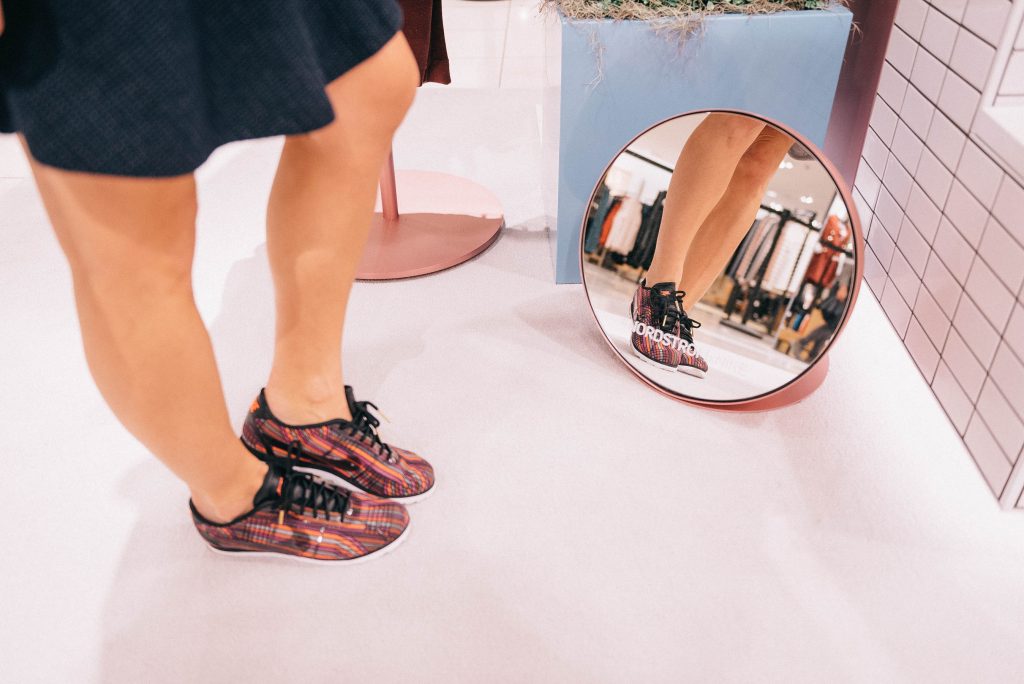 I had the most amazing time previewing the store and chatting with Skylar, she is amazing and so beautiful. Thank you to Nike x Nordstrom for the incredible opportunity! Check out the video from the opening here.
If you are looking for some last minute gifts for the lady who likes sports and fashion, head to the concept shop in Toronto, Seattle and now Chicago!
Check out some of my favorite holiday picks for the fitness gal below!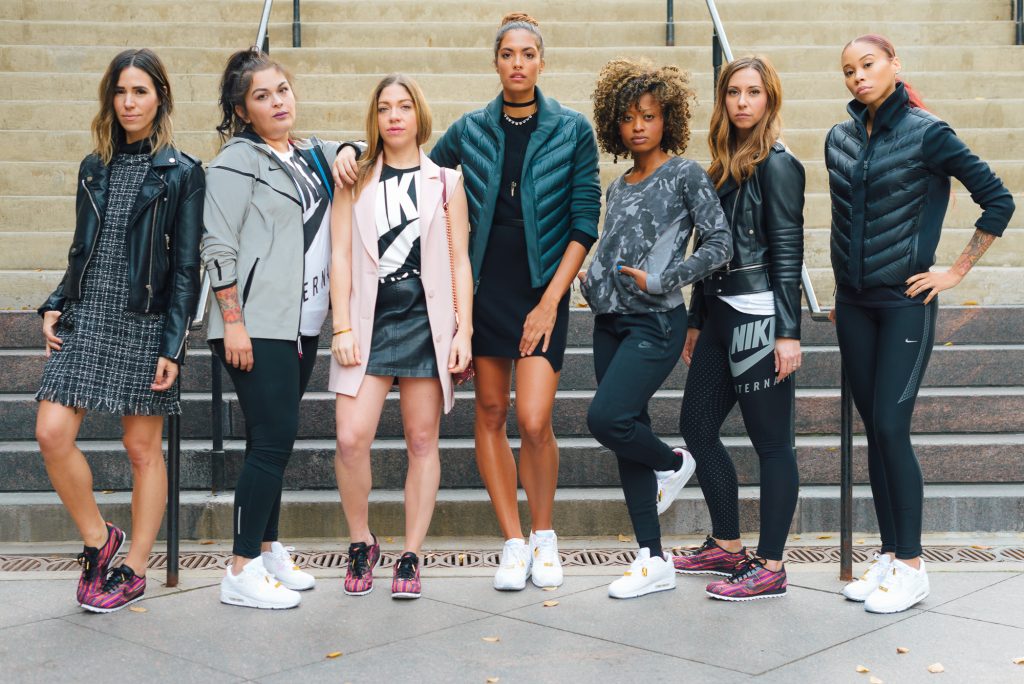 Shop the LOOK:
Nike Beautiful x Powerful Cortez | Tan Cape
Neck Tie Blouse | Kick Flare Dress

YOU MAY ALSO LIKE