April 29, 2015
Poncho, is that You?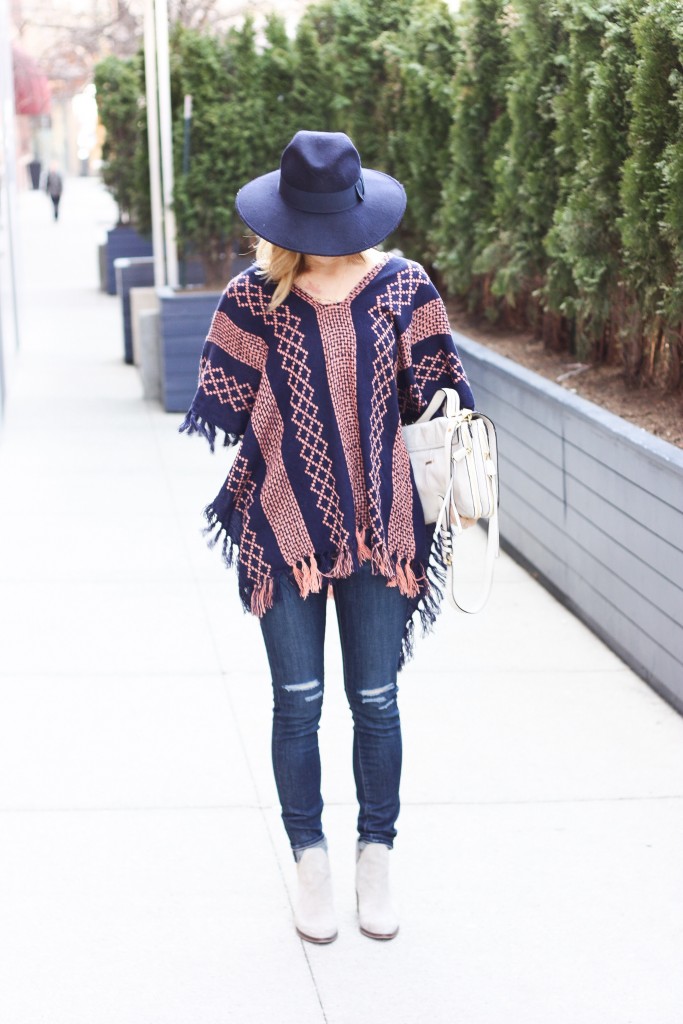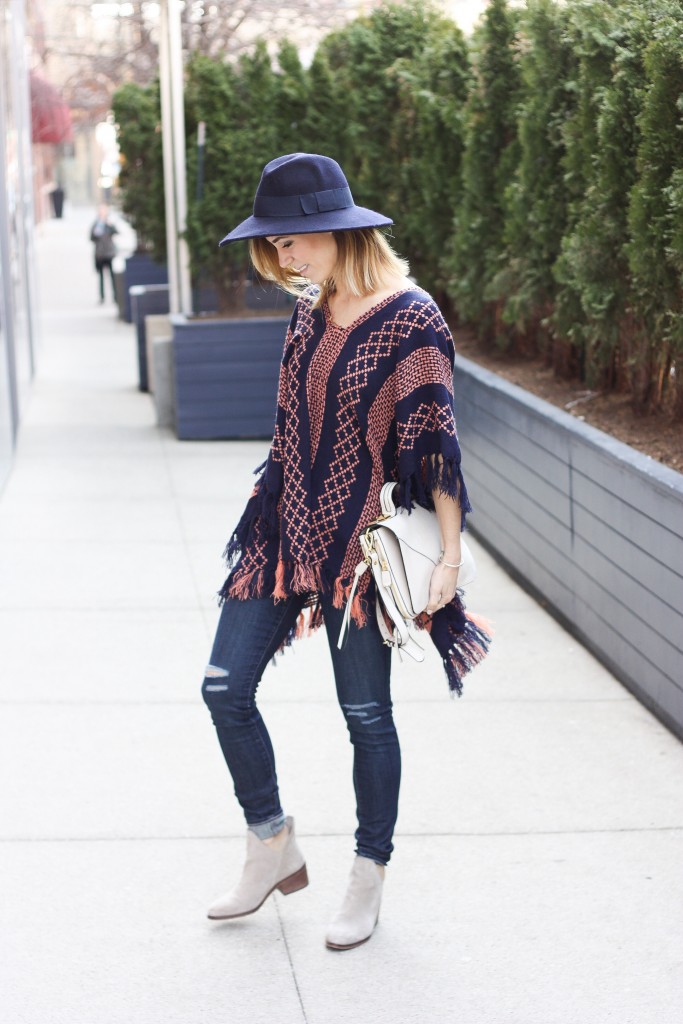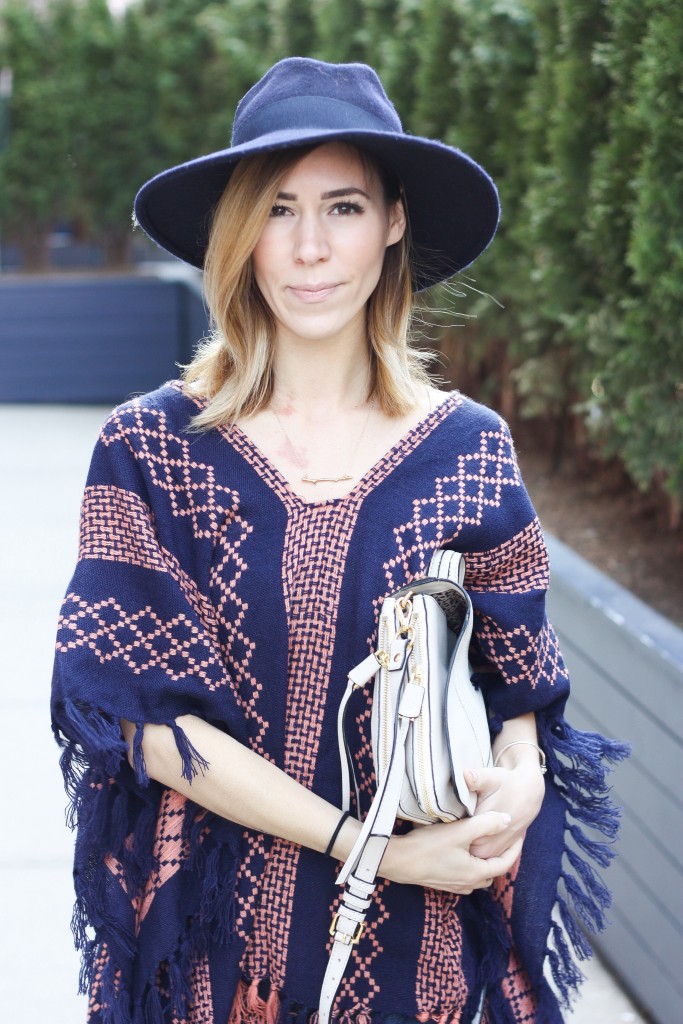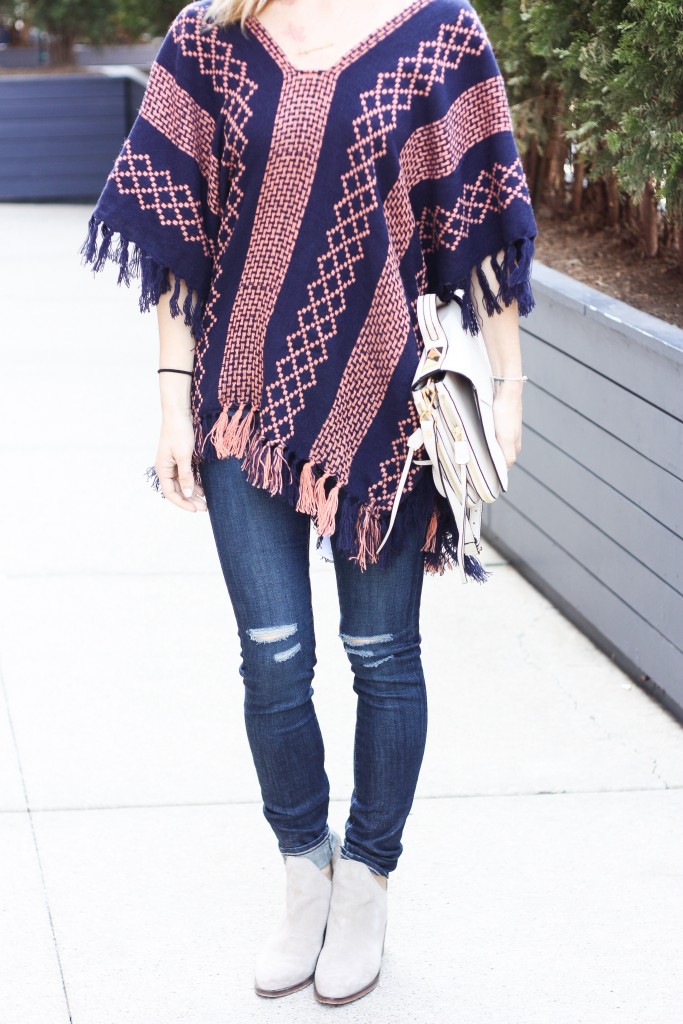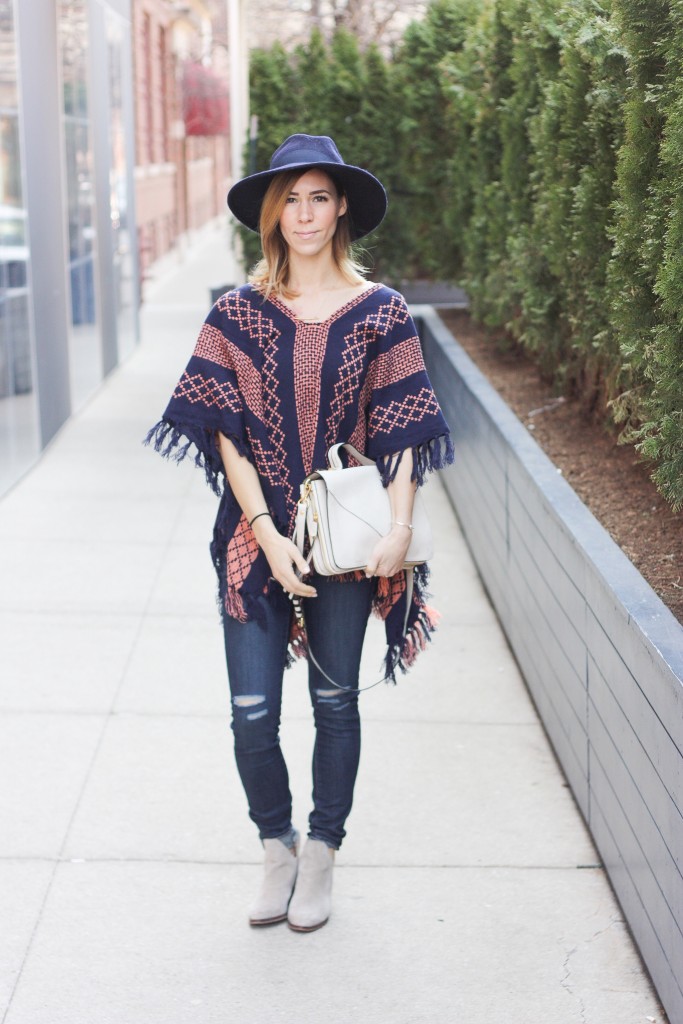 Happy Hump Day indeed people! I couldn't more thrilled to have been up at 5:00am this morning only to get my happy ass on a plane to Mexico to celebrate my bestie turning 30. I'm ready for some fun in the sun, a little fresh coconut water and some fresh tequila 🙂 Over the past few months I went shopping specifically for this trip and never thought those items would see the light of day! It's going to take a few days for the sun to penetrate my Chicago skin, but I'm hopeful when it comes to getting a tan! Follow along on Instagram here – I promise not to litter your feed. 
Inspired by today's travel theme and destination, I'm sharing a laid back, casual look with my favorite new poncho. All winter long, blanket scarves and ponchos were my go-to for a quick easy outfit. I will act no differently in the spring and needed to find a spring version to prevent sweating. This poncho from Free People (now on sale), is the perfect spring layering piece. It's light, it has fringe, the pattern is fresh and it has dual purposes – poncho or beach cover-up 🙂 I layered it with a dainty necklace from Lisa Leonard designs – check out her adorable collection here! There are some great gift options for Mother's Day!
Now lets talk about these denim pants from DSTLD Denim….Sure, denim can be outrageously priced – OK, not "can be", it is! It's hard to find good quality denim at the right price point, because a girl needs her options and one pair just isn't cutting it. They pride themselves in being a luxury brand, but not at a premium. It's so refreshing to shop from a company that believes fashion should be accessible at all levels. Today I'm wearing their high-waisted distressed pant – the pant has the perfect amount of stretch for those big booty judy moments. The trend these days also seems that distressed denim costs more than regular denim, something that my dad always gives me a hard time about, "you pay extra for those?" These pants are….wait for it……drumroll…..$65! Yes, that is full price. Be sure to check out the rest of their denim collection here. You won't be disappointed!
Have a great day!!
Shop the LOOK:
Poncho: Free People | Hat: ASOS | Denim: DSTLD Denim | Booties: Zara (similar) | Bag: Linea Pelle | Necklace: Lisa Leonard Designs


YOU MAY ALSO LIKE