February 27, 2019
How to Style a Lilac Blazer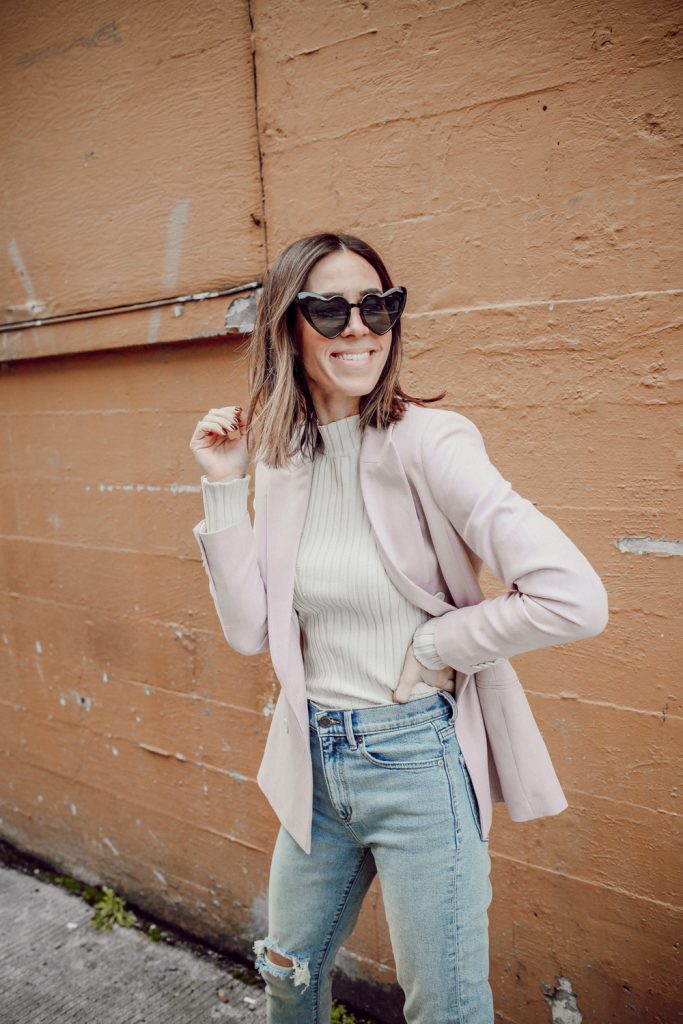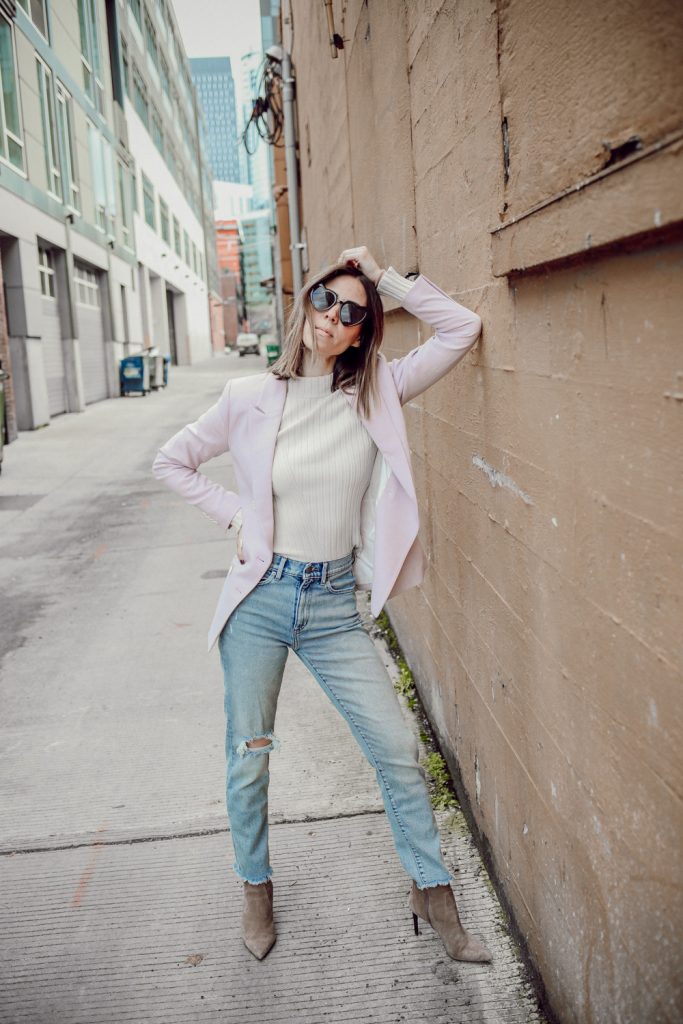 It's that super weird time of year again where you are SICK of your winter wardrobe and want to start wearing spring pieces, BUT it's still negative 100 outisde. Am I right? Today I'm sharing how to style a lilac blazer for this winter season and how you can easily transition the look in to spring. Lilac is one of those colors you will see everyone this spring – it's a classic and feminine color that you can take from day to night.
SHOP THE LOOK: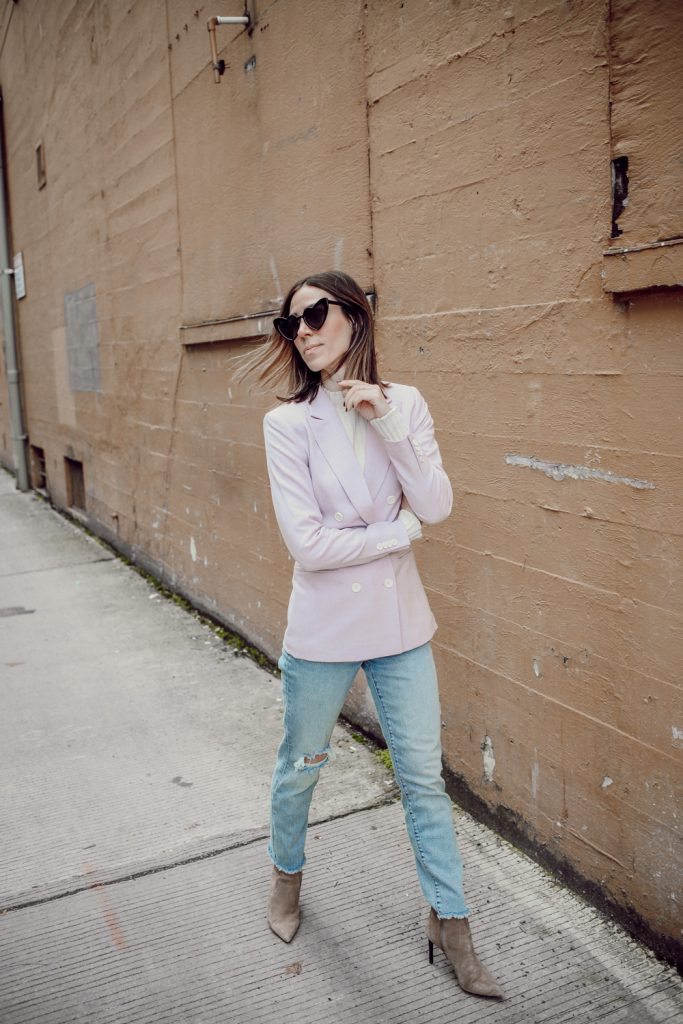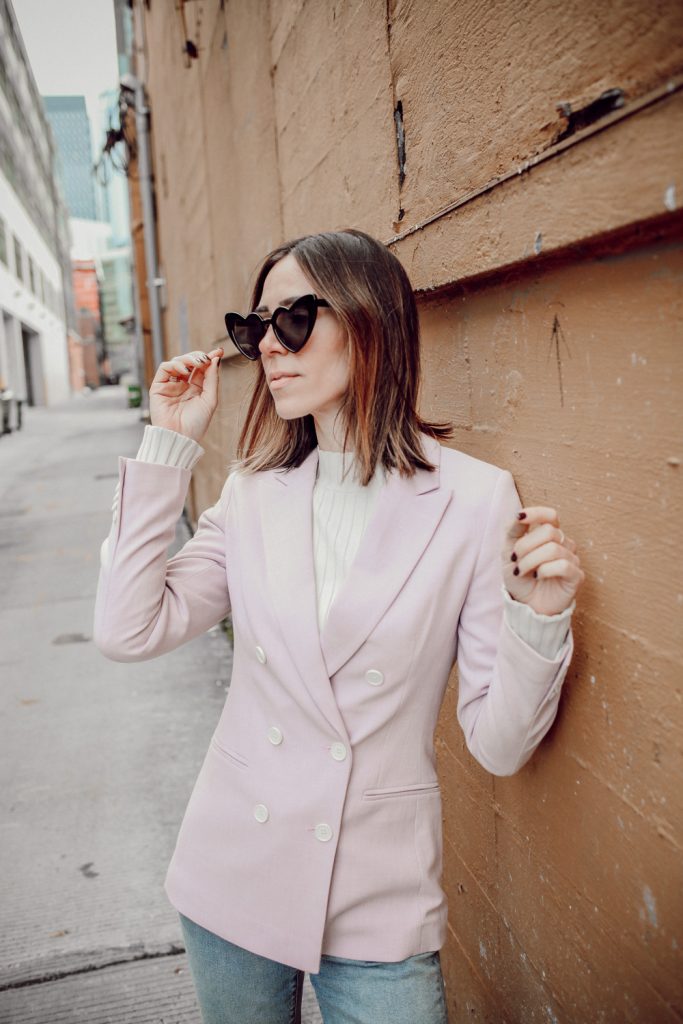 WHY I LOVE THIS LOOK:
Lilac Blazer (similar) // With spring juuuuuuuuust around the corner, little things like a lilac blazer are giving me all the feels in the mean time! The one featured in this post is from H&M and currently sold out online, but I found a super similar one from ASOS here. Lilac is a great transitional color from winter to spring – doesn't the color just make you happy? It's a great piece to style for work or for the weekend! I layered the double breasted blazer layers perfectly over this Ribbed Mock Turtleneck – when the temps warm-up I'll be able to layer the blazer with a white tee or tank!
You guys know that I'm sure loyal to H&M denim, but I stumbled on these Distressed Denim pants from Banana Republic and fell in love! The quality, wash and raw hem are perfection! AND if you play your cards right, you can get them for 50% off – Banana is always running a good sale! PS they are super comfortable!!
To top off the look I styled these Suede Booties, also from Banana Republic – they are my go-to during the winter / spring transition. I'm always sick of wearing black at this stage so it's nice to incorporate a light pair here and there! I've had them for 4 seasons now and have gotten so much use out of them! And for something fun, I wore these Valentino look-a-like Heart Shaped Sunglasses that I found on Amazon for $10! I own the black and pink pair – I always find myself wearing the same sunglasses so adding these to the rotation is fun!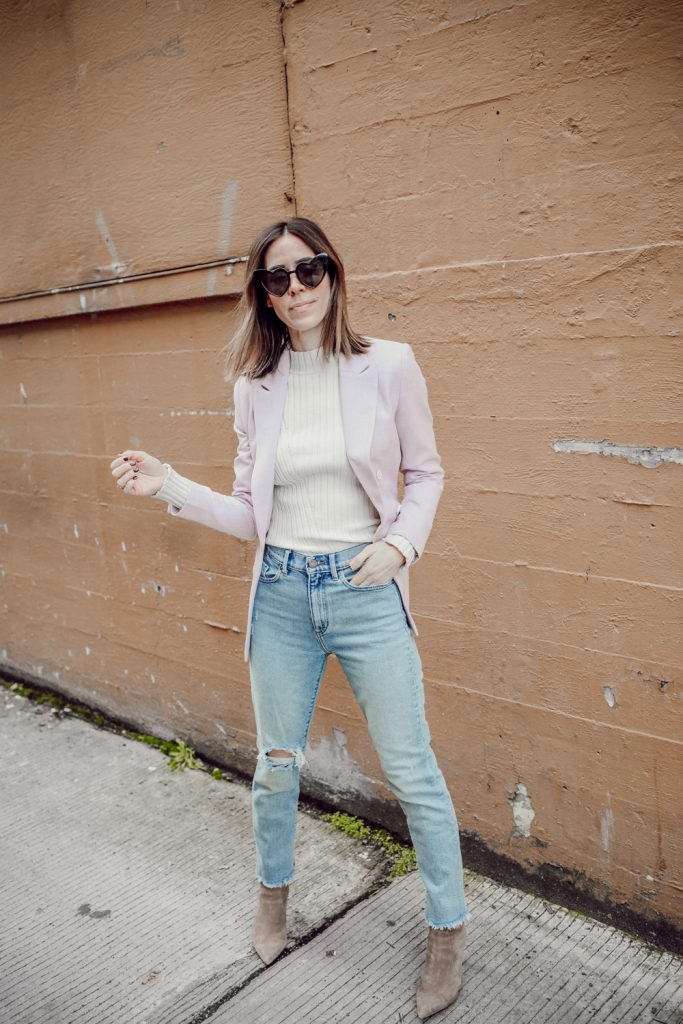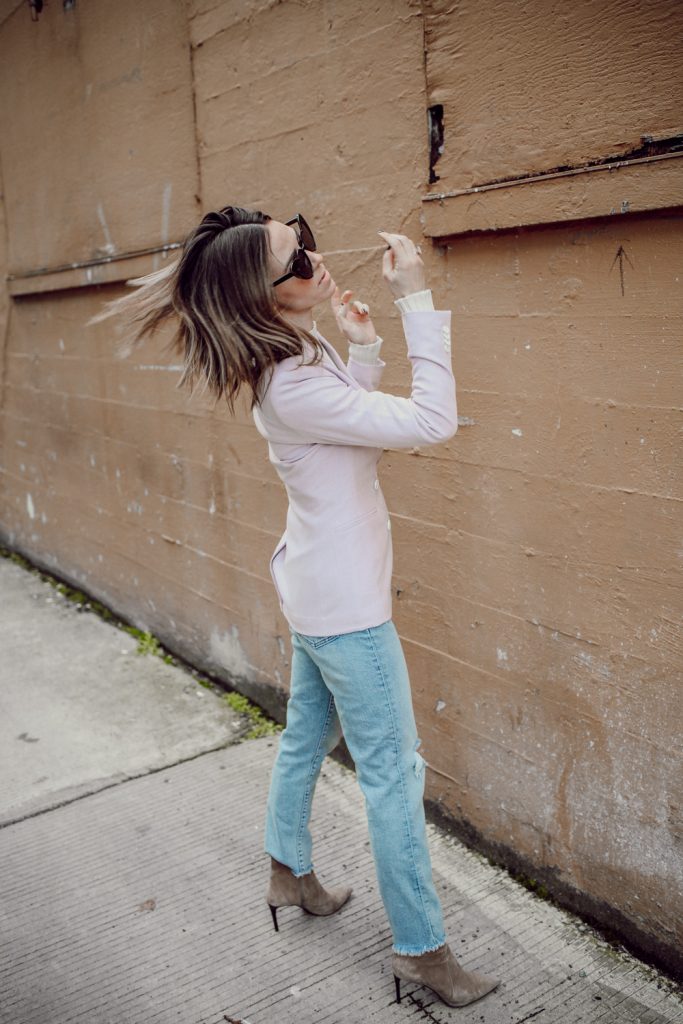 SHOP THE LOOK:
Lilac Blazer (similar) | Ribbed Mock Turtleneck | Distressed Denim | Suede Booties | Heart Shaped Sunglasses 

YOU MAY ALSO LIKE