June 25, 2019
4th of July Outfit Inspiration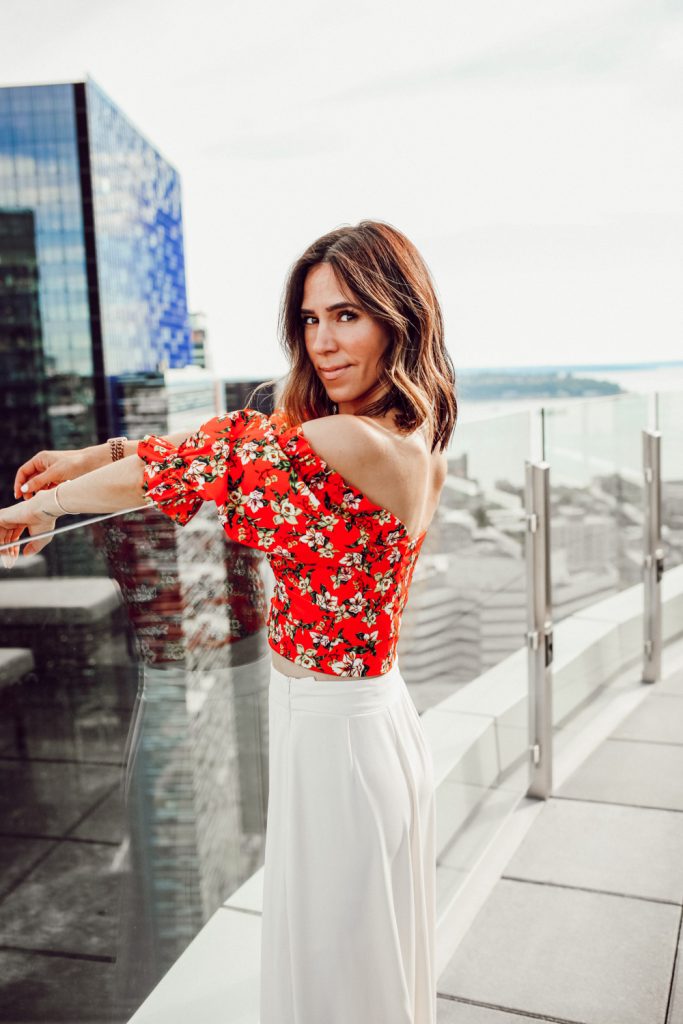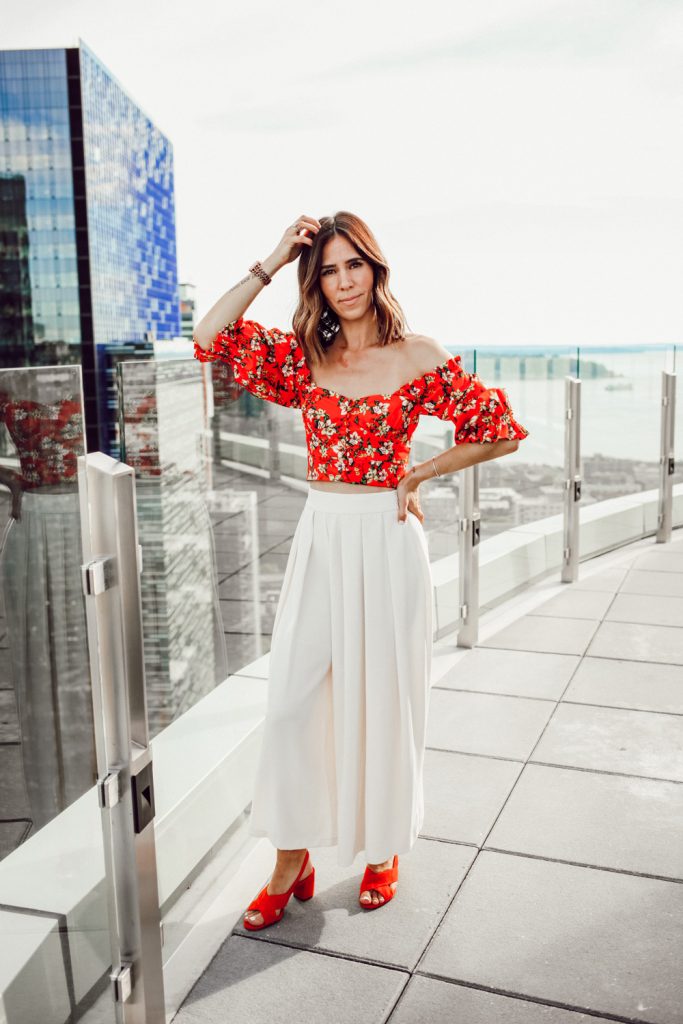 It's hard to believe that we are approaching the 4th of July!!! It feels like summer just started and here we are already at the middle of it! With the holiday just around the corner, today I'm sharing my 4th of July outfit inspiration packed with items from $20 – $100! There is nothing more fun than dressing up and being patriotic during this time of year so why not plan ahead this year and snag some goodies while they are still in stock! I mean, you're going to a birthday party after all! Second to the your patriotic look come the fireworks and fare – who is ready for some corn on the cob and sparklers!!
This year for the 4th of the July we are headed to Whidbey Island to stay at the cutest resort on the water. We haven't spent much time traveling around Seattle, so we wanted to do a bit of exploring this holiday break! More details on the resort to come soon, especially if you live in the area!
SHOP THE LOOK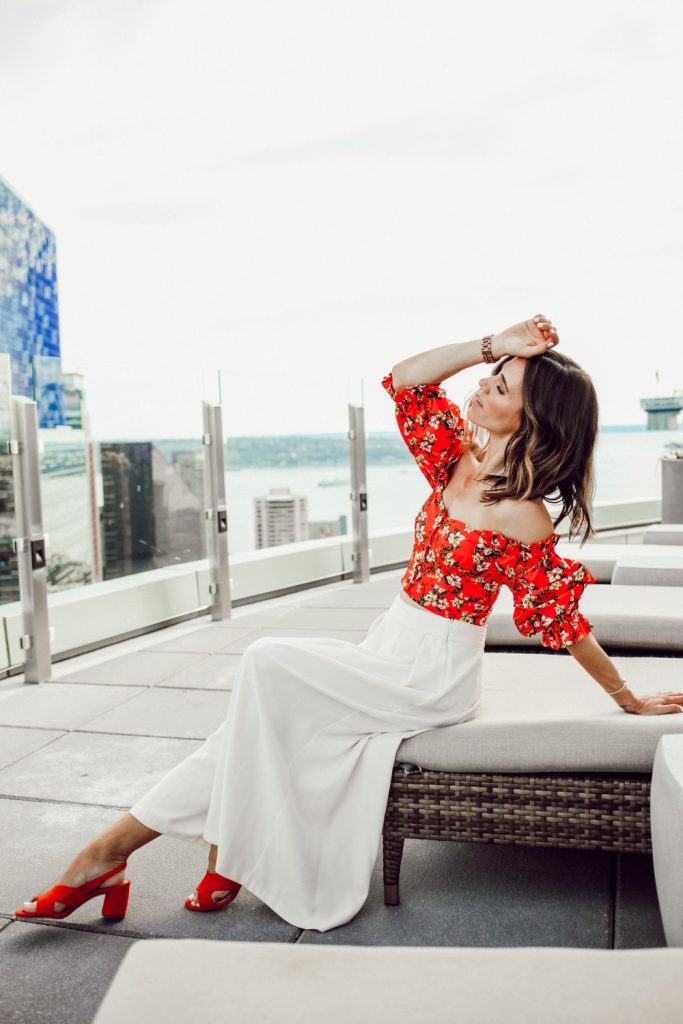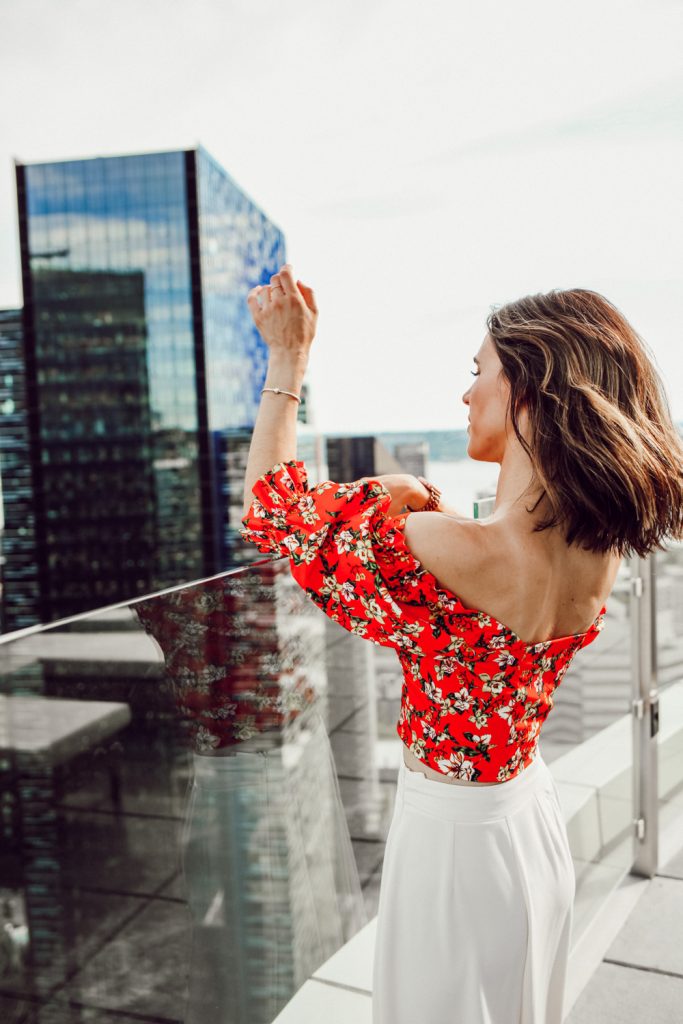 4TH OF JULY OUTFIT INSPIRATION
I've rounded out some of my favorite 4th of July outfit inspiration for you based on how you will be spending your 4th of July! There are so many adorable ways you can dress up and style patriotic pieces for the holiday!
DRESSY BBQ
Headed to a dressy BBQ this 4th of July or hosting one? This double front bow button down in blue dress is an absolute STUNNER! Style the dress with some classic espadrilles and you are going to turn heads! This off the shoulder dress from H&M is also perfect dress for the the 4th that you could also wear to a wedding too! OR this red print off-the-shoulder jumpsuit is perfect – you can style it with a belt or layer it under a denim jacket or white blazer! This white lace dress is also another great option and can be styled with a great pair of nude heels!

POOL PARTY
Headed to a full pool party this 4th of July with a firework show in the backyard? Can I come? Found some really cute pieces you can style for a pool party and beyond and it starts with this white bathing suit with the perfect red, white and blue belt! This $26 bathing suit from Amazon is your holy grail for the 4th of July! Wear it in the pool and throw on a these high waisted jean once you are dry to style it as the perfect bodysuit! This front tie romper from Loft is adorable and can double as a great cover-up if you are more of a bikini gal! If you want to be super extra, and patriotic, take this USA bathing suit from Target to the party! It's the perfect suit for the GRAM!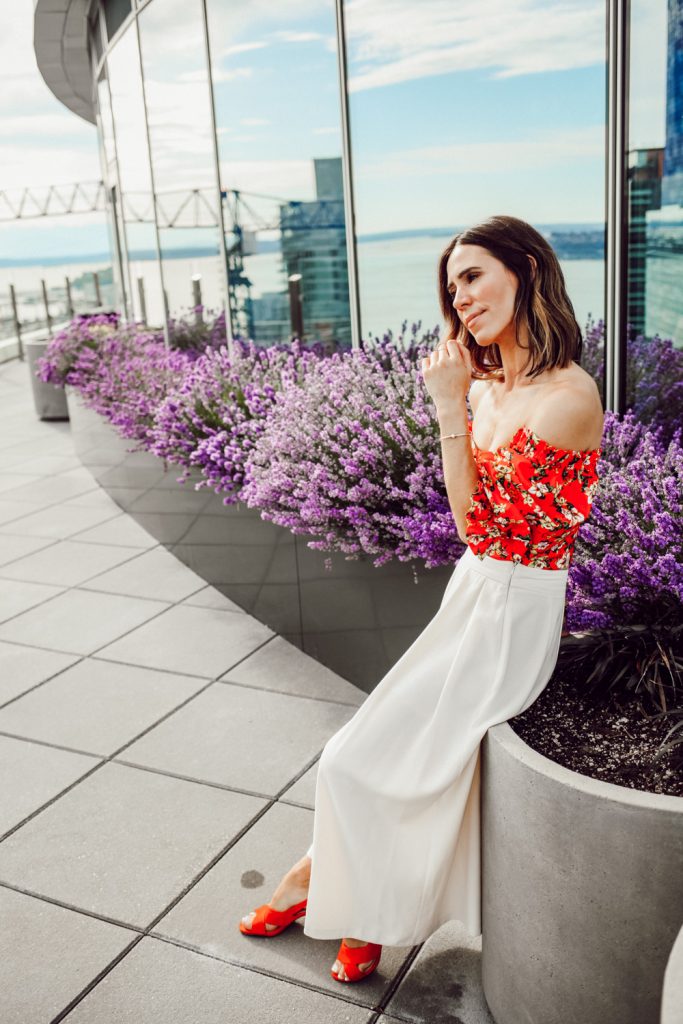 JUST WATCHING THE FIREWORKS
If you just have plans to watch some fireworks and need something to be cozy in and to keep the mosquitos away, I've found a few things under $50 that perfection! This 'USA' and 'Summer Weekend' sweatshirt from Alice + Wonder will keep you nice in cozy at night during the fireworks and still patriotic! Wildfox always makes the cutest loungewear and this USA branded sweatshirt is great for the 4th! This graphic tee screams America! Last week I did a try-on session with some Amazon finds and this lace top was the anchor for my post! It's under $25 and comes in four colors – it's the perfect stunner for some fireworks that you can style with shorts or jeans!

SHOP THE LOOK
Marissa Webb Off-the-Shoulder Top | Wide Leg Pants (similar) | Naturalizer Suede Sandals