June 19, 2019
My Favorites from Amazon Fashion
[ezcol_1half]
[/ezcol_1half] [ezcol_1half_end]
[/ezcol_1half_end]It's no surprise that Amazon is slowly taking over the world and now they are taking over the fashion industry! Amazon Fashion has been the go-to for so many amazing finds under $50 from bags to household essentials you name it! I'm always loving all the fun and easy pieces I find on Amazon – it's more situational fashion that won't break the bank! Does that make sense? With summer in full swing, I was in need of some pieces that can wear during those hot summer days as well as take with my on vacation! Today I'm sharing my favorites from amazon fashion that are under $50 from bathing suits, every day dresses and stunning summer tops!
SHOP THE POST
Embroidered Lace Top | Lace Cover-Up | Beach Two Set | One Piece Bathing Suit | Yellow Palm Leaf Print Dress

[ezcol_1half]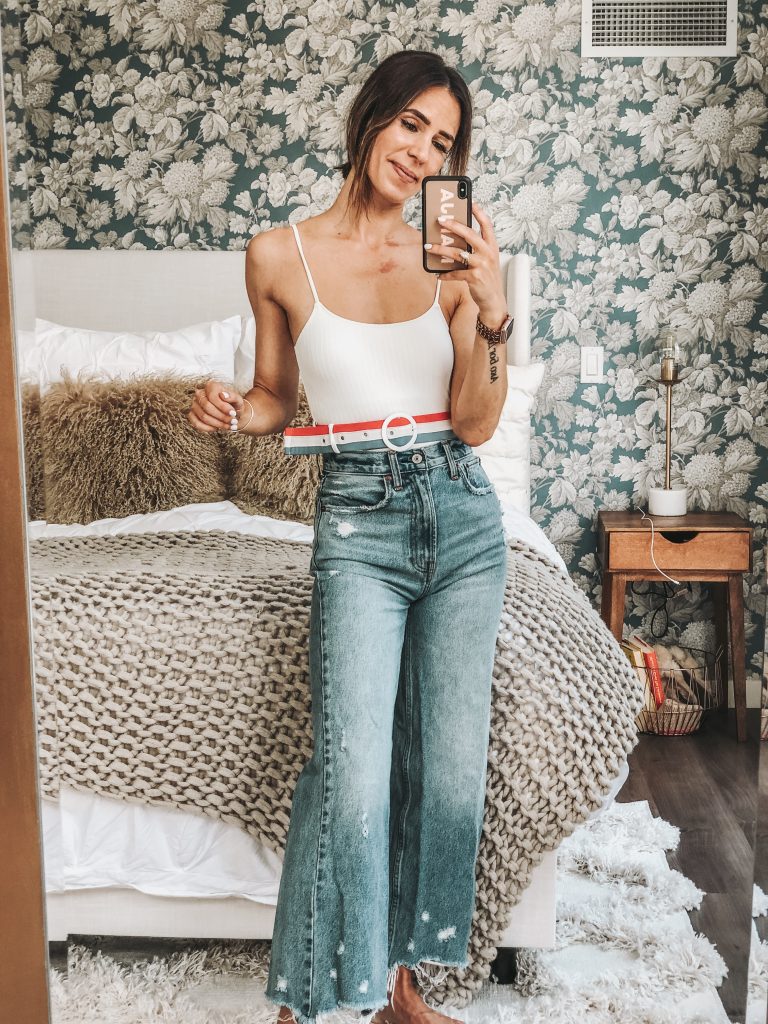 [/ezcol_1half] [ezcol_1half_end]
[/ezcol_1half_end]
THE $23 EMBROIDERED BLOUSE YOU NEED
Sometimes when I do an Amazon haul, some of the items don't even make it out of the bag because I can tell that the quality is bag. BUT this particular haul was extra good to me – these are my favorite finds from Amazon Fashion for the summer! So many amazing goodies that I kept them all and for good reason! This $23 embroidered blouse, that comes in four other colors is ABSOLUTELY STUNNING! I had a hunch that it would come through and it did! The lace around the neckline is beautiful making it easy to dress up and down. In this picture I styled the top with my new favorite jeans from Abercrombie (they are currently buy one, get one 50% off)!
GET BEACH READY
Next month I'm traveling to Cape Cod with my girlfriends and I needed some pieces to wear to the beach and around the house. This lace cover-up is perfection and can be styled with jeans and / or shorts too – it's also $18! Cape Cod is the quintessential American summer location so this white one-piece bathing suit is the perfection addition! This $26 bathing suit, and adorable patriotic belt, can also double as a bodysuit – which I also styled with my Abercrombie jeans!
SAY HELLO TO MARIGOLD
Marigold has become the color of the season and I'm not mad at it! Marigold is such a mature yellow – it's not overbearing and out there! How cute is this marigold Palm Leaf Printed dress? It's the perfect vacation dress when paired with an adorable beach bag and straw hat! This $24 marigold set caught my eye as well – it's an adorable beach set and love that the pieces can be worn together or separately! [ezcol_1half]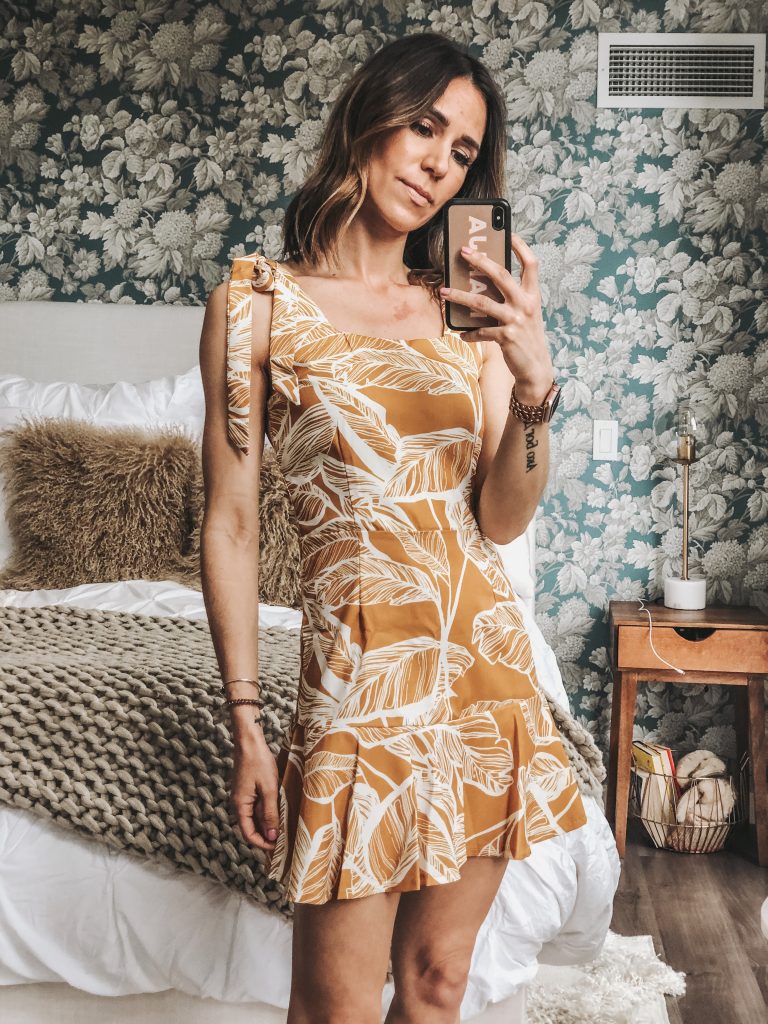 [/ezcol_1half] [ezcol_1half_end]
[/ezcol_1half_end]
MY FAVORITES FROM AMAZON FASHION 

SHOP THE POST
Embroidered Lace Top | Lace Cover-Up | Beach Two Set | One Piece Bathing Suit | Yellow Palm Leaf Print Dress |