March 8, 2019
My Favorite Amazon Spring Bags Under $50
In the wintertime, I tend not to accessorize at all – I'm so sick of wearing so many layers, that the last thing I want to do is carry something! However, in the spring time, I'm all about my accessories! The bags, the scarves, the sunglasses, the jewelry! It's that time of year when all your accessories have the opportunity to SHINE! With day light savings this weekend, I got super inspired to start my hunt for this seasons spring accessories! Today I'm sharing my Favorite Amazon Spring Bags  that you can style several different ways through the fall and they are all under $50!!
Below I'm sharing my favorite Amazon spring bags of the season and you WON'T want to miss out on them!
SHOP THE POST:

BAMBOO BAGS
Ok, so these bags are my personal favorite! Yes, they are a replica of the Cult Gaia bag, BUT that bag is $200+ and not in my budget. The below bags are all on Amazon and under $50! I currently own the bamboo version and have styled it here, here and here. This bag is perfect for a spring / summer favorite and truly can elevate your look in seconds! The shape and the colors are super unique making it yet again, the must-have style of the season!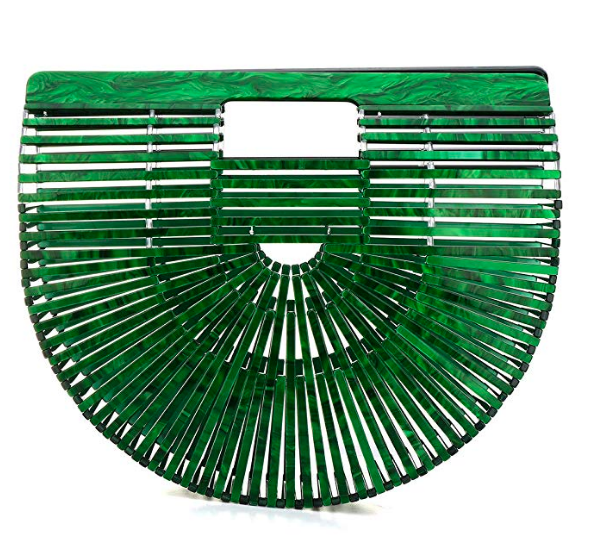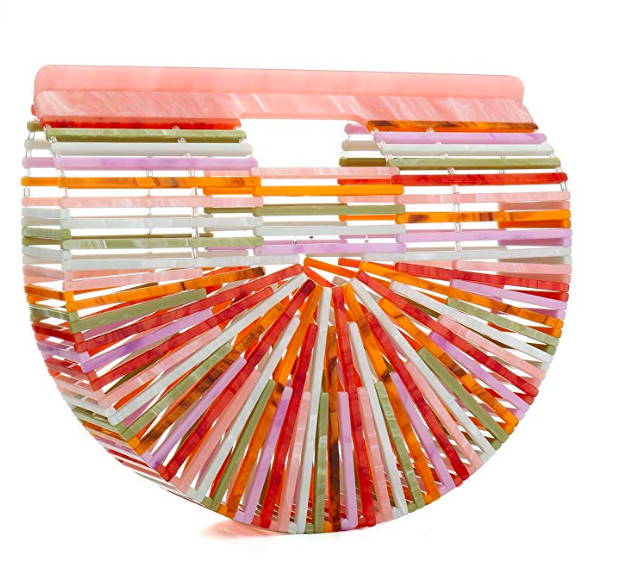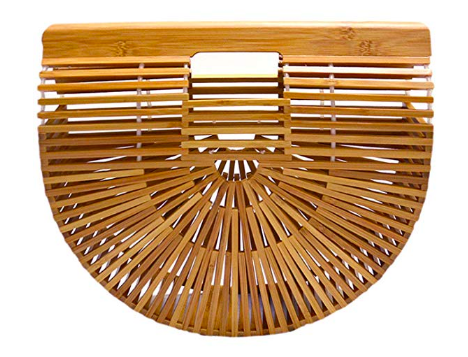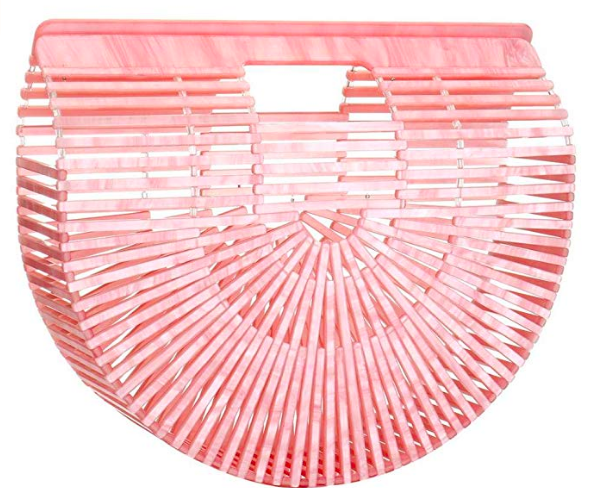 GREEN BAG | MULTI-COLOR BAG | BAMBOO BAG | PINK BAG
FUN TEXTURE BAGS
One of the big trends this season is textured bags – from mini beaded bags, to long fringe bags! Last season, it was all about the net bag – I work this net bag with nearly EVERYTHING last summer (also worn here)! Mini beaded bags was a huge trend in the 90's and we are seeing that style come back full steam! One of my favorite trends is the fringe bag – this version is another Cult Gaia replica, but the price point is much easier on the pocket book!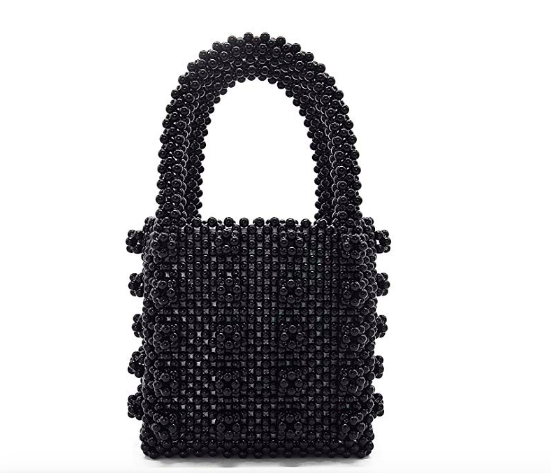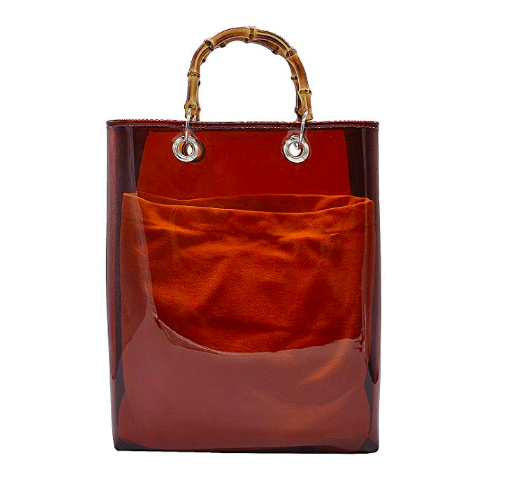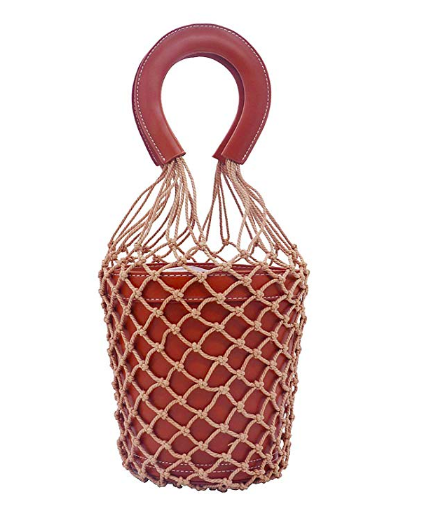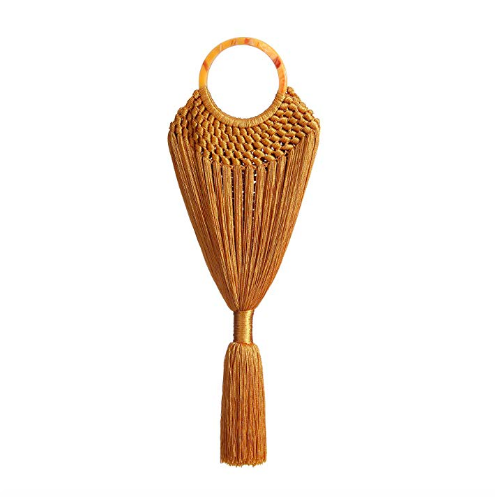 BEADED BAG | TRANSPARENT BAG | NET BAG | FRINGE BAG
WICKER BAGS
Wicker bags are one of the most relatable and classic bag that we see every season – it will never go out of style during the spring and summer months! You can style a wicker bag with a beautiful dress for a wedding (like here) or you can style it down with a denim skirt on a hot summer day (like here). I own three different wicker style bags and style them often on Sportsanista – see here, here and here. If you are someone who is a hesitant about the above mentioned trends, I'd start with a good wicker bag and work your way up the list!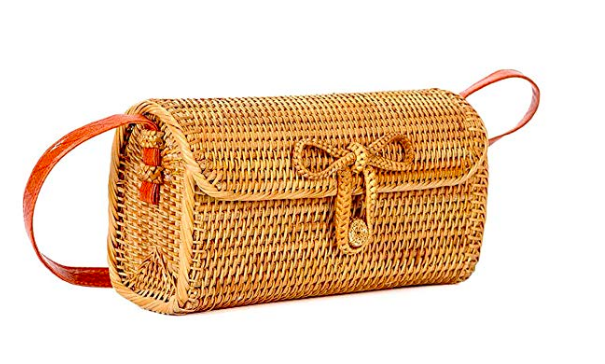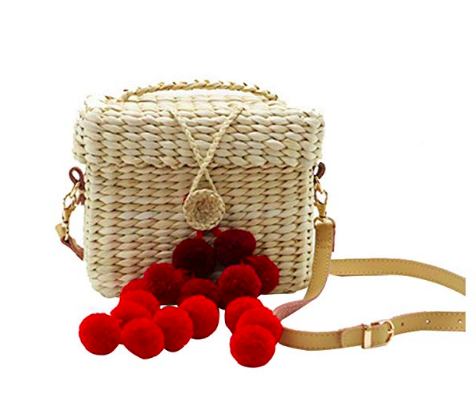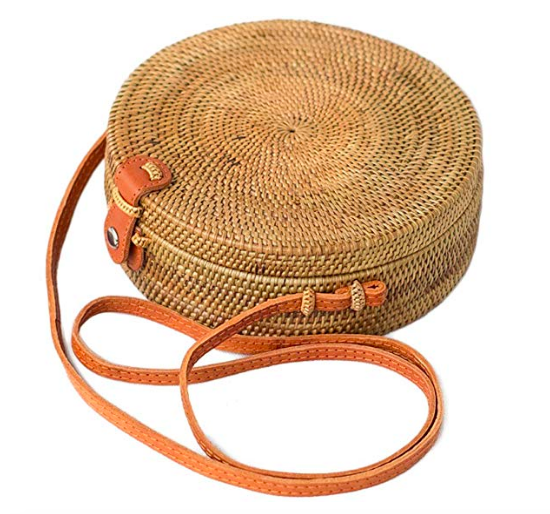 WICKER BAG WITH BOW | WICKER BAG WITH POMS | ROUND WICKER BAG
SHOP THE POST:

YOU MAY ALSO LIKE