February 18, 2019
How to Style a Neon Turtleneck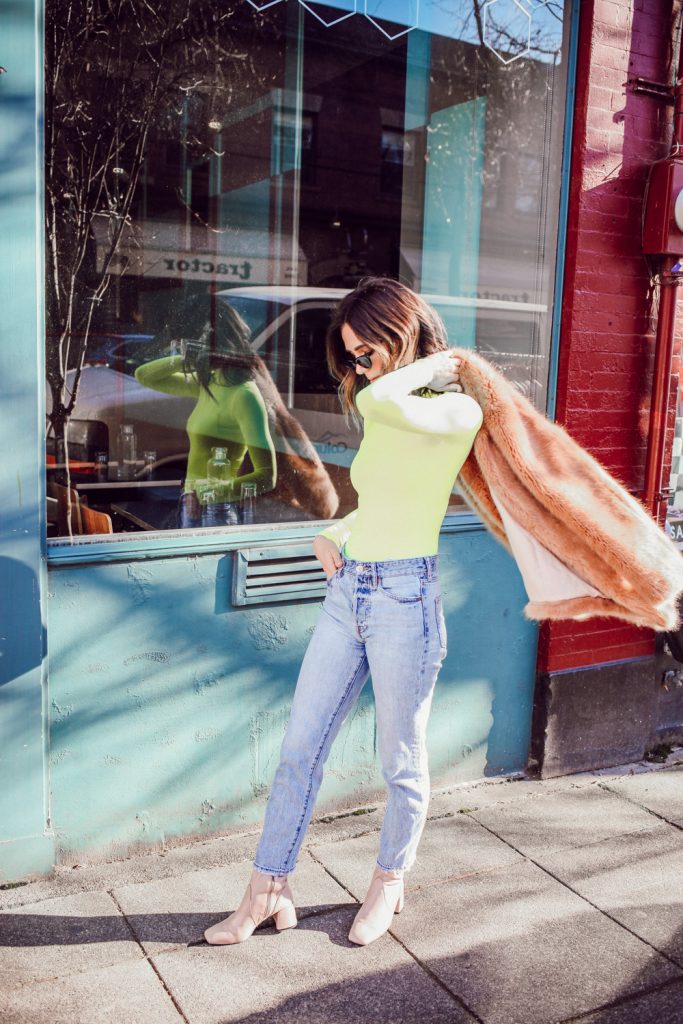 Happy Friday friends! Let the weekend festivities begin! I'm currently on a flight on my way to NEW YORK CITY! The energy that pumps through the streets of New York is like none other and I can't wait to soak it all in! I'll be arriving towards the tail-end of NYFW, but I'm hoping to visit some showrooms! Today I'm sharing one of my FAVORITE, and colorful, trends this winter with this neon turtleneck – it's a great way to make a statement this winter! This neon turtleneck is a low investment way of testing out the trend and adding some color to your winter wardrobe!
SHOP THE LOOK: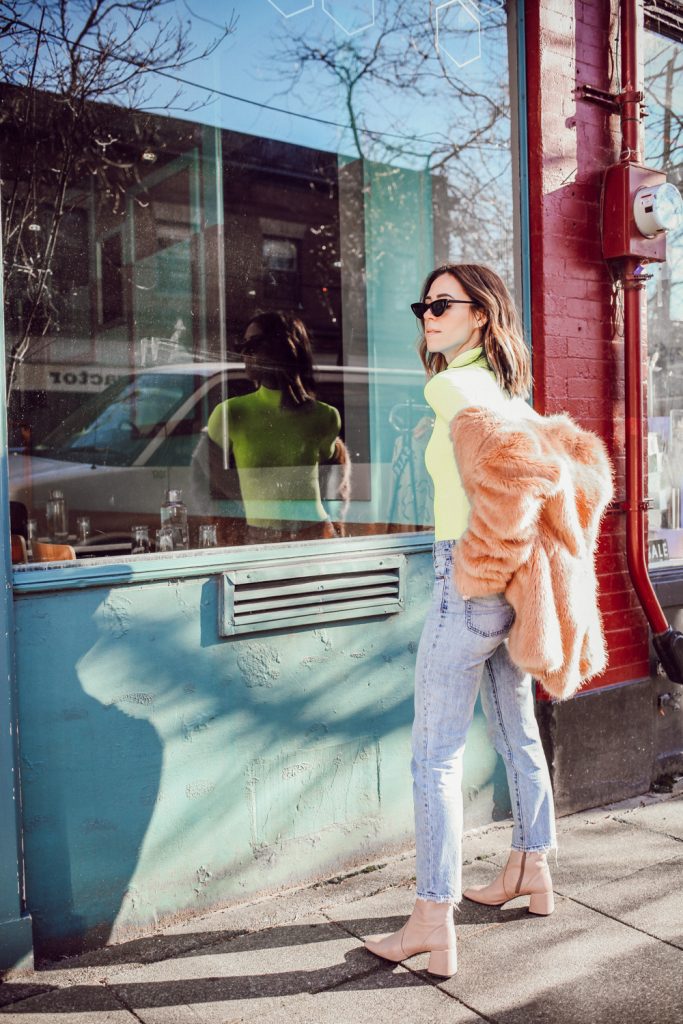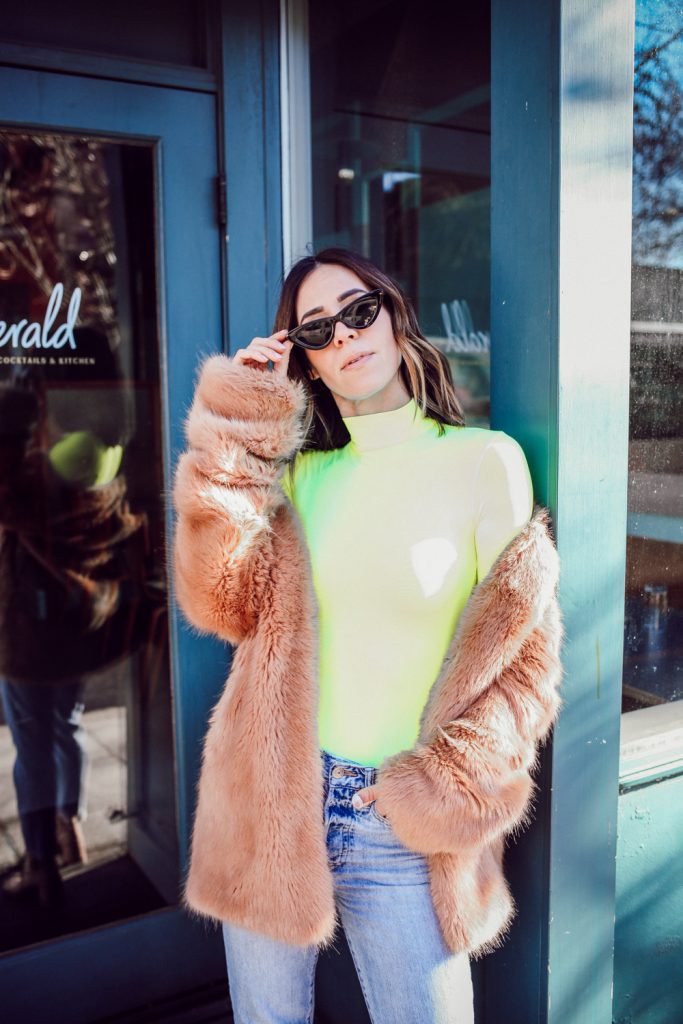 WHY I LOVE THIS LOOK:
I had been looking for the perfect Neon Turtleneck for some time and just couldn't find one that I could justify spending money on – Tibi was selling one for $200. No thanks. After some searching on ASOS and Shein, I found the perfect Neon Turtleneck and the perfect price point! Styled here with my favorite Highwaisted Denim, I wanted a neon turtleneck that I could style with every day pieces. I also needed a piece I could take with me on the slopes later this month! Mission accomplished!
Of course I had to style the look with this Faux Fur Coat – the one featured in this post is an oldie from Ann Taylor, but I found a super close second on Shopbop here. Since the coat and the turtleneck are loud pieces in both color and texture, I went with these Nude Booties from & Other Stories – they really are a great, versatile boot.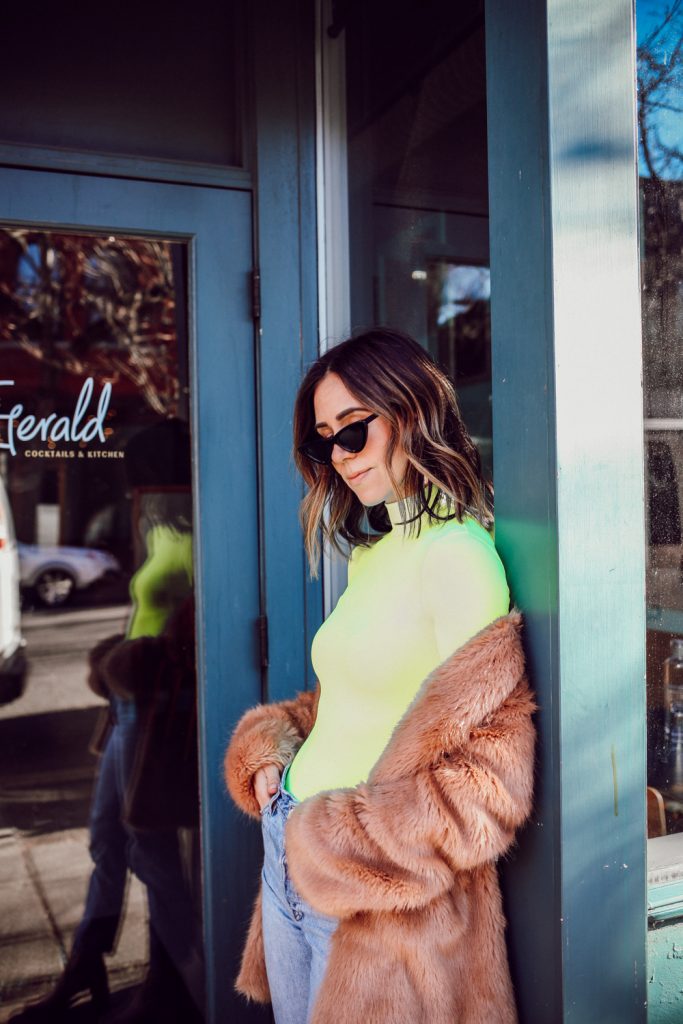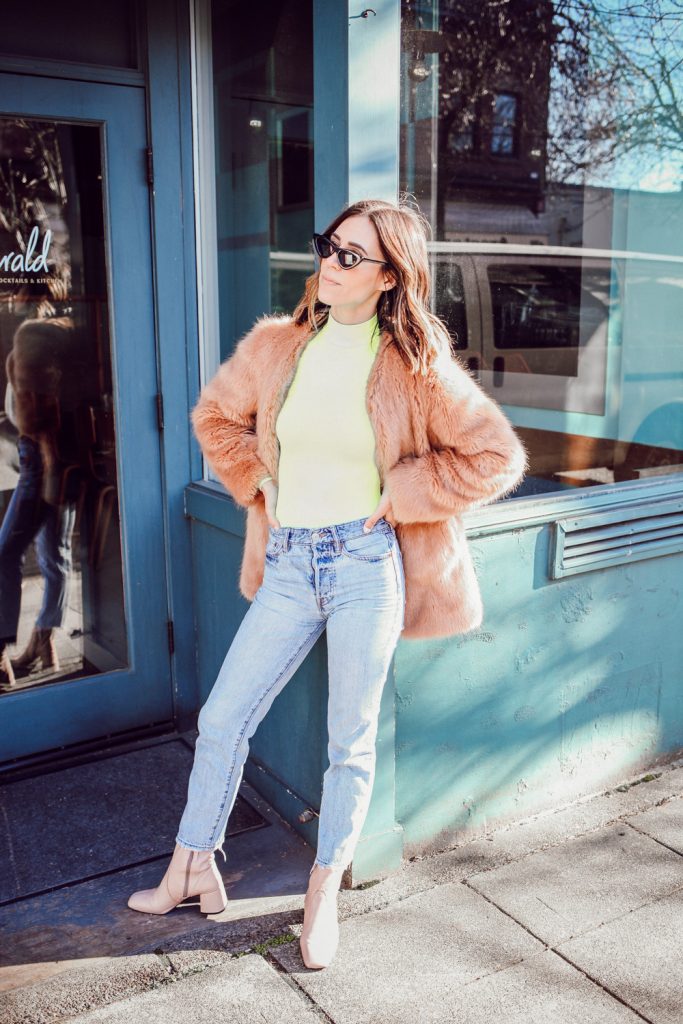 SHOP THE LOOK:
Neon Turtleneck | Highwaisted Denim | Faux Fur Coat | Nude Booties

YOU MAY ALSO LIKE