September 4, 2015
Gridiron Fashion: Week 1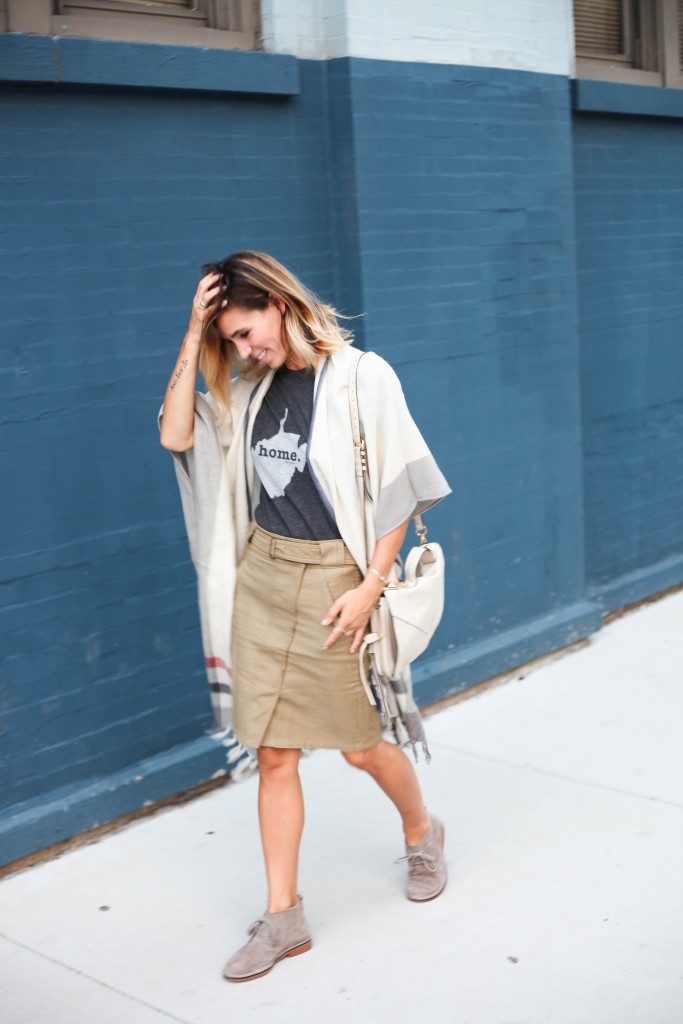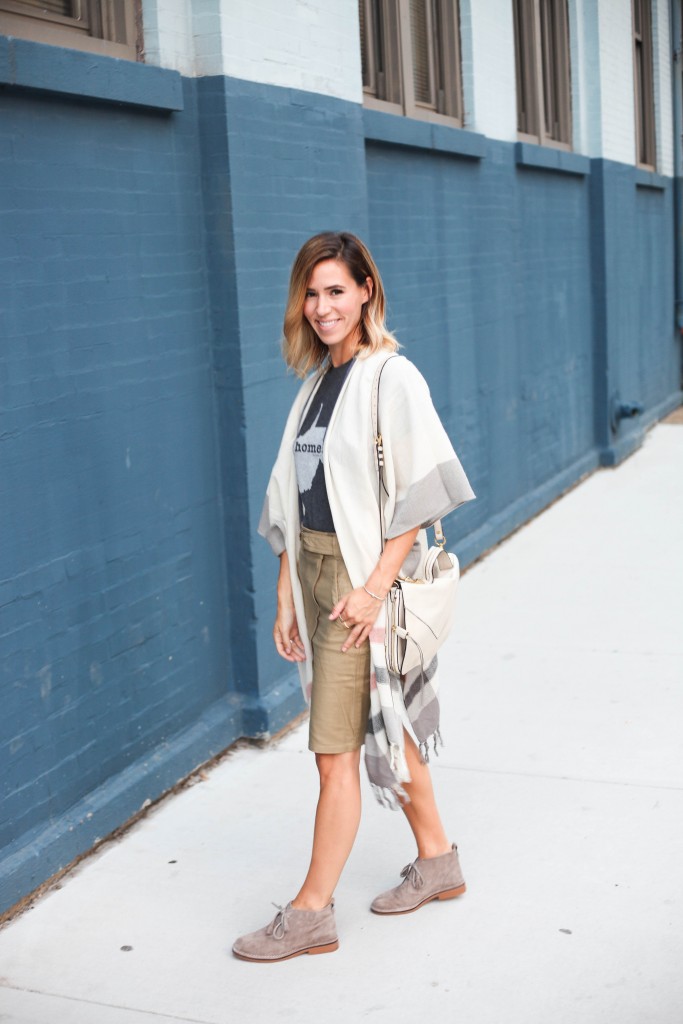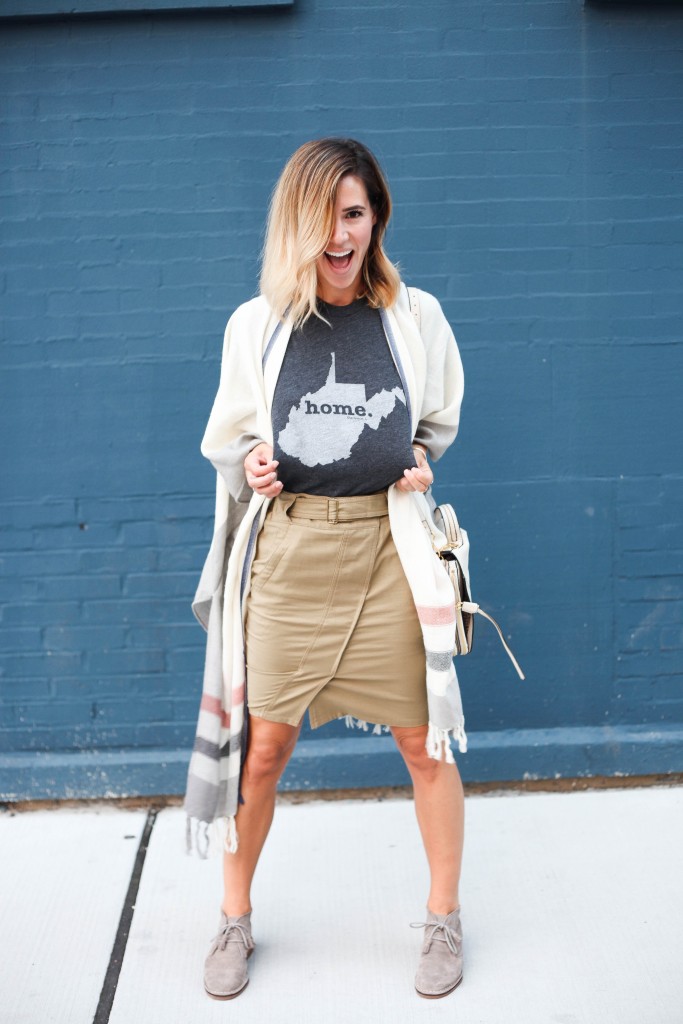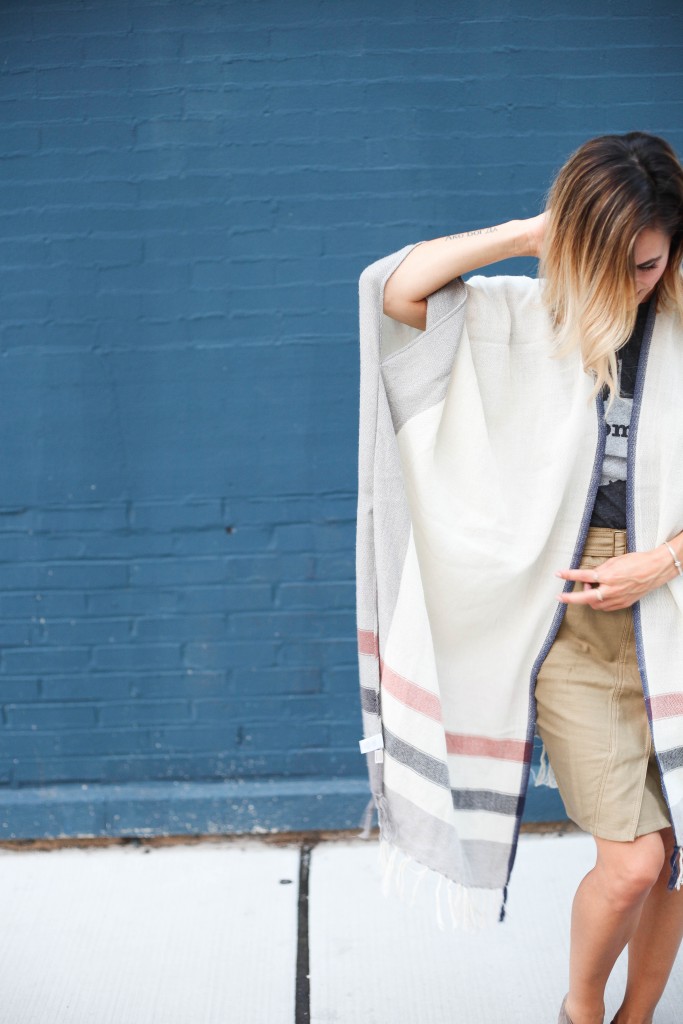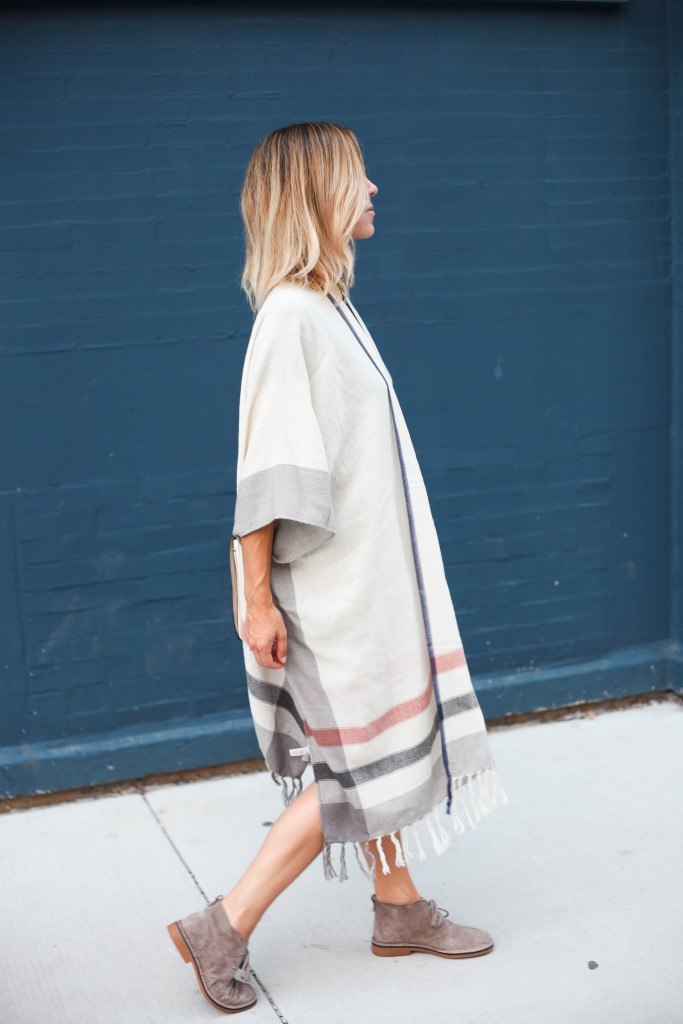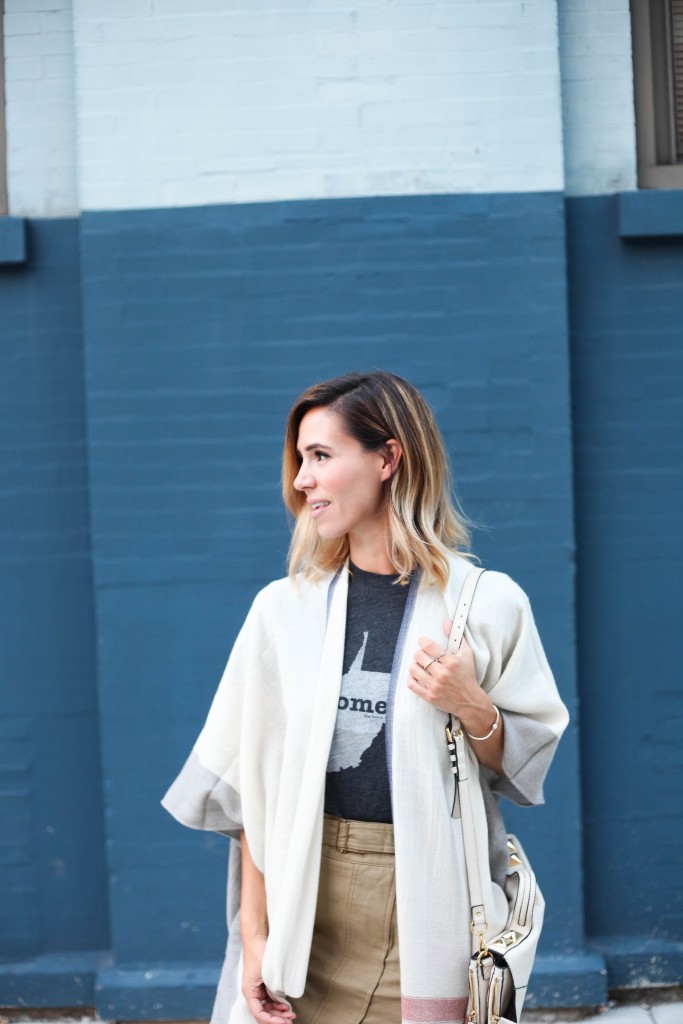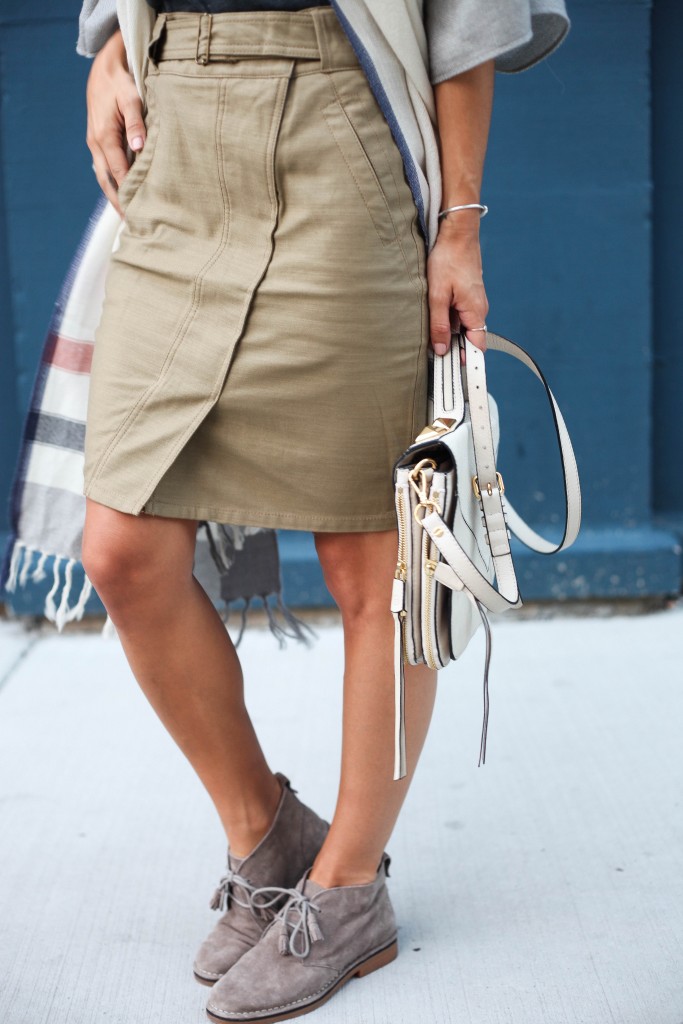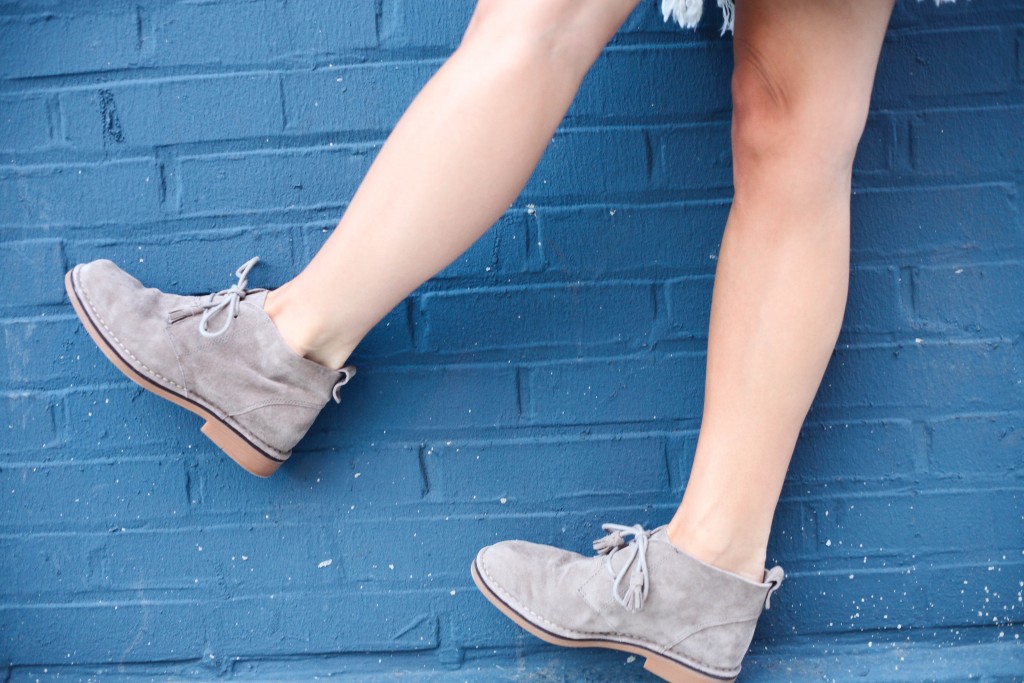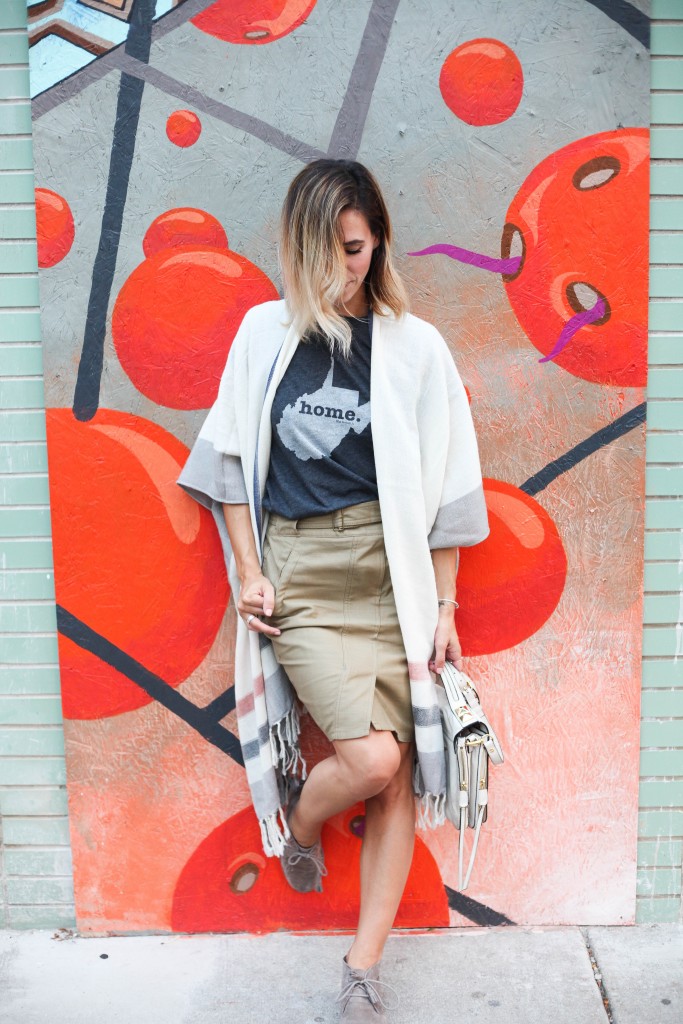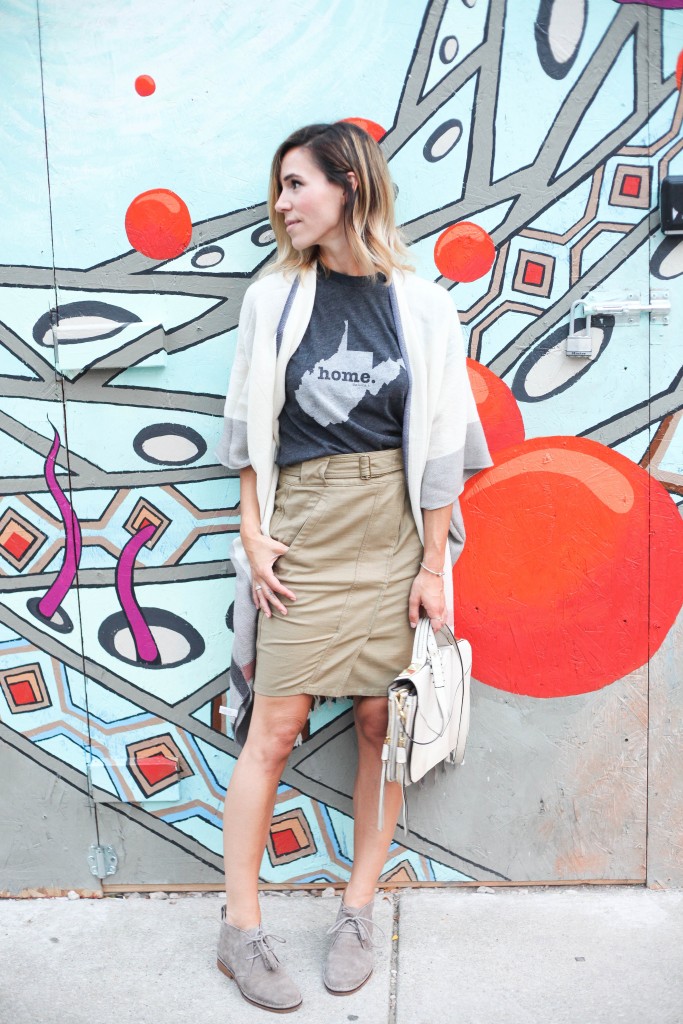 Hello Friday and hello game day!! It's finally that time of year again to wake up and smell the fresh cut grass – it's football season! Today we are dusting off the pages of our game day play book and starting the season fresh with a new game day look. "Put me in coach, I'm ready!"
I'm starting the game day season off with one of my favorite, non-traditional, game day tees from The Home T. It's a fun and unexpected way to cheer and support your team. If you haven't noticed, and if you are new to Sportsanista, I'm a West Virginia Mountaineer through and through. I spent two amazing years in Morgantown, West Virginia getting my Masters in Sports Management and it was one of the best decisions of my life! The friendship and camaraderie in West Virginia is unlike anything else – more importantly, everyone there bleeds blue. That being said, I never start a game day fashion season without West Virginia University.
While this tee is serving as my quarterback for this look, I layered it with some of my fall favorites, or the offensive linemen if you will. While it may not be poncho season, I'm certainly preparing for with this lightweight poncho from LOFT – on a side note, is it me or are the just killing it this Fall? Its neutral color palette gives it the versatility it needs for the fall season! For todays look, I paired it with this sateen skirt, also from LOFT – my next cupid moment with this poncho will be with a pair of distressed jeans 🙂
Now, let's talk about these shoes shall we? I mean I've been waiting to do so this entire post 🙂 Soon enough we all will be rotating our favorite sandals for our favorite boots and booties. While I love a good lace-up sandal, bootie season is by far my favorite. Now as a Chicagoan, I am terrified to wear suede anything at any time of the year – for some reason, whenever I choose to wear suede a big storm rolls in or I'm face to face with a city salt truck. City – 1, Mary's Suede Shoes – 0. Well these Cyra Catelyn booties from Hush Puppies are my quarterback sneak – just when you think it's going to do one thing, it does another. They are worry-free suedes shoes that are treated to resist dirt, water and scuffs – I mean I could go dancing in the rain! AND, this bootie comes in EIGHT different colors! Check them out here –

For more game day fashion inspiration, take a look back at some of my other game day looks here. Come back every Friday for some game day fashion inspiration from your favorite teams! Comment below if you want to see a particular team featured!
Shop the POST:
Top: Home T | Poncho: LOFT | Skirt: LOFT | Shoes: Hush Puppies c/o | Bag: Linea Pelle

YOU MAY ALSO LIKE