August 13, 2015
Wo(men)s Wear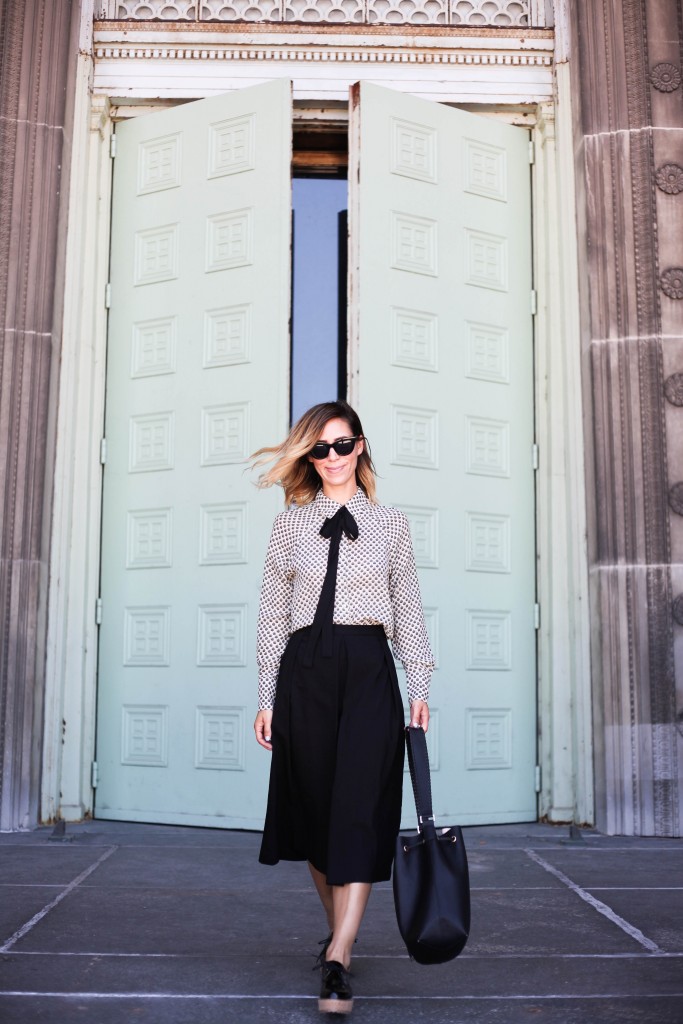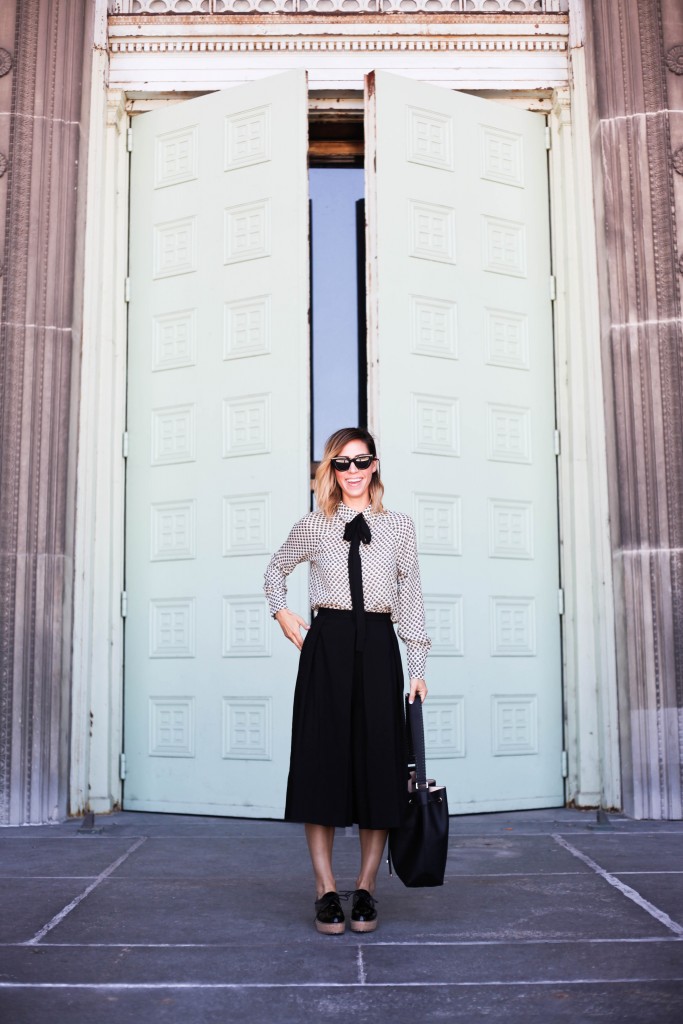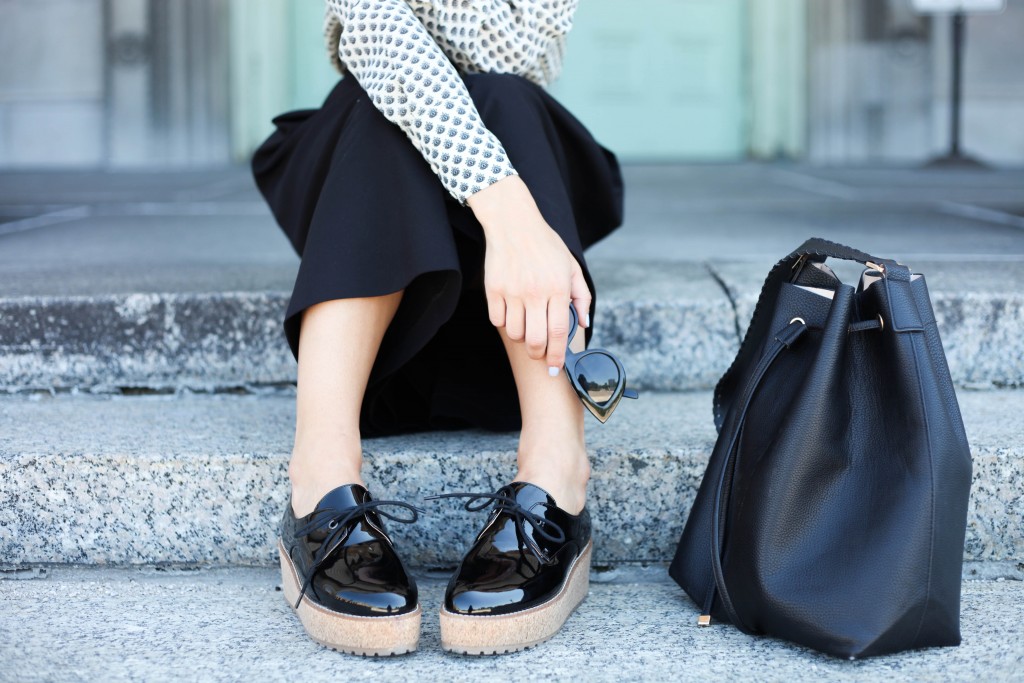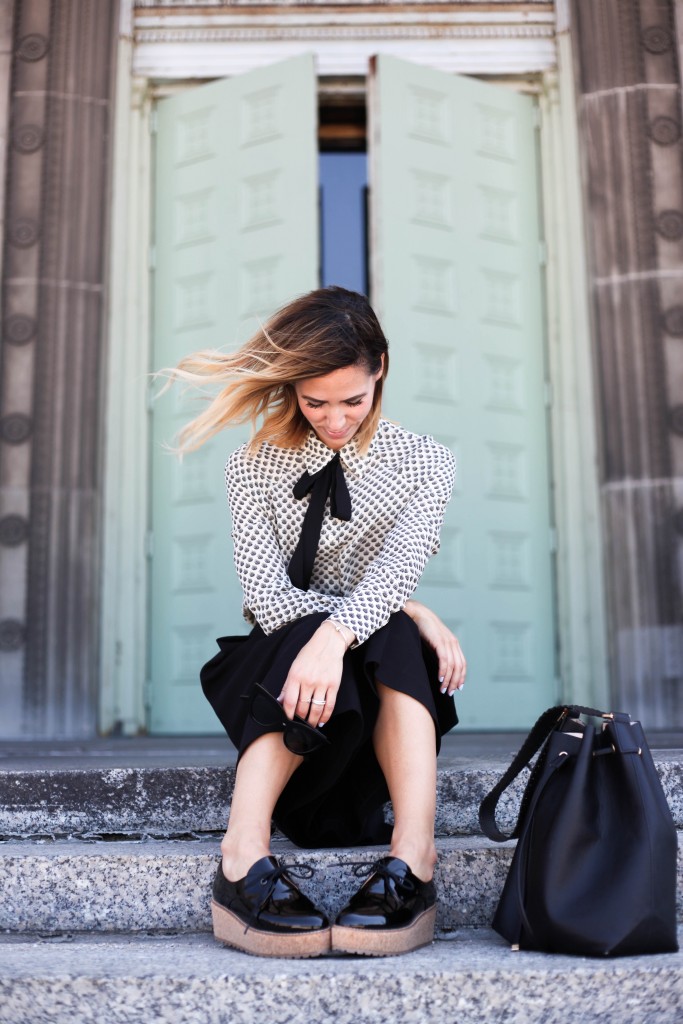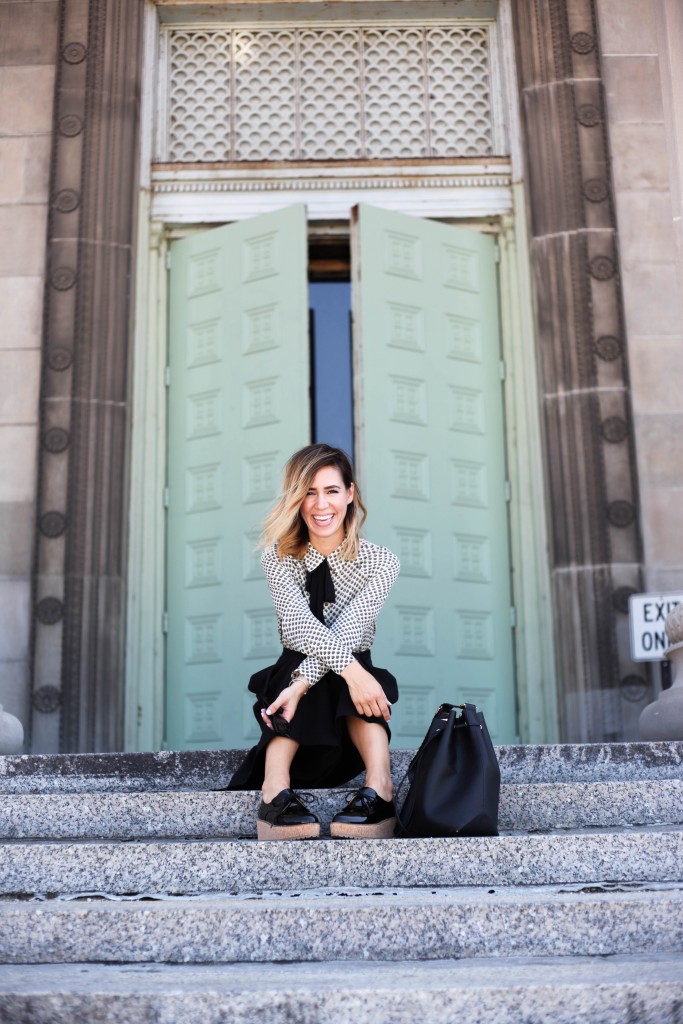 Top of the morning to ya! I'm talking to you all from the lovely, and sunny, UK – the land of black cabs, fish and chips and funny accents 🙂 Traveling for work is my favorite part of the job – I'll never take it for granted. I am however looking forward to heading home to the hot sun and to continue my summer love affair with Chicago 🙂
Lately I've really been drawn to menswear inspired pieces – they've got me all excited for fall fashion! Anyone else feel the same?! A large part of my fashion aesthetic lies with menswear inspired clothing with a touch of feminine. The key is to make sure they are tailored pieces so they hug your shape in the right places – give it the right amount of sophisticated posh with a pair of heels or statement necklace.
I found this tie neck button down blouse on a hot summer day at the Nordstrom Anniversary Sale and knew we would be fast friends – I knew that I'd find a good use for it! Later I found these platform oxfords and thought they'd pair up perfectly with this blouse – hopefully I was right! I love challenging myself with new styles each season – we are all guilty of dressing in our comfort zone, but be a little daring and try stepping out of the comfort zone with something new!
AND if you haven't checked out the Redbook news, be sure to head over here and read more 🙂
 Have a beautiful day!
YOU MAY ALSO LIKE