September 18, 2015
Gridiron Eats: BBQ – Ranch Popcorn
Hello Friday! I thought I'd never see you again! After being in Boston, running off to New York, I couldn't be happier to see the weekend. My plans? SLEEP!! How about you?
Today I'm picking up my Gridiron Eats series and I couldn't more excited. Why? Because now that I've shot the food, I can eat it! I was getting a little worried that I would't have enough to shoot because I kept snacking on it! I'm a grazer, what can I say, which is why I selected this recipe for this weeks feature. During football games, and in life in general, I find myself constantly grazing and my go-to snack is always popcorn. I love cooking my own popcorn over the stove top – it makes me feel more comfortable about what I'm eating.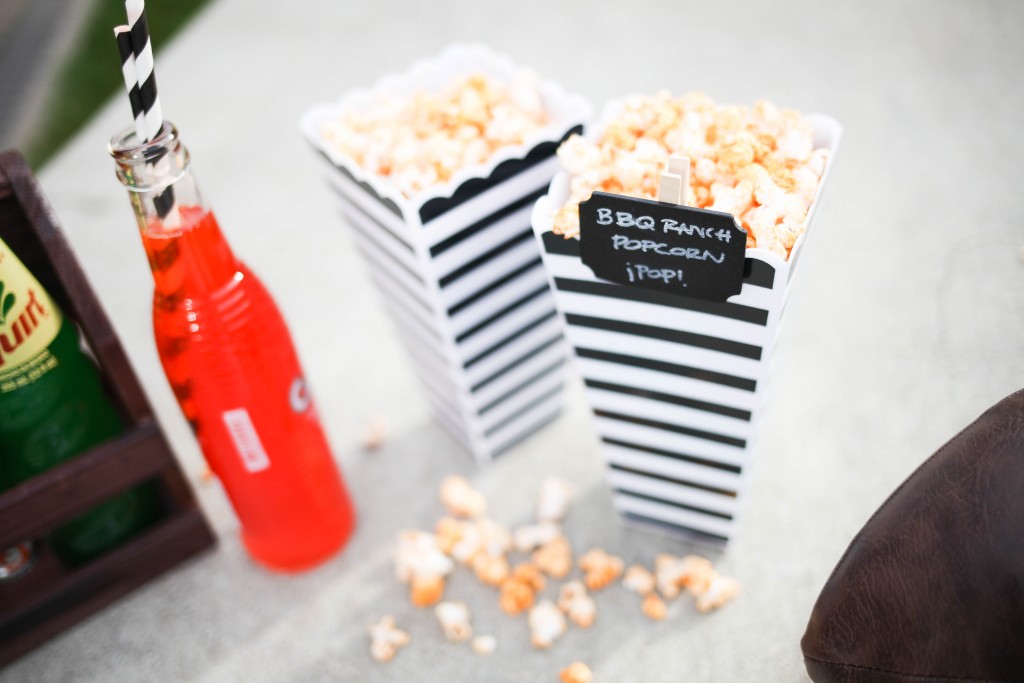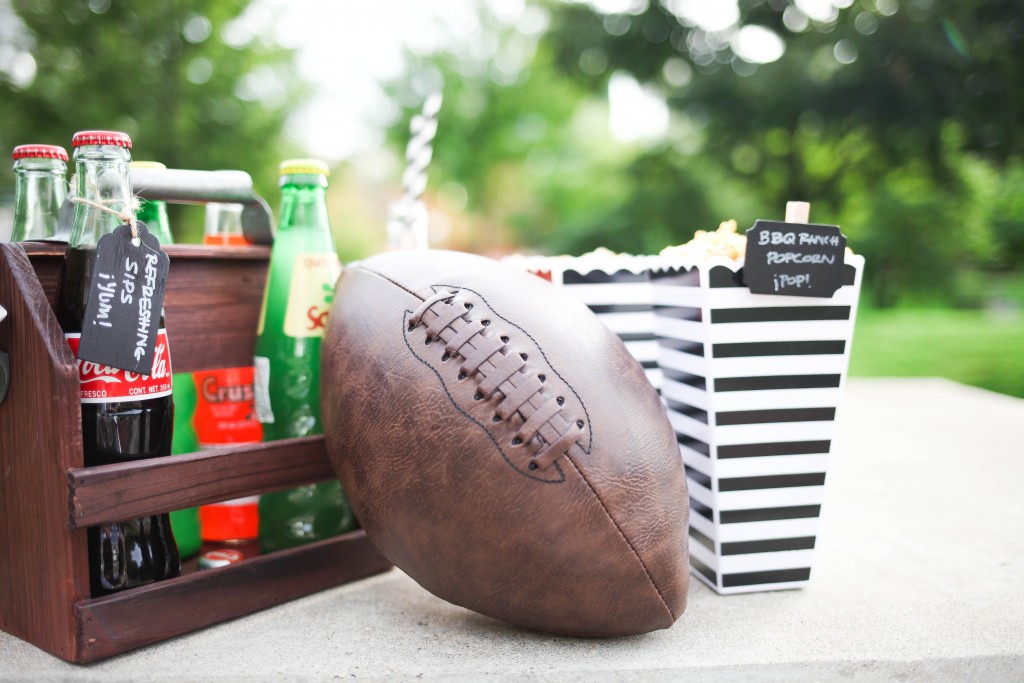 So we season our food, why not season our popcorn. Today I've done just that with the perfect mixture. Check out the recipe below to see how you can replicate this easy snack! Game On!!
Ingredients:
1 envelope Ranch Dressing Mix
2 Teaspoons of Smoked Paprika
1 Teaspoon of Light Brown Sugar
Microwaveable Popcorn / Stove-top Popcorn
Directions:
Stir the Ranch Dressing Mix, Smoked Paprika and Brown Sugar together in a small bowl. Set aside.
Microwave or cook your popcorn. I prefer to make my own over the stove-top – I'll feel better about what I'm eating.
Pour the popcorn into a larger bowl, take the mix and pour it over the popcorn immediately.
Toss the mix over the popcorn to coat.
Enjoy!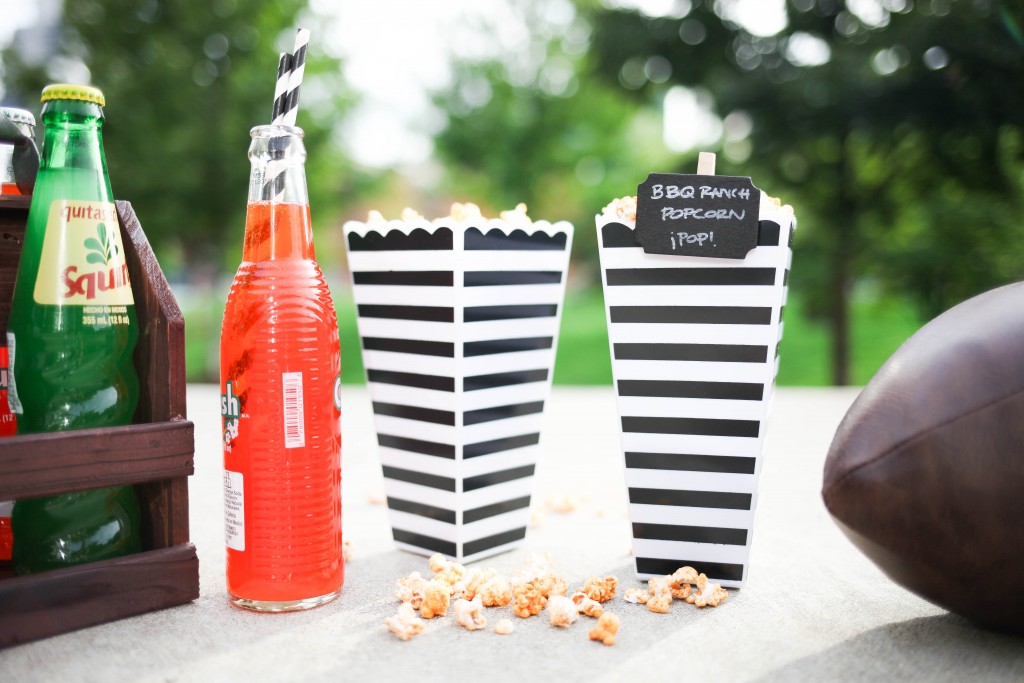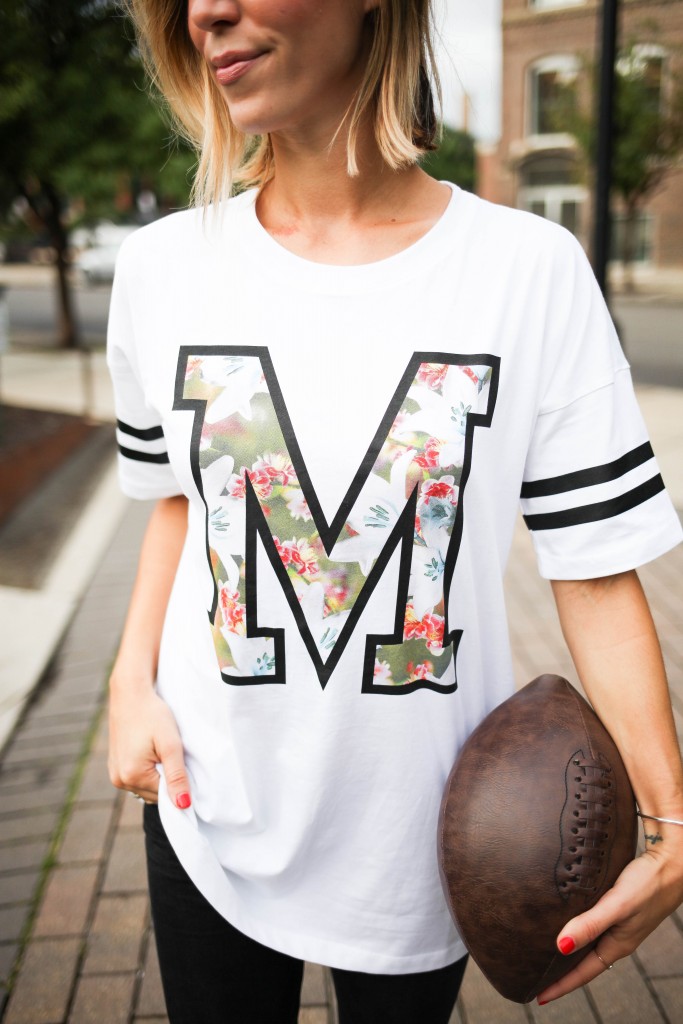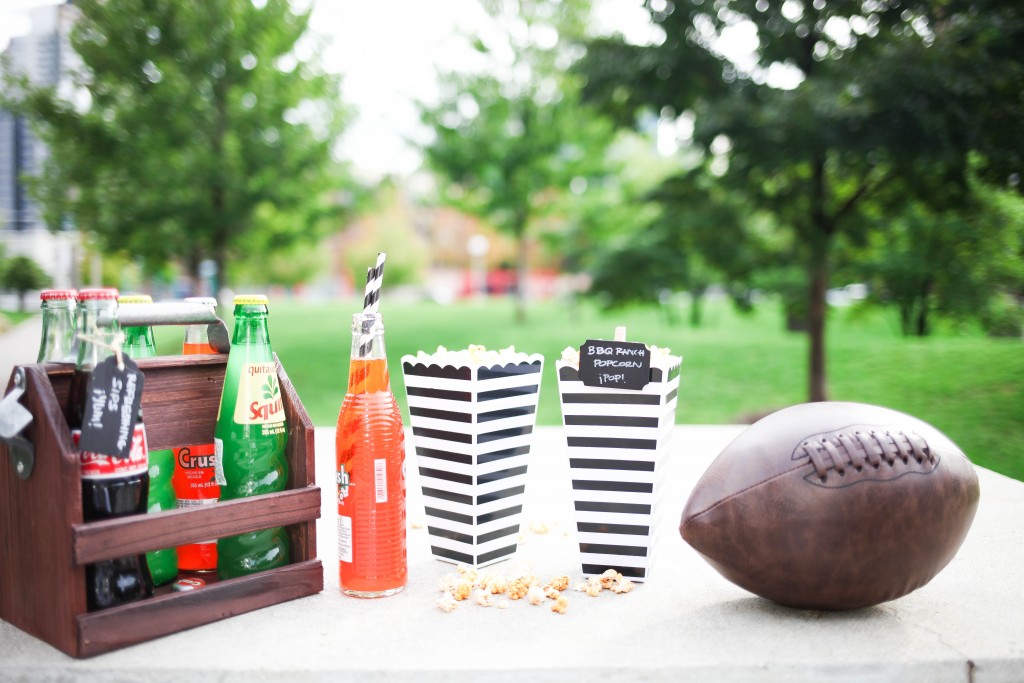 To see my other Gridiron Eats recipes visit here and here.
Shop the POST:
Beverage Holder: Marshalls c/o | Football: Marshalls c/o | Straws: Target | Popcorn Holder: Target | Name Tags: Target | Tee: Nike

YOU MAY ALSO LIKE