September 3, 2015
Gridiron Eats: Chili Bites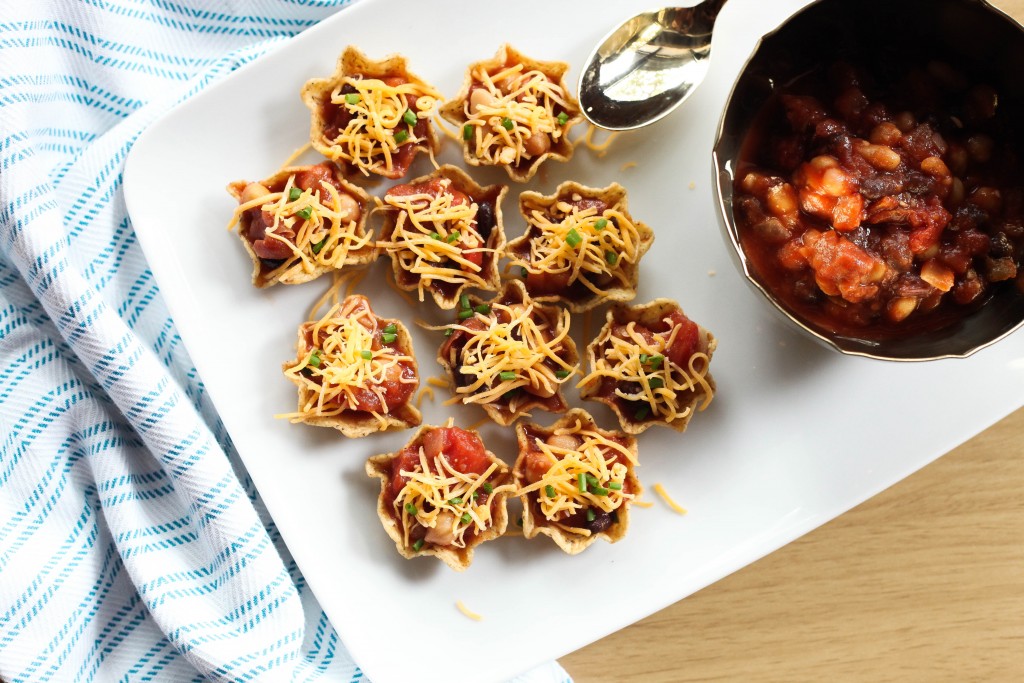 Today officially marks the first day of college football! Woooooooo! College football is back baby and all is right in the world! My fingers are crossed hard for my boys, West Virginia University, and Coach Dana, for a number of reasons. This is a very special Thursday indeed, as it also marks the kick-off of my food series, Gridiron Eats. Each Thursday I'll be be sharing some of my favorite tailgate recipes to help amp up your tailgate game! If you have something you want to see on Thursday's Gridiron Eats, let me know!
We all know the second important piece to a successful game-day is the food! Am I right or am I right? Whether you are hosting a tailgate, attending a tailgate or just watching the game from the comfort of your own couch, tailgate food and football is a better pairing than Pinot and brie. If you thought making cereal was easy, you'll never look back after you make these chili bites! Who wants the fuss when tailgating? The most difficult thing at a tailgate should be playing corn hole – for real, I suck at that game!
Today's chili bite recipe is a three step assembling process and a whole lot of eating. Hit up the grocery store for four simple elements – you can cook the chili if you must, but store bought (especially from Whole Foods) can do the trick! I went with Tostitos scoops – they are the best edible vessel in the game. Simply add the chili to the chip and top it with sour cream, chives, shredded cheese – whatever your little heart desires. Everyone loves creative ways in eating old things so why not give the people what they want 🙂
Happy tailgating and Let's Go Mountaineers!
Ingredients:
Tostitos Multigrain Scoops
Chili (do yourself a favor and go with the store bought version – Whole Foods makes a great one!)
Shredded Cheese
Chives
Directions:
(you are gonna love this)
Assemble and you are done! Was that not the easiest thing you made?
YOU MAY ALSO LIKE