September 10, 2015
Gridiron Eats: Buffalo Chicken Dip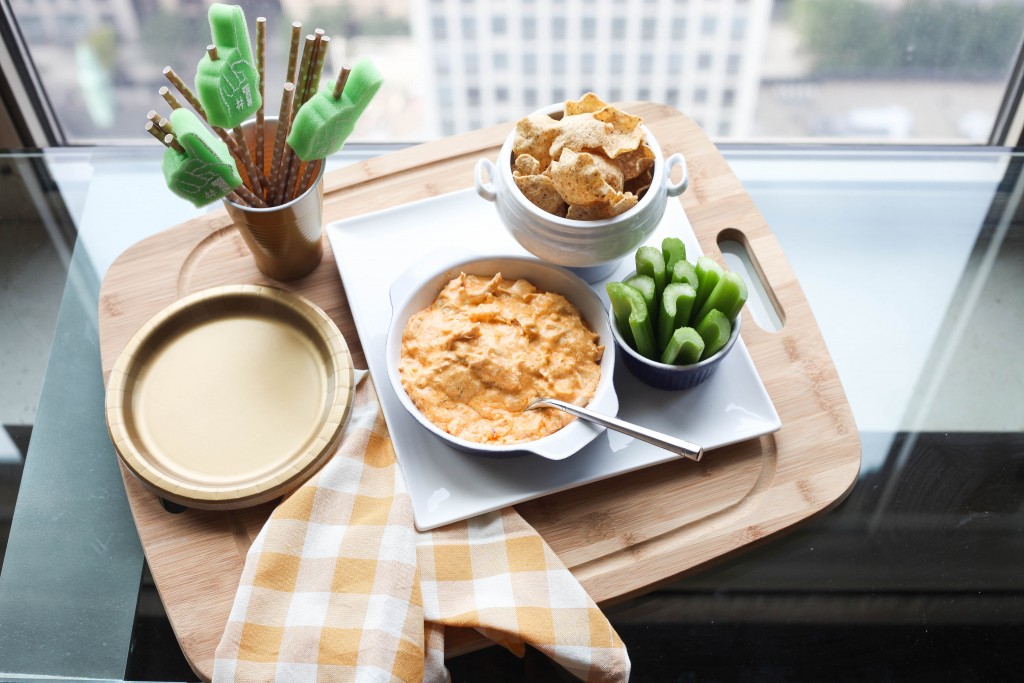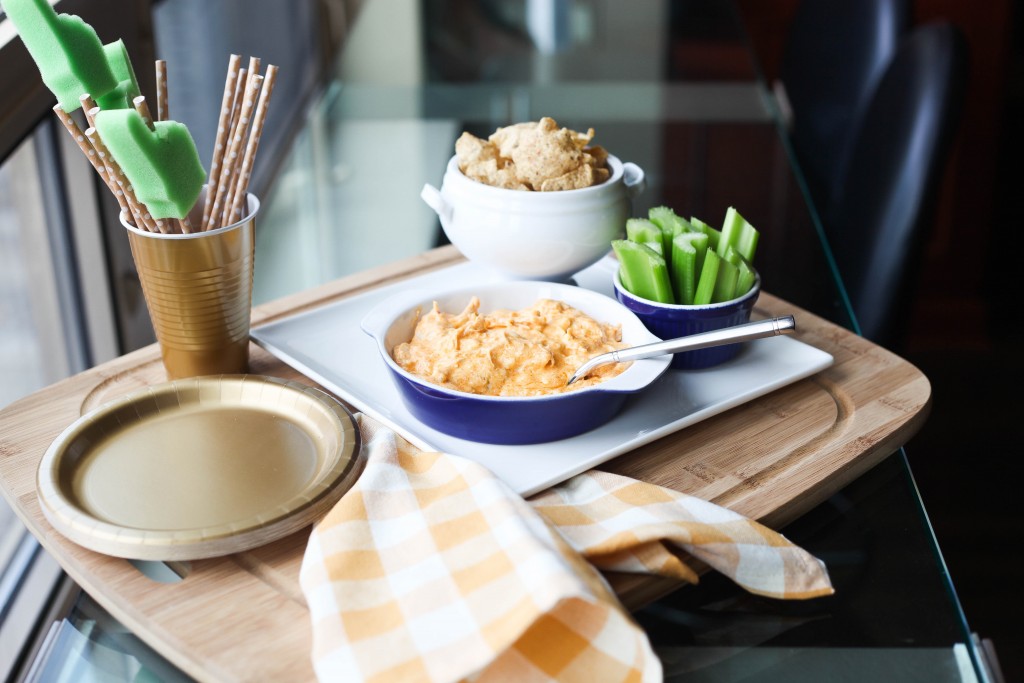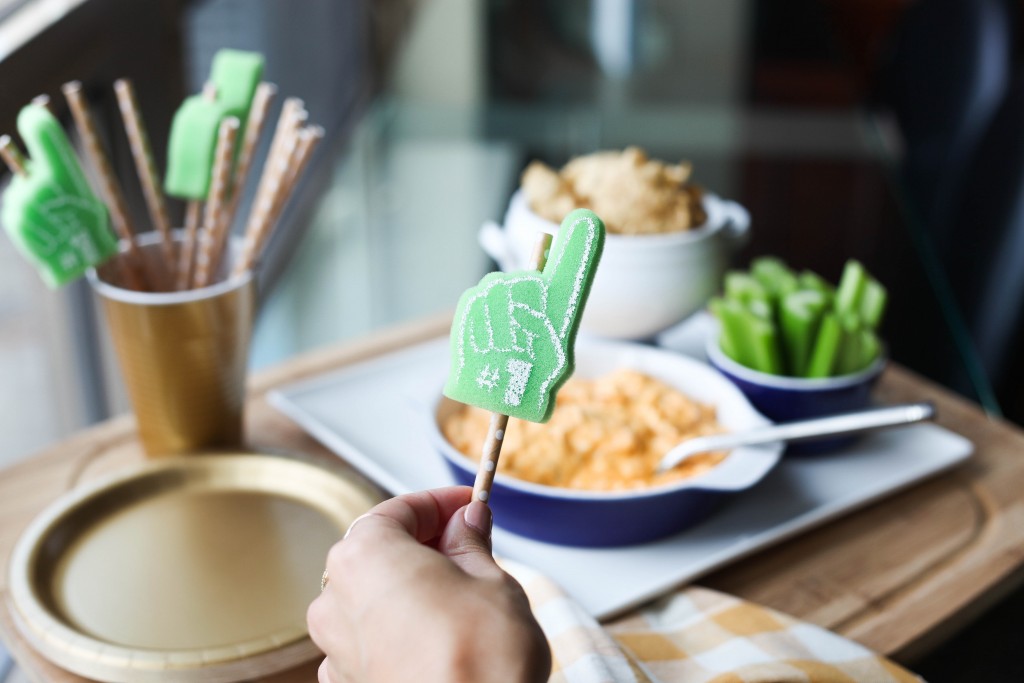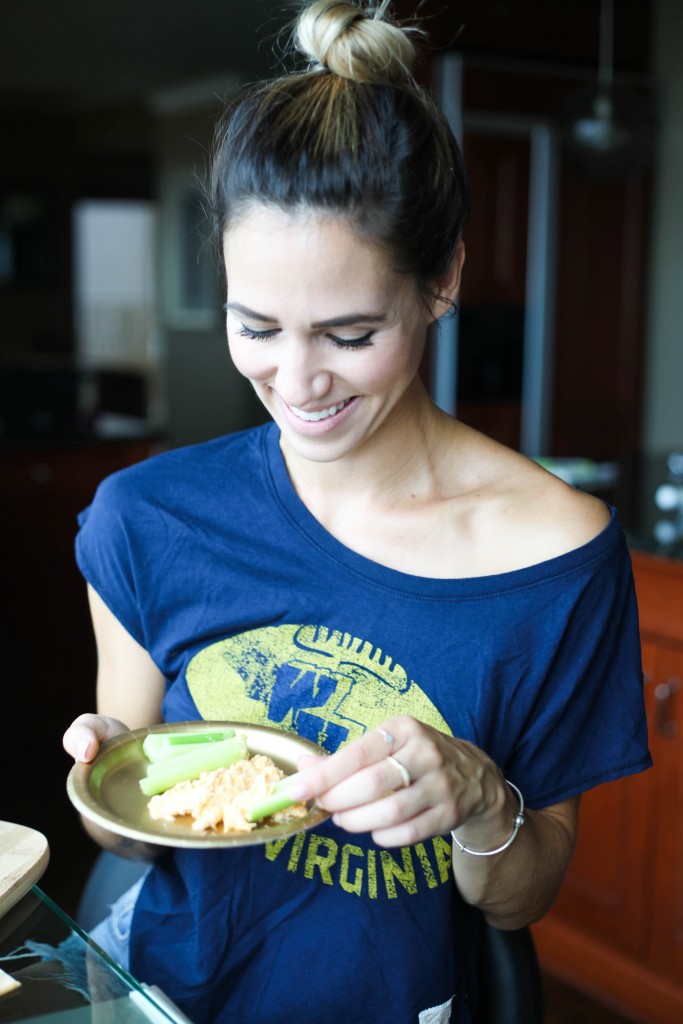 Gridiron Eats continues today with my favorite tailgate menu item of all time!! Week two features this amazing buffalo chicken dip recipe a la my BFF Scotty – thanks to Scotty who allowed me to hack this holy grail of a recipe and share it with you all. Every time I would visit him in West Virginia, this dish was waiting for me to devour it! To avoid a super carb load, I enjoy it with some nice crisp celery for an extra crunch! Check out the full recipe below!
Check out last weeks Gridiron Eats here.
Ingredients:
1 lb boneless / skinless chicken breast
1/2 cup finely chopped celery
1 8oz. package of cream cheese – softened at room temperature
1/2 cup Franks Red Hot Sauce
1/2 cup Blue Cheese Dressing
1/4 cup Ranch Dressing
1 package of shredded cheese (use pepper jack to add some more heat to the dish)
Directions:
Preheat oven to 350 degrees
Boil chicken breast (20 – 25 minutes) and shred like you would pulled pork.
Combine half of the shredded cheese, all liquids and celery in a bowl and mix.
Add chicken and fold into mixture gently.
Add mixture to a 9 x 13 baking dish.
Top mixture with remaining shredded cheese.
Cover with foil and bake for 20 – 25 mins or when you see cheese and mixture is bubbling.
Then enjoy!!!
Anything you'd like to see featured on Gridiron Eats? Comment below and I'll feature it!