December 5, 2018
Styling Combat Boots for Christmas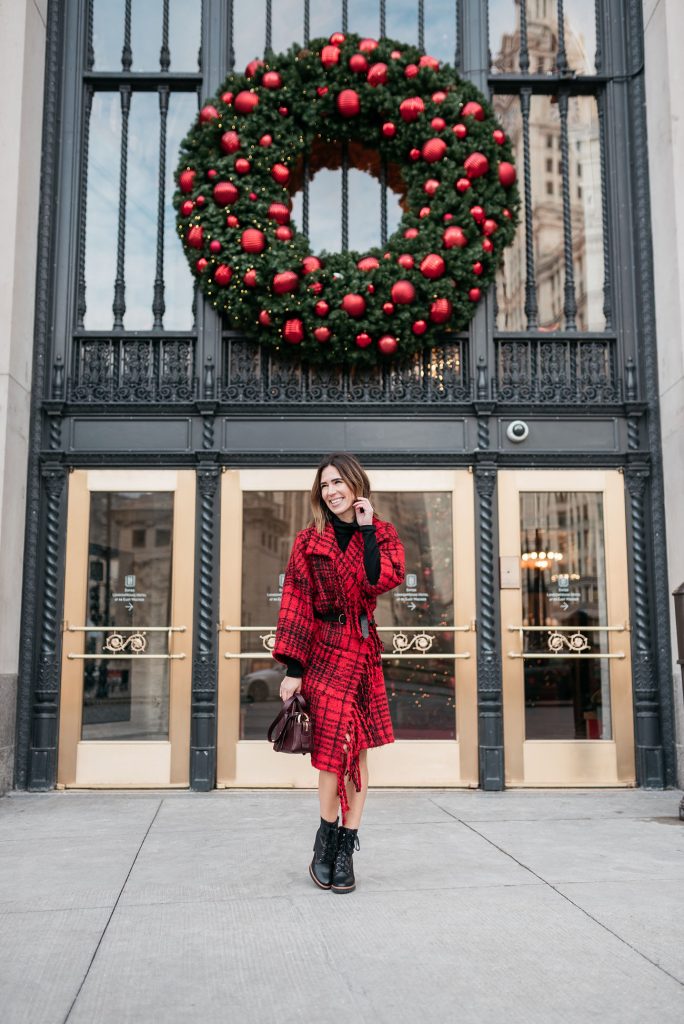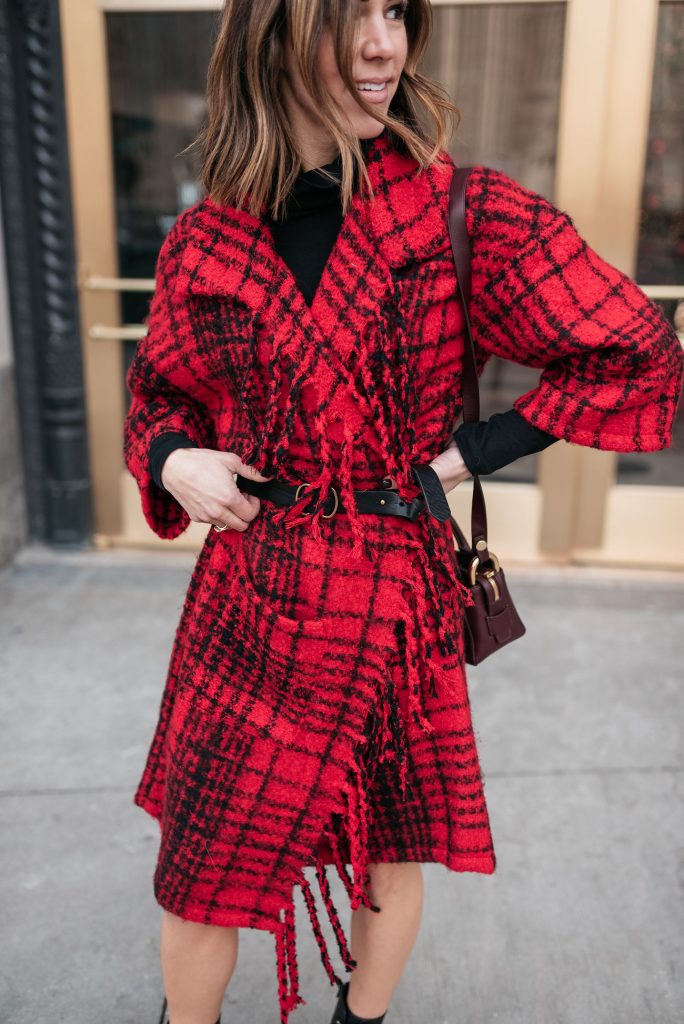 The Holiday cheer continues this week on Sportsanista with this adorable Treasure and Bond cardigan styled as a dress! I'm all in when it comes to versatile pieces – I picked this one up from Nordstrom recently to style a few different ways over the holiday season! Combat boots made a MAJOR comeback this season and I am all for it – today i'm sharing how styling combat boots for Christmas can give your holiday look the edge it needs!
Earlier this week I sharing my FULL holiday gift guide this season – click here to read the post and see the full guide! If you don't like gift guides, check out my holiday shopping page here and bounce between different gift ideas – click here to view the page!
Shop the LOOK: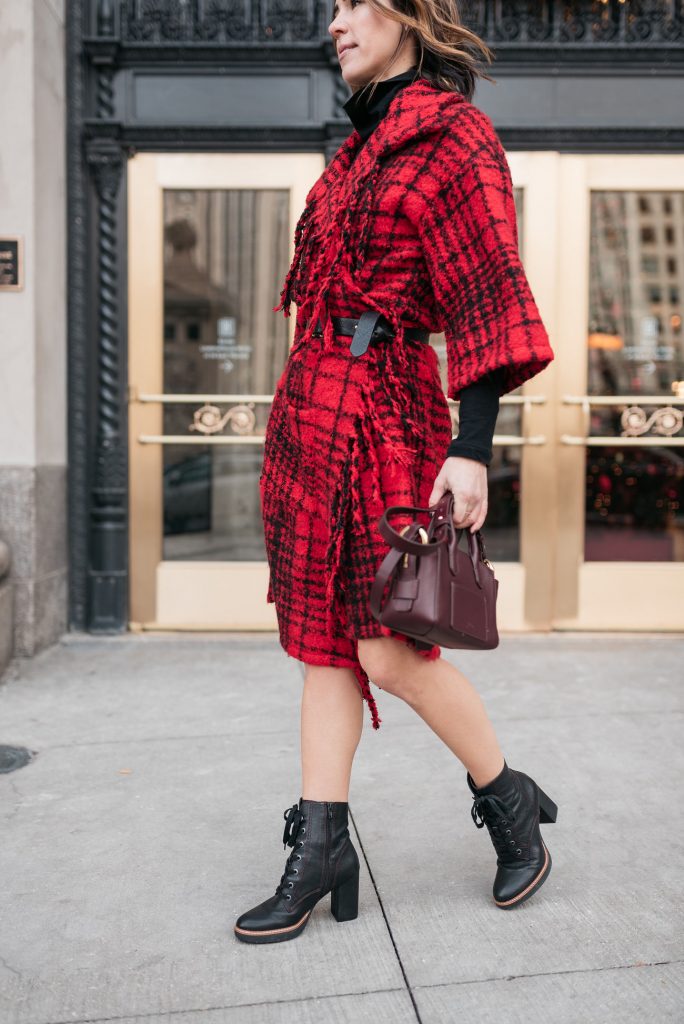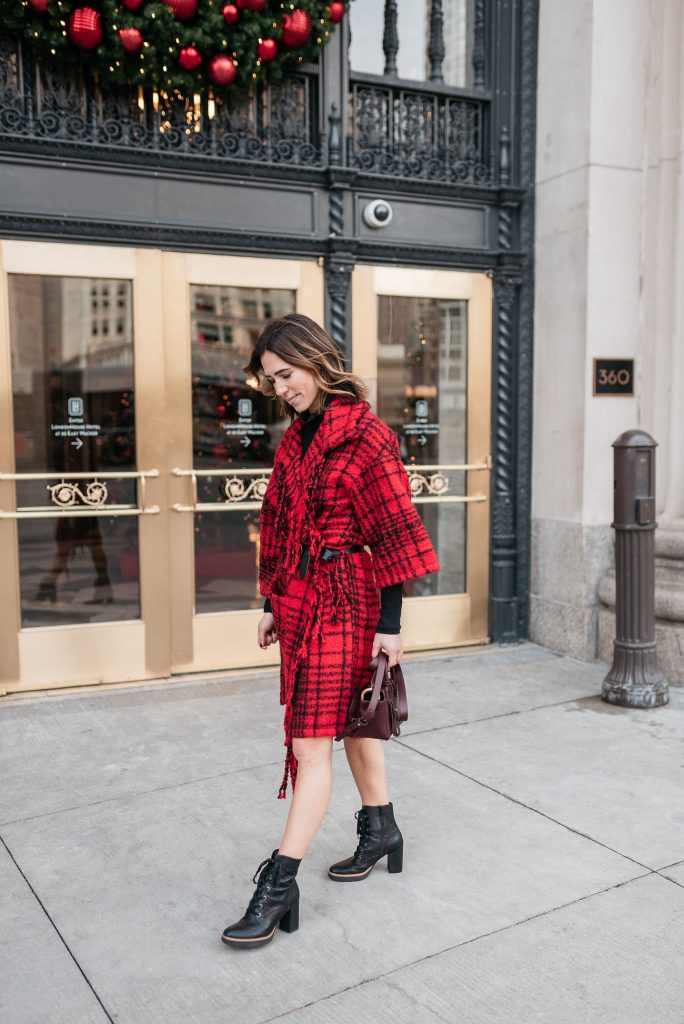 WHY I LOVE THIS LOOK:
Treasure and Bond Cardigan // Does it get anymore holiday than this Treasure and Bond cardigan?!? Yes – it is a cardigan, but felt inspired to style it as a dress with this belt! If you don't want to experience a wardrobe malfunction in public, I'd recommend styling it with a slip dress underneath, but it's super easy to layer and is extra cozy!!! If you are looking for a versatile piece this holiday season, this is FOR SURE it! Style it with denim and shirt or like I did in this post!
Basic Turtleneck // Turtlenecks are EVERYTHING during the winter months – I really love layering them with just about everything! They tug on my 90's heart strings and I love it! Everlane makes a super soft and chic version that is $35!
Naturalizer Combat Boots // Combat boots were / are one of the hottest trends this season and will continue to be a fashion staple through the winter! I recently purchased these at Nordstrom on MAJOR sale – I've been in the market for a pair of white combat boots! I wore them all weekend and styled them with just about everything! This pair of Naturalizer is the perfect way to transition in to the trend – Naturalizer's are SUPER comfortable with extra support in the sole!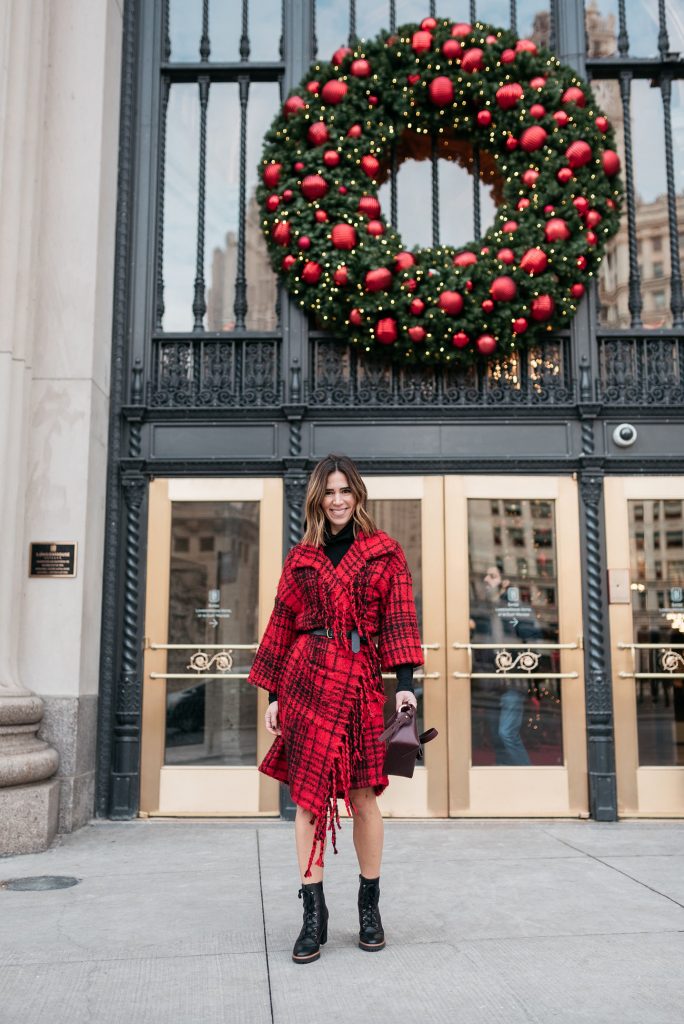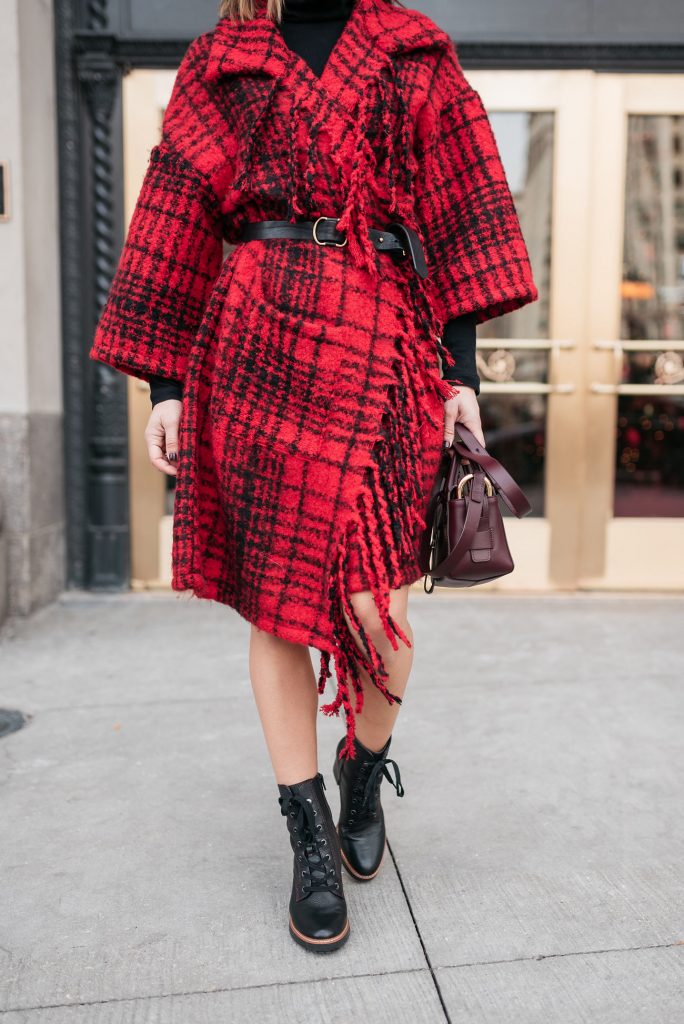 SHOP THE LOOK:
Treasure and Bond Cardigan | Basic Turtleneck | Naturalizer Combat Boots | Belt | J.Crew Bag

YOU MAY ALSO LIKE