August 9, 2019
Stylelogue Color Formation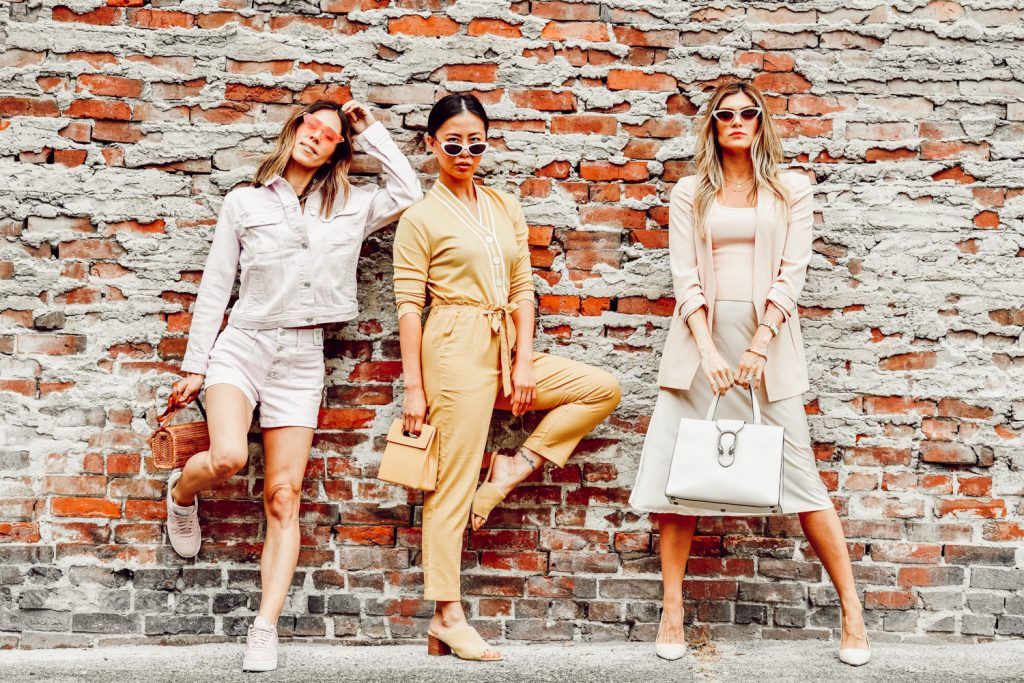 Another month goes by, and another Stylelogue has come! It's hard to believe that we are publishing another Stylelogue post and that the Summer is nearly coming to an end! But have no fear, we have lots of great Fall content coming your way! Thinking about how we transition ourselves from Summer to Fall, it's time to start incorporating those pieces that overlap between the seasons! To catch up on all our posts, check out my Stylelogue page! This months edition is all about color play and monochromatics. Today we are sharing these amazing summer monochromatic looks that have the capacity to be worn in the summer and transitioned in to fall!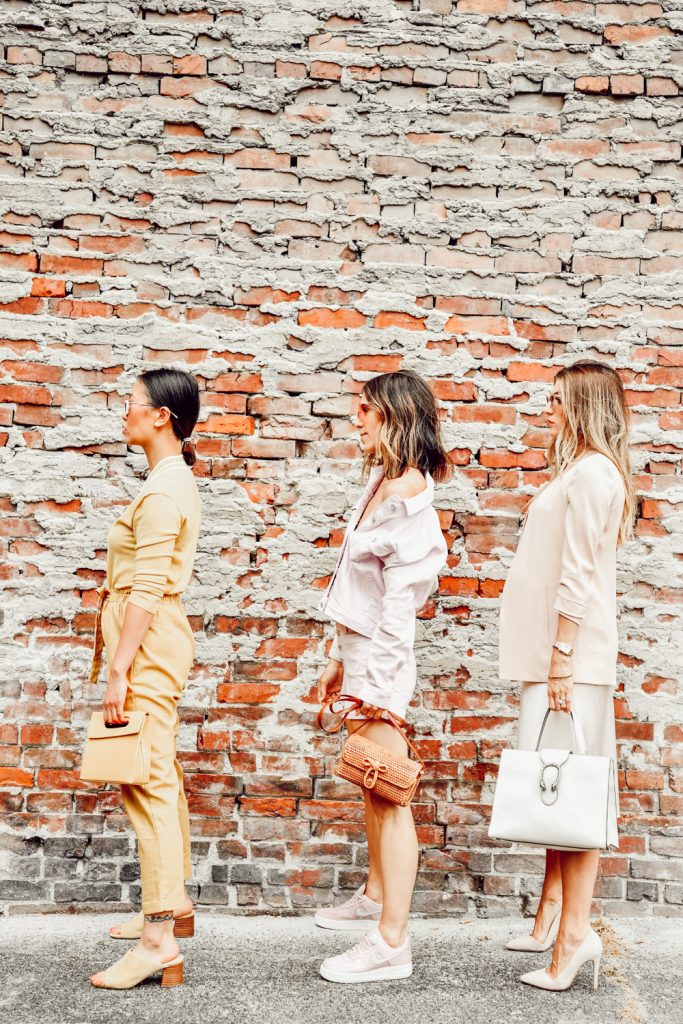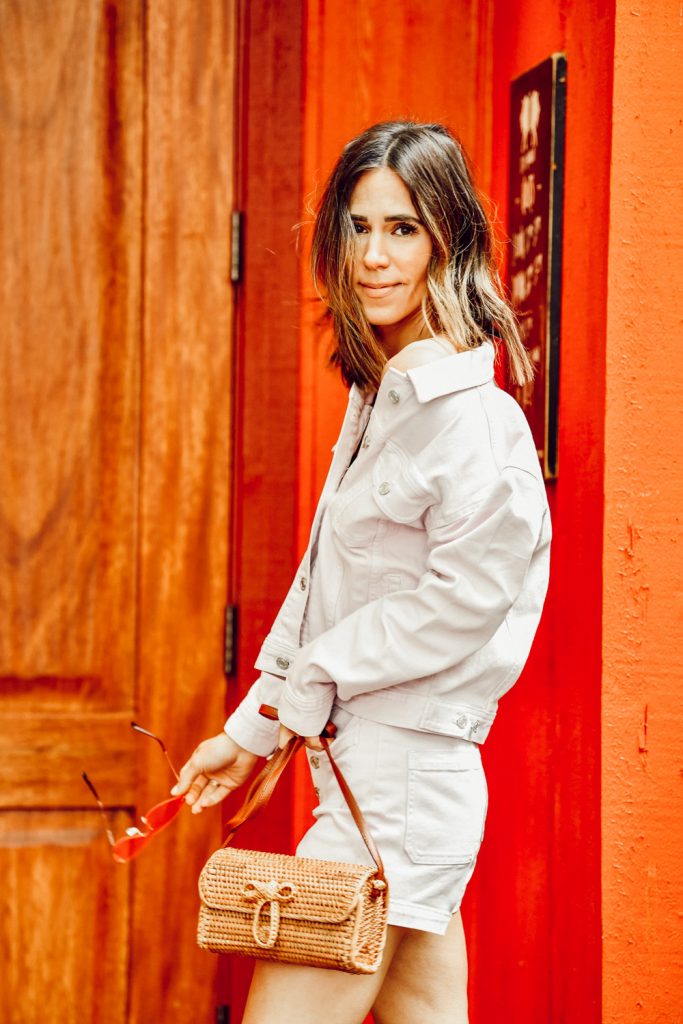 MONOCHROMATIC LOOK
Personally, whenever you put together a monochromatic print or color look, it's 0 to chic within seconds. There is something about color or print matching the not only looks effortless, but also so put together! For my monochromatic look today, I went with something a little more summery! Lilac was a huge call this Spring and in to Summer – I really wanted to capture that in this look!
This garment dyed denim jacket is a great way to add some color to your wardrobe – it's slight, it's casual and easy to style! For this monochromatic look, I styled the denim jacket with these matching button front denim shorts (you can find the pant version here). Keeping in the spirit of things monochromatic, I had to style the look with one of my favorite Nike's EVER – these sage Air Force 1's. They do come in  few other colors, but the sage is perfection and really adds a pop of color to any look!
s h o p   m y   l o o k
Denim Jacket | Denim Shorts | Sheer Sunglasses | Wicker Bag | Nike's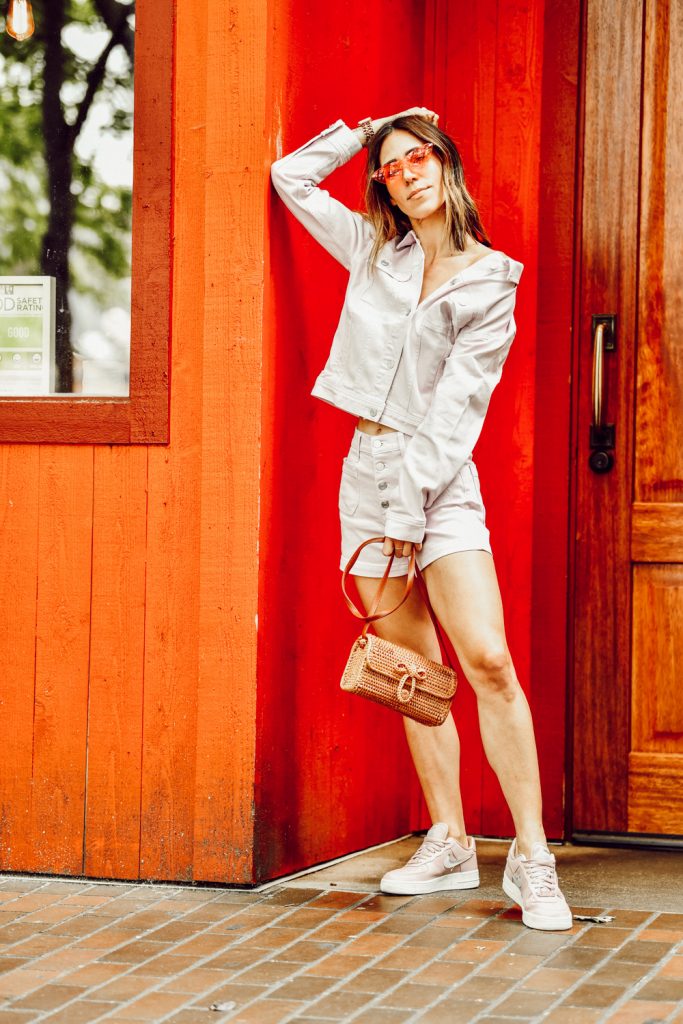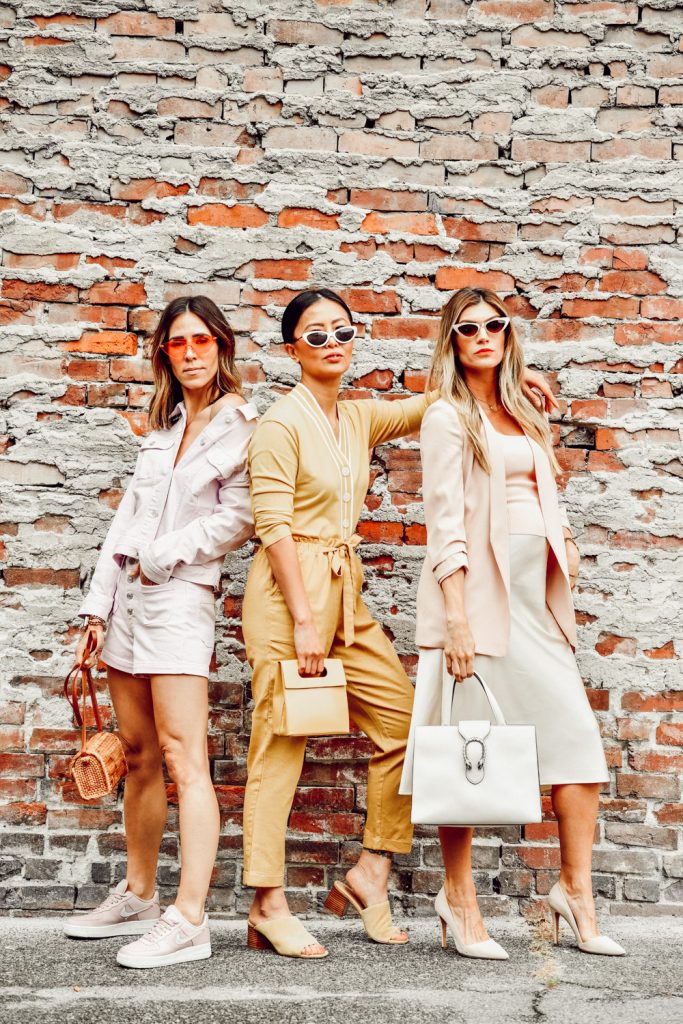 STYLELOGUE LOOKS
Elisa, just crushing it per usual! I'm totally in love with her marigold head to toe look! Marigold is one of those colors that you just can't go wrong with! It's so easy breezy for the summer, but can easily be work on trip to Italy! Her paper bag pants are likely my favorite piece from this look – I love a good pants with personality! You really need to see all her solo shots from this look – they are FIRE!! See Elisa's full post here!
s h o p   e l i s a ' s   l o o k
cardigan | pants | bag | sunglasses | shoes
Cortney, looking lovely as ever, and now a mama!! I love the subtle monochromatic of her look! This is such a great way to take the color play with you in the corporate world – it's the perfect look for work then happy hour! Her peach tone blazer is a great way to test out color – it's subtle enough, yet makes a statement! Her look just screams chic chic chic! See Cortney's full post here.
s h o p   c o r t n e y ' s  l o o k
blazer | top | skirt | shoes | sunglasses | bag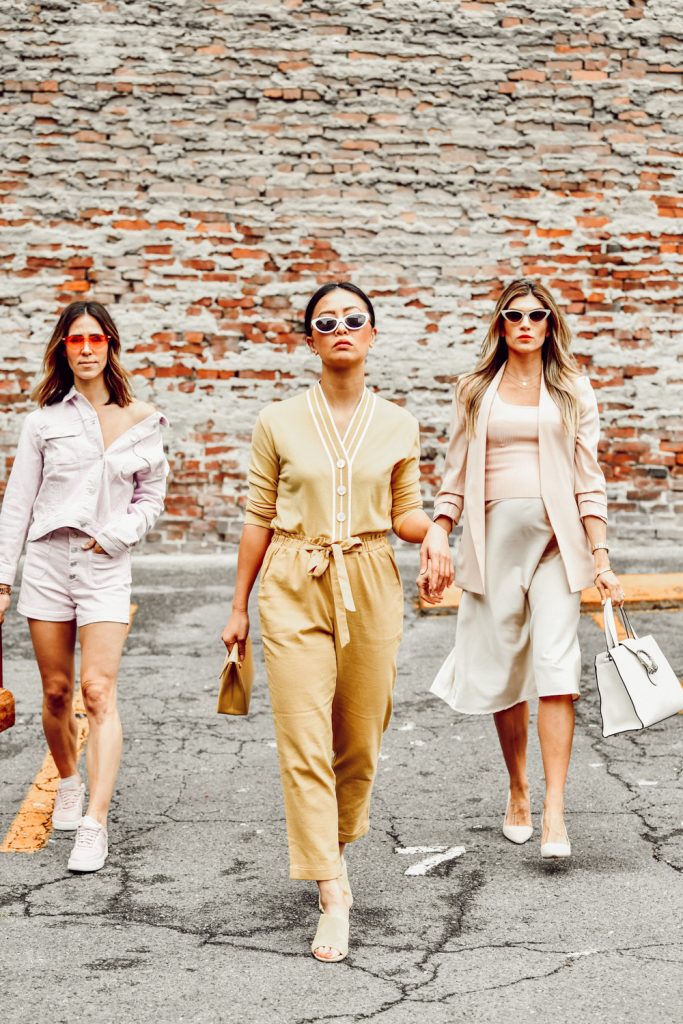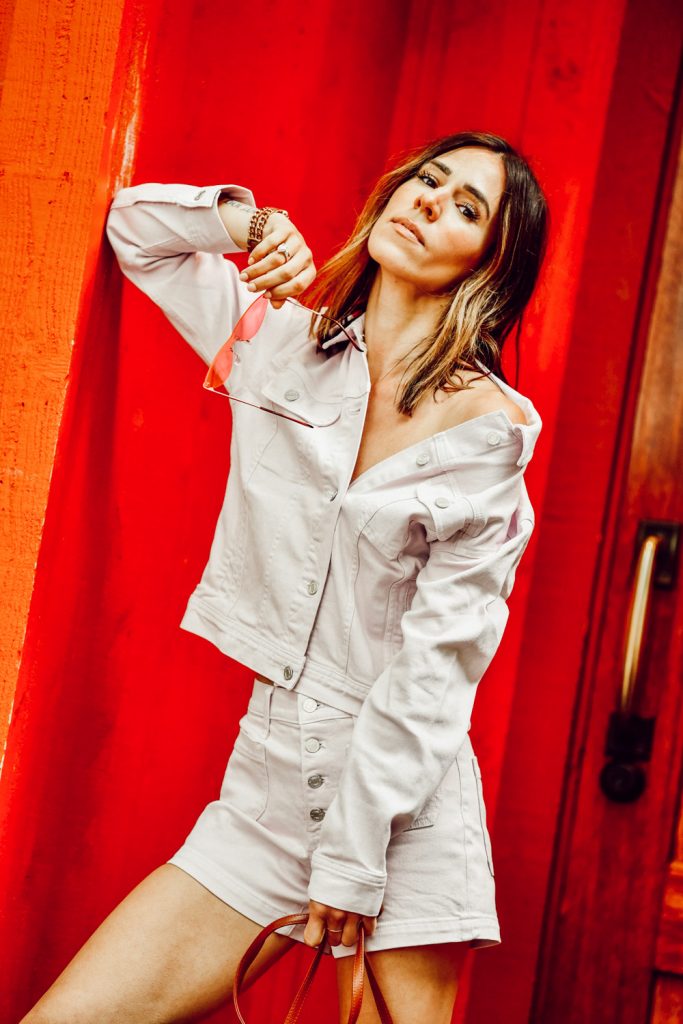 s h o p   t h e   l o o k
Denim Jacket | Denim Shorts | Sheer Sunglasses | Wicker Bag | Nike's

YOU MAY ALSO LIKE