October 7, 2019
Stylelogue: Asymmetric Fashion Three Ways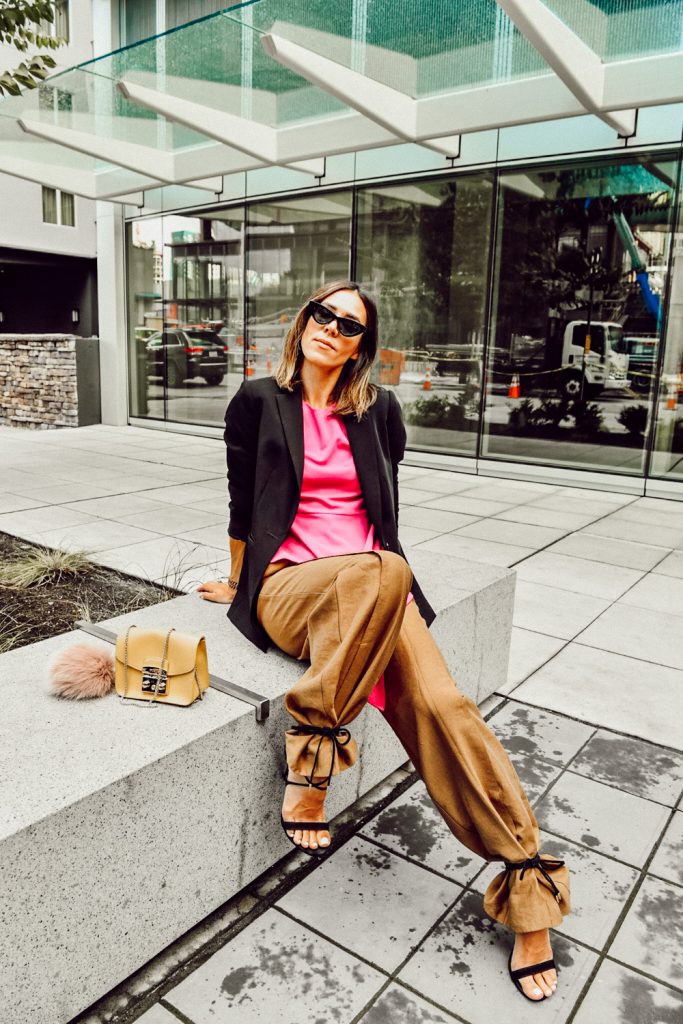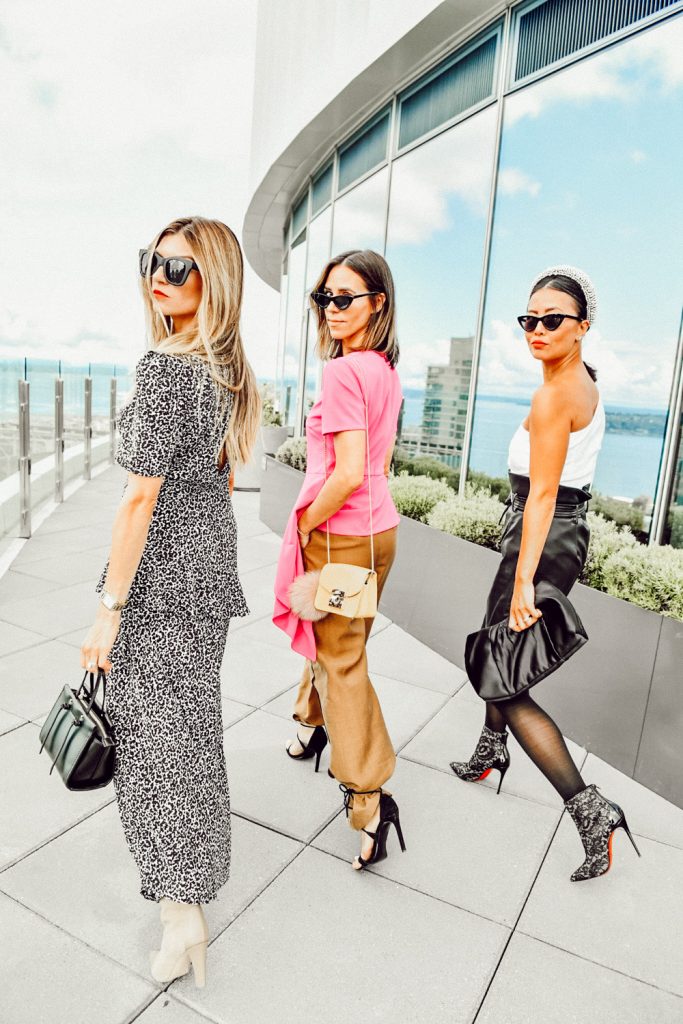 It's my favorite day of the month friends! The Seattle Stylelogue is back for our 11th edition!!! It seems so surreal that we are quickly approaching our one year anniversary – the time has truly flown by! While we are cooking up some amazing content for our one year anniversary, our eleventh edition focuses on one of fall's hottest trends – asymmetric. Almost every era has been exposed to this amazing trend and today we are sharing how to style asymmetric fashion three ways! Read more to see how and what we styled this trend for!
s h o p    t h e    l o o k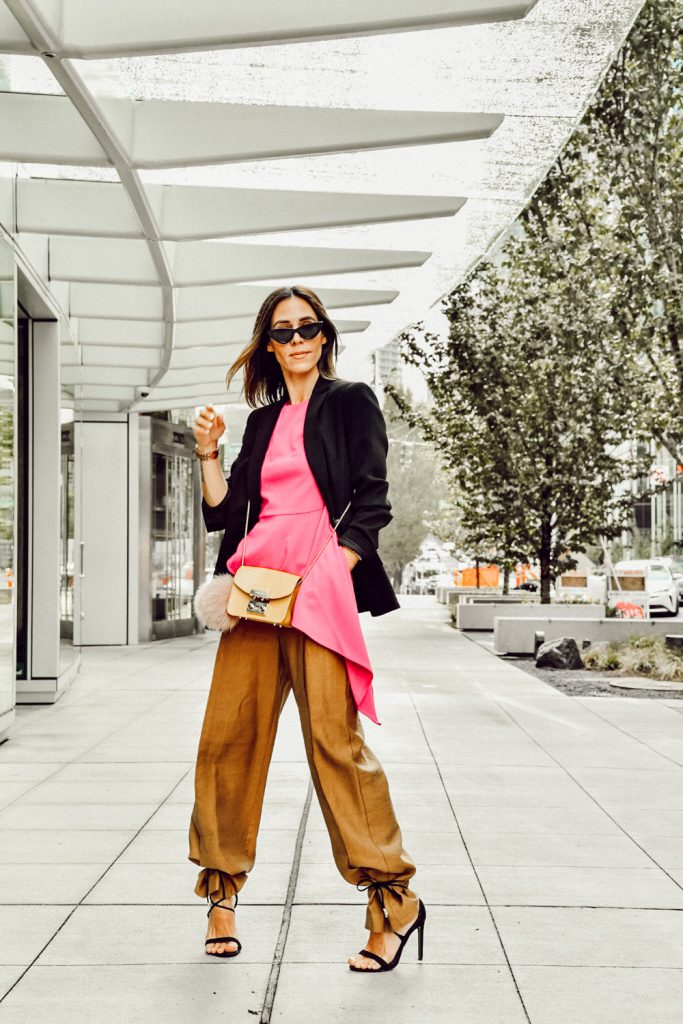 n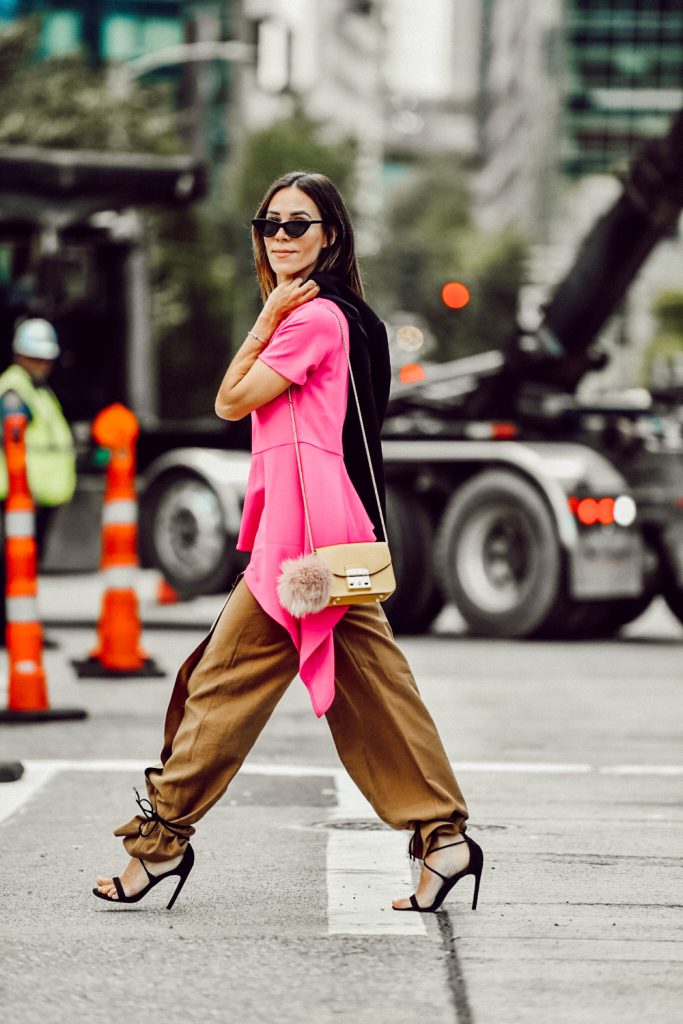 ASYMMETRIC FASHION
The most common misconception about asymmetric fashion, is that people automatically assume that asymmetric means "off-the-shoulder". But, in reality, there is a whole world of asymmetric out there! Asymmetric is the shape created in the garment which could be off-the-shoulder, the hem of a skirt or the hem of a blouse! This year the trend is a making a front and center appearance, and everyone needs to get on board! I love that not only is it a wearable trend, but it's extremely flattering for all body types!
WEAR ASYMMETRIC FASHION TO WORK
For today's post, the Stylelogue decided to tackle this trend in a different way from previous posts! This month we are taking the trend and styling it for three occasions in your life – for work, date night and a weekend brunch! For my look, I'm focusing on how you wear the trend for work! This Asymmetric Top was the anchor for my whole look – not only is the color super on-trend right now, but I love how the the asymmetry is incorporated in to this top!
I was seriously inspired by Happily Grey's post (here) from New York Fashion Week and really wanted to capture those colors in my look! Styled with these Olive Wide Leg Pants slit front pants, I achieved the color combo I was looking for! As the pants run long and wide, I used these Suede Strap Sandals to cinch to the bottom of the pants for a unique look. If the look is too trendy for you, you can keep the pants long and then for happy hour, cinch them with the laces! I'm a blazer at work kinda girl, so I styled this Oversized Blazer with my look and this Furla Crossbody Bag for a pop of color!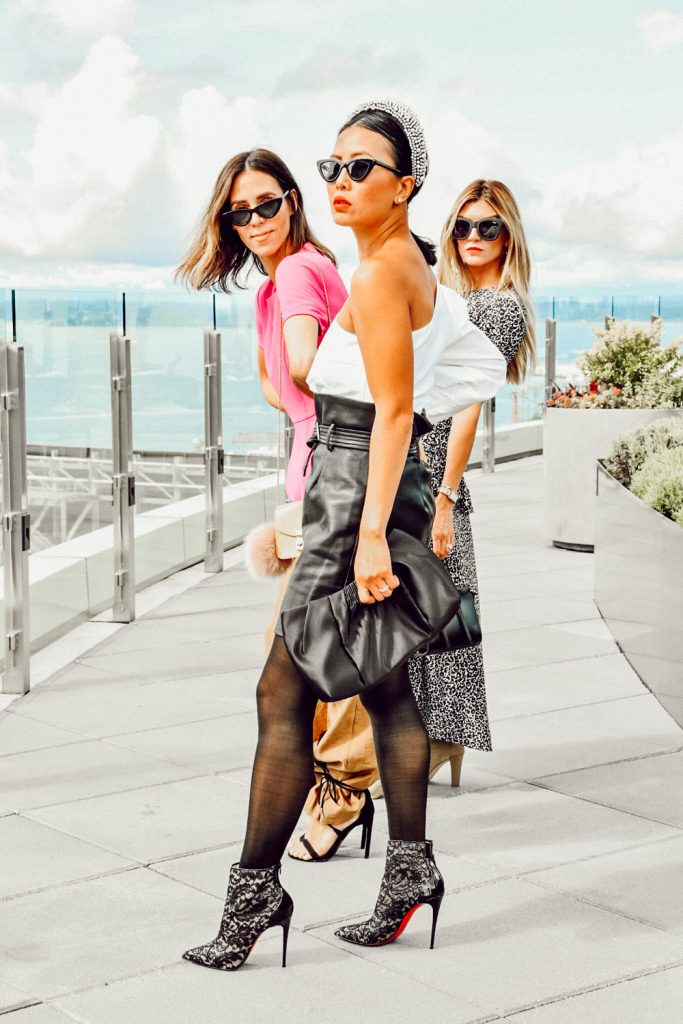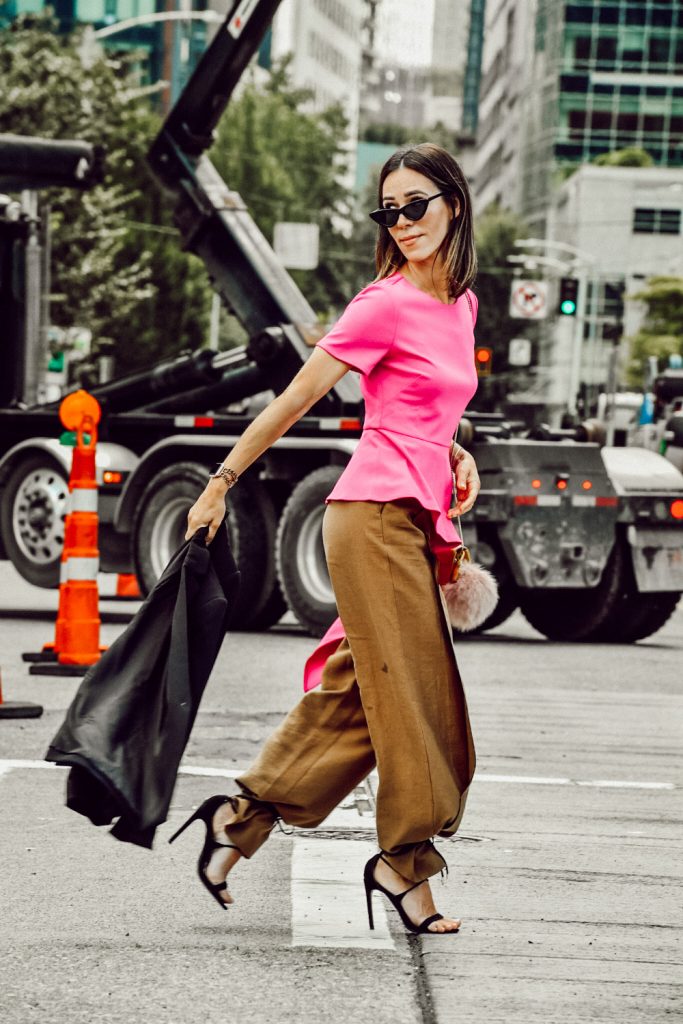 ASYMMETRIC FASHION THREE WAYS 
Elisa styled her asymmetric top for the perfect date night! An asymmetric top is the perfect piece to wear for a date night! It gives your date just enough, yet keeps them wanting more! I love the dramatic shoulder and asymmetric paired with her faux leather moto-like skirt! The outfit is feminine, yet has edge! Her accessories add more texture to the look with her jeweled head band, tights and lace booties! All-in-all, this look is getting a second date! To see her full look, head to E for Elisa.
s h o p   e l i s a ' s   l o o k 
top | skirt | tights | headband | boots | bag | sunglasses
Cortney is styling her asymmetric for a weekend brunch with the girls! I love the asymmetric hem in her dress – it give it that high-low effect so that her shoes can have a moment too! The ruffle tiers in the dress truly accentuate the hem all while giving the dress a little extra flare! I simply love her effortless styling of this trend! To see her full look, head to The Grey Edit!
s h o p   c o u r t n e y ' s   l o o k
jacket | dress | sunglasses | boots | bag
s h o p    t h e    l o o k
Asymmetric Top | Olive Wide Leg Pants | Suede Strap Sandals | Oversized Blazer | Cat Eye Sunglasses | Crossbody Bag

YOU MAY ALSO LIKE