May 2, 2017
How to Select Wedding Invites
Happy Tuesday friends! Sorry for not posting anything wedding related last week – I promise to make-up for it this week! To start, this week I started off with a post in partnership with Marshalls sharing how I chose to do something unexpected with my wedding wear. Be sure to check out the post here. Over the weekend we had a wedding sweat shop in the house – we spent the weekend stuffing, stamping and sealing our invites out the door! It took no less than 5 hours of careful inspection – piece of advice, DON'T rush the work when it comes to invites. This weeks post is all about how to select wedding invites and the best process for you – there are so many directions to go..low, mid or high end!
[ezcol_1half]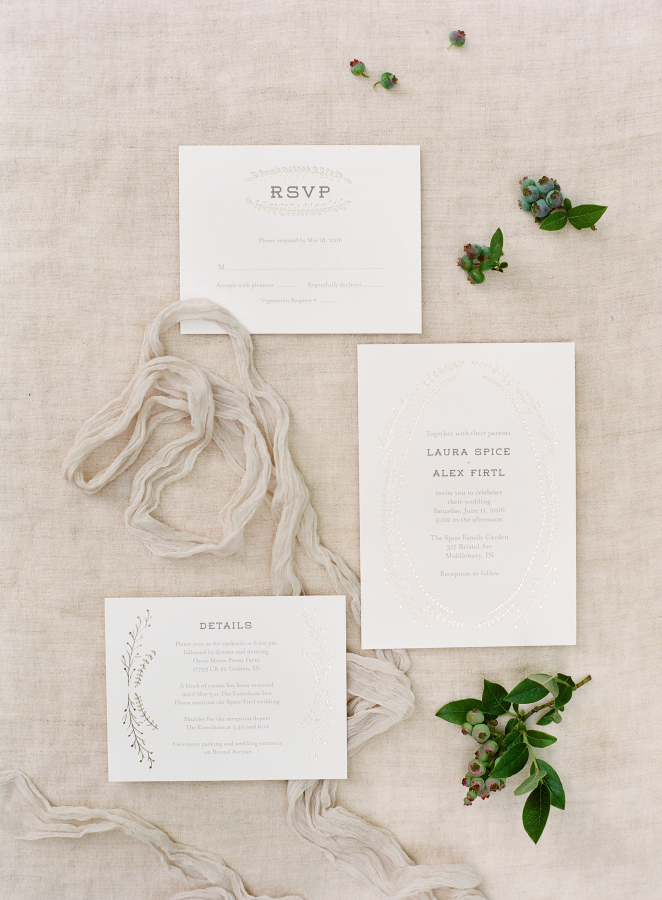 [/ezcol_1half] [ezcol_1half_end]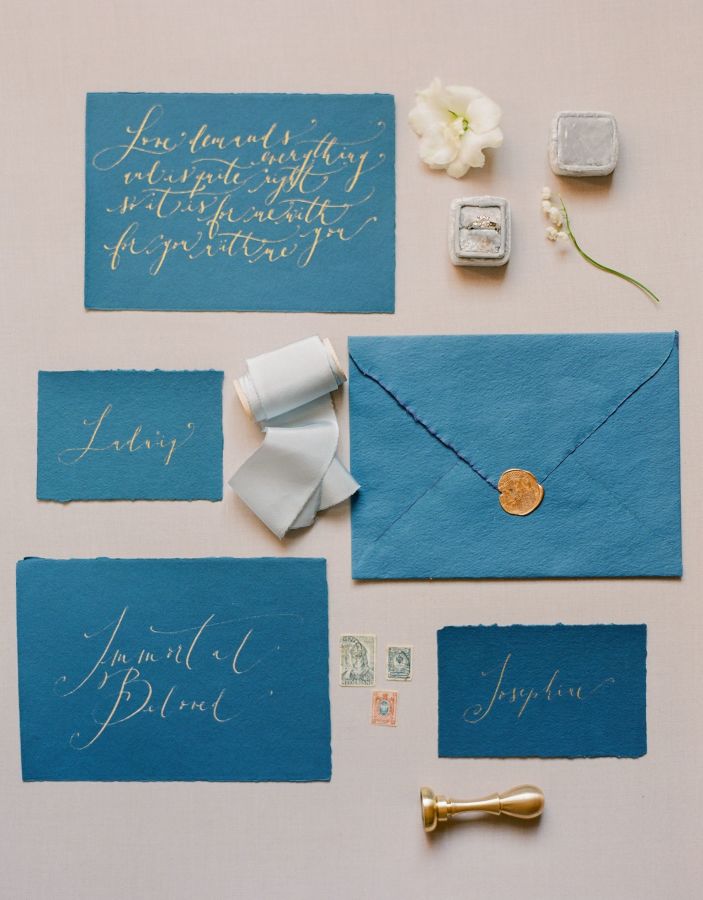 [/ezcol_1half_end]So I'm not expert on this at all, I mean I'm not even married yet, but I do have years of event experience and I love sharing what I'm learning along the way. For me, this was the most tedious process, because I was so careful about everything we did.
Save the Dates
I racked my brain to find a save the date that felt like us. I didn't want to go to Minted.com and choose something that just allowed us to upload a picture. Sure your engagement photos are really special, but I really wanted to find a way to capture our actual engagement. As I shared in my first wedding post here, we got engaged in Scotland in front of the Inverlochy Castle in Fort William. It was such an amazing moment for us, that we really wanted to share it with everyone else. The best piece of advice I read was that the save the dates can be the one things you do that's "off-brand" for your wedding – that it doesn't need to be consistent with your invites.
This way we were able to create something fun a quirky before we started designing our invites. We had a friend, and creative designer, build our save the date and then our invites. Ashley Cooper is a GENIUS! I love and admire her work so much and knew she was the perfect fit for our wedding paper! Check her out here. Also check out Minted.com, Shineweddinginvites.com and Zazzle.com for their template save the dates!
Ashley created out save the date card, I purchases the envelopes from Amazon.com and printed them locally! I sealed them all with this super cool gold tape from Target!

Start with the copy
Don't rush. Seriously don't. Invites feel like one of those things that need to be done in a jiffy and out the door blah! We were engaged of November 2016, by February 2017 we had a venue and this past weekend invites got out the door. If it's a domestic wedding, it can be done in any time frame! We worked backwards 8 weeks from the wedding and felt good with that as a deadline.
Back in December I started building the copy of all our pieces of paper, and pretty much took what I could find on google. In a PowerPoint presentation I created a slide for: wedding invite, reception card, rehearsal dinner card, information card, directions card and the rsvp card. This gave us a little edge in the process so that when it was time to discuss what we wanted with the designer, we were ready!
There are so many versions of copy out there so choose the one that best suits you both. Make it really simple and then move on.
[ezcol_1half]
[/ezcol_1half] [ezcol_1half_end]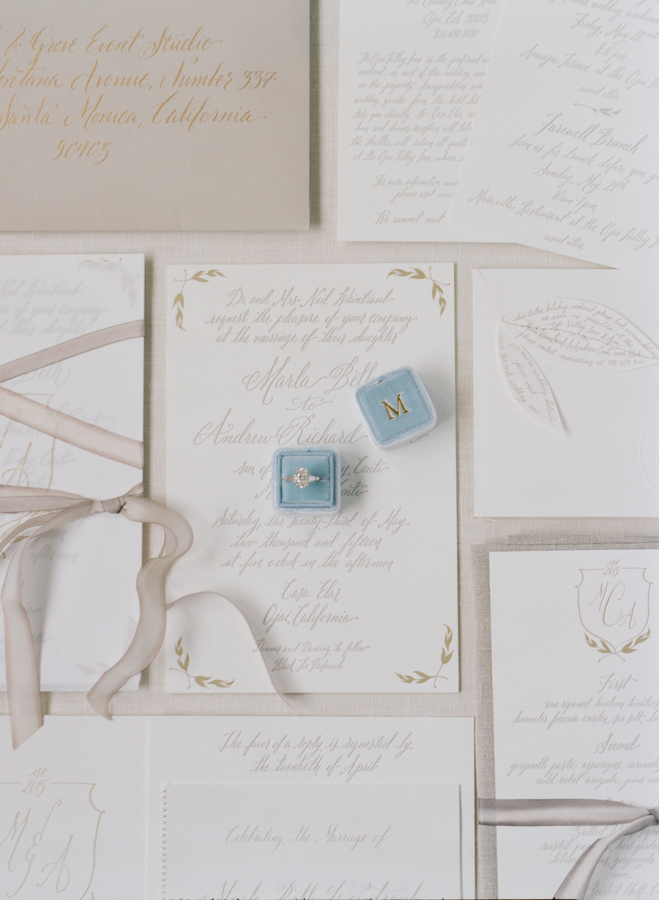 [/ezcol_1half_end]
Choose your theme
This was some thing I really wanted to be involved in. We were SUPER inspired by our wedding venue and really let that serve as the inspiration for just about EVERYTHING! We chose a floral patter that was introduced on the wedding invite – all the other pieces have hints and elements from the wedding invite to tie it all together.
Pinterest is a huge inspiration resource. If you are getting stuck on what you want, go to Pinterest to find what inspires or moves you the most. I can spend hours scouring the pages of interest being inspired by other weddings and events – it's really the best place to start!
The Style Me Pretty vendor guide is a great source for vendors in your area that have been reviewed by other brides and planners – it's a great place to start! We utilized Ashley Cooper for our invites – her floral designs are her speciality! If you want to hire a designer to build something you have in mind, try Ashley duh, or head over to Etsy!
From there I hired a local printer to get everything made – I recommend going in, having conversations with the printer and feeling EVERY piece of paper. No regrets! If you are located here in Chicago, we used Mi-Te Print – they were SO helpful and T (the owner) is delightful to work with!
OH and big TIP for you – I really wanted deckled paper (frayed edge). It's really expensive to have made, BUT there is a trick. You can either 1) scrap the edges with your finger nails (sounds like a lot but it's ok) or 2) use a nail file. It will save you 10000000 dollars!

To Calligraphy or Not to Calligraphy
We tossed this around for a while and finally landed on YES! Calligraphy on your envelope really elevates it from casual to formal. I've heard the rumors that this would be expensive so we did our research and found someone on Etsy – there are SOOOO many vendors to choose from and I read so many reviews before we landed on one. Here are a few things to consider  –
Work with your printer to figure out the envelope size needed – I recommend buying them through your printer so they are the same color and your paper invites.
Calligraphy takes 3 – 4 weeks – if you don't have that lead time then see if someone would be able to do a rush order.
Be sure to send the calligrapher 15% overage for human error – it happens.
If you are looking to do vintage stamps, be sure to tell the calligrapher so that they leave enough space!
Don't spend the money to do calligraphy return address. I bought a custom ink stamp on Etsy for $25 (here) that mimicked the front of the envelope. Saved us $200!
All photos from Style Me Pretty
YOU MAY ALSO LIKE