October 19, 2016
Marshalls Pin Pals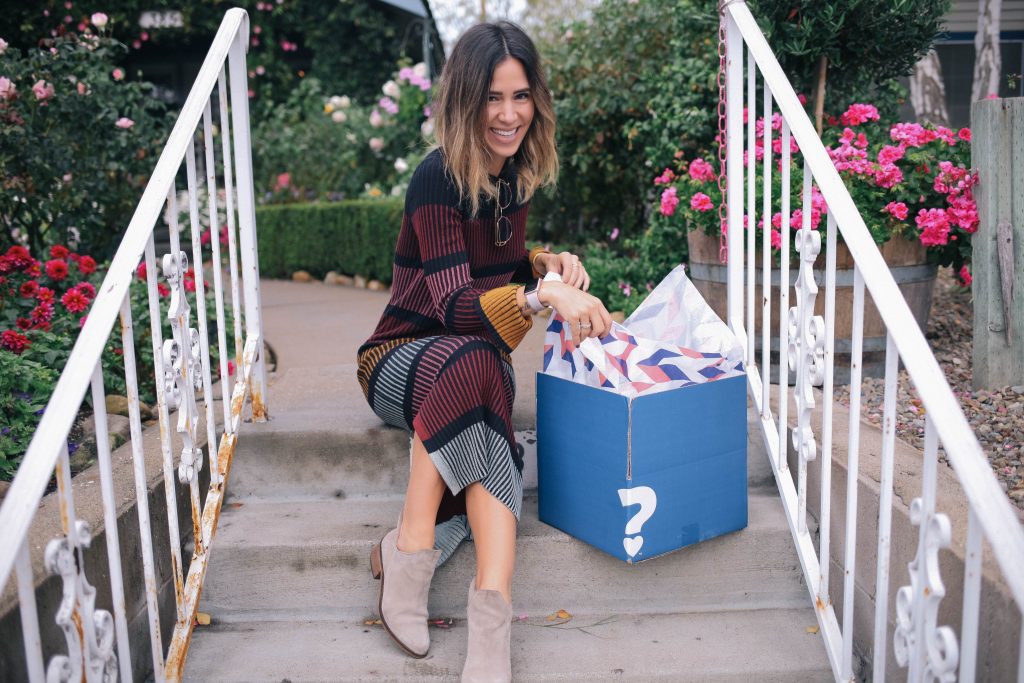 Who remembers having a pen pal in grade school? Me! The novelty of writing someone a letter and waiting for the mail to come back with a letter for you was so much fun! That time has come and gone – we now live in a world of instant gratification and communication! There is something so special about getting a note in the mail and it not being a bill! Thanks to Marshalls, I've been able to share a little nostalgia with three of my Pinterest followers and make them my Marshalls Pin Pals!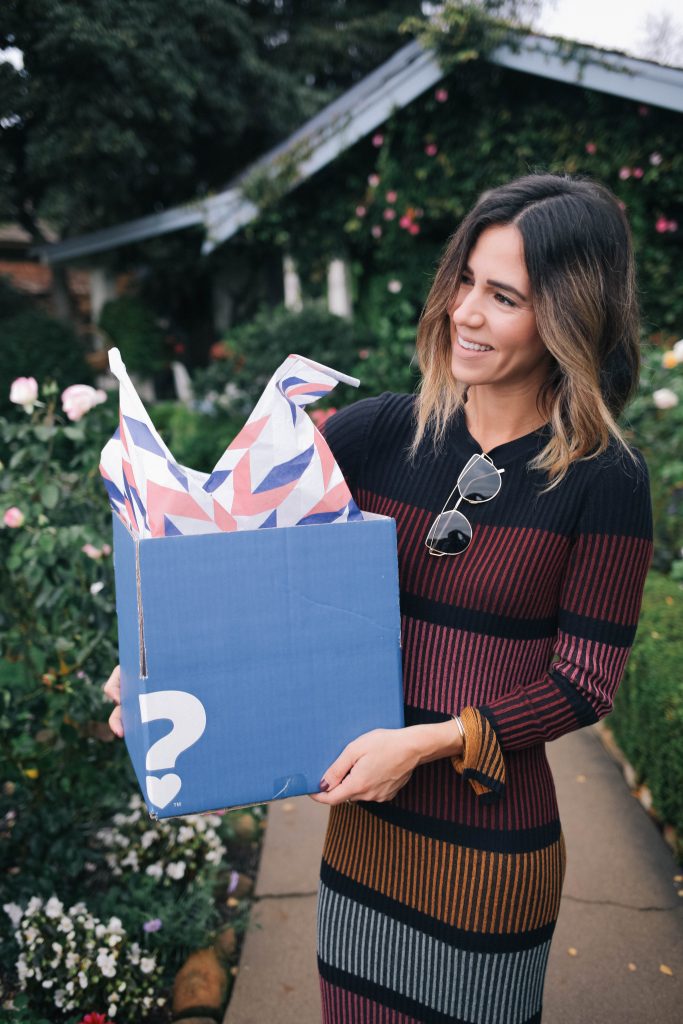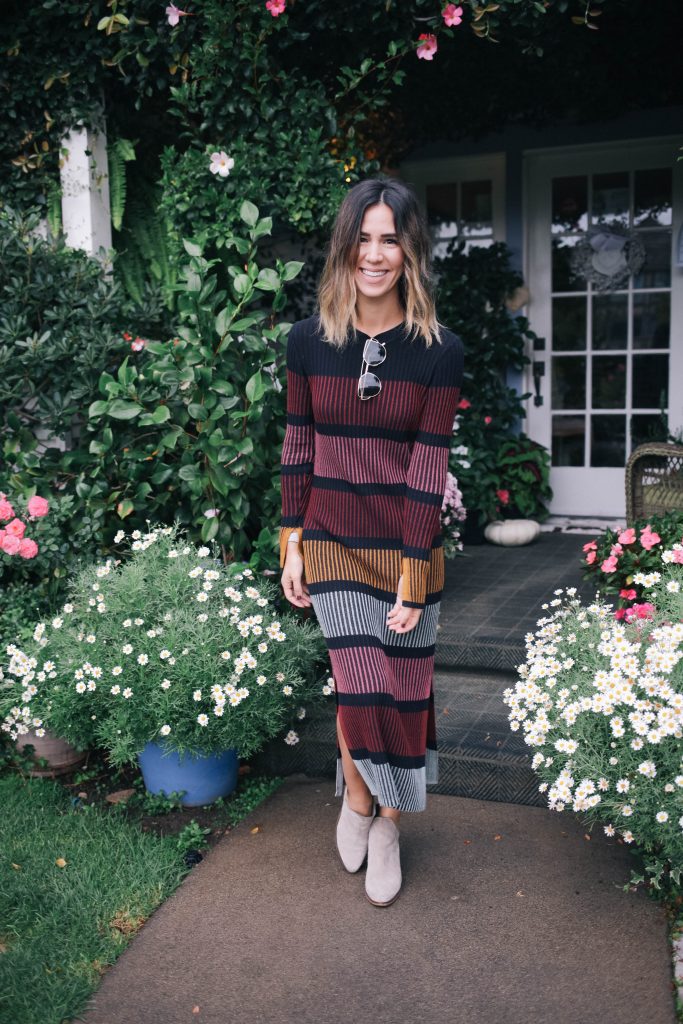 Marshalls is a place that is always full of fun surprises – who doesn't like finding fabulous finds for less! On this particular trip to Marshalls, my mission was to gather all the fabulous finds I could get my hands on for my Pin Pals! With $100 for each Pin Pal in my pocket, I headed to Marshalls to find some gifts using their Pinterest boards as inspiration. After having a brief conversation with each Pin Pal, I studied their Pinterest boards to get a better understanding of what inspires them. I love learning about them through their Pinterest boards and what inspires them the most! Ok, now to the fun part! What's in their packages!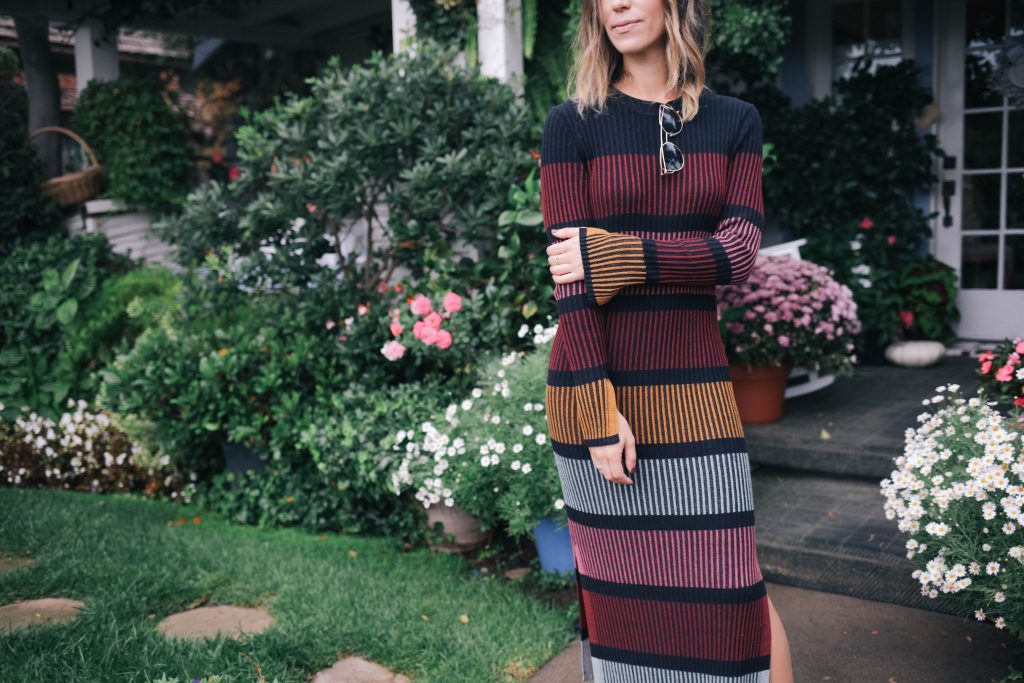 Pin Pal #1 –
I loved scrolling through her style board – there were so many images of delicate lace and chunky knits! She lives in a place that has four seasons, so I was inspired by Fall fashion and layers. I picked up an adorable olive long bomber with a neutral plaid scarf and knit hat – they are super versatile pieces that she can wear together or separately. The second board that jumped out to me was her food board. The home section always inspires me at Marshalls, so I picked up some pumpkin scone mix to pair with those cozy fall mornings!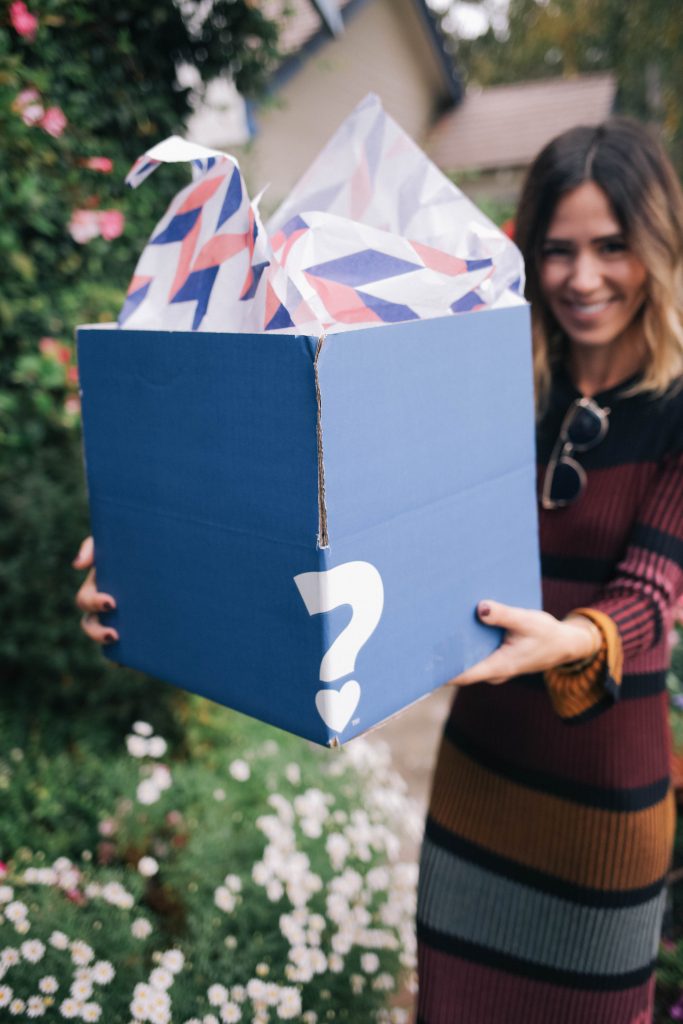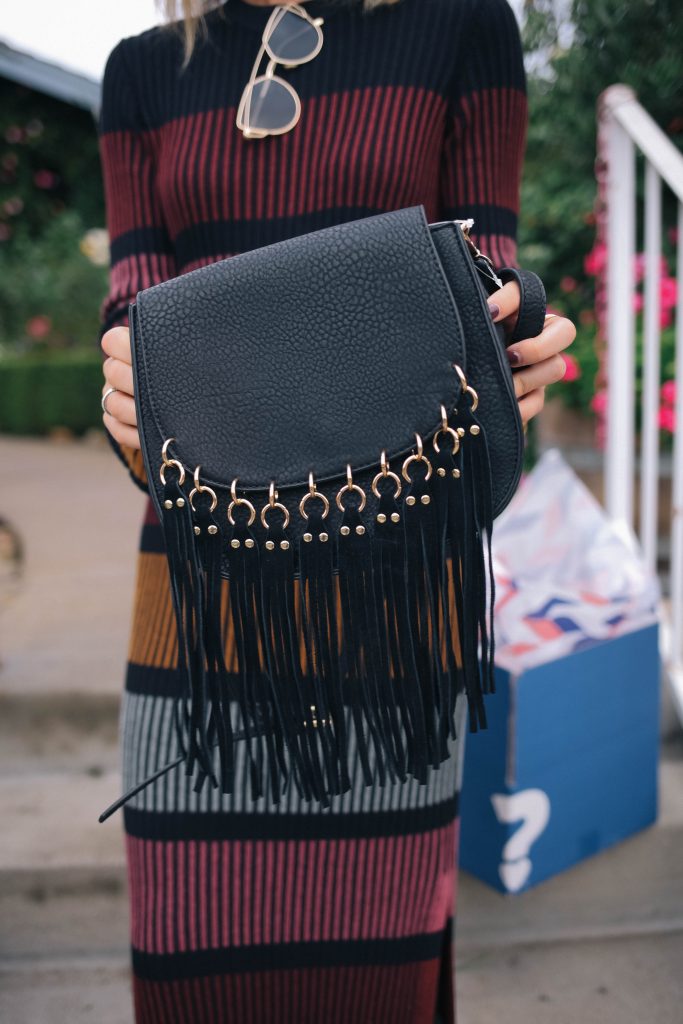 Pin Pal #2 –
My next Pin Pal was super easy to shop for – I was inspired by a lot of her fashion posts as we share a similar style! I spotted this black and white cape coat and I knew it was meant for her. It's a great layering piece that can be dressed up and down. I also scored this AMAZING fringe crossbody – it looks just like the Celine bag! OMG when I saw it I screamed – it pairs perfected with this cape coat! I also noticed that she really enjoys cooking by all her food and recipe posts! I picked up some pumpkin bread mix and pan for her next baking adventure!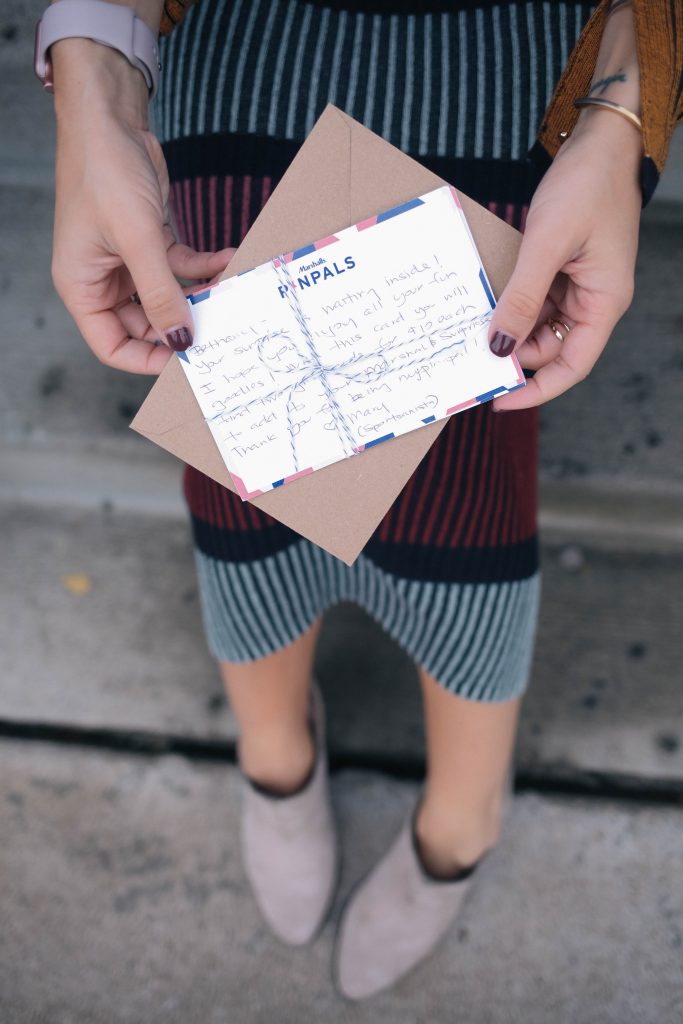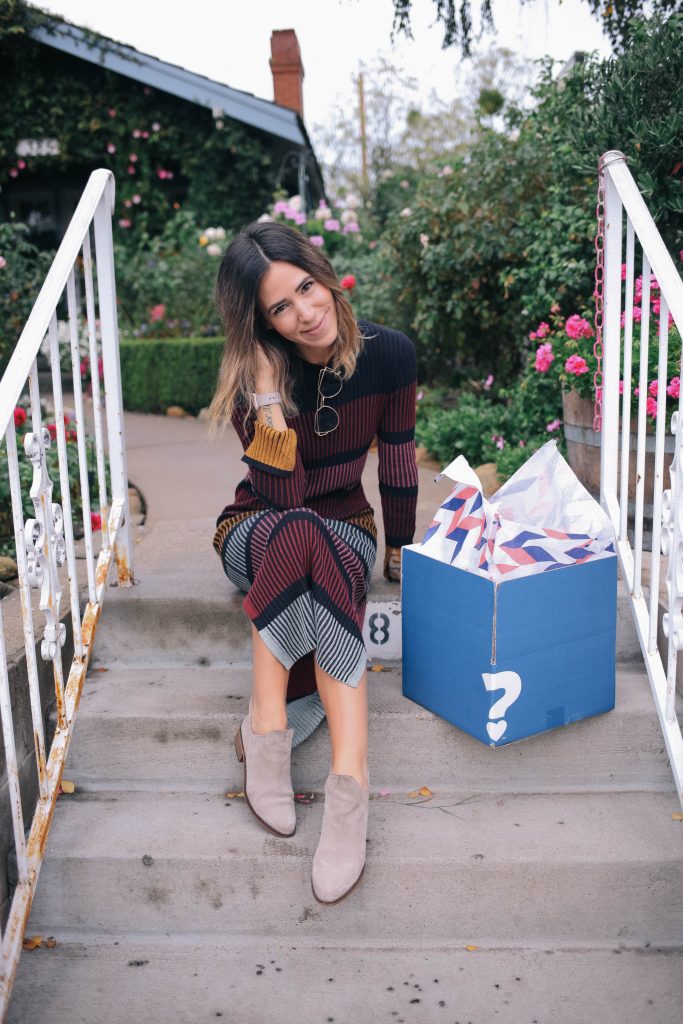 Pin Pal #3 –
My final Pin Pal has so many beautiful boards with thoughtful inspiration! She pinned a lot of handbags, so I knew I wanted to find her a bag that was similar to ones she was pinning! Success! Got it! From her beautiful food posts, I can tell that she either loves hosting or cooking – I picked up a beautiful wood slice serving tray with some condiments / spices for her next gathering! She also had a whole board dedicated to coffee so I couldn't leave Marshalls without picking her up a fabulous mug!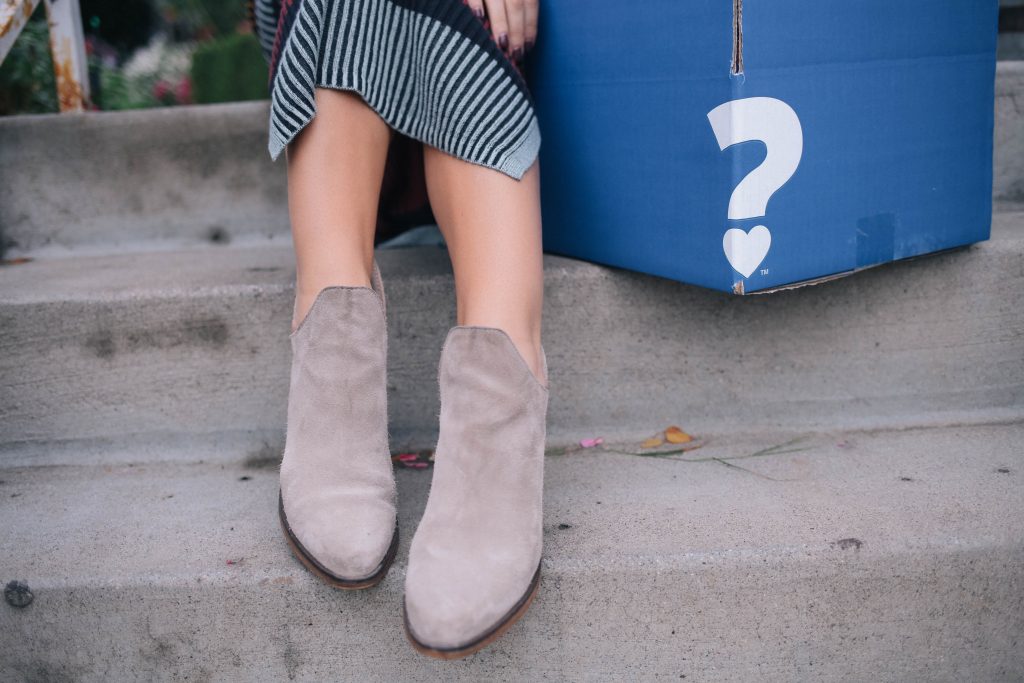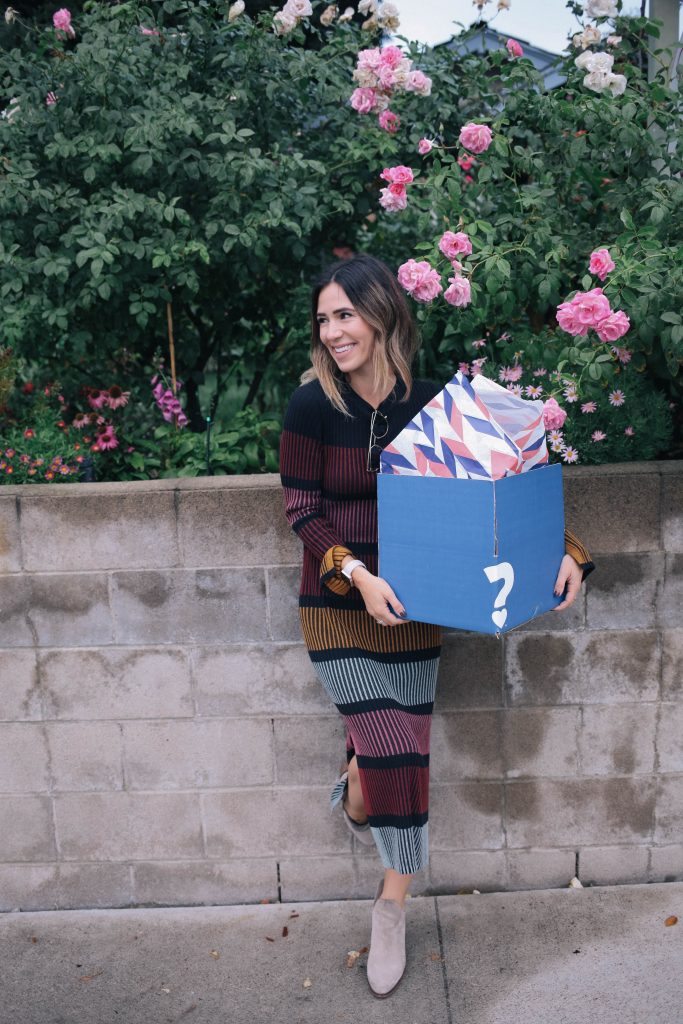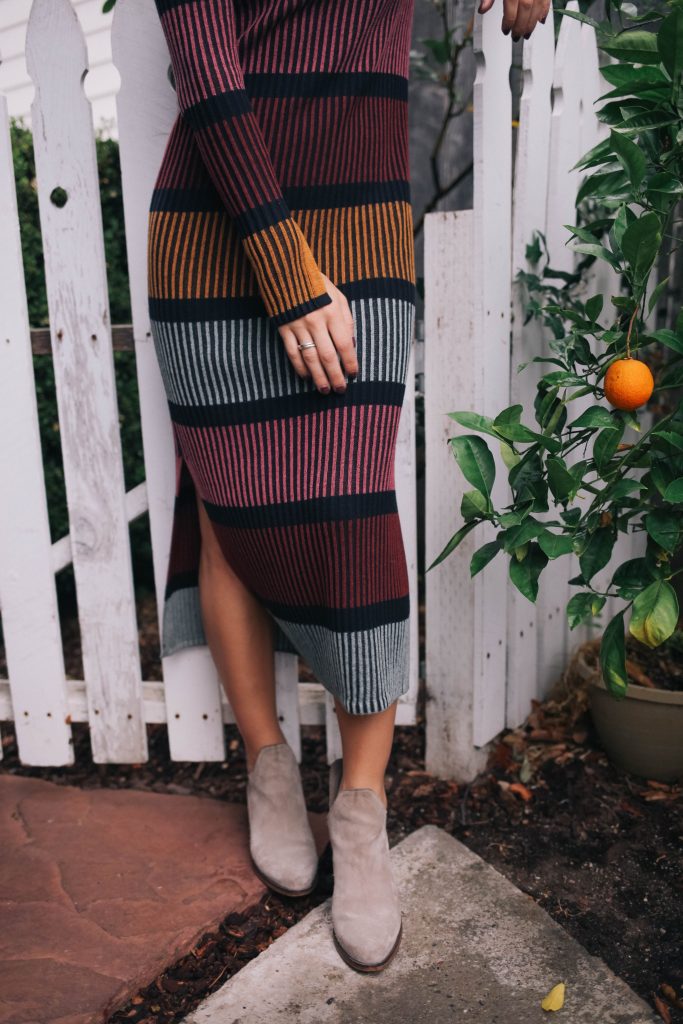 I spent hours in the store making sure each gift was perfectly picked to their liking – I had a blast! There were so many things to choose from and I wanted to get it right! I am keeping my fingers crossed that they are truly surprised when they open their gifts! Be sure to follow the
Marshalls Pin Pal Pinterest Board
– you never know when you'll find a #MarshallsSurpise! Save your own inspirations and you could be surprised with a personalized Pin Box.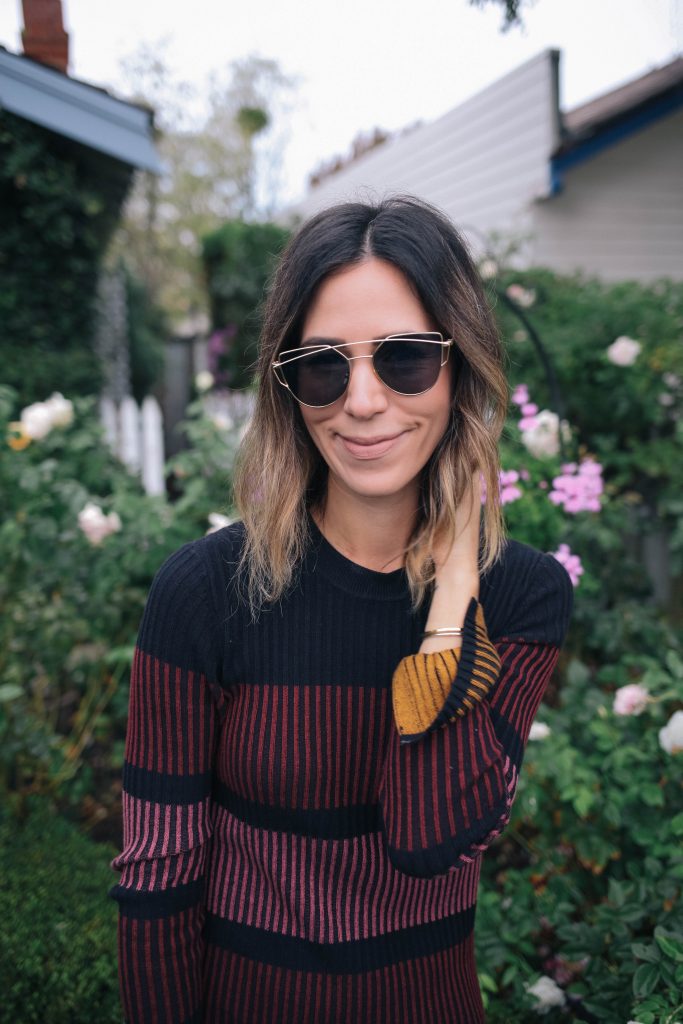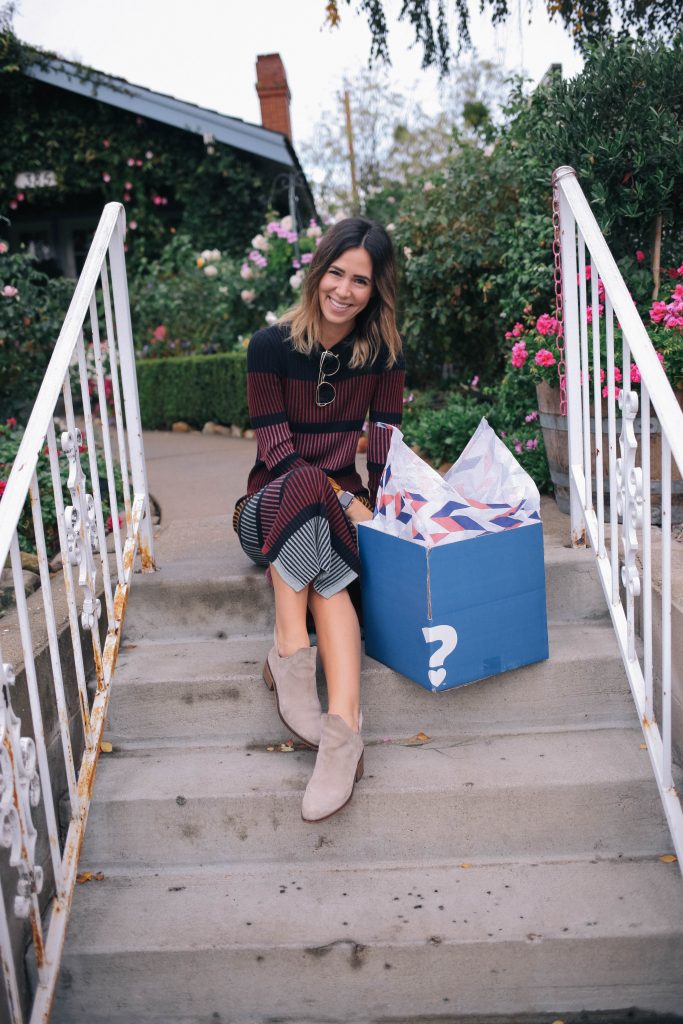 Shop the LOOK:
Striped Dress (sold out) Try this! | Sunglasses | Taupe Suede Booties

YOU MAY ALSO LIKE