October 16, 2017
H&M Mohair Blend Sweater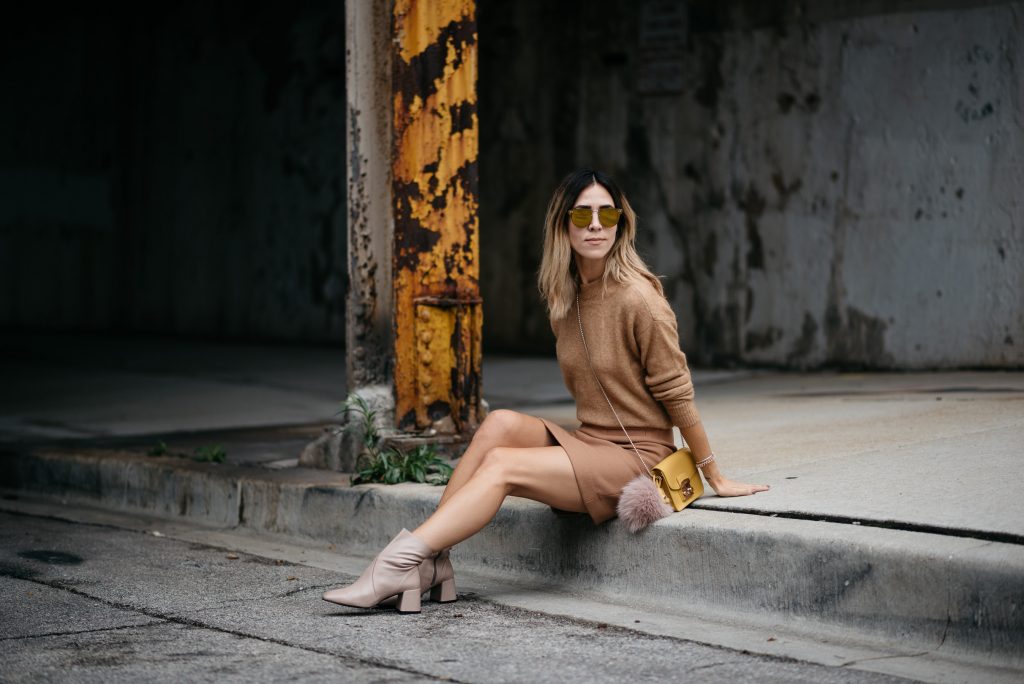 Helloooo friends and hello Monday! After a cold and rainy weekend in Chicago we are back to the every day grind! This week I am starting off with one of my favorite looks this fall with this H&M Mohair Blend Sweater. Not only is sweater season upon up, but it's time to start stocking up on all the sweaters you can for the next 6 months – at least here in Chicago. This H&M Mohair Blend Sweater is $29.99 – yes, just one of the many reasons I love H&M, but the color is perfect for pairing with this seasons fall trends.
Shop the LOOK: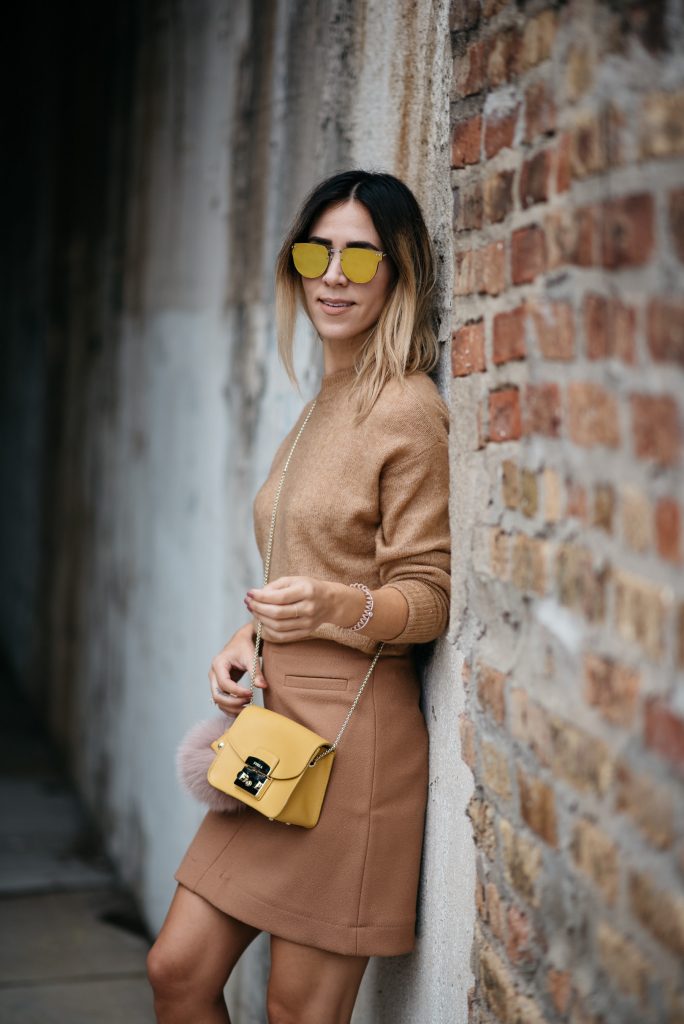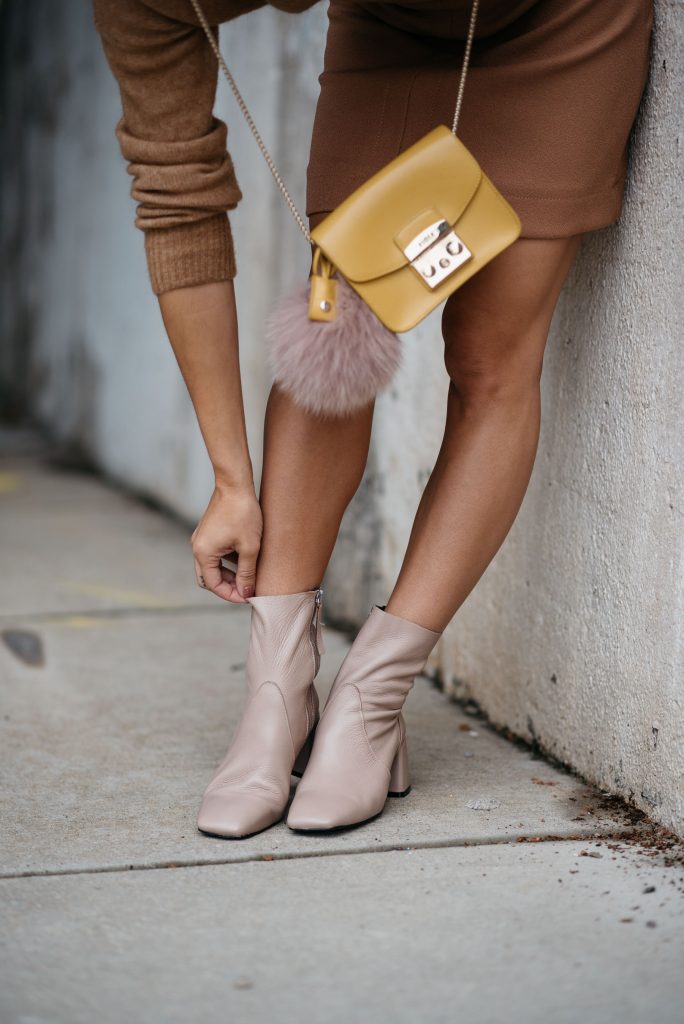 n
Why I Love This Look
Camel Sweater – Love this sweater for the color and of course the price! It's such a great neutral piece!
Camel Skirt –  Great skirt for fall and can easily be dressed up or down – I styled it here with sneakers!
Tan Booties – Nude booties are the perfect way to create an illusion of a longer leg!
Furla Metropolitan Bag – This bag saves lives for sure – I wear it ALL the time!
Fur Charm – And of course, this is the perfect little bag charm!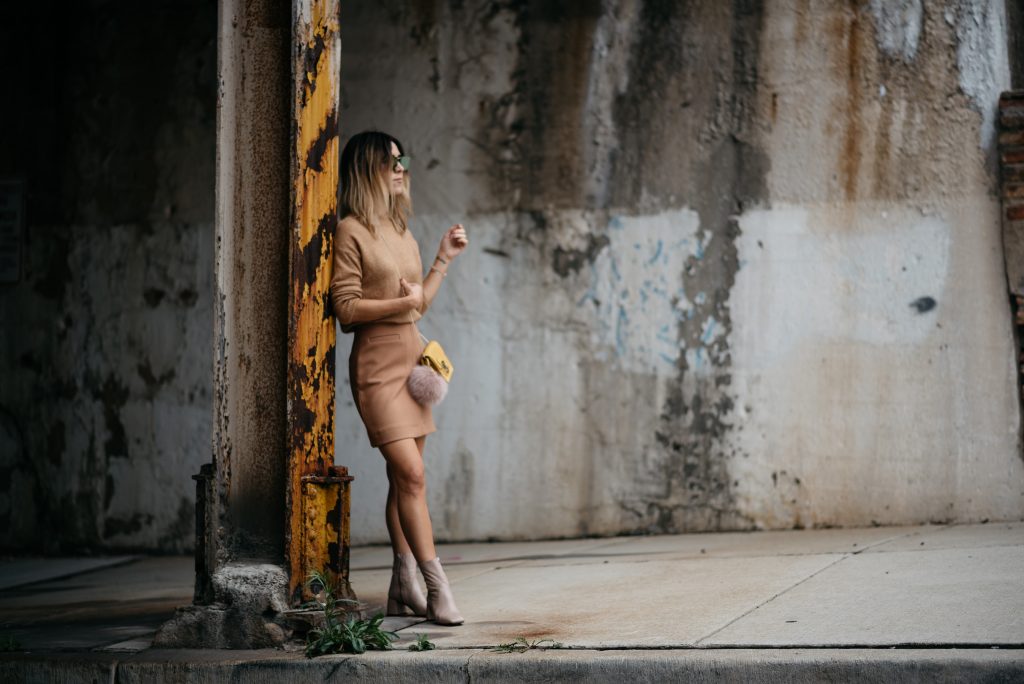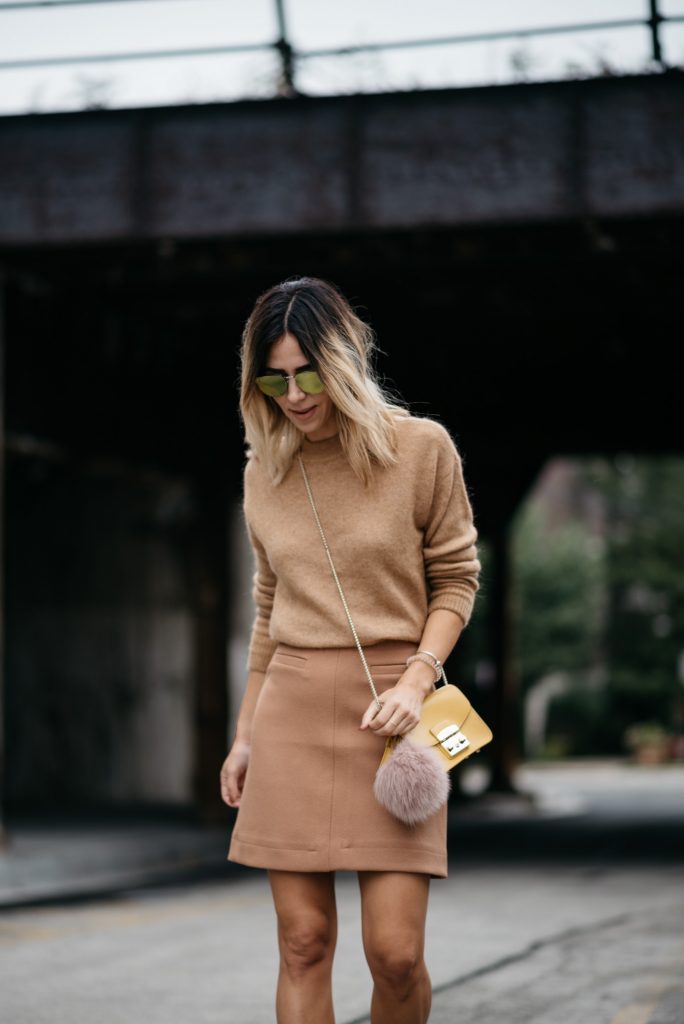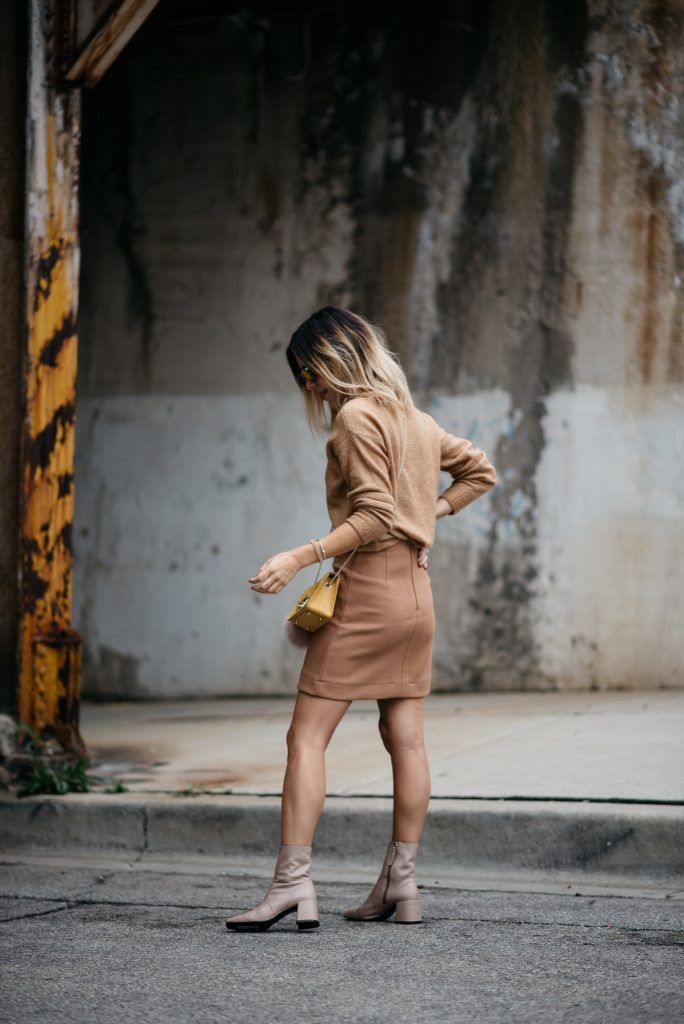 The pieces from this look were all purchased for a look to wear during our trip to Paris last month. I needed something that really captured that chic Parisian style without trying too hard so these H&M pieces really came in handy! This H&M Mohair Blend Sweater and skirt are under $100 – you can easily style them together or wear them separately. Not to mention, the quality of these products is stellar!
I'm the BIGGEST H&M fan – I completely appreciate their business and how they provide affordable fashion to all! I'm an avid shopper of theirs – just check my shopping cart for proof. On any given day I have MAYBE 20 – 30 pieces in there – whoops 🙂 Anyone else have a problem like that? I really hope Brian isn't reading….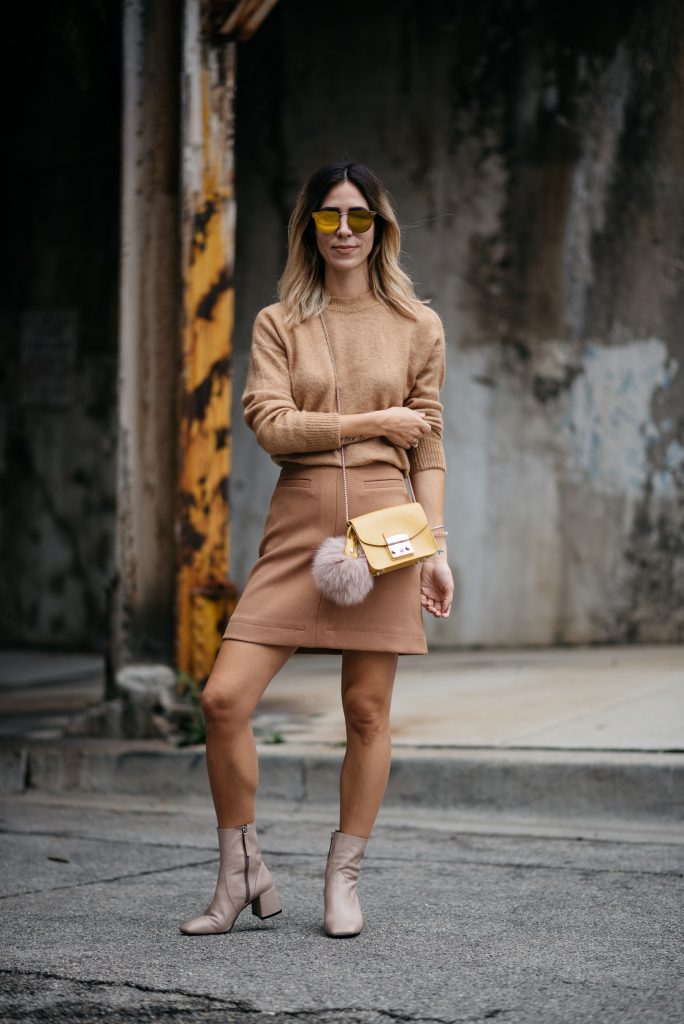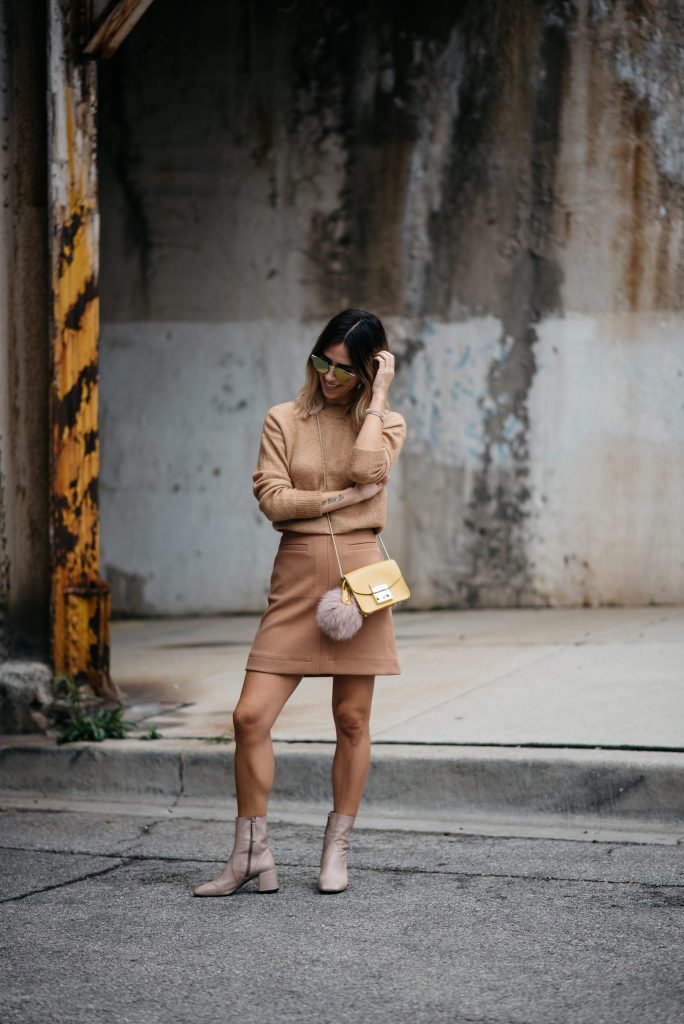 Shop the LOOK:
Camel Sweater | Camel Skirt | Tan Booties | Furla Metropolitan Bag | Fur Charm

YOU MAY ALSO LIKE