October 4, 2017
Chicago Cubs Post Season Fashion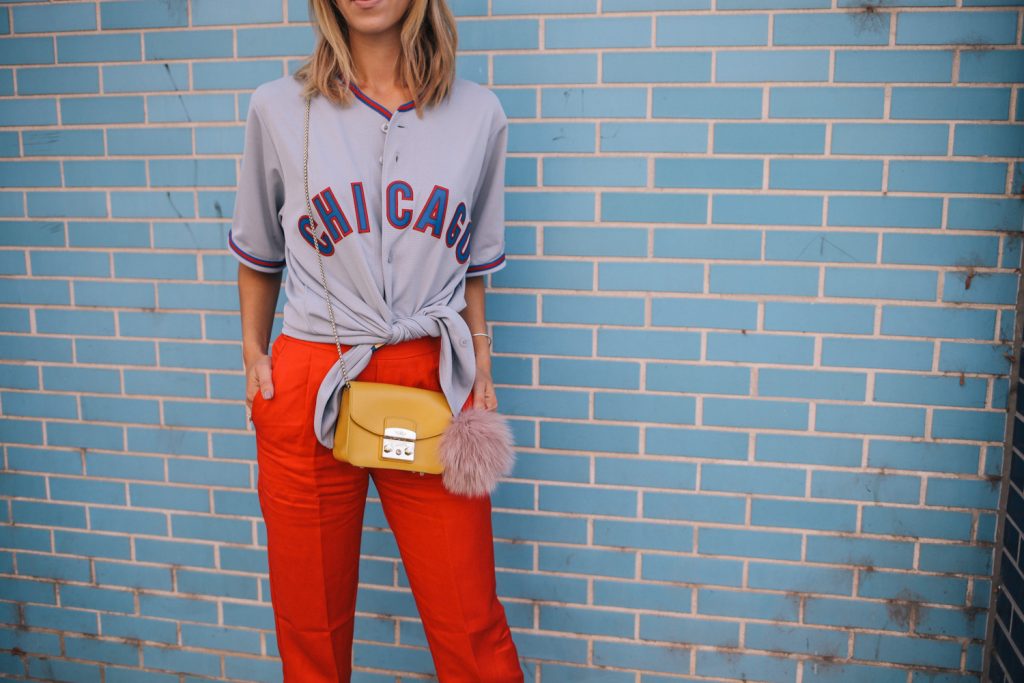 Happy game day….again. This week is chalk full of game day content, but none that will disappoint! Today I've partnered with Rep your Roster, a brand that allows you to rent jerseys from your favorite team – think of it like the sports version of Rent the Runway! Jerseys are priced below $20 for you to rent and wear for special moments, like the playoffs! This Ryne Sandberg jersey rents for $16, but retails for over $100 – thats more money for a helmet full of nachos!!! Today I've styled this Chicago Cubs jersey from Rep your Roster to share my Chicago Cubs Post Season Fashion look to cheer the Cubbies on!
SHOP THE POST: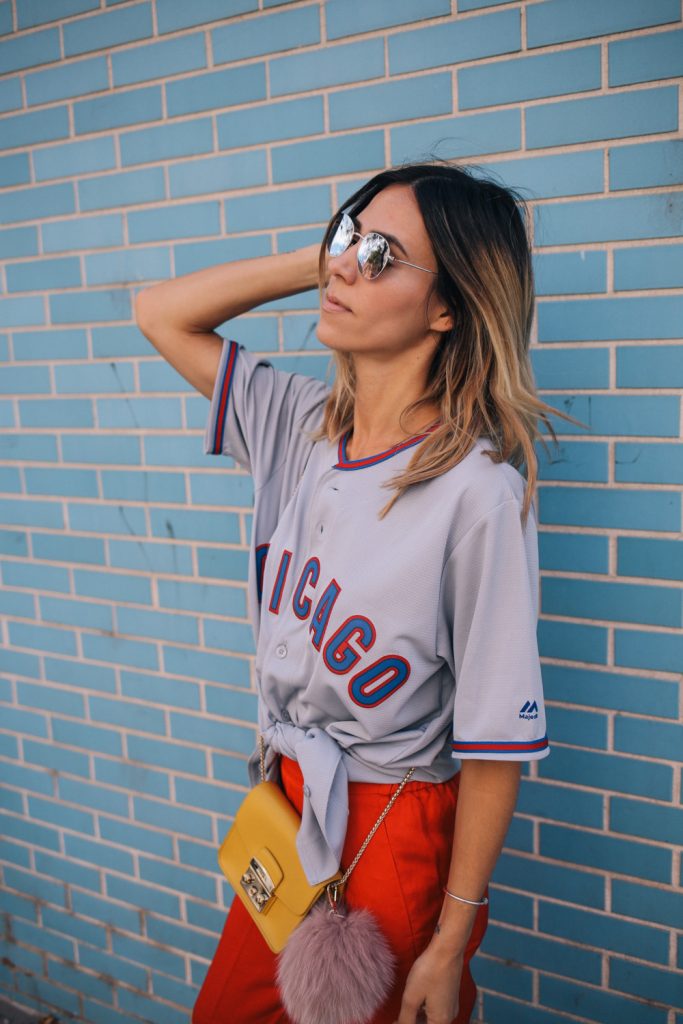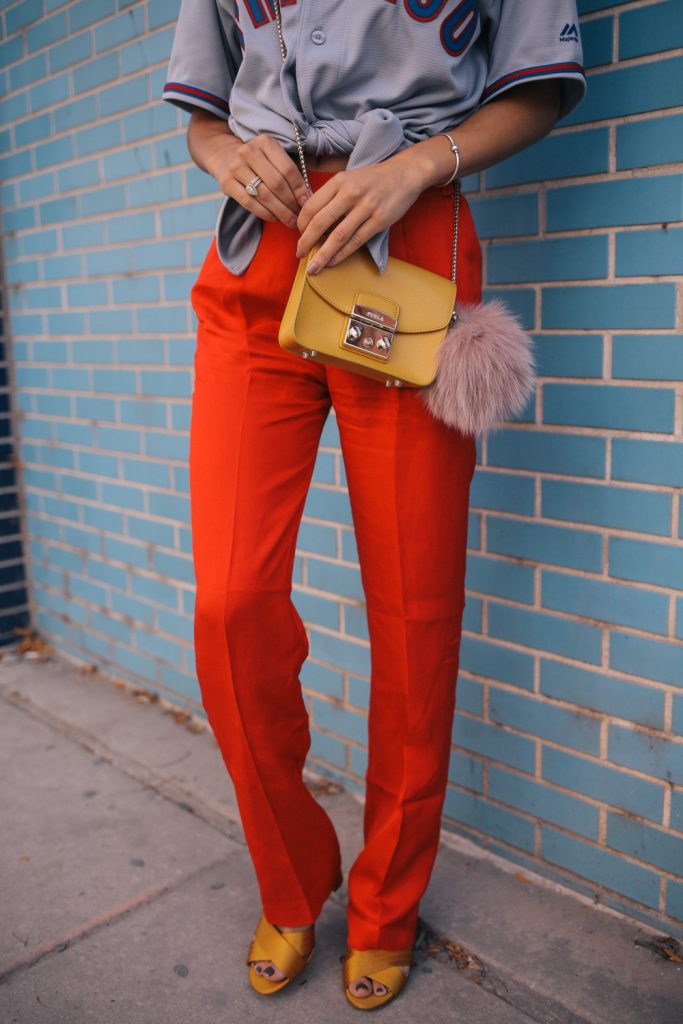 CHICAGO CUBS POST SEASON FASHION
Chicago Cubs Jersey – Genius company that allows you to rent jerseys from your favorite team! Thats extra money back in your pocket!
Red Suit Pants – Great suit pants, here (ON SALE!) is the matching jacket – the fit like a glove and this color is super on trend this fall.
Furla Bag and Pom – Really a great investment piece that I wear all the time! This pom is my favorite bag accessory!
Mirrored Sunglasses – Love these mirrored sunglasses and the retro feel.
Yellow Satin Sandals – This fall I have been REALLY drawn to this "old gold" yellow – can you tell? These sandals are super comfortable and I have been wearing them well in to fall!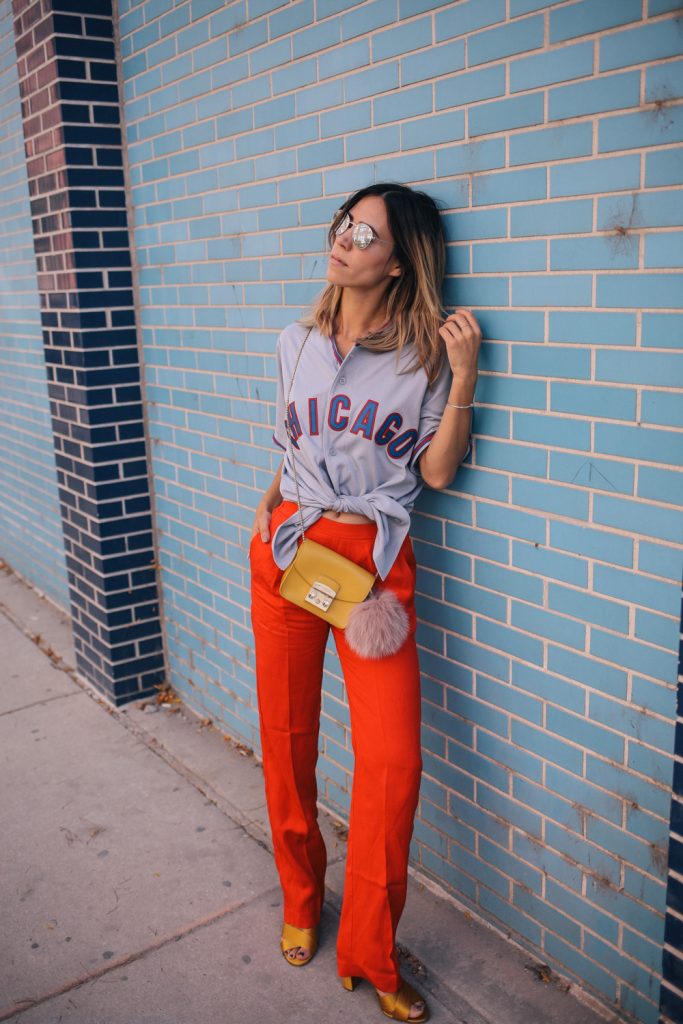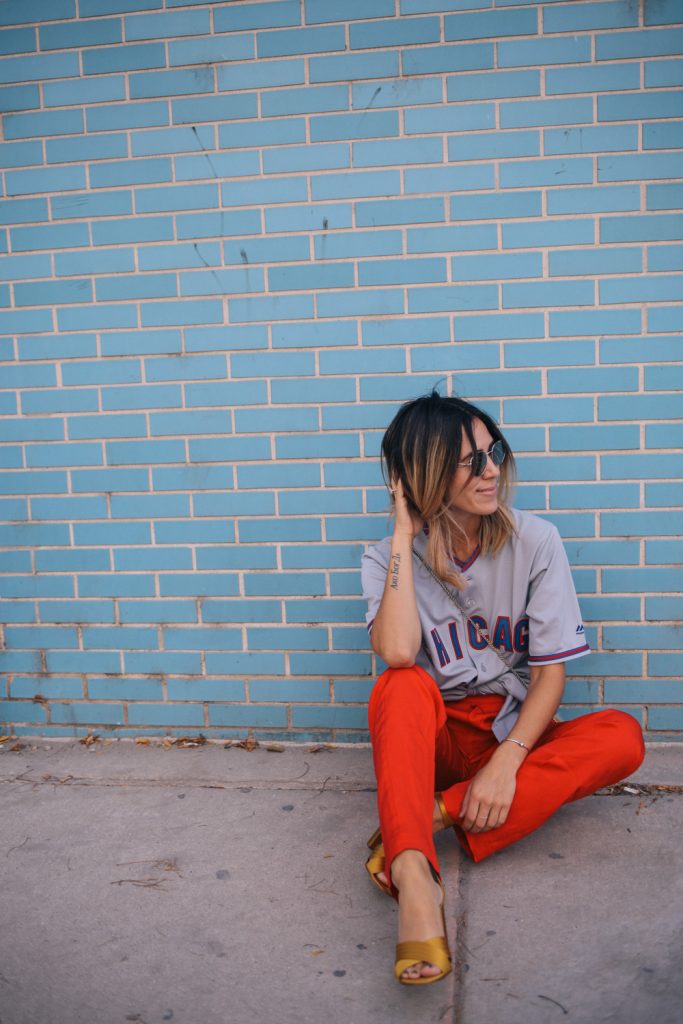 Ok so how cool right? Last year the Chicago Cubs went to the World Series and Brian and I went to a game. The only dilemma was that I only had summer Cubs gear – I mean it was the World Series I needed to dress that part. Had I known about Rep Your Roster, I could have styled this $100 jersey with my look. Well, my misfortune is now your treasure! Be sure to check them out here!
My styling for this look was crucial to the success of the overall look. To complete my Chicago Cubs Post Season Fashion look, I've this jersey with my new favorite work pants from H&M. They are pull-on pants, so they are essentially like sweatpants with an elastic waistband.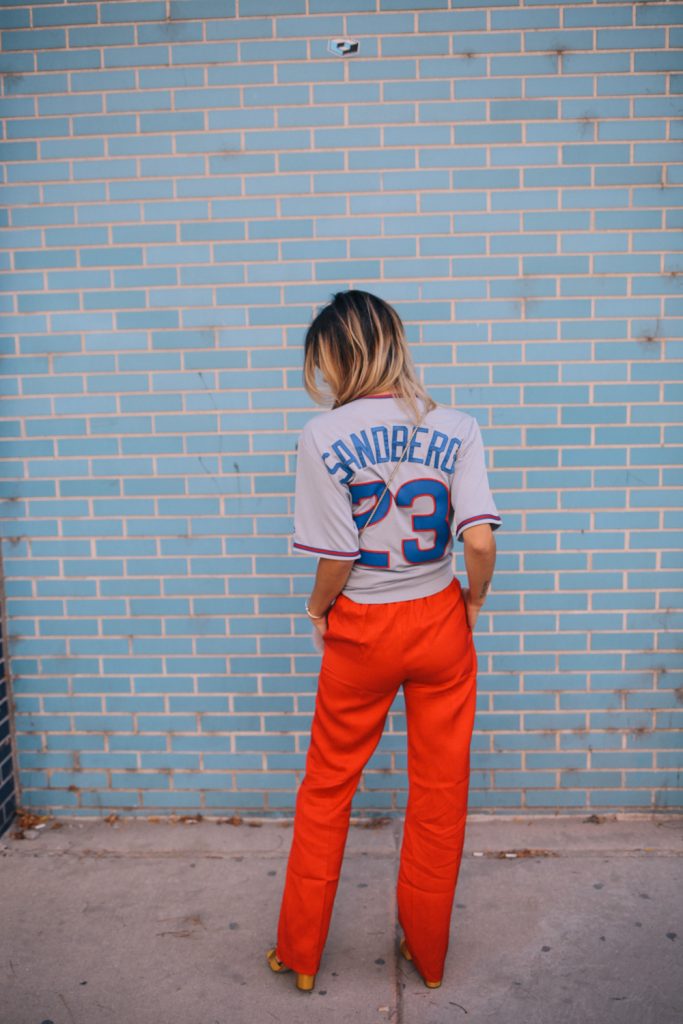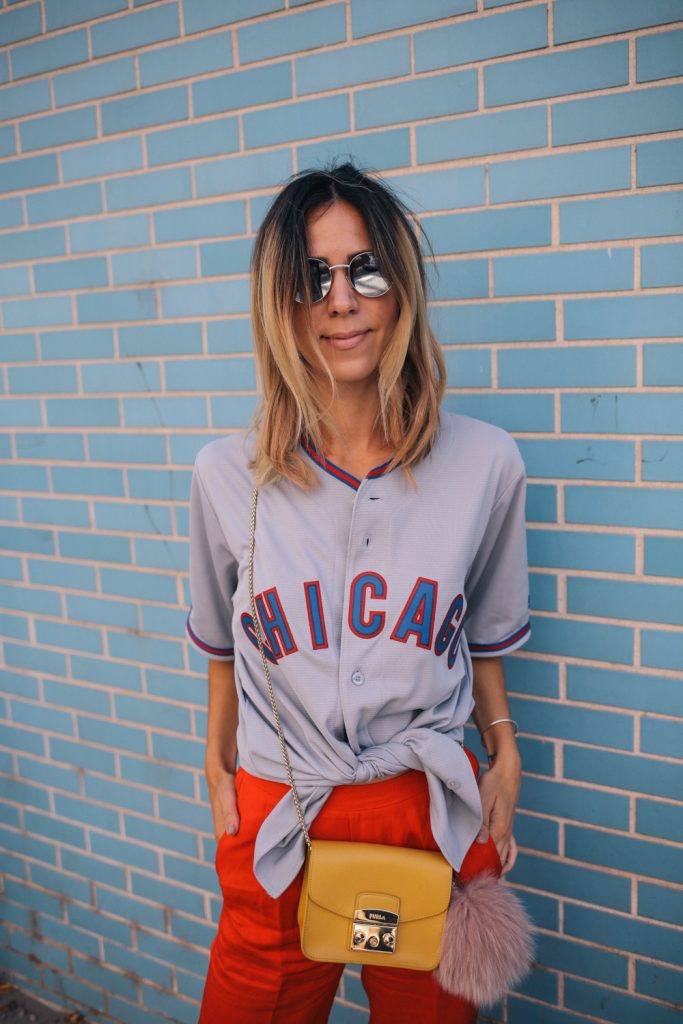 One of my favorite colors coming out of fashion week this past season was this red hot red – no pun in tended. The vibrancy of the red is killer and will make anything look good! To contrast the red, I finished off the look with this bag and these perfect satin sandals. Game day ready!
This post is in partnership with Rep Your Roster. 
Shop the POST:
Chicago Cubs Jersey | Red Suit Pants | Furla Bag and Pom | Mirrored Sunglasses | Yellow Satin Sandals

YOU MAY ALSO LIKE