March 11, 2019
Black + White Ann Taylor Work Look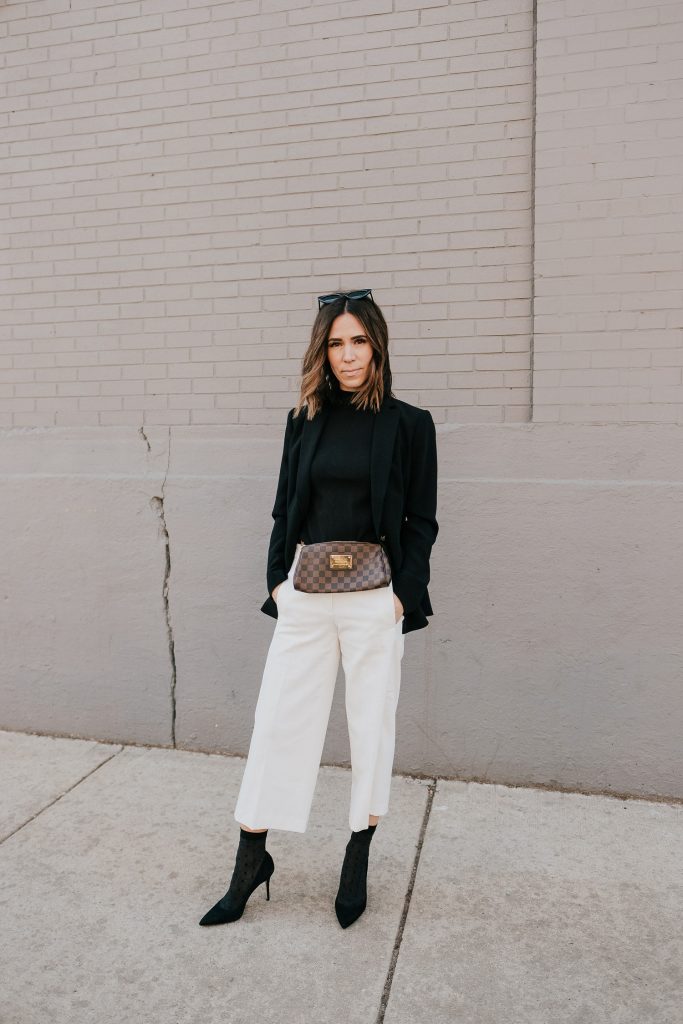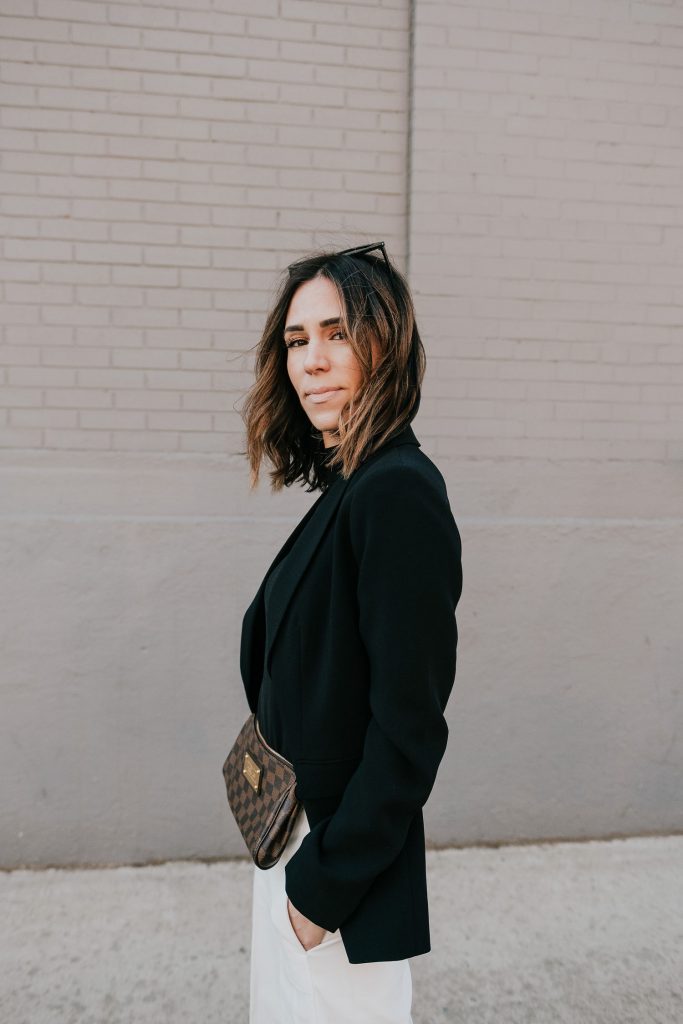 Happy Monday! After a short weekend due to Day Light Savings, I'm ready to start this week! Although waking up at 6:00am was a little harder than usual today, since it's now BLACK out, spring is nearly here and I can't wait! Last week when I was in Chicago, I spent some time at the Ann Taylor store on Michigan Avenue, trying on pieces from their new collection – I was like a kid in a candy store! Ann Taylor always has the most beautifully tailored pieces for work.  It's business casual for a trend setter in the work place! Inspired by all things menswear, today I'm sharing the full black and white Ann Taylor work look that will become your spring work uniform!
SHOP THE LOOK: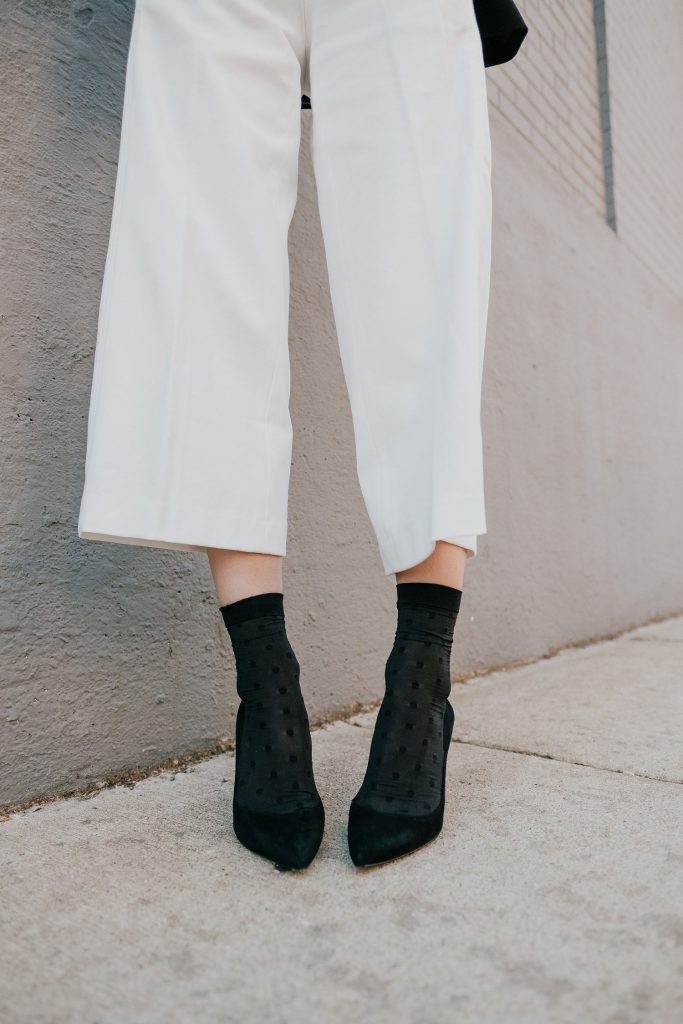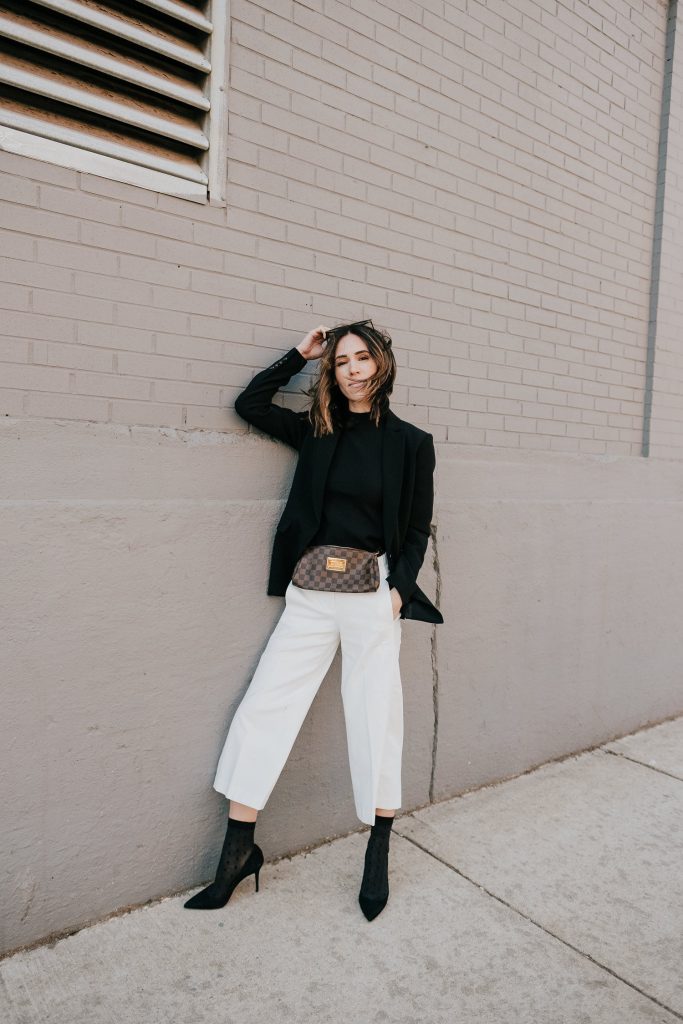 ANN TAYLOR WORK LOOK
Working in the corporate world for the last 10 years of my life, I've always struggled with trying to keep my individual style, while conforming to the norm. But lets be real, that isn't me at all – I've always been one to express my personality through my clothes, even in the work place. Later in my career when I switched from corporate to agency life, I truly understood the value of versatile pieces. I didn't have the space or cash flow to have multiple wardrobes, so I needed pieces that I could interchange between my personal and work life!
When I spotted this Ann Taylor Long Blazer, I knew it was love at first sight! The fabric is extremely luxe allowing it to versatile from work to play and can easily be styled with a work pant or denim. Ann Taylor has always been my place for go-to blazers for their tailoring, this velvet Ann Taylor blazer was in my fall and winter rotation! One of the pieces that I consistently tried on last week at Ann Taylor was this Mock Neck Sweater Shell. When it comes to versatile work pieces, it's important to have strong layering pieces in your closet. This Mock Neck Sweater Shell is a product you can wear several different ways and it will never feel like you are wearing the same thing twice….even though you are 🙂 One of my favorite layering pieces from the fall / winter season was this neck tie blouse from Ann Taylor – the style and color make it easy to style every season!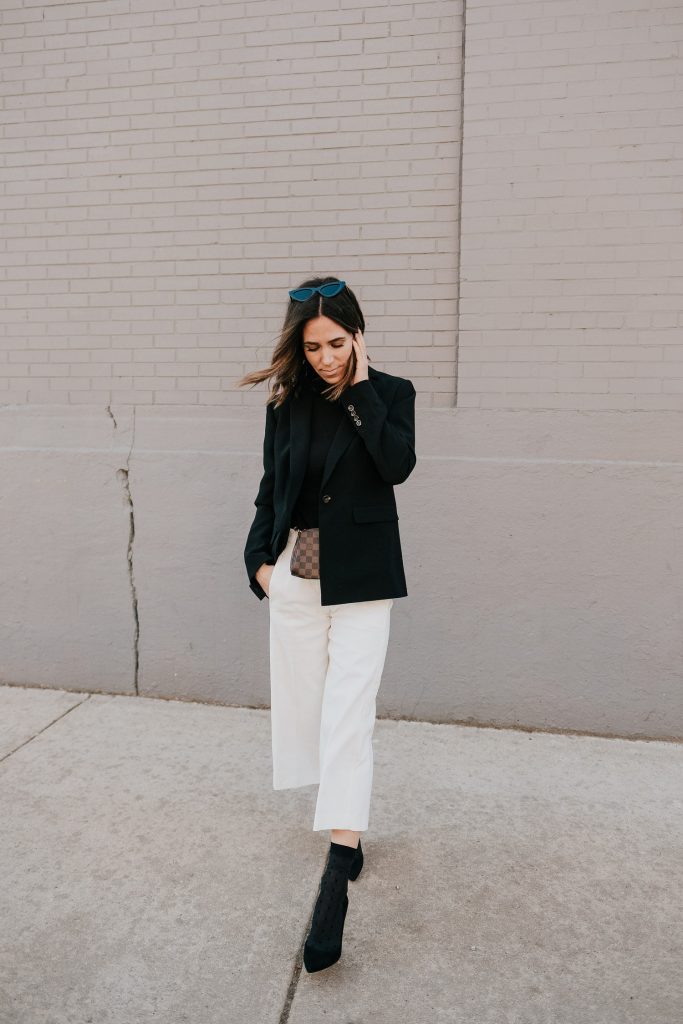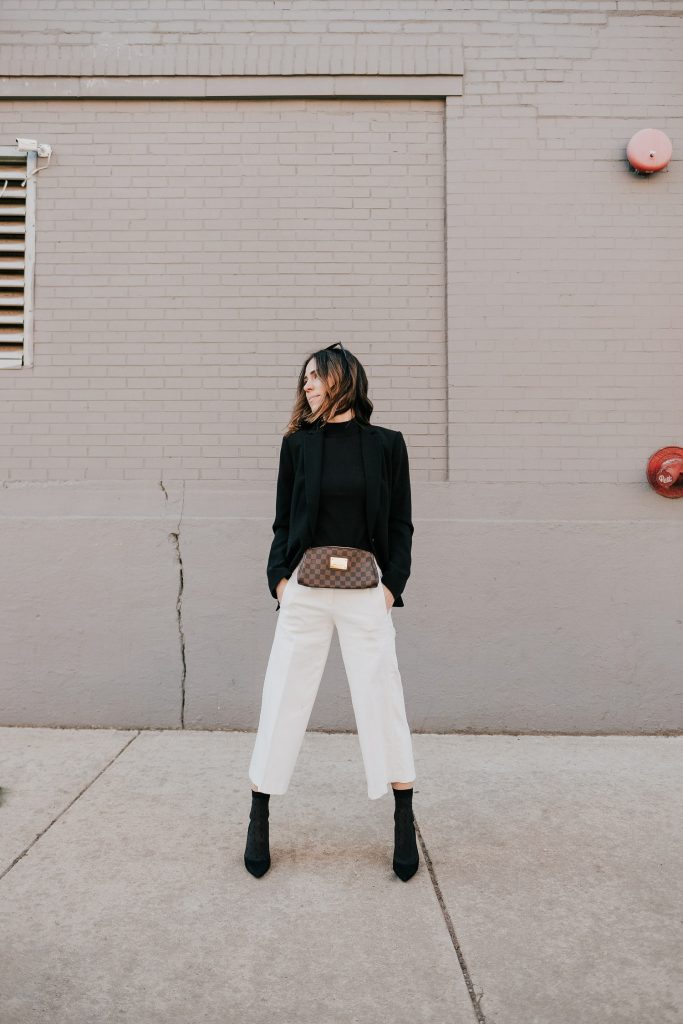 Spring and white pants are synonymous….at least they are for me! I LOVE a good white work pant that I can wear through spring and summer! The weight of these
Wide Leg Marina Pant
is heavy enough to keep your underwear hidden, but light enough to keep you cool in summer!
ACCESSORIES
When it comes to work, we are only as good as our work pumps – am I right? These black suede Mila Suede Pumps from Ann Taylor are absolute perfection! The heel gives me just enough lift without pushing my toes to their death! That is one of the things I've loved about Ann Taylor footwear, their sizing is VERY consistent. For a fun element of flare, I styled these Refined Trouser Socks with the pumps. The sheer trouser sock with sandals and pumps is a huge trend right now and it is a way for me to express my style and individuality in the work place!
This post is sponsored by the Ann Taylor store on Michigan Avenue in Chicago. All thoughts are my own. 
SHOP THE LOOK:
Ann Taylor Long Blazer | Mock Neck Sweater Shell | Wide Leg Marina Pant | Refined Trouser Socks | Mila Suede Pumps

YOU MAY ALSO LIKE