November 16, 2015
City Caping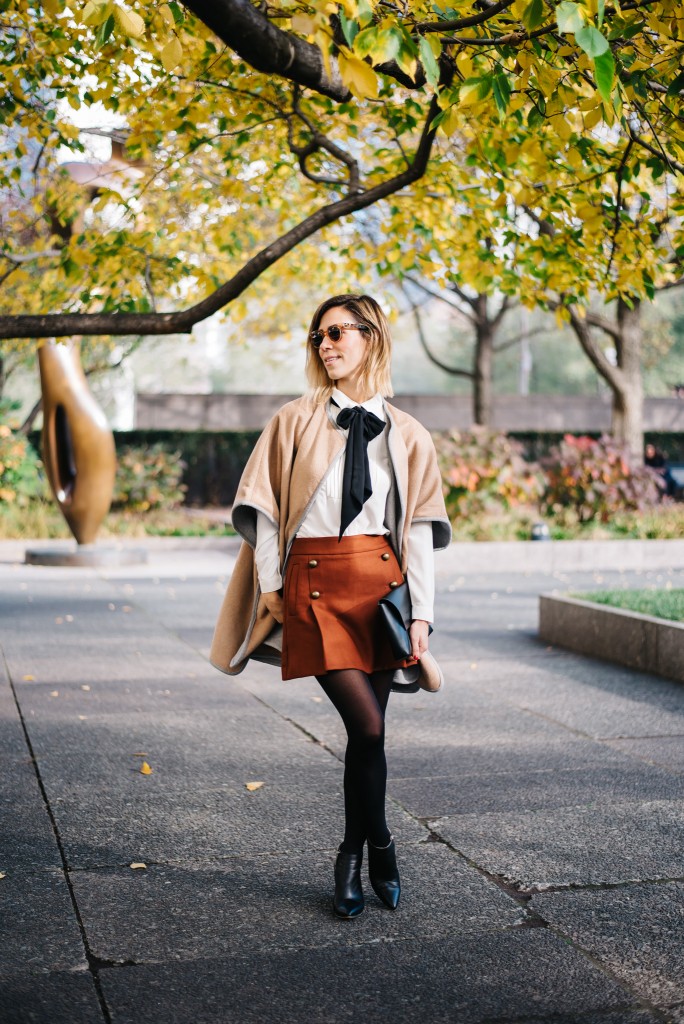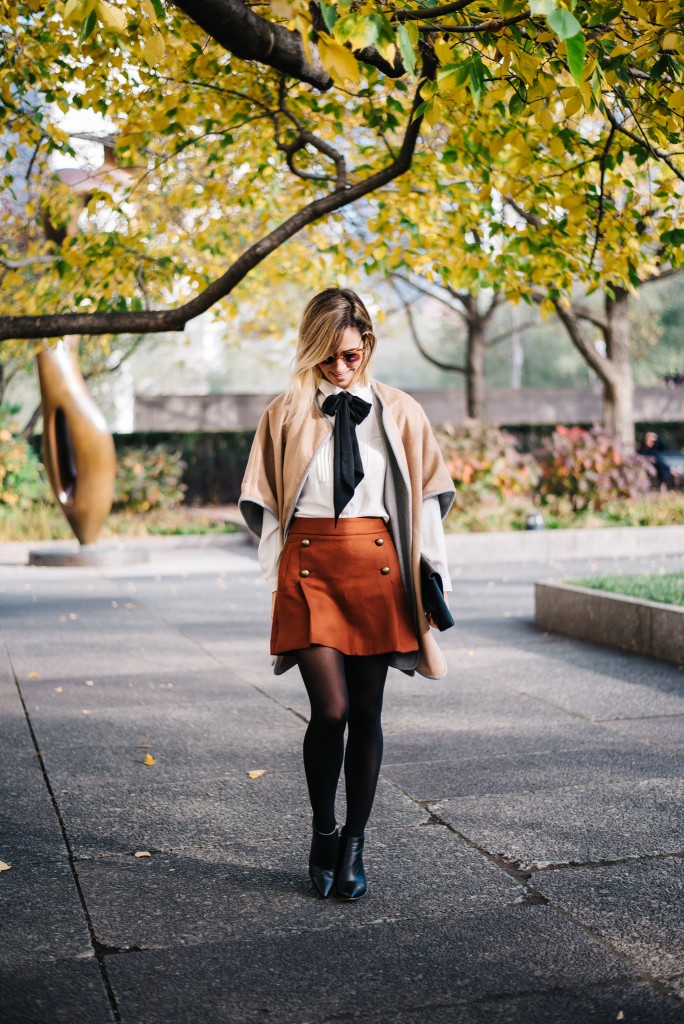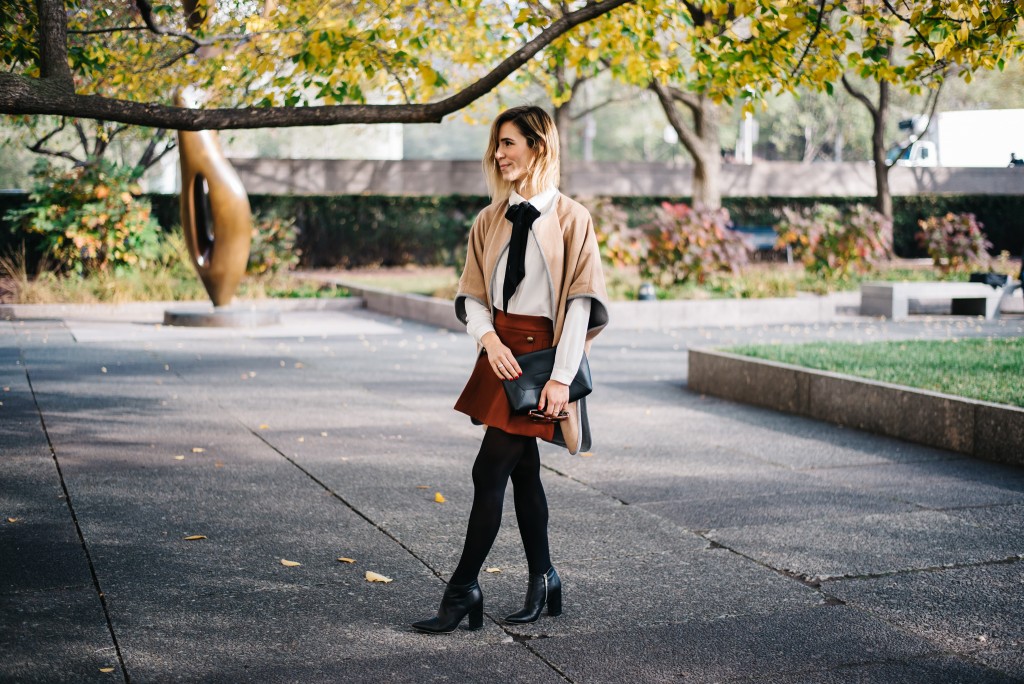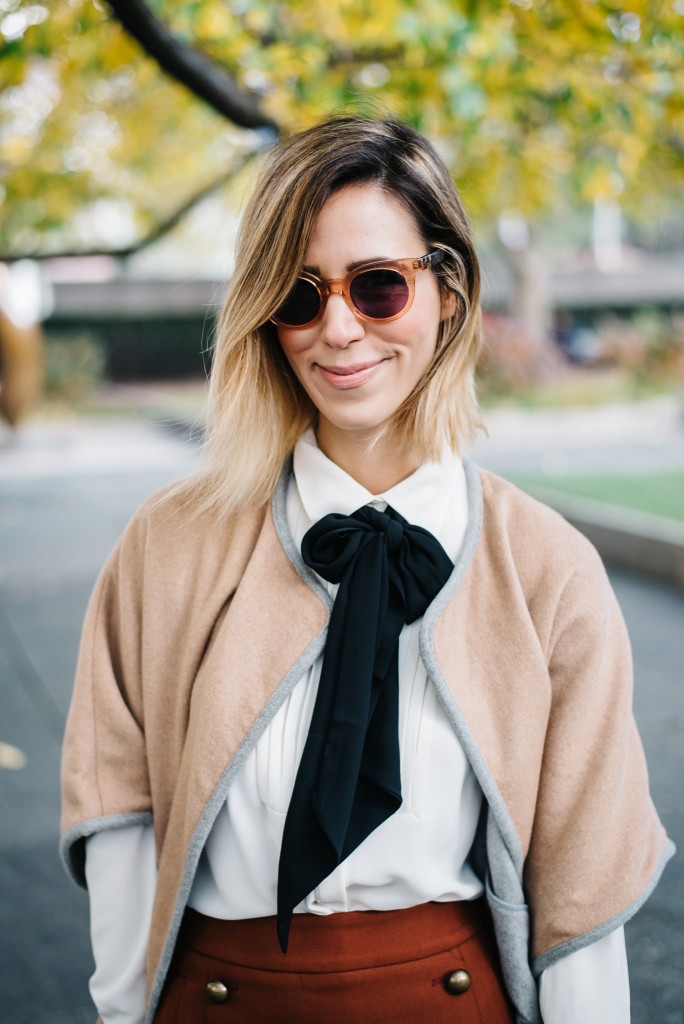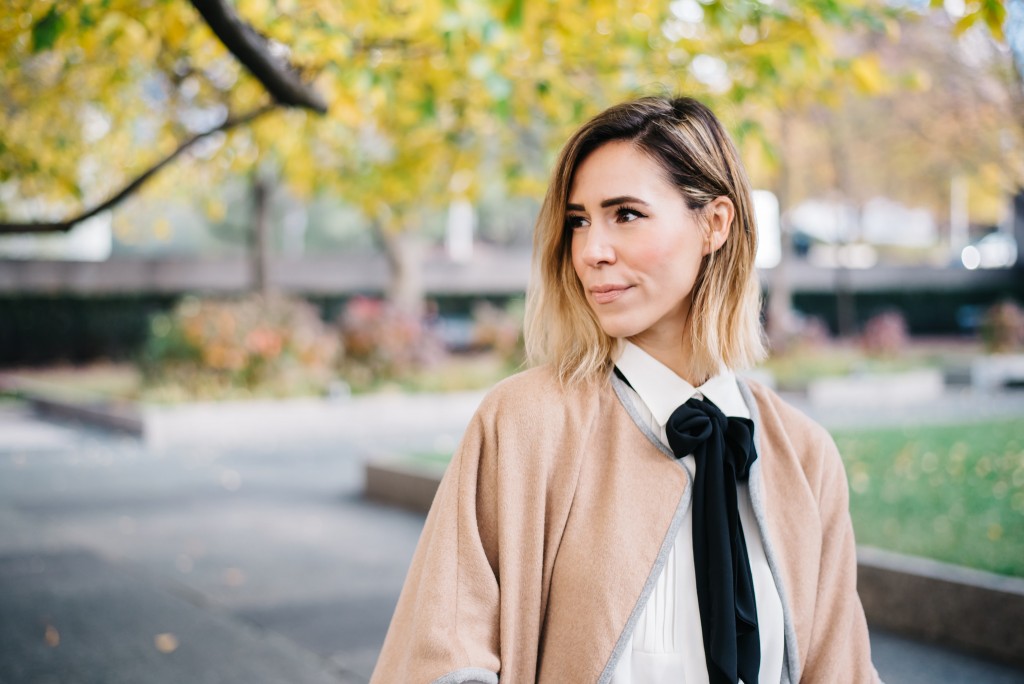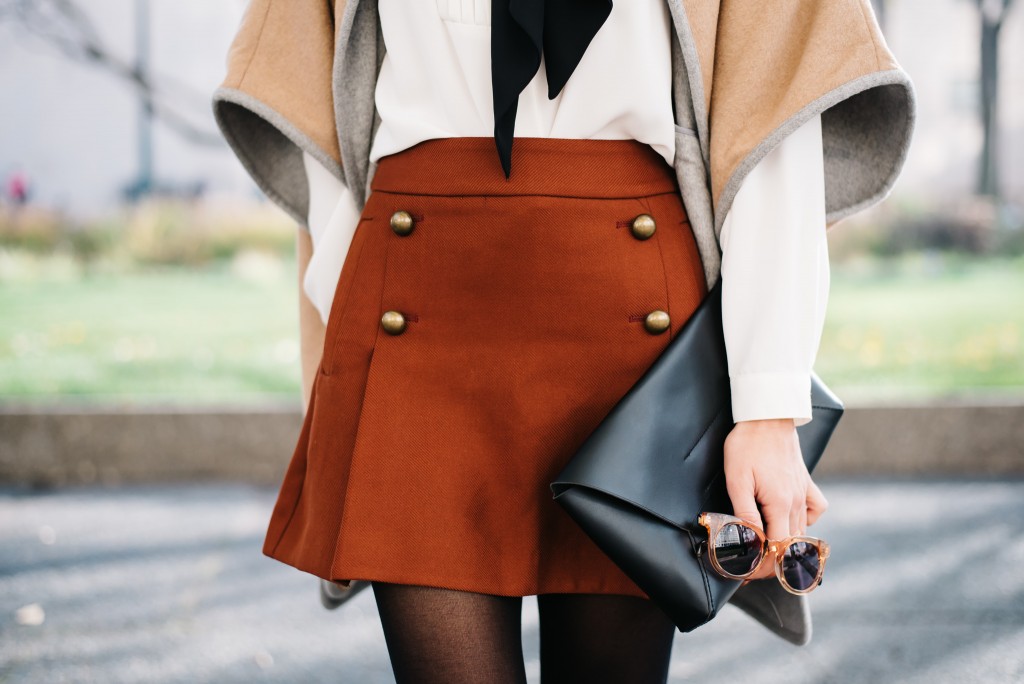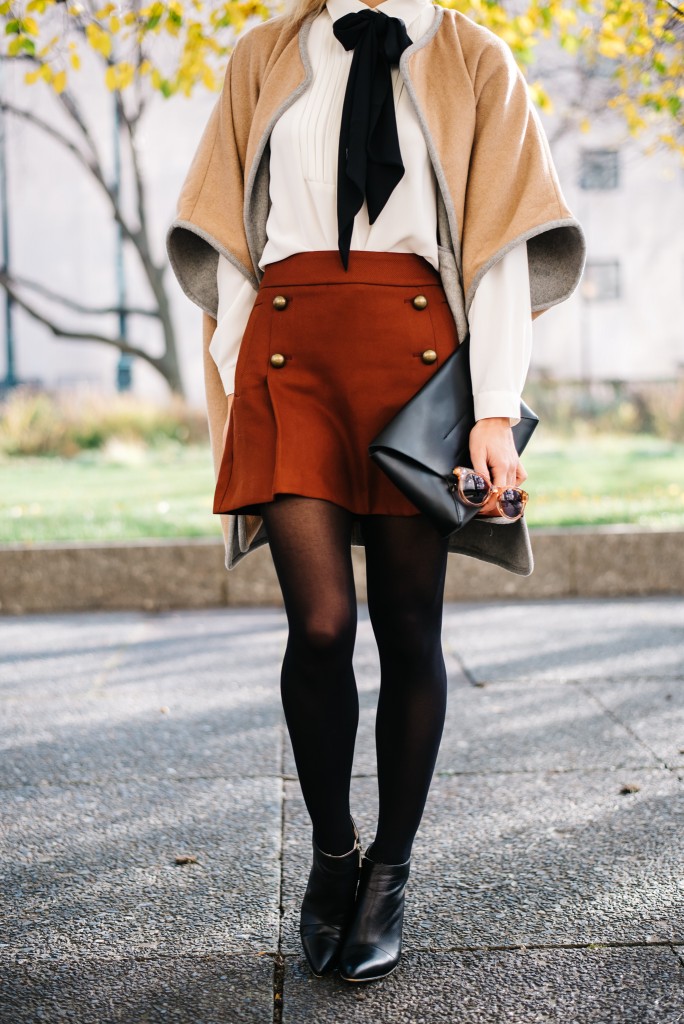 Well if there is one thing I can't complain about this Monday, it's the weather. Chicago has yet again surprised us with this beautiful warm weather – I've escaped another week without my wool coat! I hope mother nature is being kind to you as well!
This Ann Taylor city cape has been the answer to all my oddly warm Chicago weather answers. It's the perfect way to battle those crisp winds without adding too much bulk – and making you sweat. The cape also has a way of making things super chic in three seconds 🙂
The private school look always resonates with me during the fall – maybe it's because I never went to private school and never got to dress the part 🙂 Today I'm sharing a super fun look that I will have on repeat for all of fall and is a good Thanksgiving contender too! When I spotted this skirt on a blog "research" trip, I stopped and grabbed it immediately.  It's one of those items you never want to regret not buying after its sold out – buyers remorse is real people.
I'll be honest, the skirt is a little short, but nothing a good pair of opaque tights couldn't solve. I paired the skirt with the perfect silk blouse (super cheap at Forever 21) and a cute neck tie to add some mascilinity to my look.
YOU MAY ALSO LIKE