May 31, 2019
Summer Knitwear
[ezcol_1half]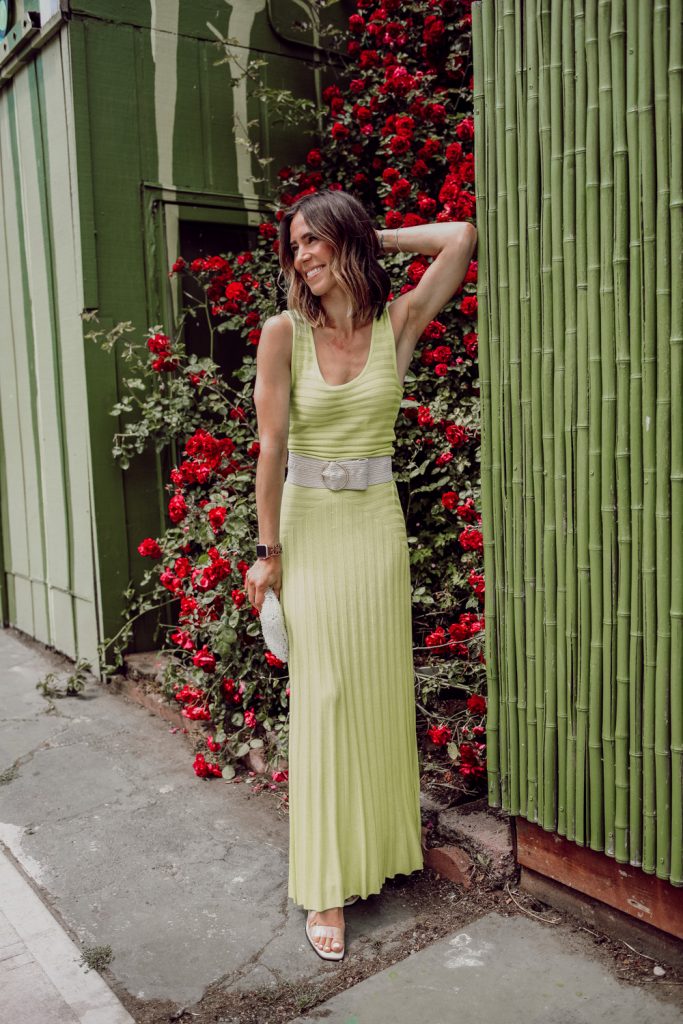 [/ezcol_1half] [ezcol_1half_end]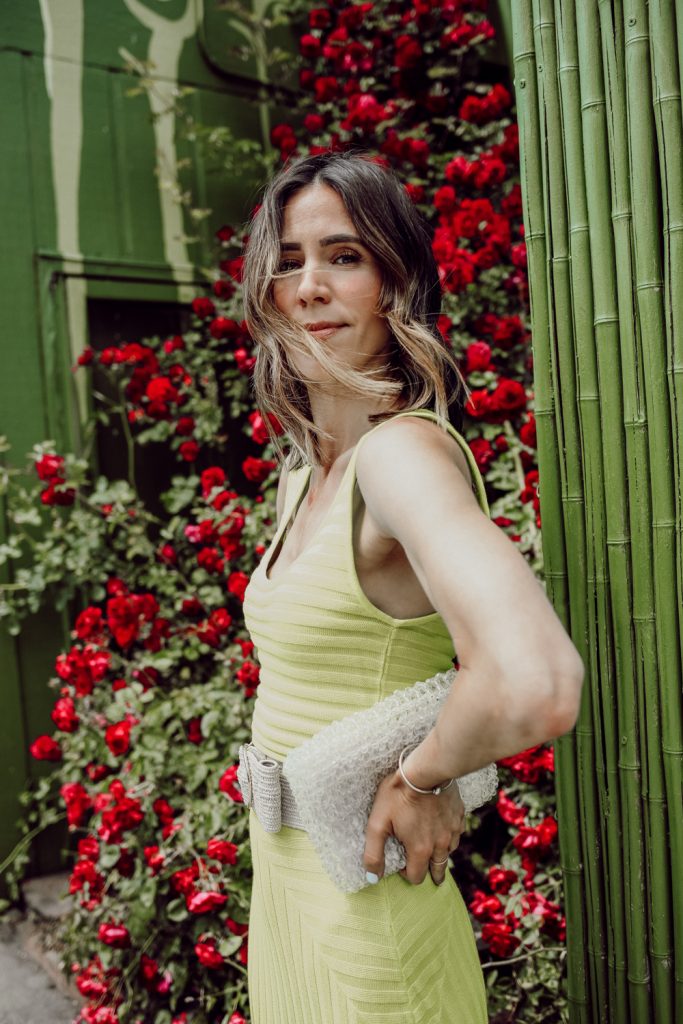 [/ezcol_1half_end]Hellooooo Friday! Who doesn't love a short week?! Today we are in Palm Springs with family for a wedding this weekend and I can't wait! We are staying at the famous Parker Palm Springs so get ready for an instagram overload! I've been wanting to stay at the Parker for some time – they don't let you walk the grounds unless you are staying there! Now that we have completely shifted our focus from spring to summer, it's time to start talking about summer fashion!
Knitwear is most commonly associated with the colder months, but summer knitwear is having a moment right now! When you live in a temperate climate, like Seattle, you have to be prepared for those cooler summer days and nights. Because summer knitwear comes from lighter materials, it makes it super easy to layer with all your summer pieces! Today I'm sharing my favorite summer knitwear and how you can style it this season!
SHOP THE POST:

[ezcol_1half]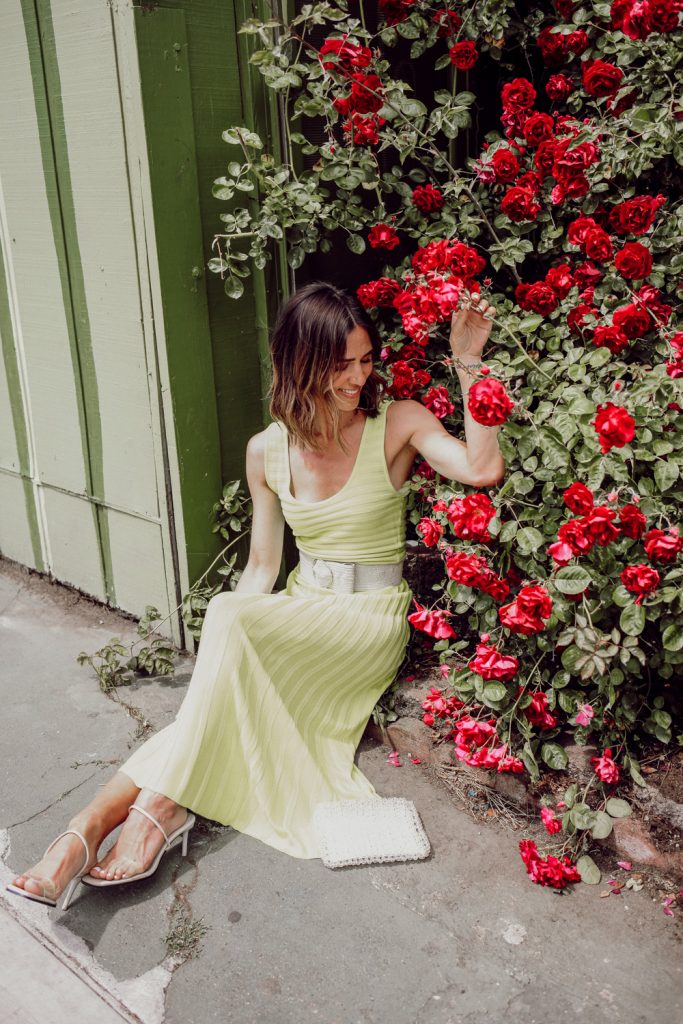 [/ezcol_1half] [ezcol_1half_end]
[/ezcol_1half_end]When I spotted this Mara Hoffman Knit Dress my jaw nearly hit the floor – the color, the silhouette..and the list goes on! If you are looking for the perfect day to night, casual to formal dress for the summer, THIS IS YOUR DRESS. The dress falls a little long to wear it with flats so I cinched the waisted and pulled up the skirt with a Woven Belt and styled it with these Clear Sandals (also here).  For the perfect casual date night look, I added this Beaded Bag – I'm obsessed with this trend!
SUMMER KNITWEAR
Summer knitwear is the perfect way to transition your wardrobe from seasons too. I'm in love with this incredible top and skirt set from H&M. It's the perfect set to style under a blazer for a work day or even a good happy hour! This fine knit dress is the perfect summer weekend dress, but can easily be elevated with the right styling and accessories! My favorite is when your works BLASTS the air conditioning, but all you want to do is wear your cute summer pieces to work. This linen cardigan is the perfect piece to keep at work and layer over your summer workwear.
Shop all of my favorite summer knitwear below:

[ezcol_1half]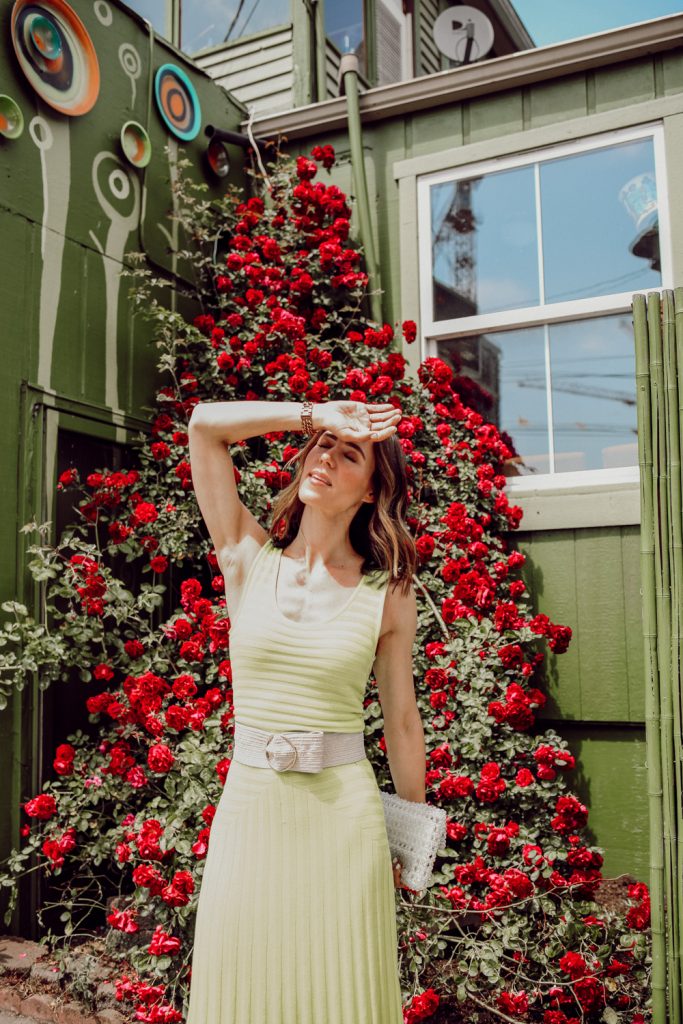 [/ezcol_1half] [ezcol_1half_end]
[/ezcol_1half_end]
SHOP THE POST:
Mara Hoffman Knit Dress | Clear Sandals (also here) | Woven Belt | Beaded Bag

YOU MAY ALSO LIKE