June 7, 2019
Stylelogue: Off Duty Swimwear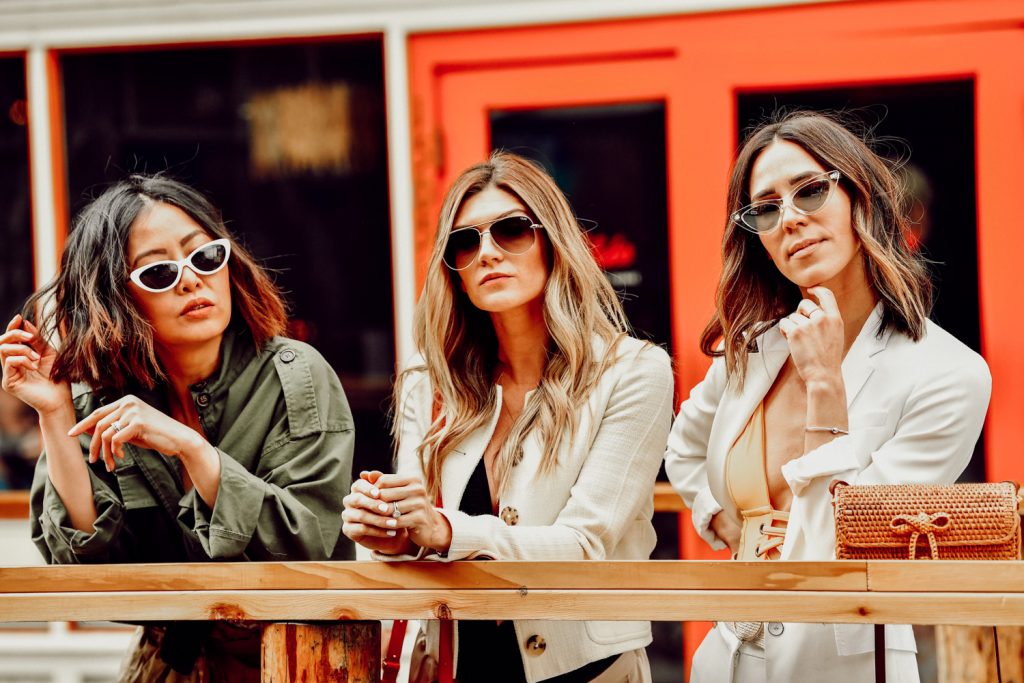 Another month, another Stylelogue!! The ladies (Cortney, Elisa + myself) of the Seattle Stylelogue are BACK with a fun twist on swimwear. We have finally arrived to the time of year where our bathing suits come out from hiding and are brought to the forefront of our closet for weekend fun! What if you can wear your bathing suit outside of it's normal use – what if you layered it under a suit? Today we are sharing three ways you can take your swimwear with you outside of the beach and pool! Off duty swimwear is a fun, and versatile, way to take give your swimwear more depth throughout the year!
SHOP THE LOOK

[ezcol_1half]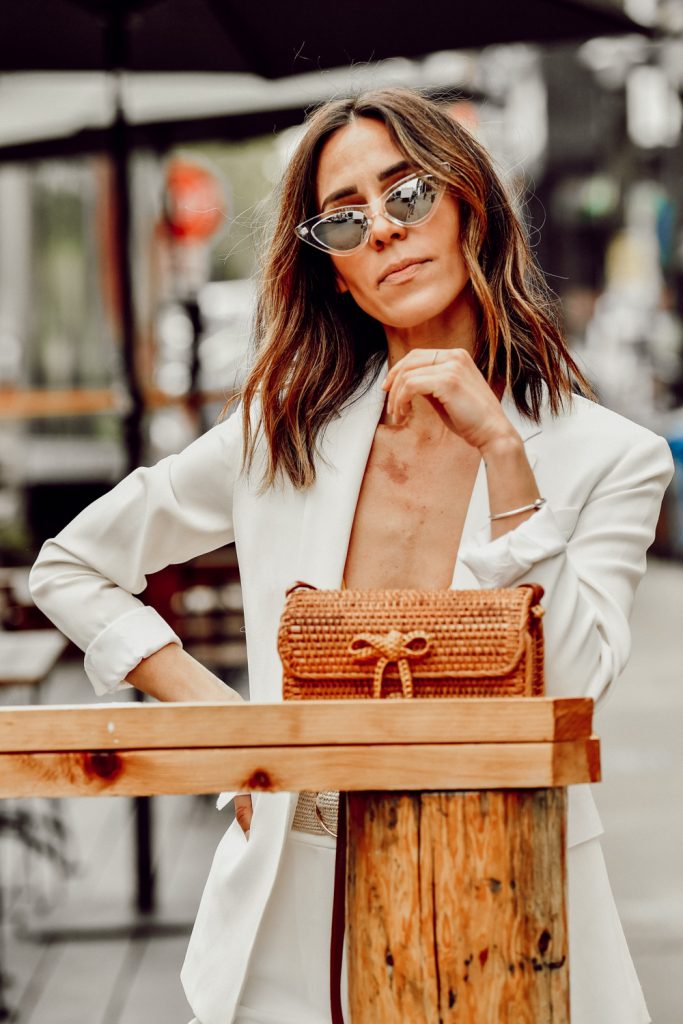 [/ezcol_1half] [ezcol_1half_end]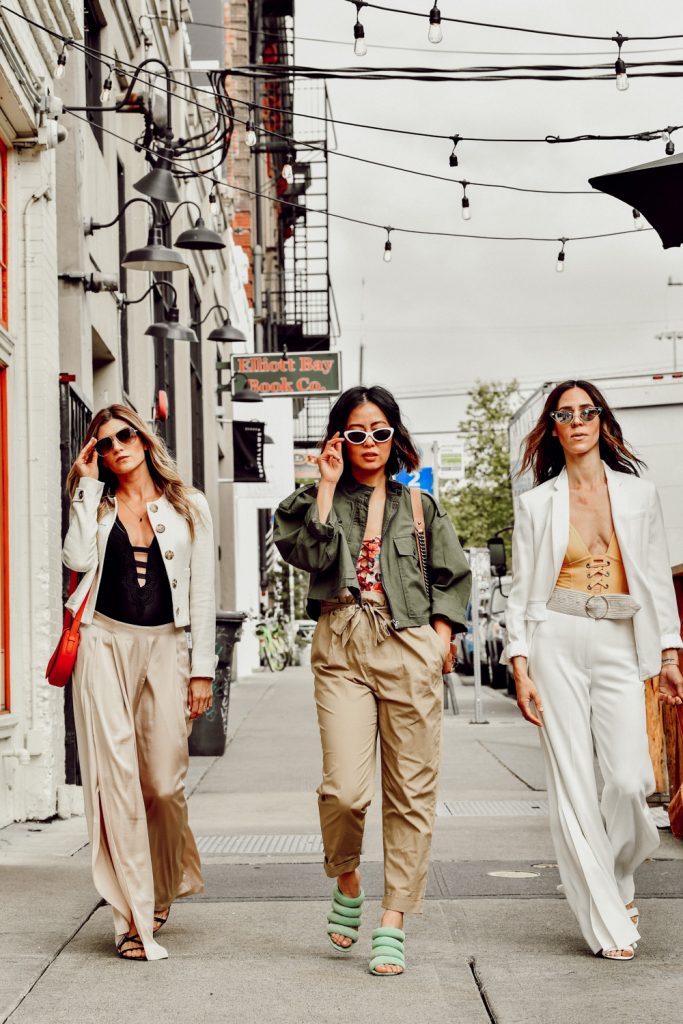 [/ezcol_1half_end]
HOW I STYLED THE TREND
This might be one of my favorite Stylelogue posts YET – this trend felt like a good challenge I was willing to conquer! With this trend, I was forced to think outside the box and not just add a bathing suit to my look, but to style it in a discrete, non blatant, way. For this look, I wanted to channel a business woman – someone on-the-go and how she would style it!
White this Yellow One-Piece Suit (here) from Mossimo serving as the anchor of my look, I wanted it to stay the local when putting my look together! Nothing says summer more than a GOOOOOD white suit for work. Now these are two separate pieces (here + here) that I've put together, but look like a complete suit! Alternatively, the plus side is that the pieces can be styled separately as well! To top off the look, I added my summer go-to's – these  Mirrored Sunglasses (that are under $15), this perfect summer Wicker Bag (under $50) and these Calvin Klein Heeled Mules, perfect for wedding season! [ezcol_1half]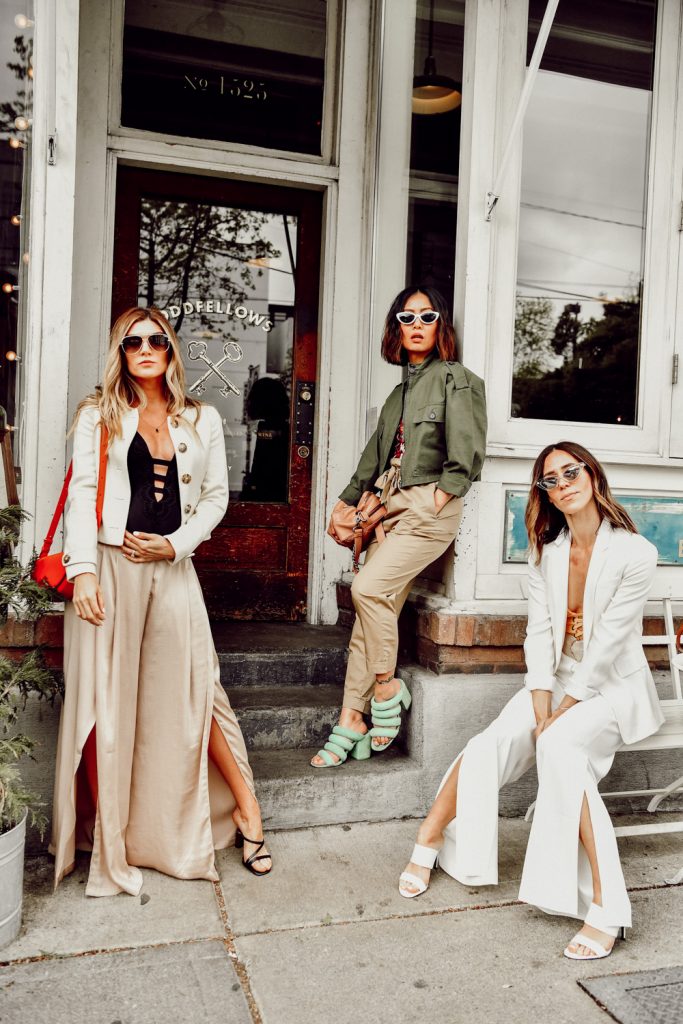 [/ezcol_1half] [ezcol_1half_end]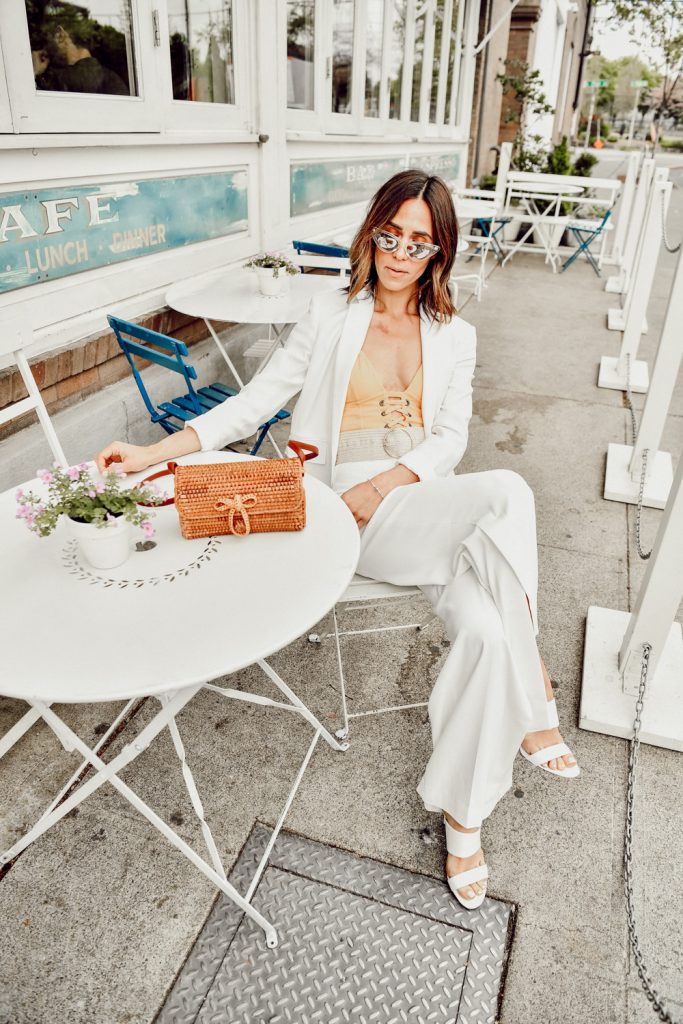 [/ezcol_1half_end]
OFF DUTY SWIMWEAR
Off duty swimwear is a fun take on styling your swimwear for any occasion, because why not? If you think about it, it's the one item in your closet that you truly only wear for certain vacations or during certain times of the year! And it doesn't always have to be a one-piece either – you can style a tankini with some high waisted jeans or shorts! This summer should be all about ease and styling the pieces you feel most comfortable in! Keeping reading to see how Cortney and Elisa styled their looks!
Elisa styled her floral Mossimo one-piece as a pop of print layered under her summer neutrals. The high-waisted paper bag pants balances the proportions perfectly with the military cropped jacket! Her mint suede mules are the perfect pop of color to compliment the print of her suit! I'm obsessed with how she wore her off duty swimwear – it's the perfect weekend look!
shop Elisa's look
jacket | swimsuit | pants | shoes | sunglasses | bag
Cortney styled her lace detailed one piece like the chic mama that she is, with beautiful neutrals and high end accessories! The movement in her pants have an incredible summer flow and effortless movement – they can easily be styled down for the beach or dressed up as she did with this gorgeous cropped jacket! For a pop of color, I'm loving this red crossbody – it makes such a fun statement against her neutral palette!
shop Cortney's look
jacket | swimsuit | pants | shoes | sunglasses | bag | necklace
[ezcol_1half]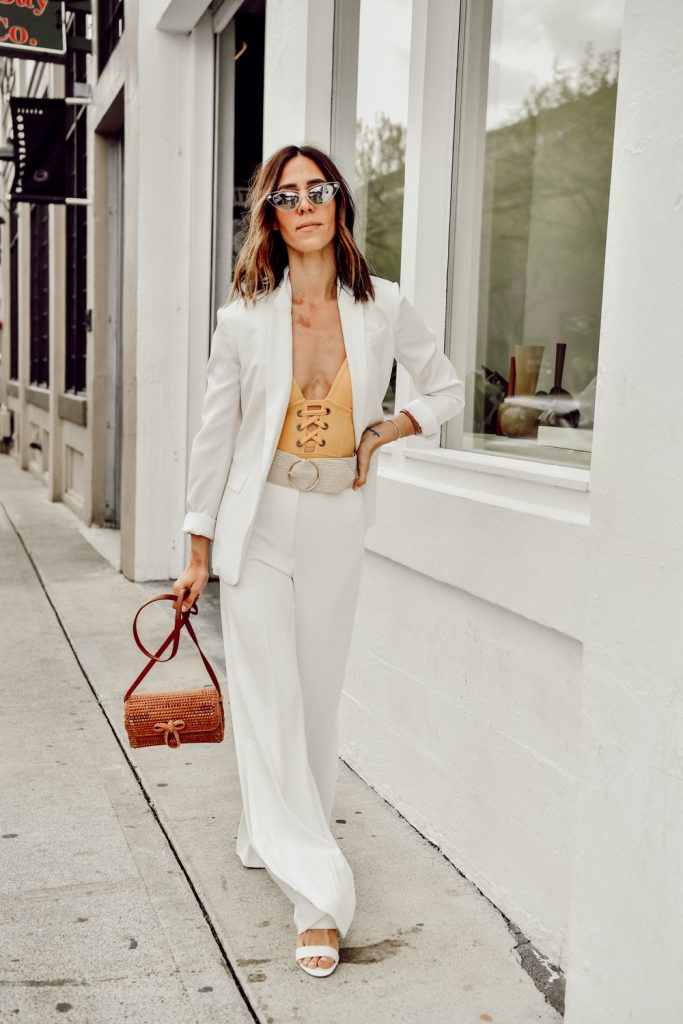 [/ezcol_1half] [ezcol_1half_end]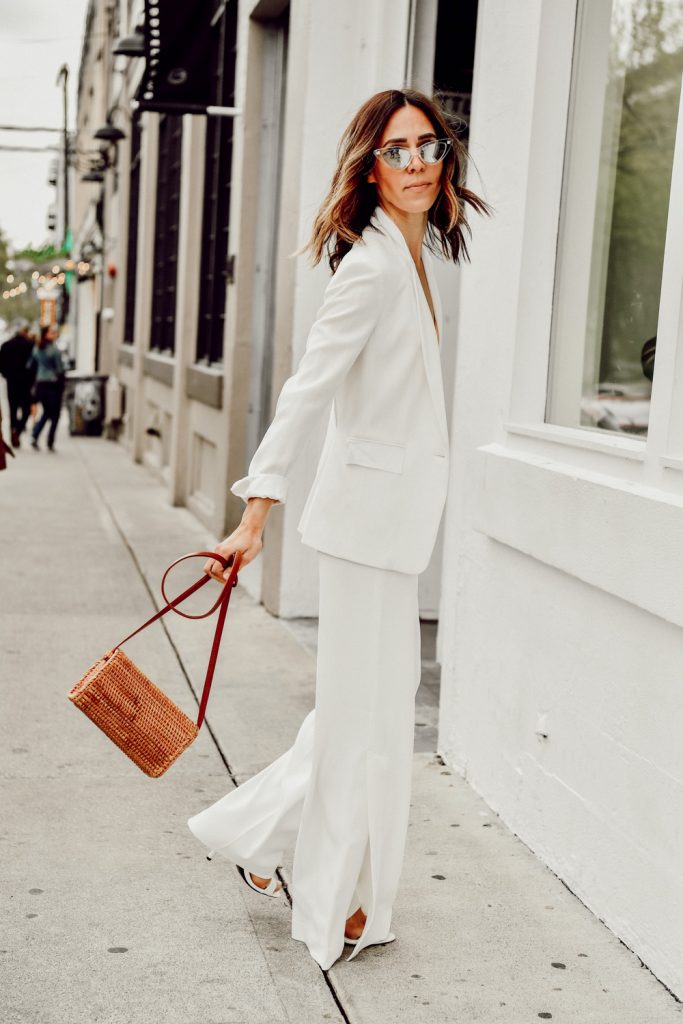 [/ezcol_1half_end]
Thank you to Mossimo for your partnership with the Seattle Stylelogue. All thoughts are our own!
SHOP THE LOOK:
White Blazer (similar) | White Wide Leg Pants (similar) | Yellow One-Piece Suit (here) | Mirrored Sunglasses | Wicker Bag | Heeled Mules

YOU MAY ALSO LIKE