May 22, 2019
Summer Workwear Looks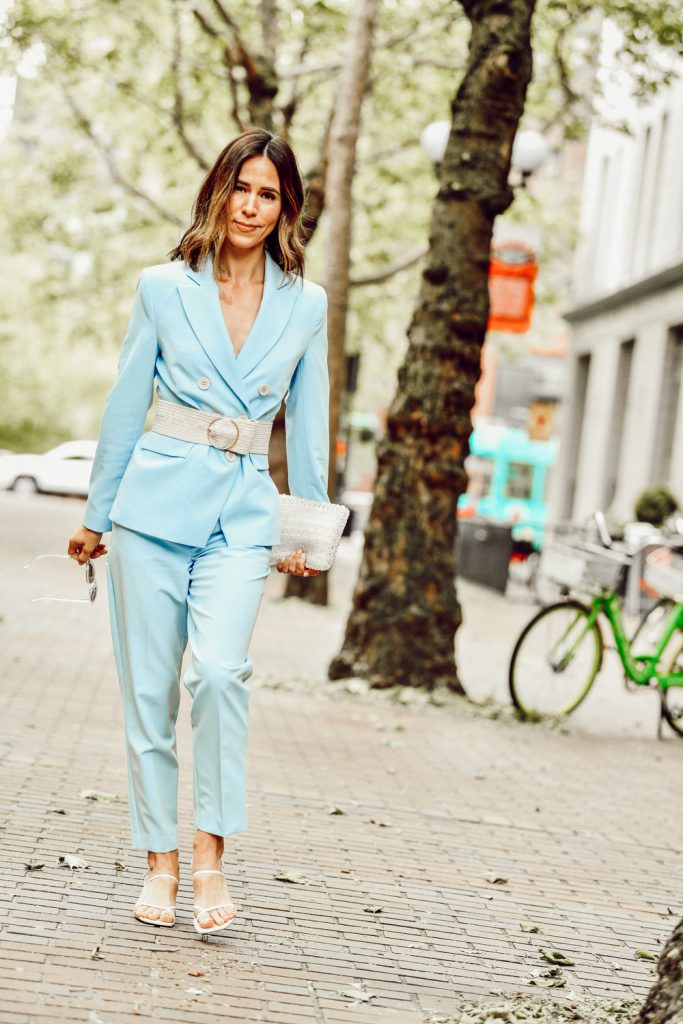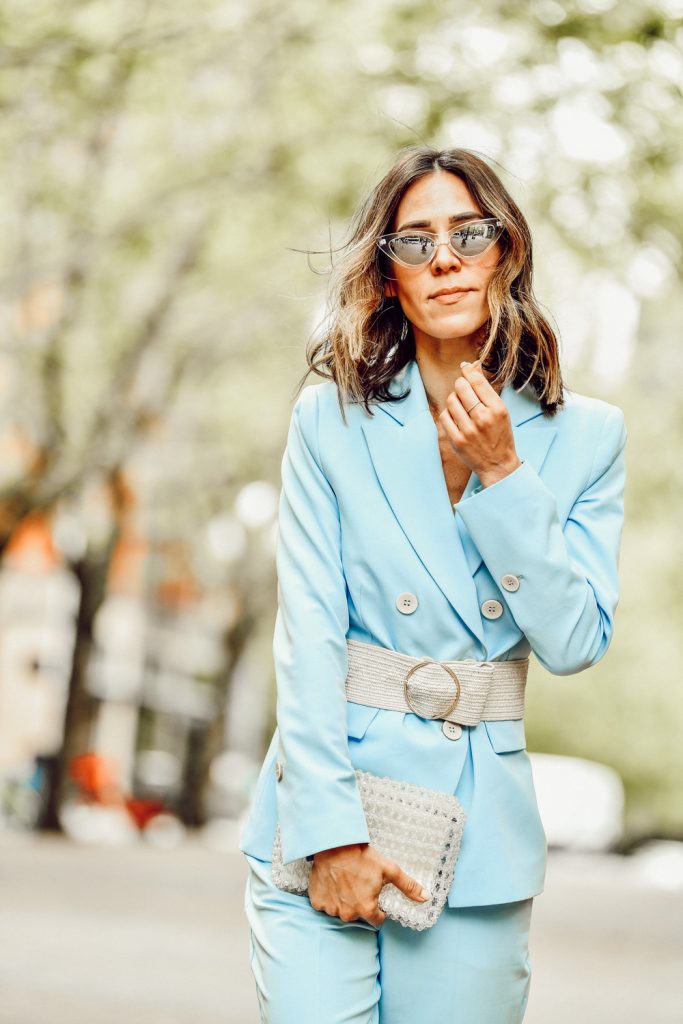 For the past 13 years, I've held a corporate job and in the summer heat I would RACK my brain on what I could wear to work. There were days that I need to dress more business formal and others I could get away with a "relaxed" business look. My second dilemma was trying to still stay true to who I am and reflecting that through my style, all while maintaining the respect from my peers. Anyone else in that same boat? Today I'm sharing some of my summer workwear looks that will give you the confidence you need in the work place, while keeping you looking refreshed!
SHOP THE LOOK: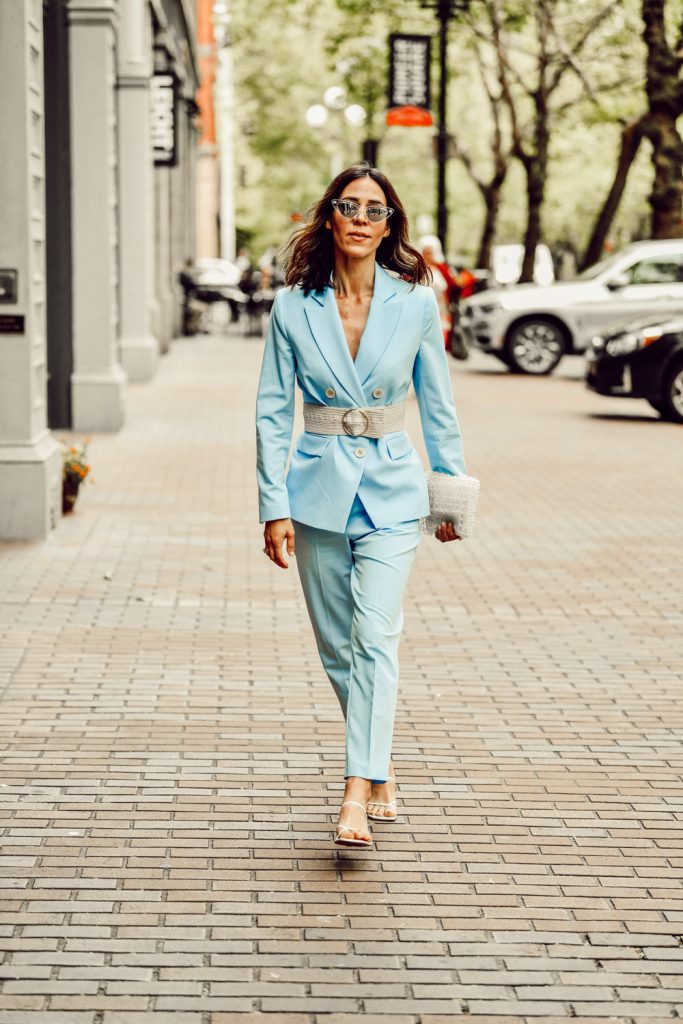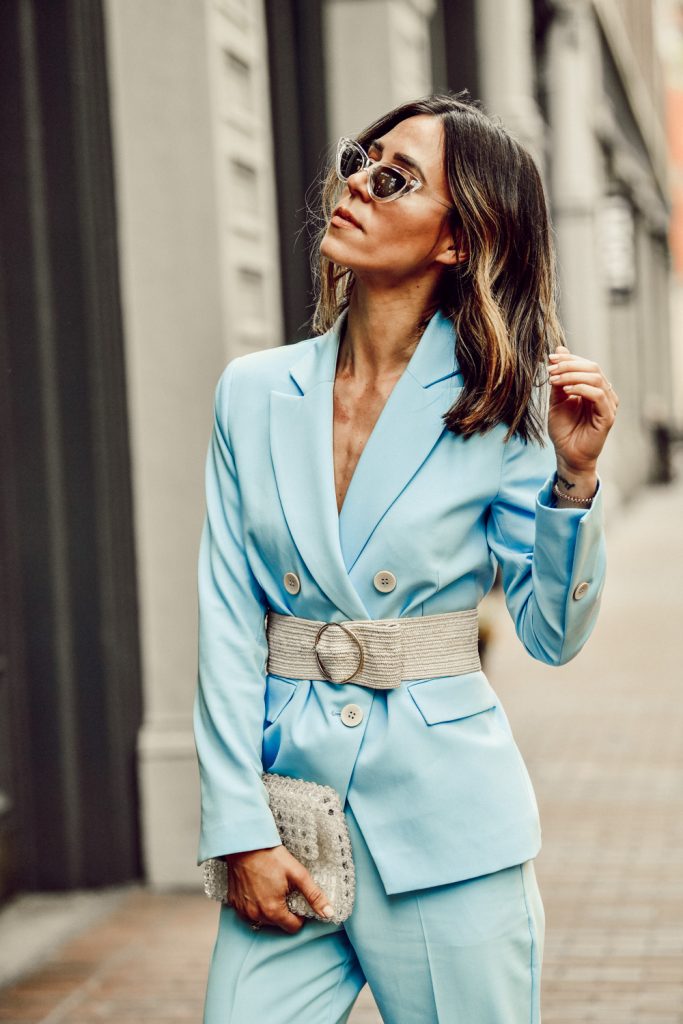 SUMMER WORKWEAR LOOK
Summer is one of my FAVORITE seasons for obvious reasons, the weather, but it's also the one season that pushes me outside my style comfort zone. During the fall / winter, I'm always gravitating towards neutrals, the same colors, the same pieces and so one. During the summer months, I'm wearing color, more feminine silhouettes and having fun with my style! That shouldn't change when you prep for a day of work!
Be bold and style your next summer workwear look with this light blue Topshop Suit Jacket and matching Topshop Pants. The color is perfection and the fit is chic! Menswear shouldn't feel like menswear – it's menswear with a feminine touch and Topshop's take on that is speaking my language. Since blazers can feel and look boxy, I cinched the waist on mine with this Woven Belt – it's a great way of accessorizing a suit! Add a fun bag, like this Beaded Bag, and some on barely there Sandals! In seconds you are good to go!
Shop more of my favorite summer workwear looks here: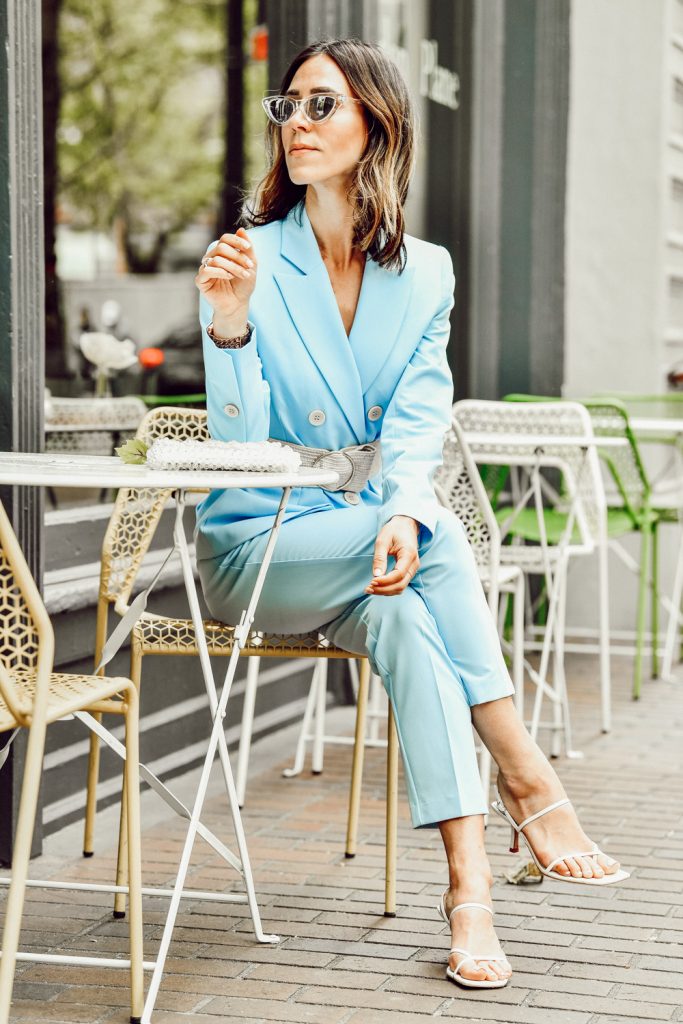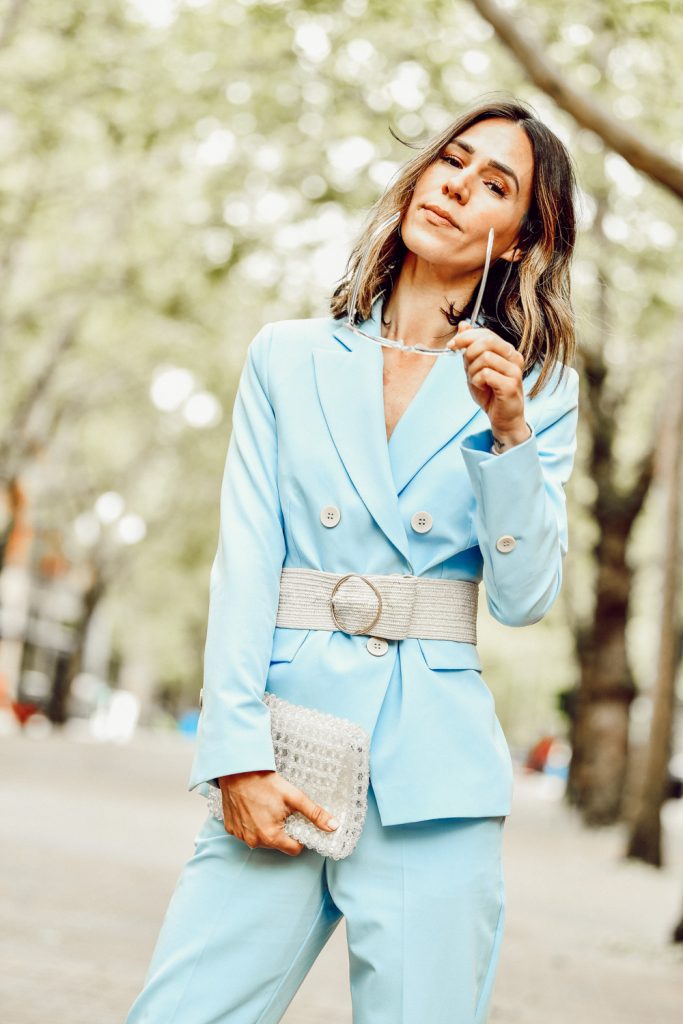 SHOP THE LOOK:
Topshop Suit Jacket | Topshop Pants | Woven Belt | Beaded Bag | Sandals