January 10, 2020
Stylelogue Winter Brights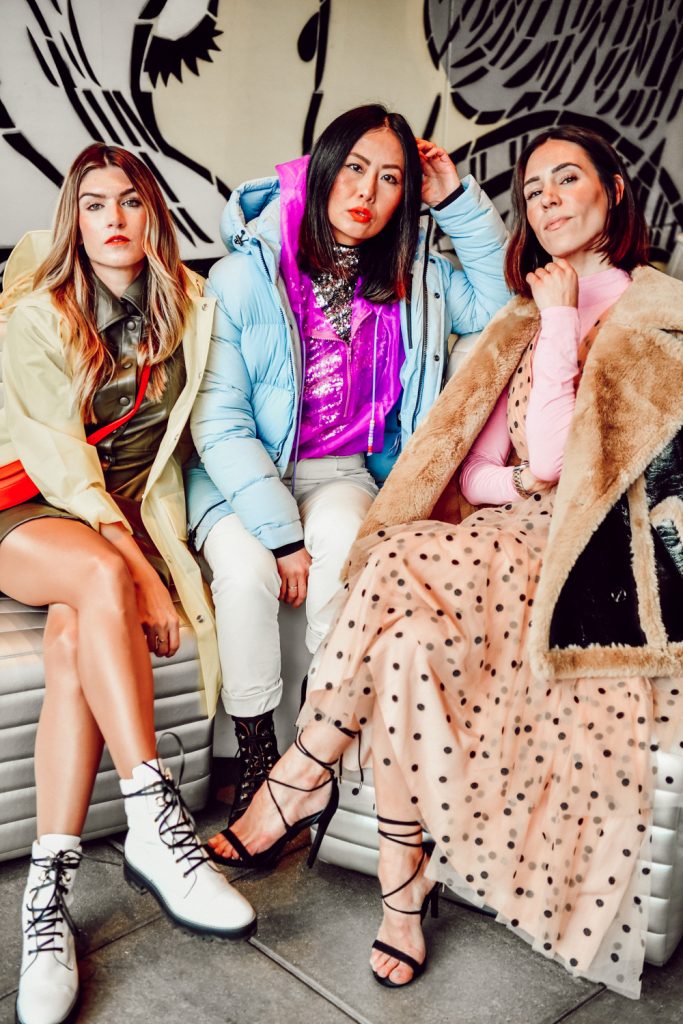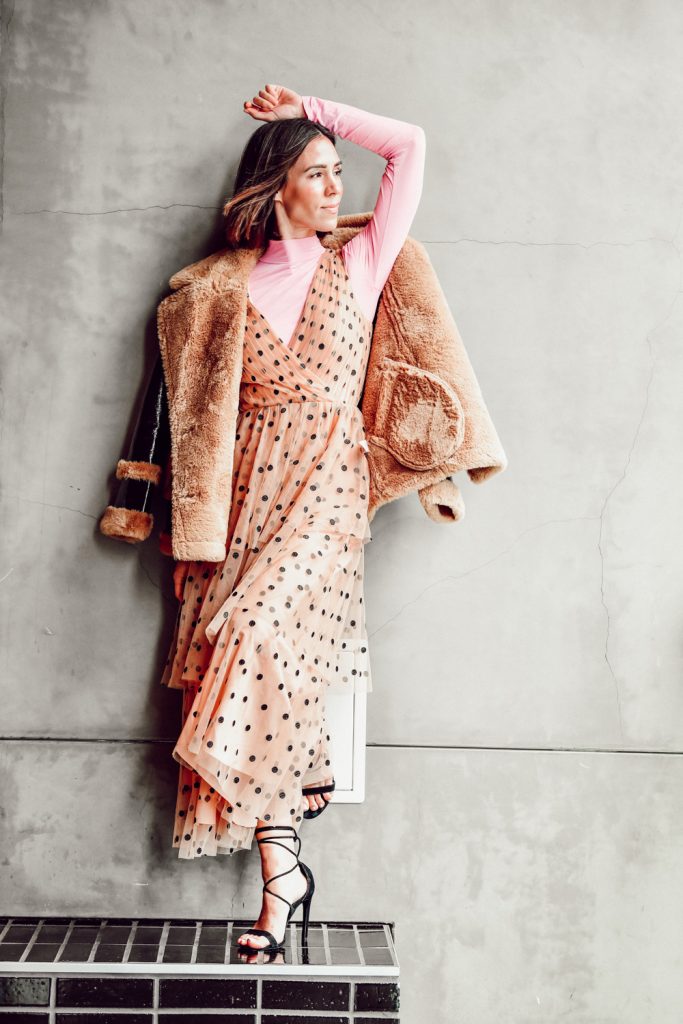 Hello 2020!!! The Seattle Stylelogue is back for our first edition of the season and we couldn't be more excited to start the year with a little something to brighten your day (pun intended). After the holidays we find ourselves slowly crawling back in to our every day while trying to keep our head above water from the demanding pace of the start of the year! For me, it's as if the year started I forgot how to do everything that I was doing in 2019 – anyone else feel the same? Winter brights is a way to distract ourselves from the winter drab and to encourage us to think outside of the box and not go for the all black look! Today post on winter brights is intended to inspire you to escape the winter drab and add the color your wardrobe needs!
s h o p    t h e    l o o k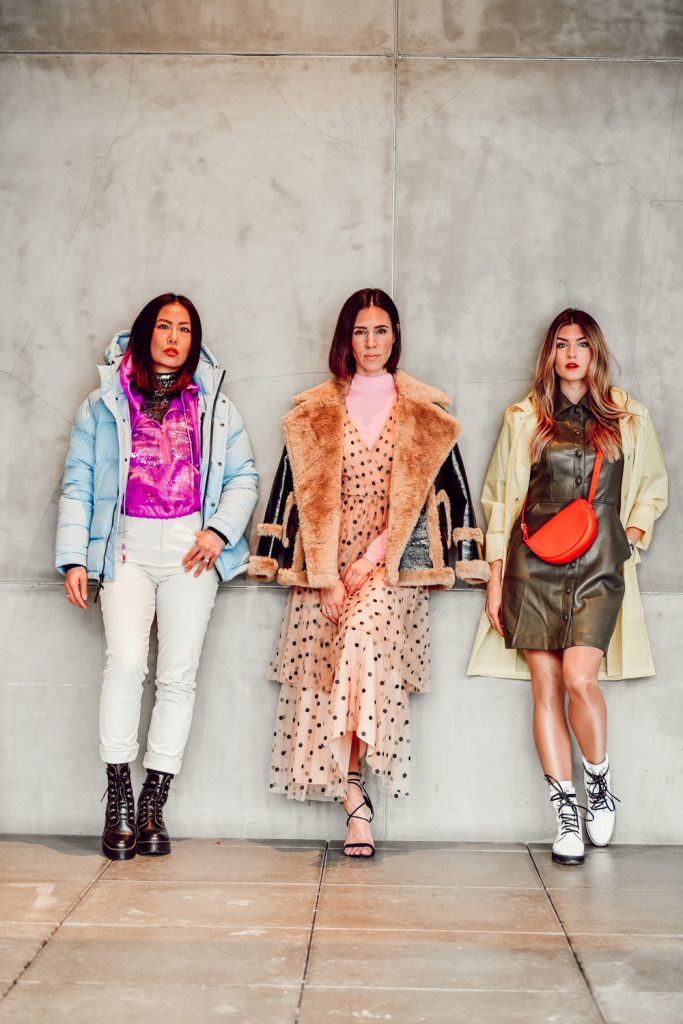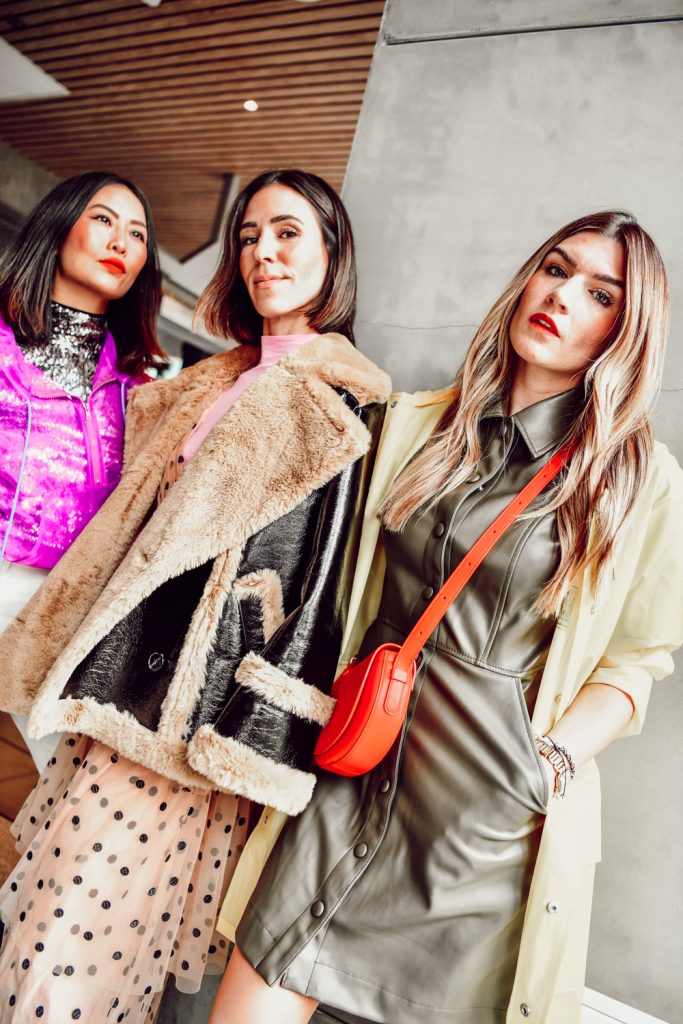 WINTER BRIGHTS
While I'm guilty myself of not always gravitating towards color, this was a fun trend to style and of course brought me immediate happiness! Going for FULL color is not 100% my style, I layered my brights with some neutrals to stay true to me – after all, being comfortable is being confident! This tiered tulle dress is absolutely perfection and a great occasion item to have in your closet! I love that it can be layered with cold weather pieces, like this Everlane tissue turtleneck or on it's own for a formal event. The best part, it looks killer with sneakers too! For this look, I style the tiered tulle dress under MY all time favorite coat this season – this French Connection faux fur jacket. This is BY far one of my favorite Black Friday purchases and it's extremely cozy.
s h o p   t h e   t r e n d 

The trend itself is truly contagious…you buy one pale yellow sweater….then a pistachio silk top. Trust me. To help inspire you on your winter brights journey, I've found a few pieces help kick start your search, starting with this adorable pastel yellow alpaca knit! This sequin top is not for every day, but a great occasion piece – I think I need it for Paris! How about a date night or girls night out dress? Loving this pink satin dress with shoulder pads! This blue pastel cardigan is also tugging on my heart strings or this darling aqua baby doll dress! So many options, so little time!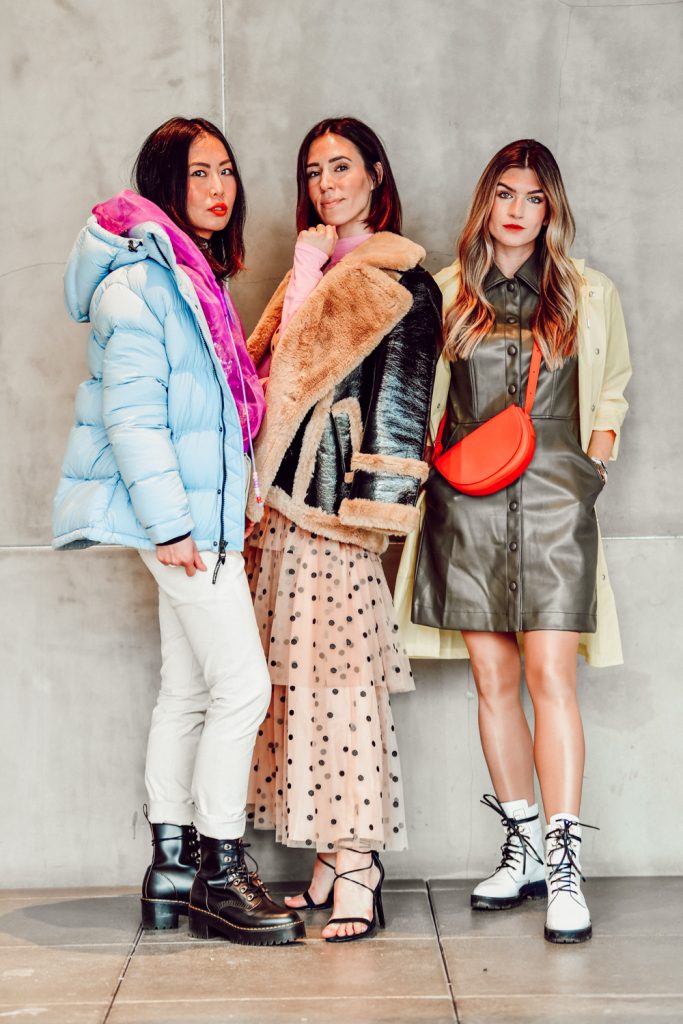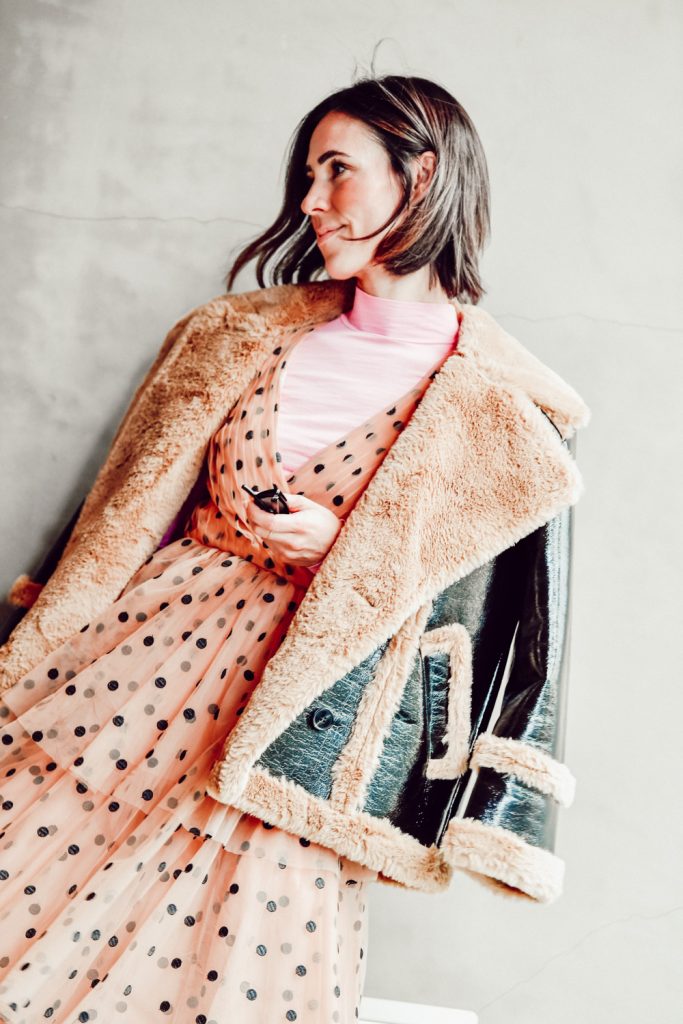 HOW THE STYLELOGYE STYLED WINTER BRIGHTS
This is group is never short of amazing styling and this month they did not disappoint! Elisa brought her winter brights game and was ready to play! They layering of winter brights make such a chic statement, and then to layer it all over sequins – dead! To see more of Elisa's look, head to E for Elisa! To balance her winter brights, she styled the look with some classic neutrals like these stone colors pants and
e l i s a ' s   l o o k
hoodie |  jacket (similar) | sequin top | bottoms | shoes | bag (similar)
Cortney always finds a way to stay true to her style and I love that about her! She took a classic fall / winter dress and brightened it up with these gorgeous shimmer tights and white combat bots (my personal favorite). For a pop of color, she layered this playful yellow raincoat and added this stunning persimmon bag! Color all around! To see more of Cortney's look, head to The Grey Edit!
c o r t n e y ' s   l o o k
jacket | dress | boots | tights | bag
s h o p    t h e    l o o k 
tissue turtleneck | tiered tulle dress | faux fur jacket | strappy sandals

YOU MAY ALSO LIKE