May 6, 2020
Stylelogue: Pipe and Row Denim
[ezcol_1half]
[/ezcol_1half] [ezcol_1half_end]
[/ezcol_1half_end] The Stylelogue is back with our second post during quarantine! I miss seeing these ladies on a monthly basis and getting together to collaborate. I'm confident that everything will be restored soon, but until then, we will continue to create from a distance in hopes of provide you with inspiration along the way! If you are new here and to the Stylelogue, you can check all of our past editions here. For this months trend and focus we selected denim on denim  – there are few things as classic and versatile as denim.
The Stylelogue has partnered with our local favorite boutique, Pipe and Row, to style classic denim pieces three ways. For a bonus feature, we are giving away one (1) $350 gift card to Pipe and Row – head to our Instagram Stories to enter! Check out the Stylelogue's curated Pipe and Row shop page here.
s h o p   t h e   l o o k 

[ezcol_1half]
[/ezcol_1half] [ezcol_1half_end]
[/ezcol_1half_end]
STYLELOGUE X PIPE AND ROW
For this month's trend we wanted to share three different ways you can style denim for your every day! Once we decided on the trend, Pipe and Row was the first brand that came to our mind. For some time, Pipe and Row has been a fashion resource for us locally, and considering the times, we wanted to highlight one of our local favorites! Now more than ever, we need to help and support our local business so that they know we have their backs in this!
Denim is a trend that has been around for decades and it constantly evolving with each trench cycle! From bell-bottoms in the 70's, to acid wash denim from the 80's, to oversized grunge denim in the 90's! I was drawn to the unique two-tone of this set and loved the denim in disguise look and feel! This two-tone cropped denim jacket is the perfect layering piece over a summer dress or makes the perfect statement with it's matching jeans! I styled the denim pieces with this perfect cropped Knit Tank that's a perfect grab-n-go pice for spring! Added these Yellow Aviators and a woven bag to complete the spring look and while helping to make a tie back to the 70's. da
MY PIPE AND ROW FAVORITES
[ezcol_1fifth]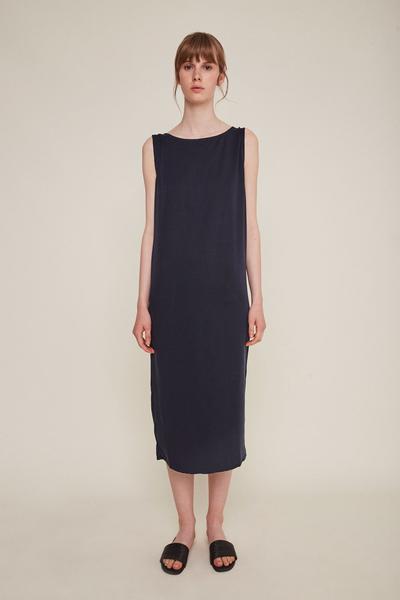 [/ezcol_1fifth] [ezcol_1fifth]
[/ezcol_1fifth] [ezcol_1fifth]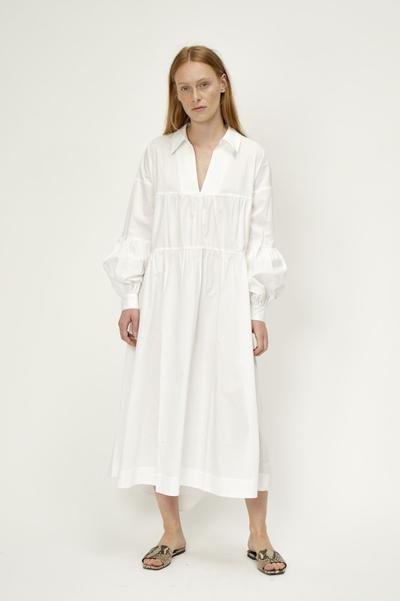 [/ezcol_1fifth] [ezcol_1fifth]
[/ezcol_1fifth] [ezcol_1fifth_end]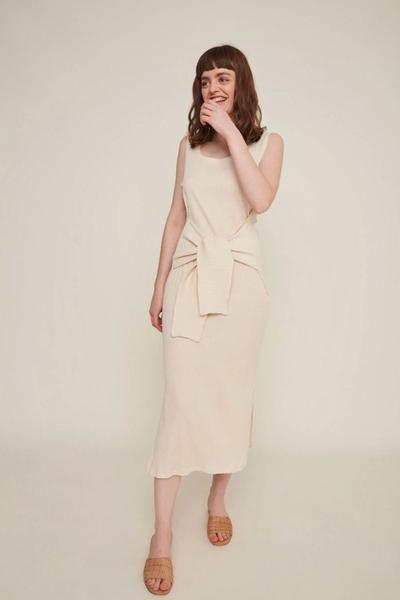 [/ezcol_1fifth_end]
V Back Dress | Marielle Dress | Brandy Tent Dress | Maxi Wrap Dress | Gabriela Ribbed Dress
[ezcol_1half]
[/ezcol_1half] [ezcol_1half_end]
[/ezcol_1half_end]
s h o p    c o r t n e y ' s    l o o k
Cortney's full denim look says utility chic! I am crushing HARD on this amazing Agolde denim jumpsuit – it's what dreams are made of! Pipe and Row has truly been a resource of ours for Agolde denim – my personal collection has since grown to three pairs! I love how Cortney styled this jumpsuit (also available on two other colors) with these adorable logo'd sneakers! To read Cortney's full post, visit The Grey Edit. 
Denim Jumpsuit | Sneakers | Necklace
s h o p    e l i s a ' s    l o o k
Elisa dressed her denim with this gorgeous beaded corset and date night heels! These criss-cross denim jeans might be my favorite Agolde jeans, so much so that I own them in the blue wash. The oversized fit and cross button detail are everything! Only Elisa has the styling skills to take denim from day to night with her magical skills! To read full Elisa's full post, visit E for Elisa.
Denim Jacket | Bralette | Criss Cross Jeans | Shoes
[ezcol_1half]
[/ezcol_1half] [ezcol_1half_end]
[/ezcol_1half_end]
The Seattle Stylelogue thanks Pipe and Row for their partnership!
s h o p   t h e   l o o k 
Two Tone Jacket | Two Tone Pants | Knitted Mules | Yellow Aviators | Knit Tank

YOU MAY ALSO LIKE