September 13, 2019
Stylelogue Transitional Plaid
Today is all about the POWER OF PLAID friends! The Seattle Stylelogue is back for yet again, with another amazing style edition and this month we are focusing on transitional plaid. Plaid is perhaps one of the most versatile, and classic, patterns that continues to evolve season after season! Plaid is also synonymous with so many amazing trends throughout fashion history – 70's modern classic plaid, 70's English Rock, 90's grunge. It's a pattern that has been a staple in a closet and will continue to be for many years to come! Today the Seattle Stylelogue is sharing three ways you can style transitional plaid from Summer to Fall, and how these pieces can live in your wardrobe forever and ever!
Stay up to date with all our Stylelogue posts here.[ezcol_1half]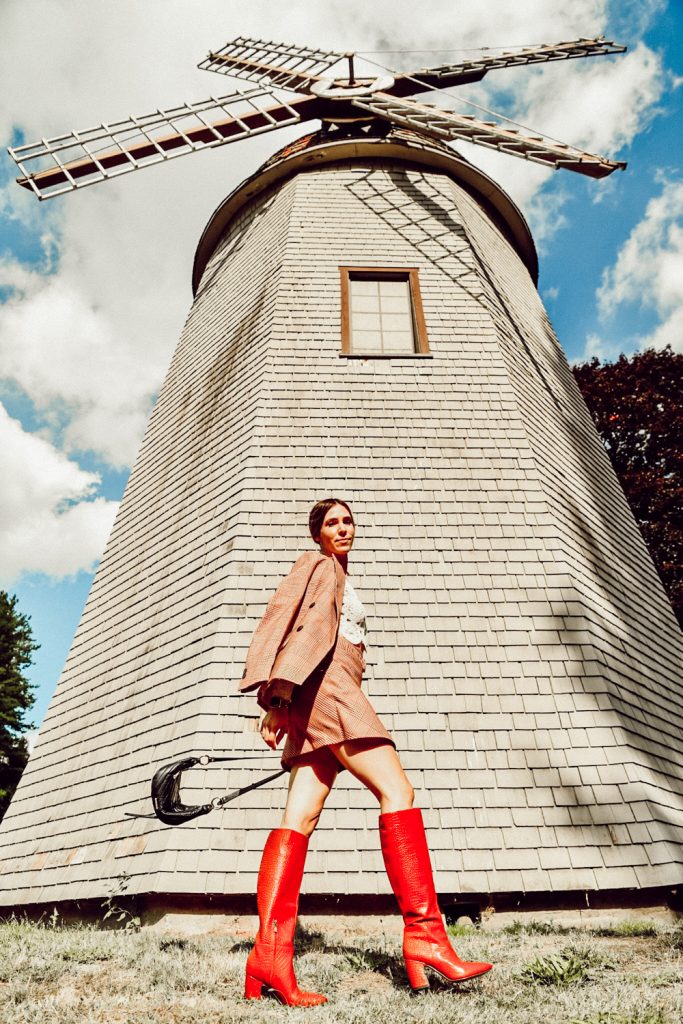 [/ezcol_1half] [ezcol_1half_end]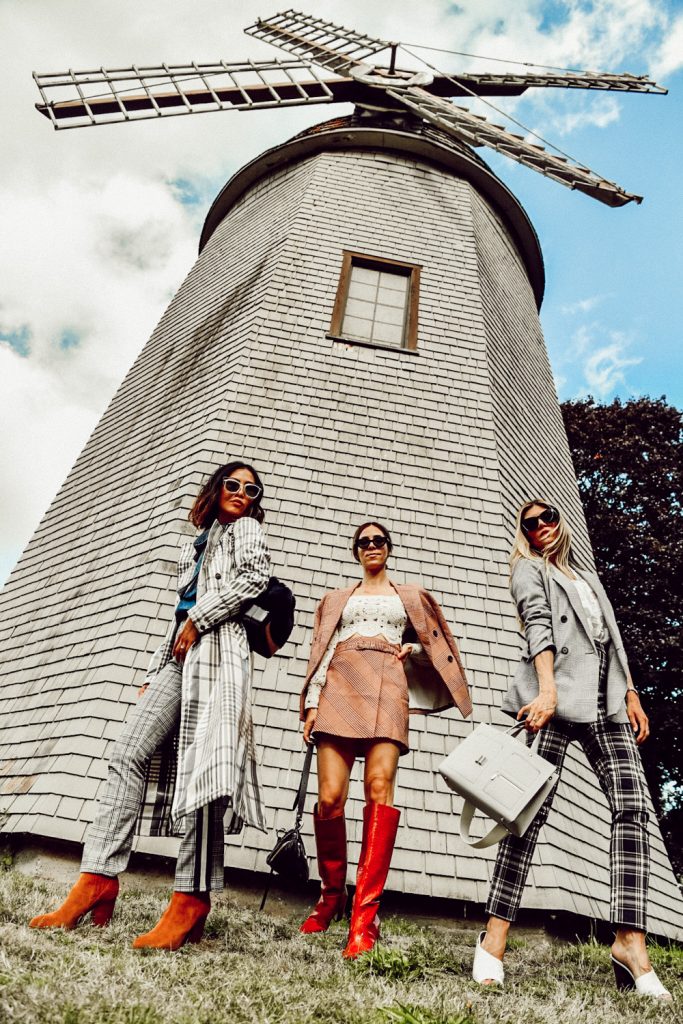 [/ezcol_1half_end]
TRANSITIONAL PLAID
With the seasons, somewhat changing, it's time to start making those mini switches in your wardrobe. I'm not talking a full overhaul involving your winter coats, but little elements to slowly take ourselves away from Summer and in to Fall! For my look, I really wanted to capture just that! Fall, or early Fall, tends to be super warm and we are all stuck in this place of fashion limbo where we want to wear our fall looks, but it's 80 degrees outside. Dressing for the weather in a limbo season can be complicated and un-motivating! Until I found this set…
s h o p   t h e   l o o k
Red Checkered Blazer | Red Checkered Skirt | Crochet Top (similar) | Red Alligator Embossed Boots | Quilted Belt Bag

H&M has been one of my on-trend fashion go-to's for YEARS! I stalk their site and app DAILY. They make extremely affordable on-trend fashion which I love – fashion shouldn't be a luxury! When I spotted this blazer and skirt set, I knew right away that it was meant to be! The skirt, perfect for the warm fall days, can easily be transitioned in to a fall piece but just adding tights! Here, the skirt with no tights thank GOD, I styled the skirt with one of my favorite Nordstrom sale purchases from this season! These croc embossed red STUNNER boots! AND you know me, I can never say no to a monochromatic look, so I styled the skirt with it's matching blazer!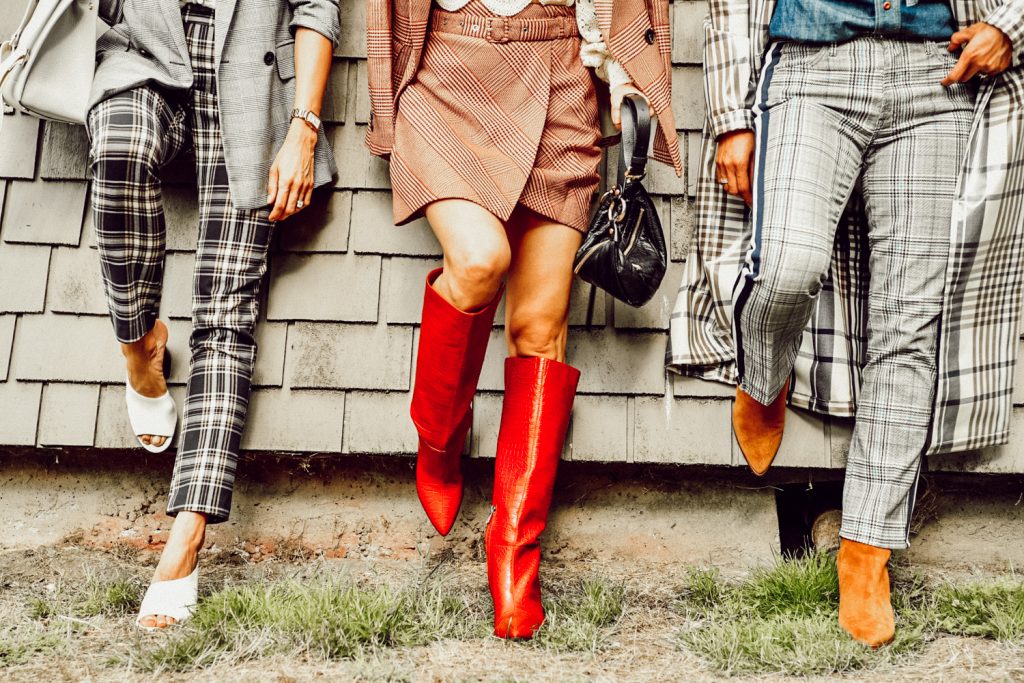 [ezcol_1half]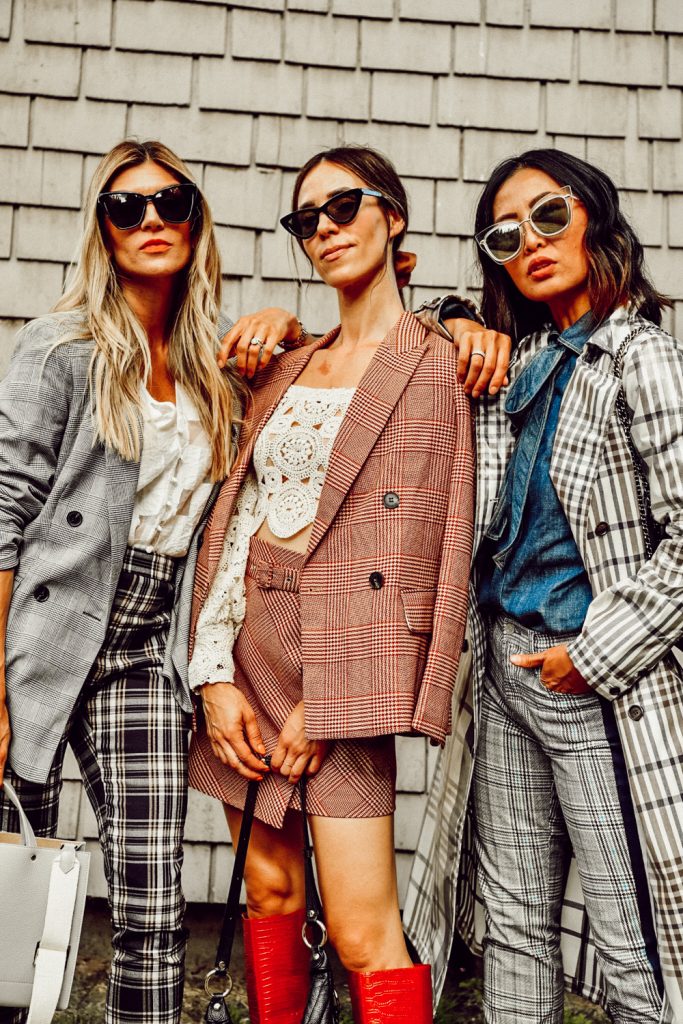 [/ezcol_1half] [ezcol_1half_end]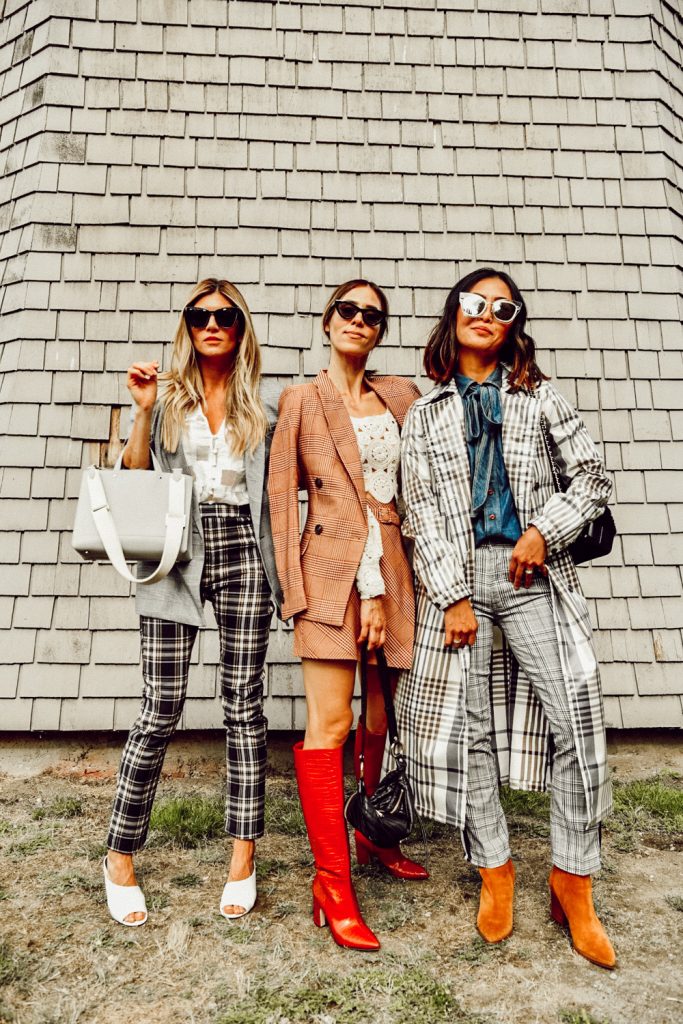 [/ezcol_1half_end]
SEATTLE STYLELOGUE
Cortney, the chicest mama I know, is styling her plaids for the perfect day at the office. This is such a simple, easy and chic way to style your plaids for the workplace! Cortney took this muted plaid oversized blazer and styled it with these bold plaid trousers! Her styling is perfection by adding this gorgeous framework blouse for more texture to her statement look! Cortney does a fabulous job of accessorizing with the most elegant and elevated pieces! Loving her new tote that can easily carry your workload to and from work! To read Cortney's full post, head to The Grey Edit here.
s h o p   c o r t n e y s   l o o k
Plaid Blazer | Framework Blouse | Plaid Trousers | Mules | Sunglasses | Tote
I absolutely love how Elisa consistently takes risks in fashion and with trends each month. Her look is a mixture of western with the brown suede boots and the neck tie denim blouse, and plaid patter play with the different size plaids! The mix of plaids makes such a bold statement giving the look the confidence it needs to go just about anywhere! I personally would have never through to mix two different plaids, but the coloring of the plaids she style really work cohesively. To read Elisa's full post, head to E for Elisa here.
s h o p   e l i s a s   l o o k
Plaid Trench Coat | Denim Blouse | Plaid Pants | Suede Boots | Backpack | Mirrored Sunglasses
[ezcol_1half]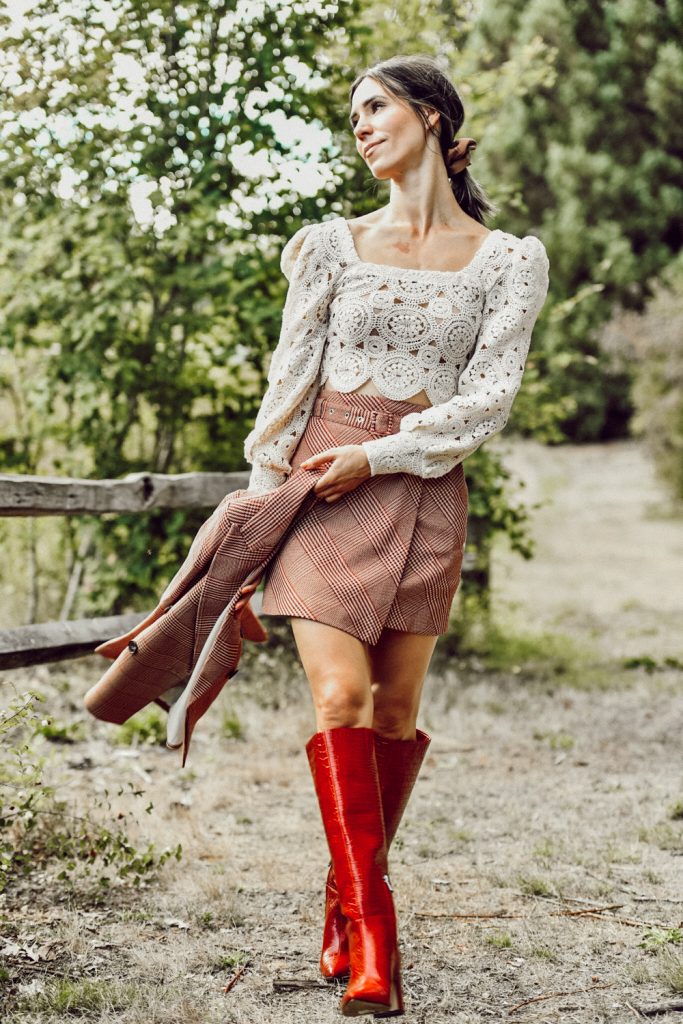 [/ezcol_1half] [ezcol_1half_end]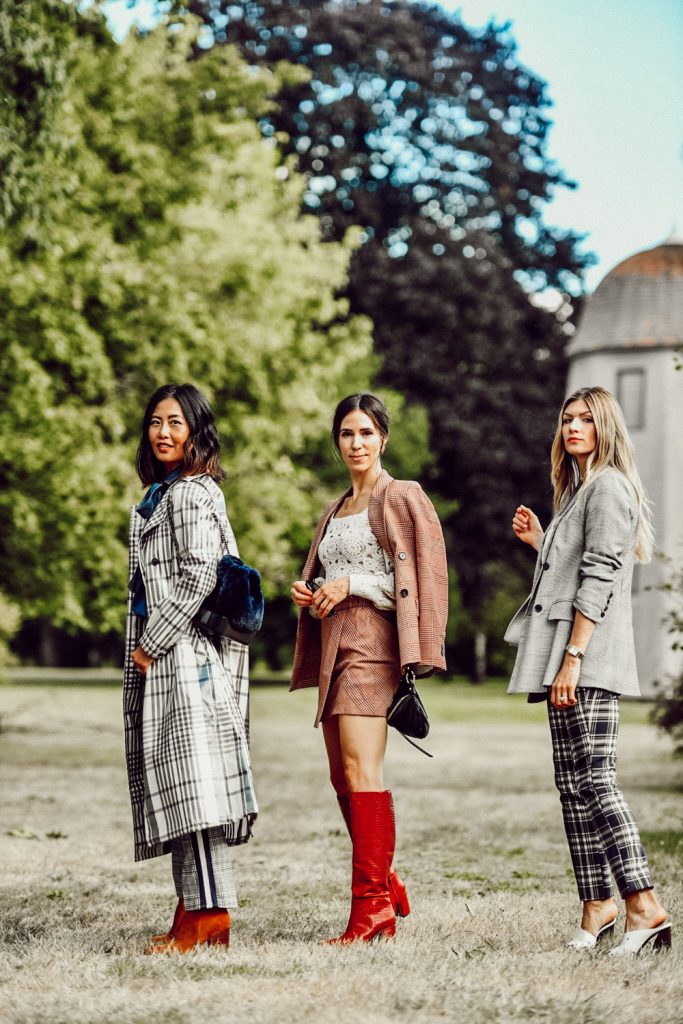 [/ezcol_1half_end]
s h o p   t h e   l o o k
Red Checkered Blazer | Red Checkered Skirt | Crochet Top (similar) | Red Alligator Embossed Boots | Quilted Belt Bag

YOU MAY ALSO LIKE