February 7, 2019
Stylelogue: Delicate Sheers
[ezcol_1half]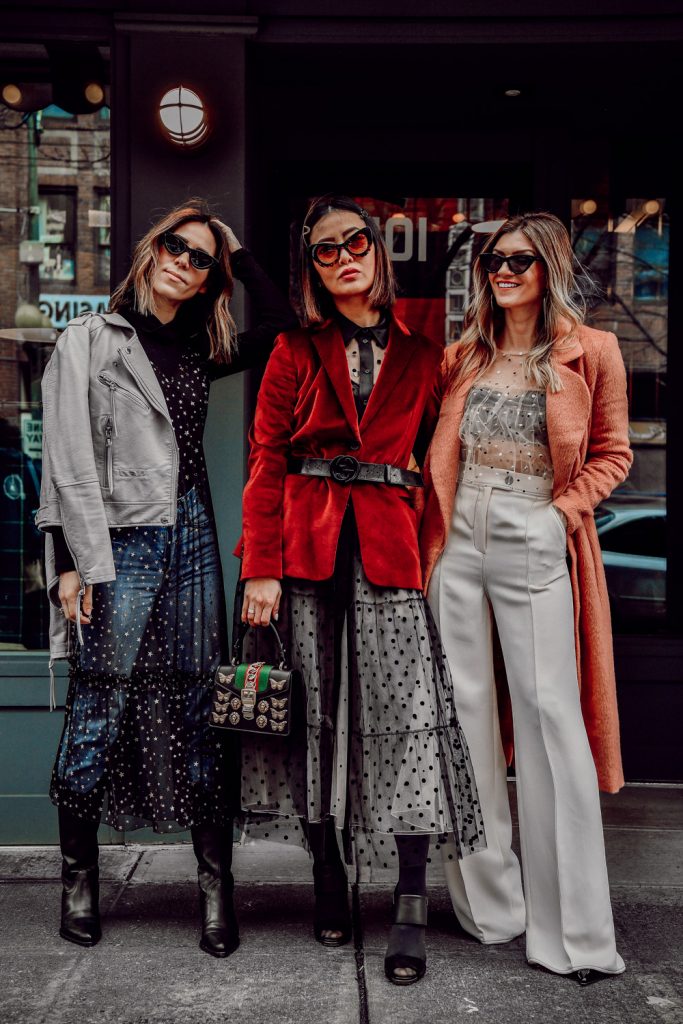 [/ezcol_1half] [ezcol_1half_end]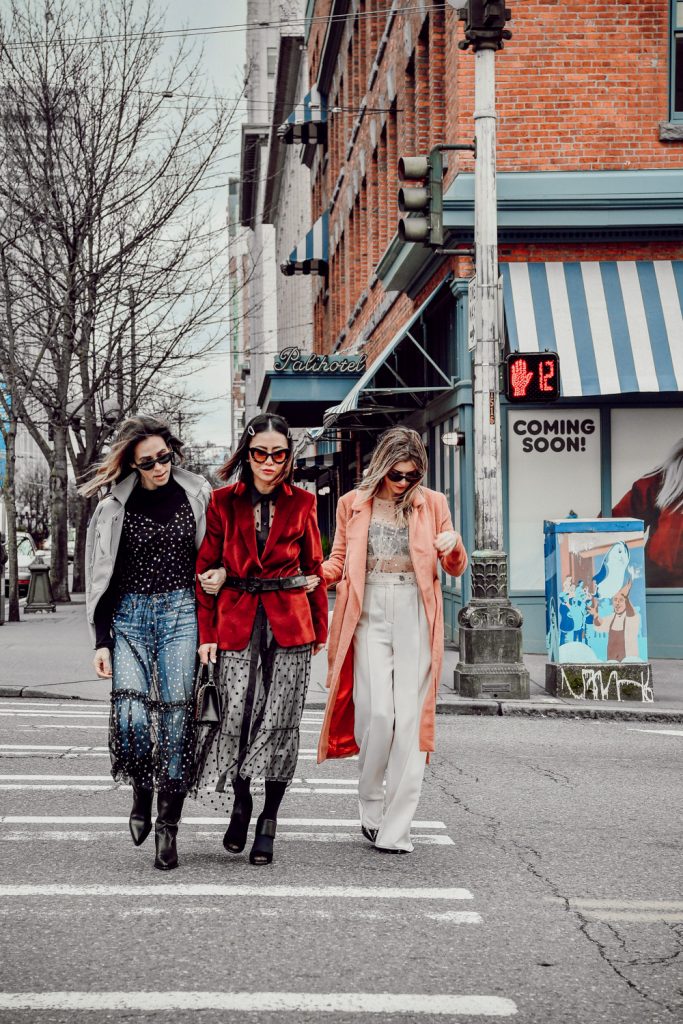 [/ezcol_1half_end]We are BACCCCCK! The Stylelogue is back with quite possibly my favorite edition since our conception! Ha, but I might say that each month! This month we are tackling the trend that is delicate sheers! Soon to be soon all over the New York Fashion Week runways next week, delicate sheers is a trend we will see from spring to fall this year! Today we are sharing our favorite delicate sheer pieces and how you can take this runway trend with you to Trader Joe's!
To check out previous posts, click HERE.
SHOP THE LOOK: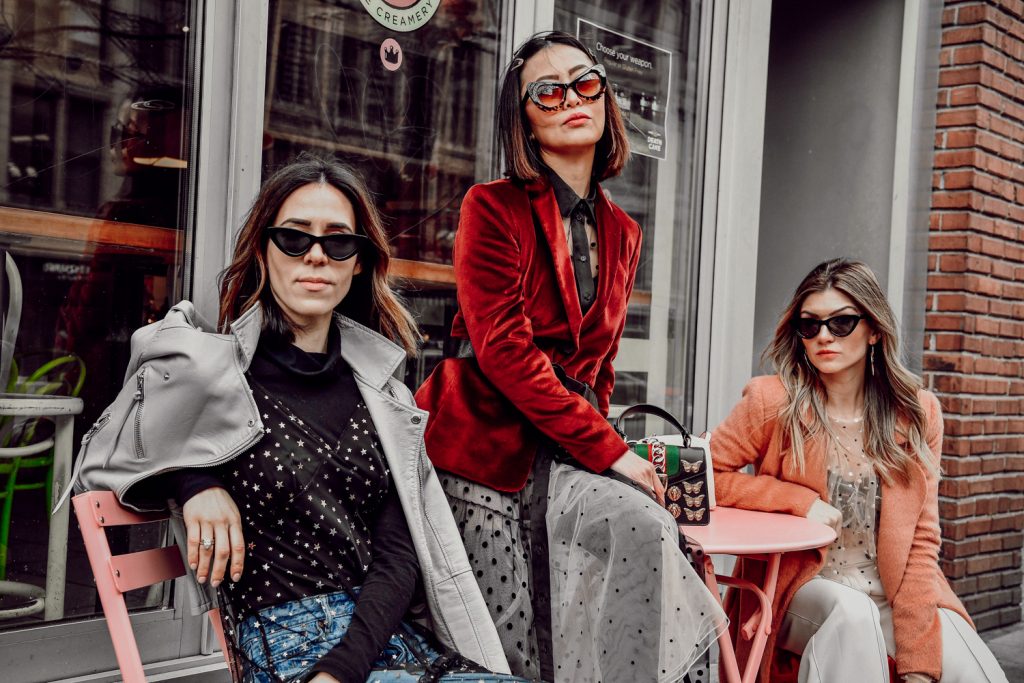 [ezcol_1half]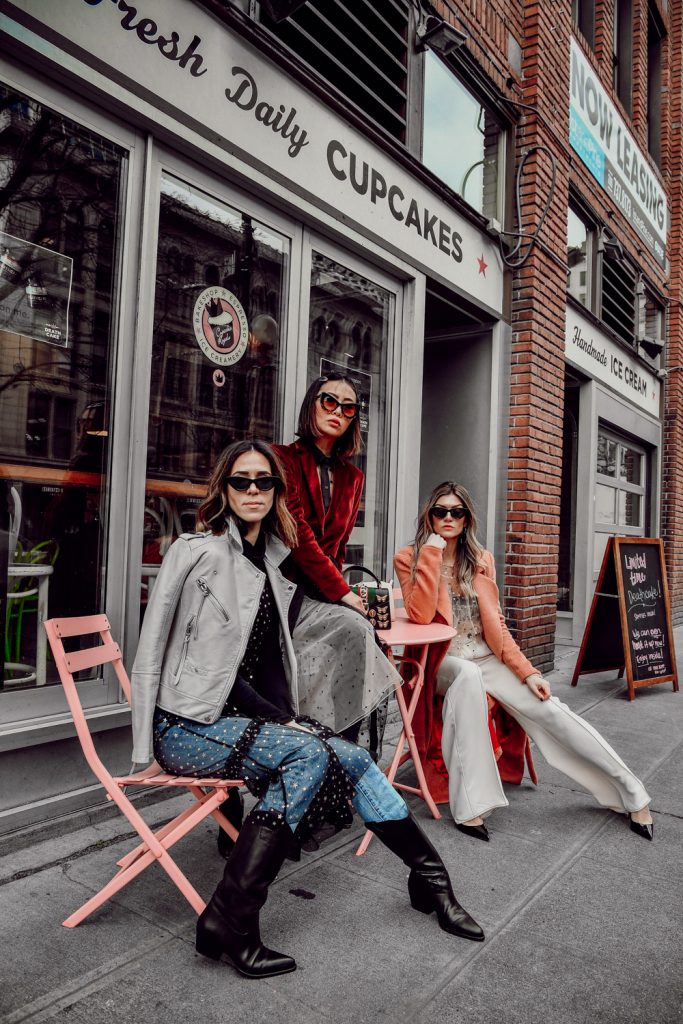 [/ezcol_1half] [ezcol_1half_end]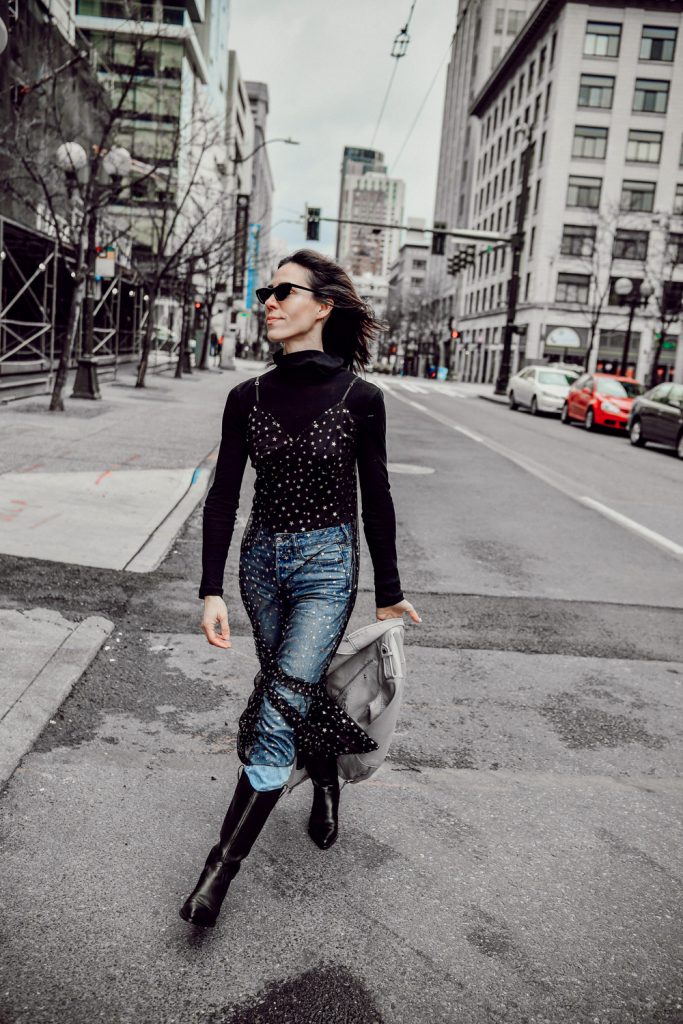 [/ezcol_1half_end]
WHY I LOVE THIS LOOK
The hero in my delicate sheers look today is this amazing Sheer Cami Dress from Nordstrom that is $49!!! Wear is this at night or layering it over your favorite weekend look! For me that's a good pair of Highwaisted Denim, like these from H&M, and a simple Turtleneck. I pulled my inspiration for this look from this instagram photo – I love the juxtaposition between the pieces, but how it all truly does tie together!
One of the trends I didn't jump on right away was the western boot trend, and to this day, I'm still glad that I didn't! Trend made its debut this past Fall and many of the shoes are designed for that season. These Western Tall Boots from Zara are just the opposite – the are a transitional western boot that you can style with just about anything! And you can't beat their price for real leather! I topped off the look with my go-to Cat Eye Sunglasses  and this grey faux moto jacket to balance out all the dark colors.
As we head in to spring, you will start to see the delicate sheers trend pop up more and more! I love how this trend truly captures so much femininity, but pairs well with both feminine and masculine pieces. To learn more about the trend, read this article from WhoWhatWear.com. Shop the delicate sheers trend here:

[ezcol_1half]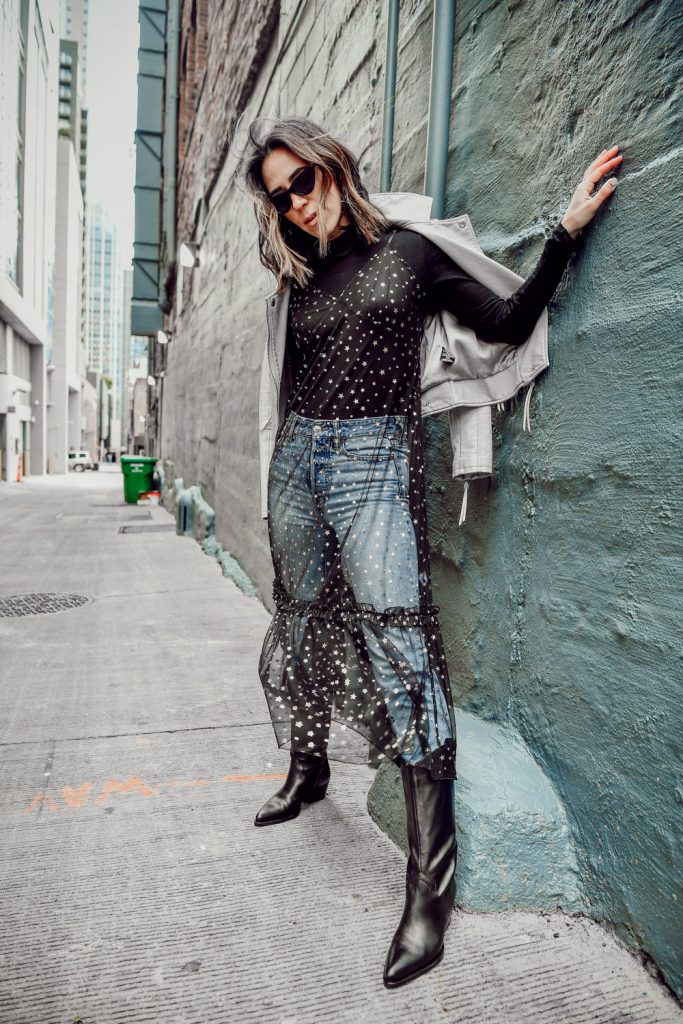 [/ezcol_1half] [ezcol_1half_end]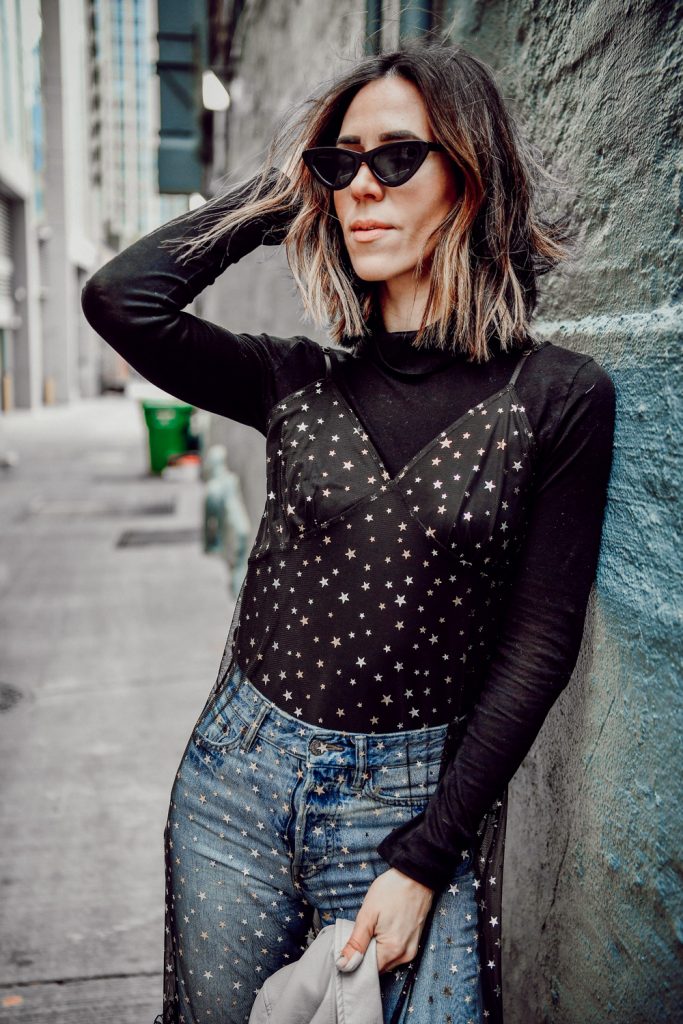 [/ezcol_1half_end]
STYLELOGUE DELICATE SHEERS
Elisa truly embodied Dior 2019 Fall in this look – if you don't know what I'm referencing, check out the looks from that collection here. It will make you want to skip over summer and head straight to fall!  Elisa layered two different sheers for opacity and to create more texture with the delicate fabrics. The mixture of the beige and tan are just heavenly – the ox blood velvet blazer is the perfect pop of color this look required!
To read Elisa's full post, head to her site HERE. Shop her look here:
Blazer | Sheer Dress | Bodysuit | Sheer Layering Skirt | Belt | Shoes | Sunglasses | Bag | Tights | Hair Accessories
Cortney, looking truly angelic in this look, has styled her delicate sheers to create a feminine look with the perfect amount of edge! I love how she styled her winter white wide leg pants with this gorgeous tiered sheer top – for an unexpected pairing, she wore this strapless bra underneath! This is the perfect way to style this trend for spring, by layering colors within a light / neutral palette.
To check out Cortney's full post, head to her site HERE. Shop her look here:
Blouse | Strapless Bra | Coat | Trousers | Pumps | Bag | Sunnies
[ezcol_1half]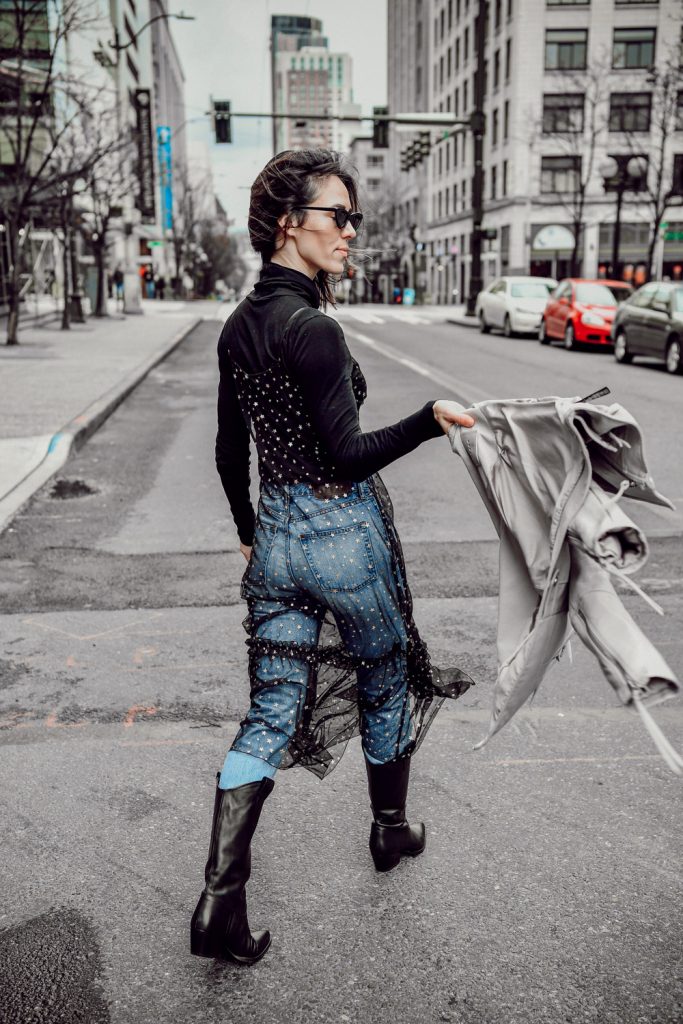 [/ezcol_1half] [ezcol_1half_end]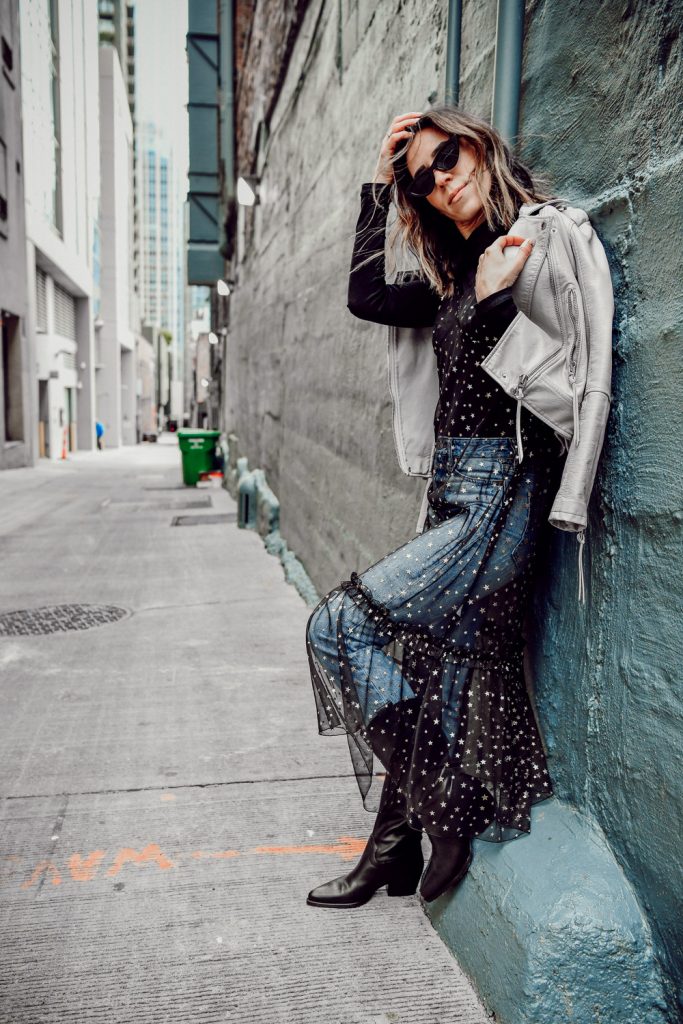 [/ezcol_1half_end]
SHOP THE LOOK:
Turtleneck | Sheer Cami Dress | Highwaisted Denim | Western Tall Boots | Cat Eye Sunglasses

YOU MAY ALSO LIKE