December 4, 2017
Forever 21 Polka Dot Ruffle Dress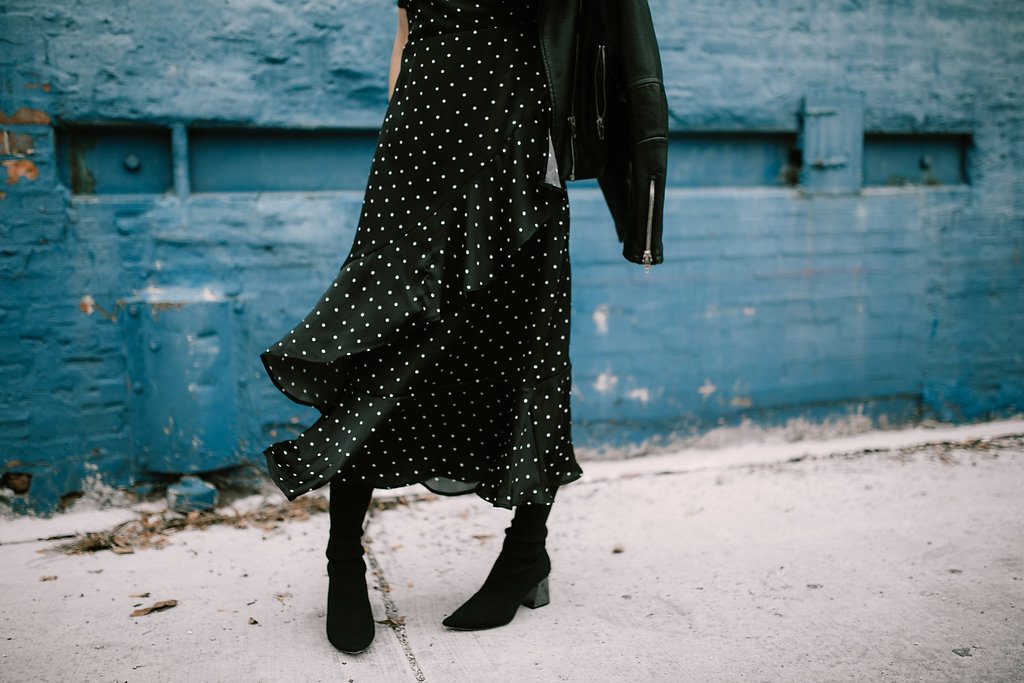 Friends! When did it become December?!? Is Christmas really only 22 days away! Ah! Have you done all your Christmas shopping? If so, we are way ahead of me. I mean, I got a few gifts out of the way on Black Friday, but there are few things I still need! If you need some shopping inspiration, check out my holiday gift guide with gift ideas for everyone in you life! See the full gift guide HERE! This Christmas we will be in L.A. where the sun will be shinning and hopefully some heat to back it up! I'll be packing this Forever 21 Polka Dot Ruffle Dress to wear during our trip – who does't love polka dots with a side of ruffles!
Shop the LOOK: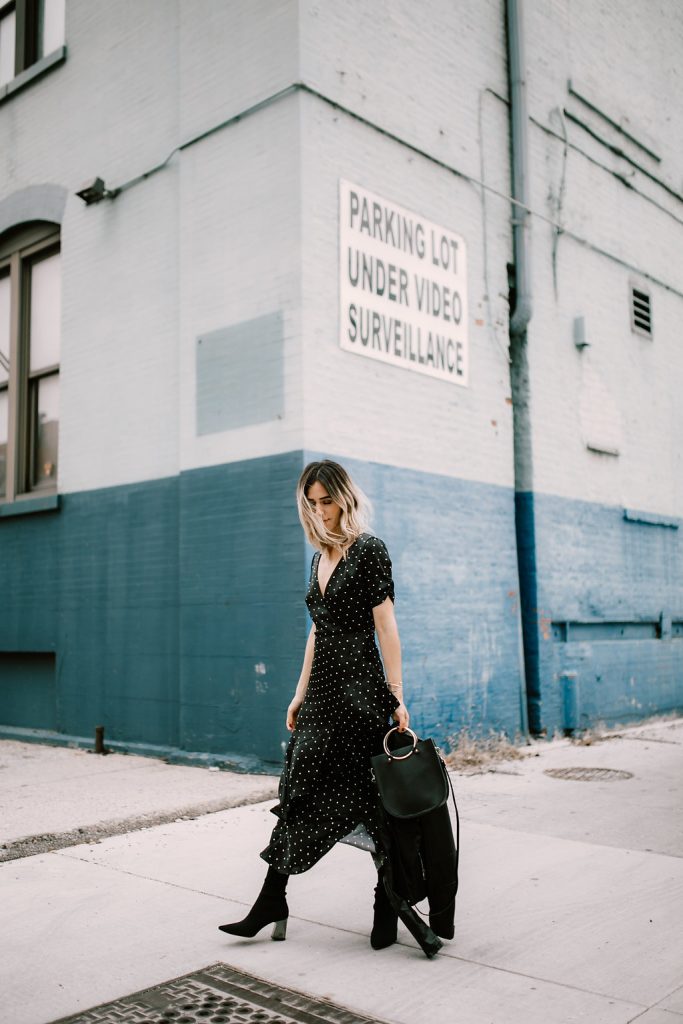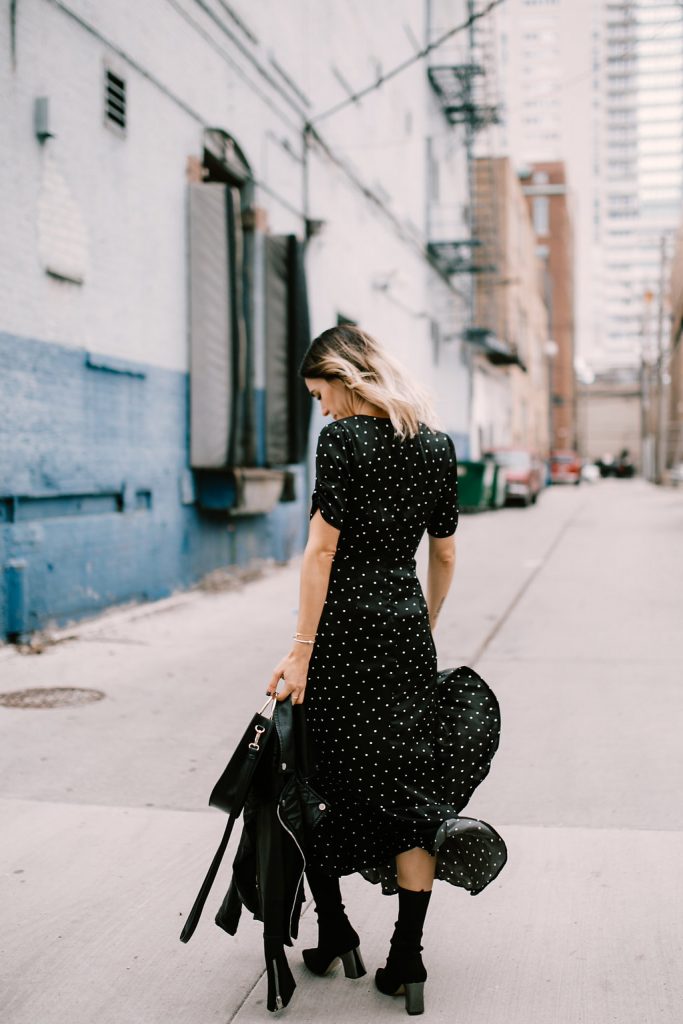 Why I Love This Look!
Polka Dot Wrap Dress // Easy to style with booties and leather jacket – I love styling this with a lace bran underneath!
Fabric Ankle Booties // MY all time favorite booties this season – I have worn them 10 days to Sunday!
Faux Leather Moto Jacket // This is a moto jacket that I stand behind. The quality is super luxe for faux and is under $100!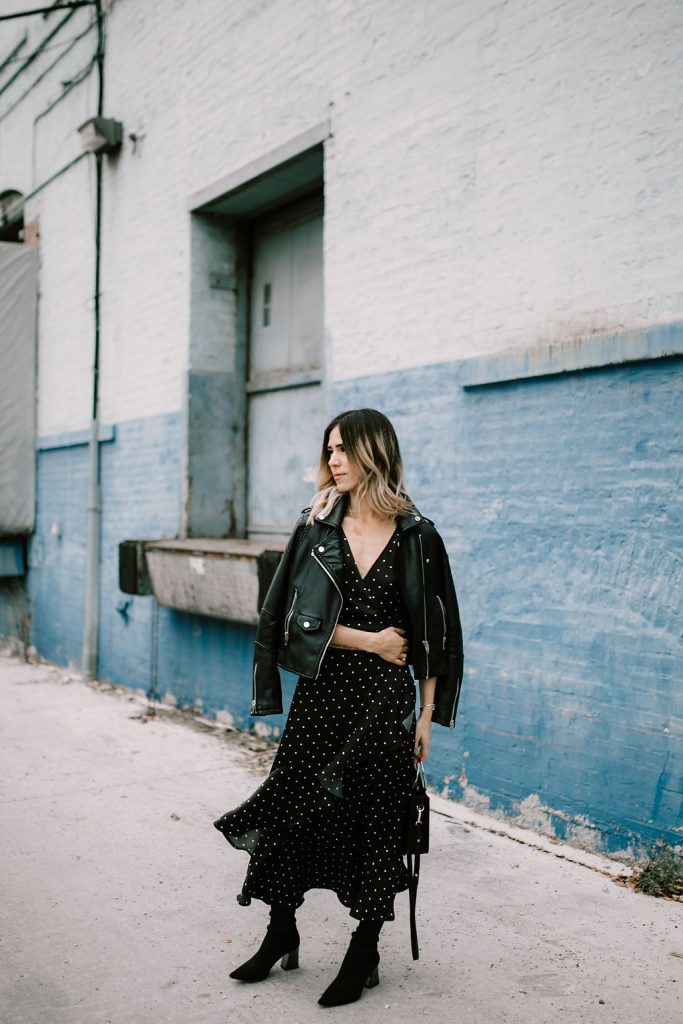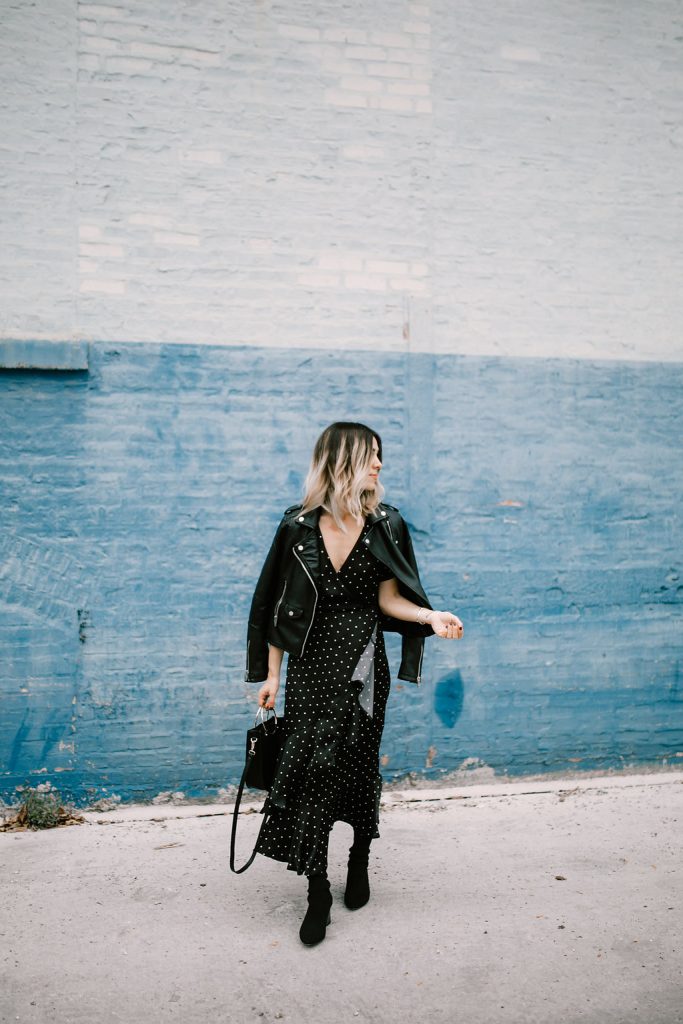 The ease of this Forever 21 Polka Dot dress is perfection – I find myself buying pieces that I know have multiple purpose in my closet. Another great way of styling this dress would be to layer it over a turtleneck, similar to this one, for this cold weather days. Now these booties are a purchase you will never regret – when I say I wear them every day, I'm not lying. They are so comfortable, chic and wearable with just about anything! Do yourself a favor and get them 🙂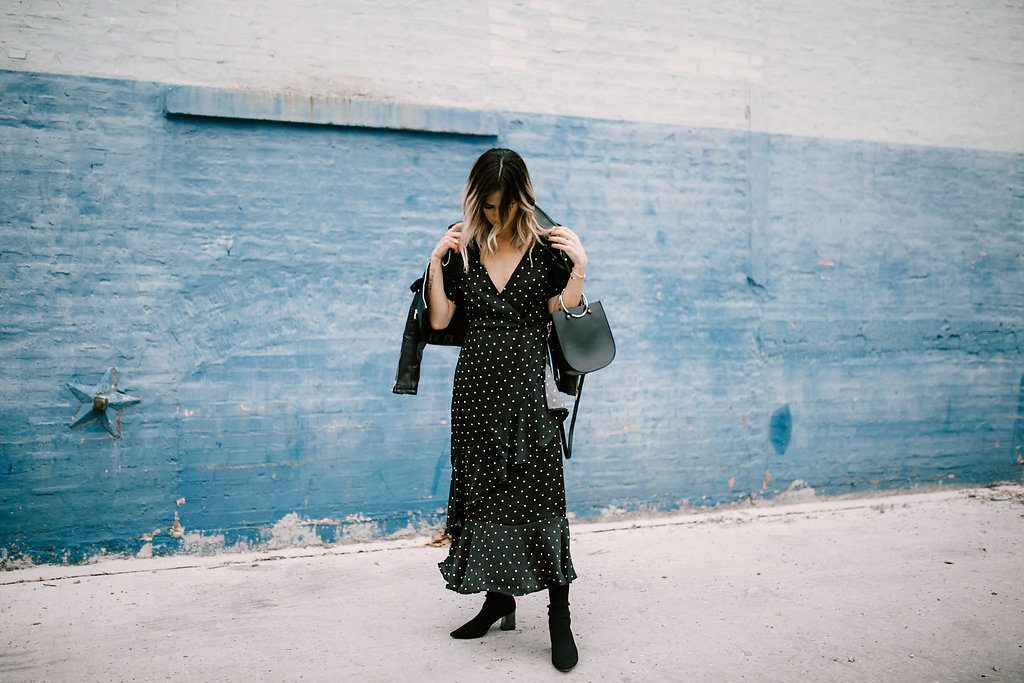 Shop the LOOK:
Polka Dot Wrap Dress | Fabric Ankle Booties | Faux Leather Moto Jacket

YOU MAY ALSO LIKE