February 27, 2017
Spring fever with Marshalls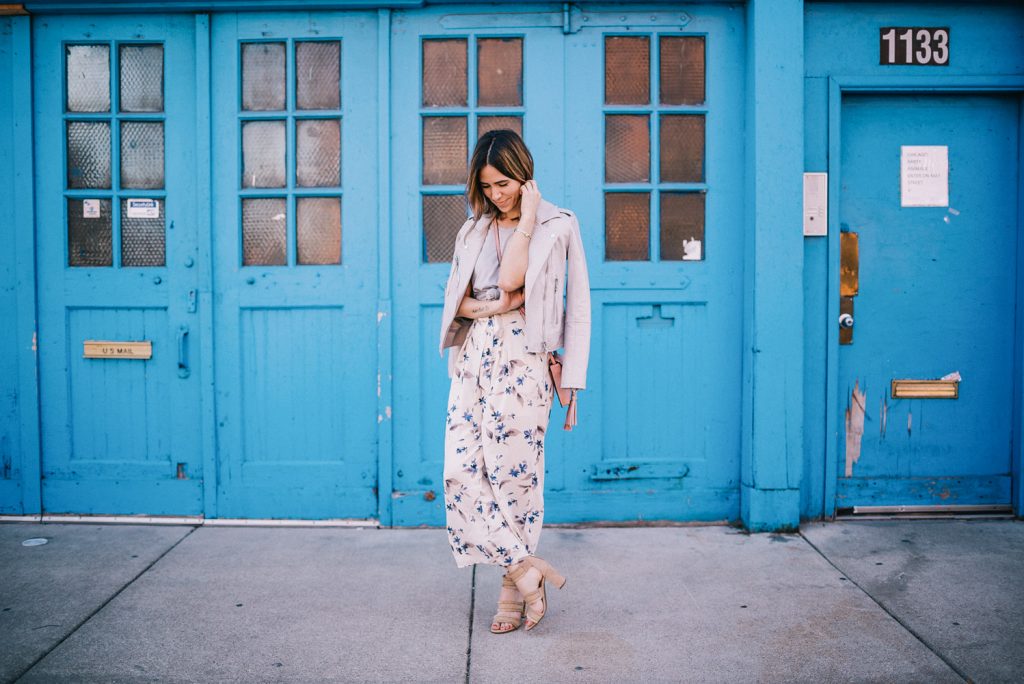 We are inching closer and closer to Spring friends – the warmer weather and sunshine is just around the corner! Spring fashion is probably one of my favorite seasons to shop in – the prints, the pastels, light outerwear and swimwear. All those things certainly make getting through these last few weeks of winter pretty easy. Today I'm sharing some of my Spring fever with Marshalls and how you can create this look for under $150!
Shop the LOOK: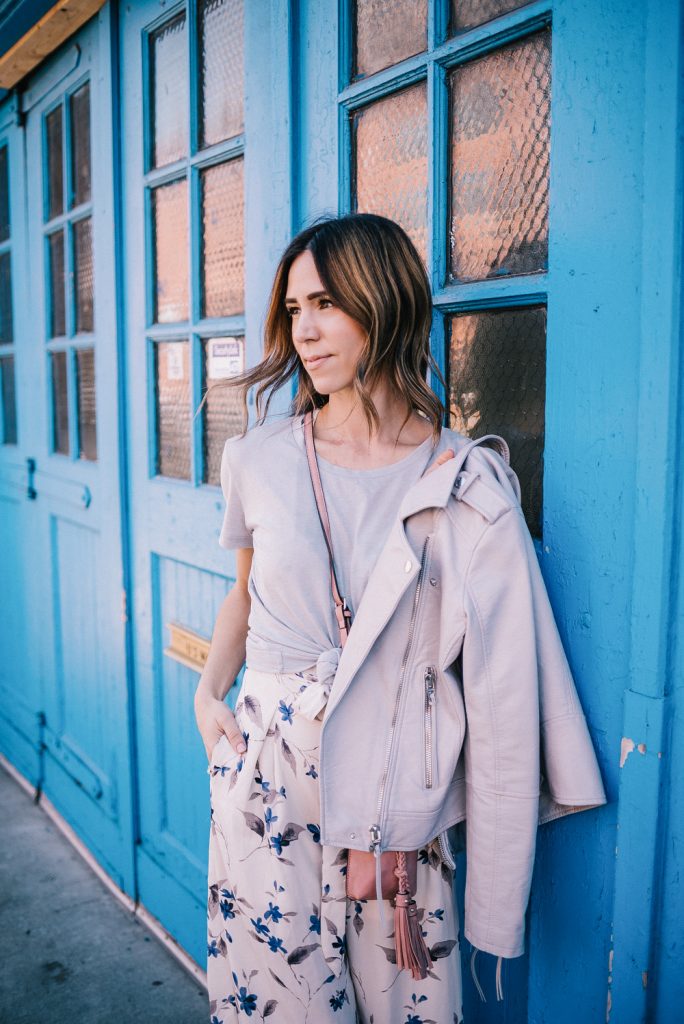 Floral Jumpsuit –  Love this floral jumpsuit and how you can layer a tee over it to make them look like pants!
Straw Sandals  –  Get pedicure ready, because they are going to be in your closet!
Faux Leather Moto – I love a good moto jacket and this grey one is perfect for Spring!
 Satchel – This bag is a great pop of color to any look – the color is sweet and the tassel is super fun!
This Spring we are seeing so many different trends in florals, pastels, lace, cropped pants and Spring suede / leather. Next month I'm heading somewhere warm and was in dyer need of some spring fashions with personality! I headed to Marshalls to stock up on some spring goodies and then some!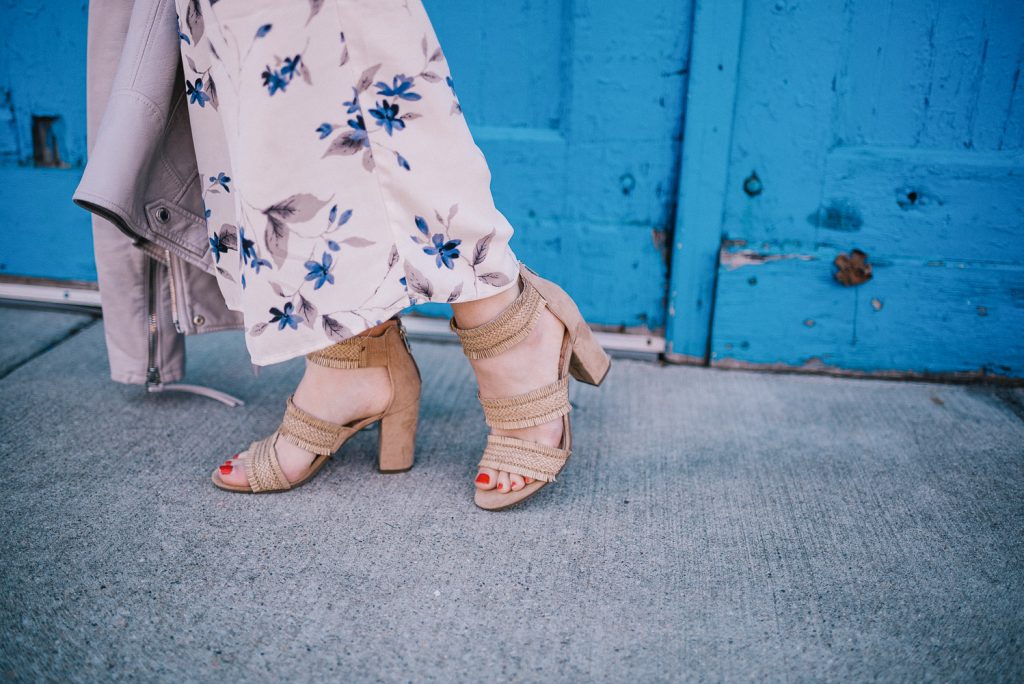 I'm pretty vocal about my love for jumpsuits and dresses – they are an easy one-stop-shop for you in the morning and certainly make dressing a whole lot easier. It's fashion without the thinking! This floral jumpsuit, only $19.99, captures everything we are seeing this spring – a cropped pant and pretty florals. For this look I paired this grey tee and knotted it for a casual look – the jumpsuit is sleeveless with a deep v-neck and can certainly be worn alone too. To me, a wardrobe must be versatile and I love transforming pieces each time I wear them!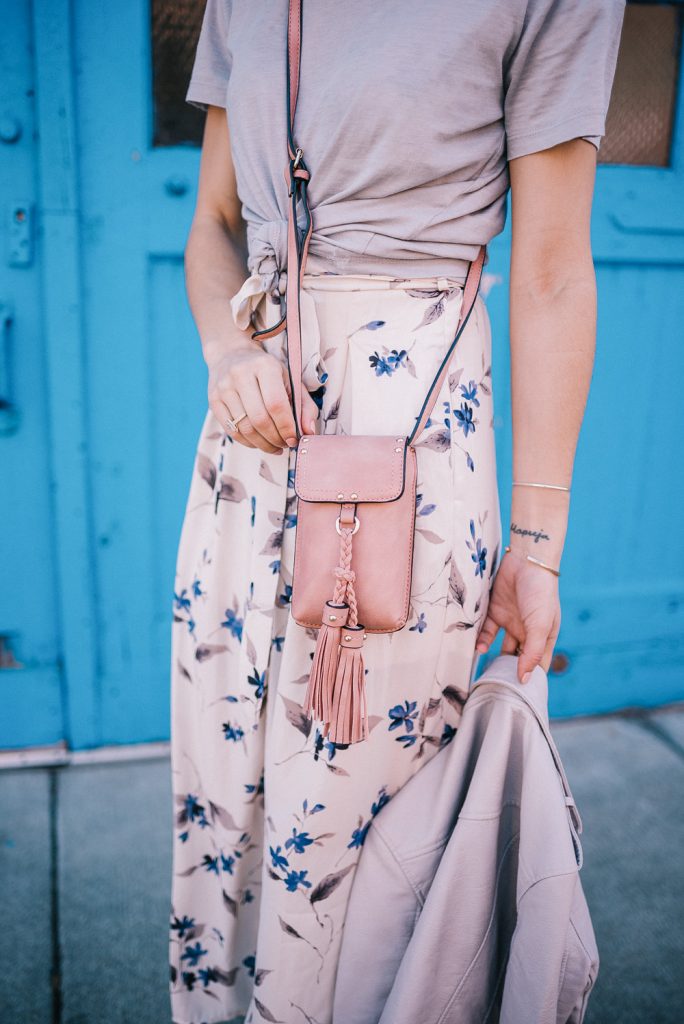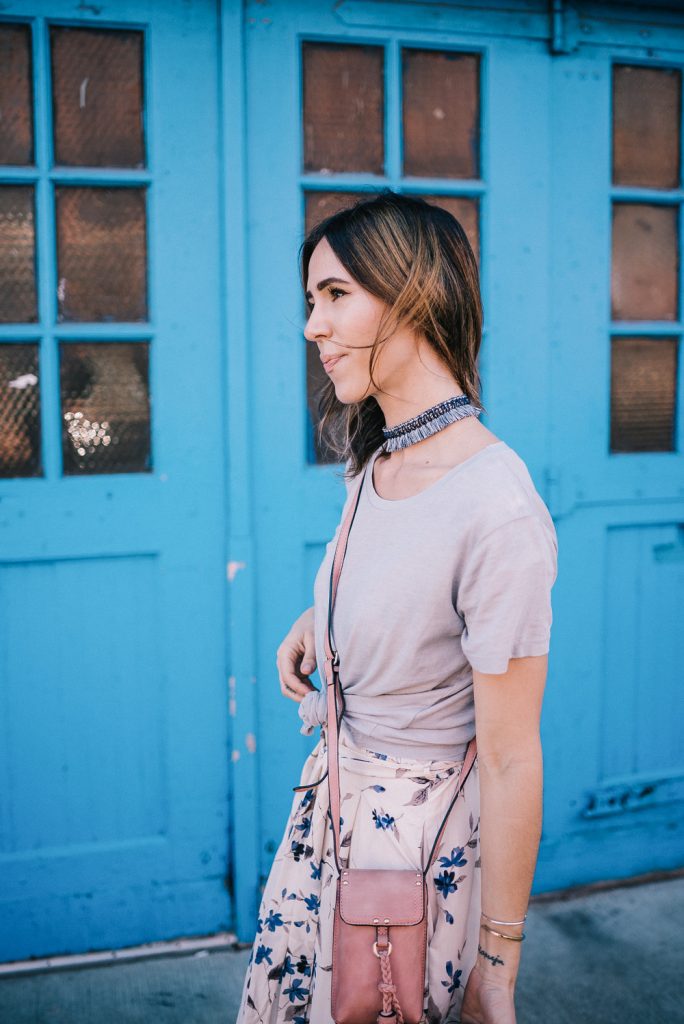 Spring is all about those lightweight layers – trench coats, suede jackets and leather motos to just name a few. This grey faux leather moto jacket was a STEAL to say the least! This is why I love Marshalls – I actually saw this jacket at a big department store for full price. Marshalls had it for HALF the price – how do you like them apples!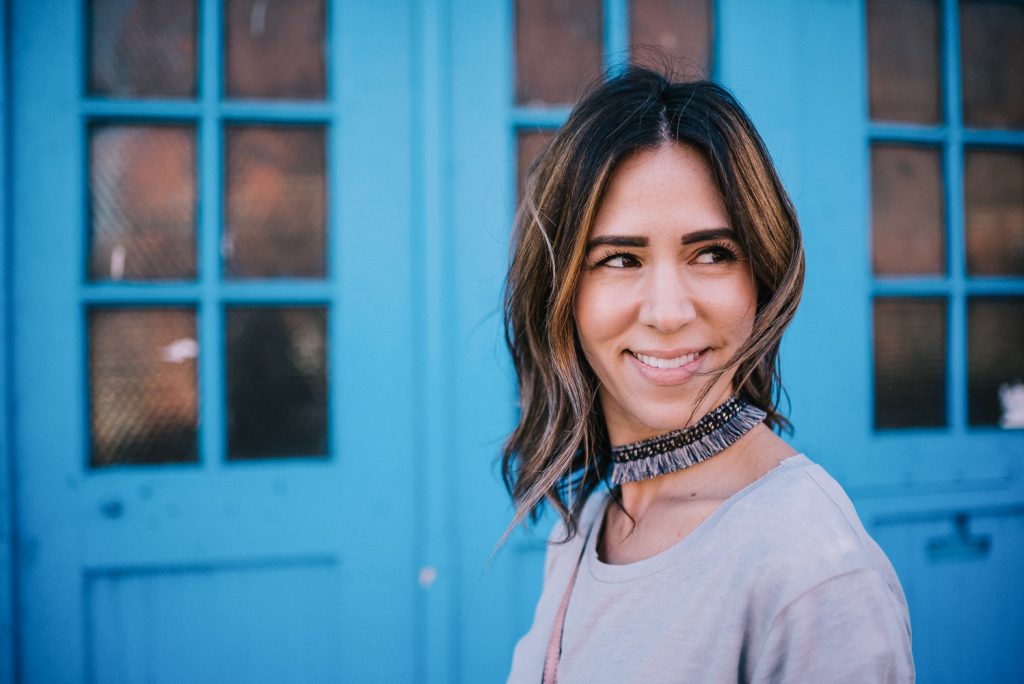 To top it off, I styled the look with this AMAZING fringe choker. Ok, so I have a serious choker addiction and Marshalls has the BEST selection in their jewelry departments. I went from owning none to about 20 – they are one of the hottest trends right now and this fringe choker is no exception. Playing off the fringe, I added this small pink, phone sized, satchel to add a pop of color to my muted / neutral look.
Spring is all about embracing bright trends with personality – it's the best way to thaw out from the winter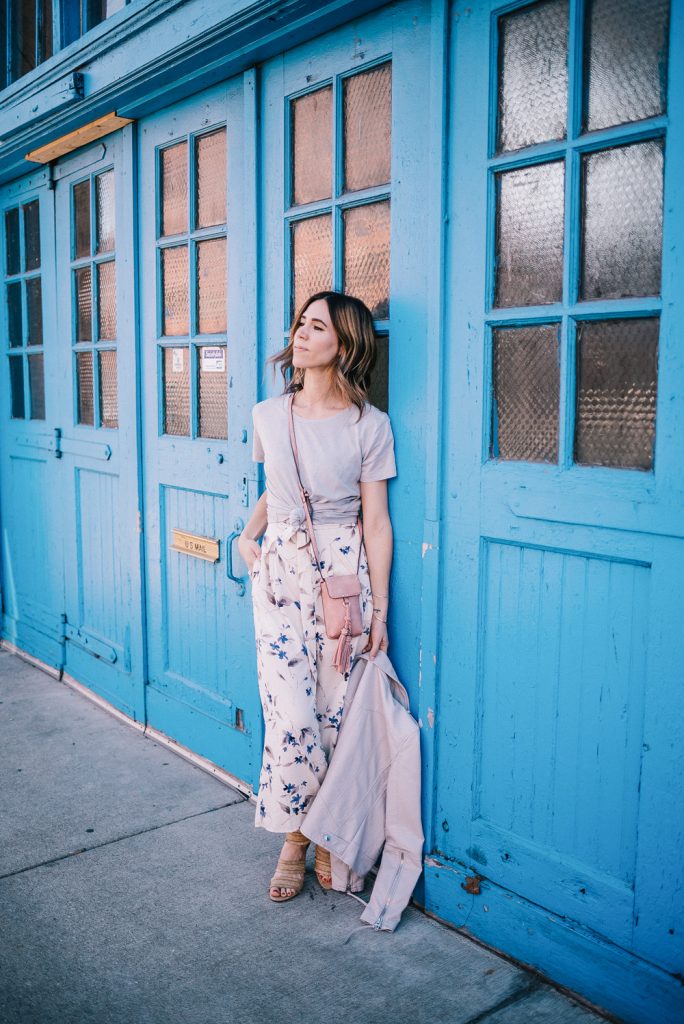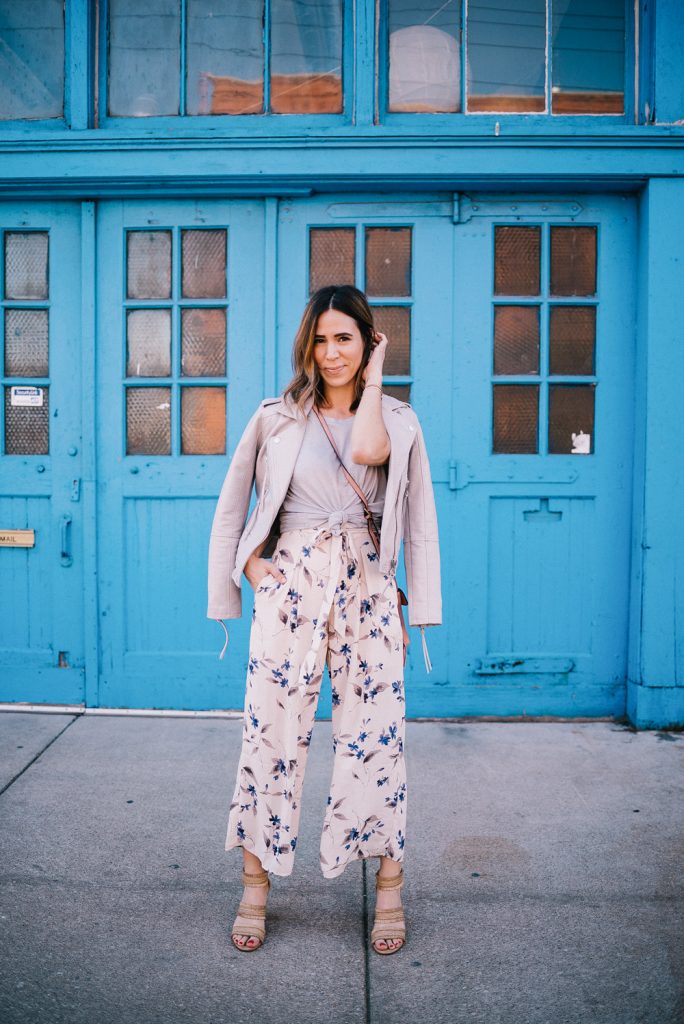 Thanks to Marshalls for sponsoring this post.
Shop the LOOK:
Floral Jumpsuit | Straw Sandals | Faux Leather Moto | Satchel

YOU MAY ALSO LIKE