January 8, 2018
ASTR Lace Midi Dress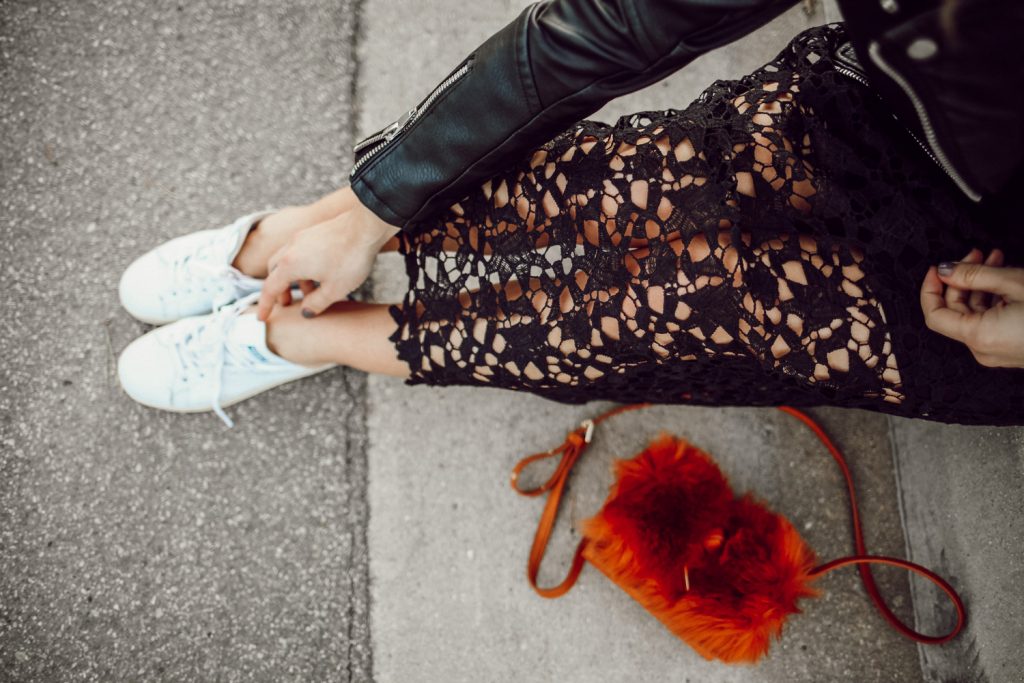 HAPPY MONDAY! I am finally back to Chicago and trying to get back in the swing of things. Over the weekend it took 25 hours to make my way back from Zanzibar to Chicago – surprisingly, the time went by quick and was of course, worth every minute. Right now I'm completing ignoring how cold it is outside and am thinking about warmer days like the ones in this post. This ASTR Lace Midi Dress is what little black dress dreams are made of – it's easy to wear and did I mention it's under $100!
Shop the LOOK: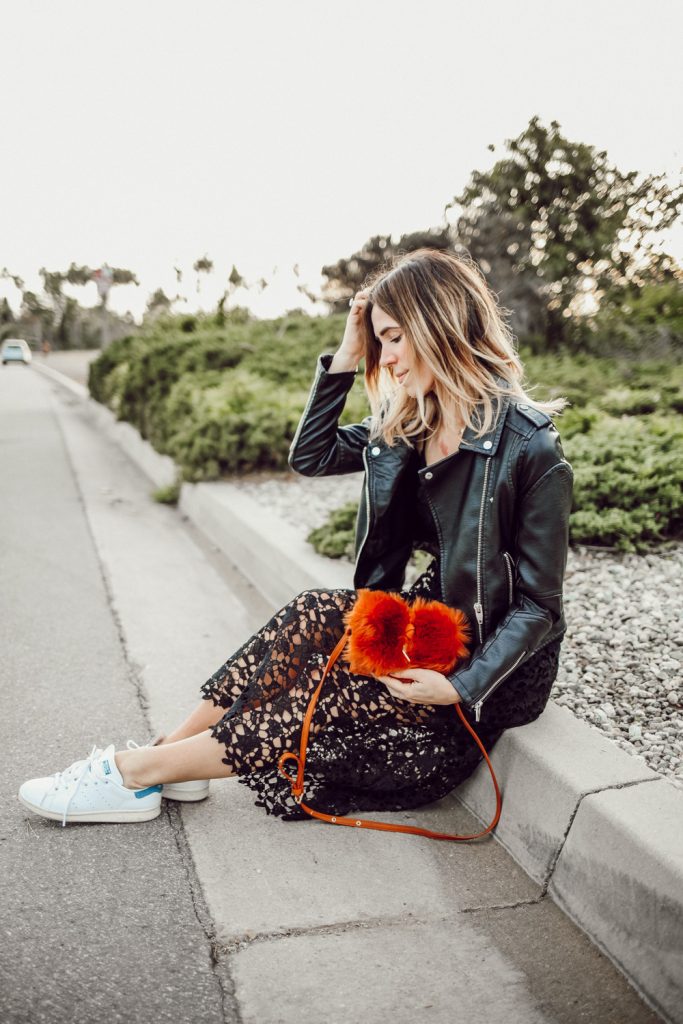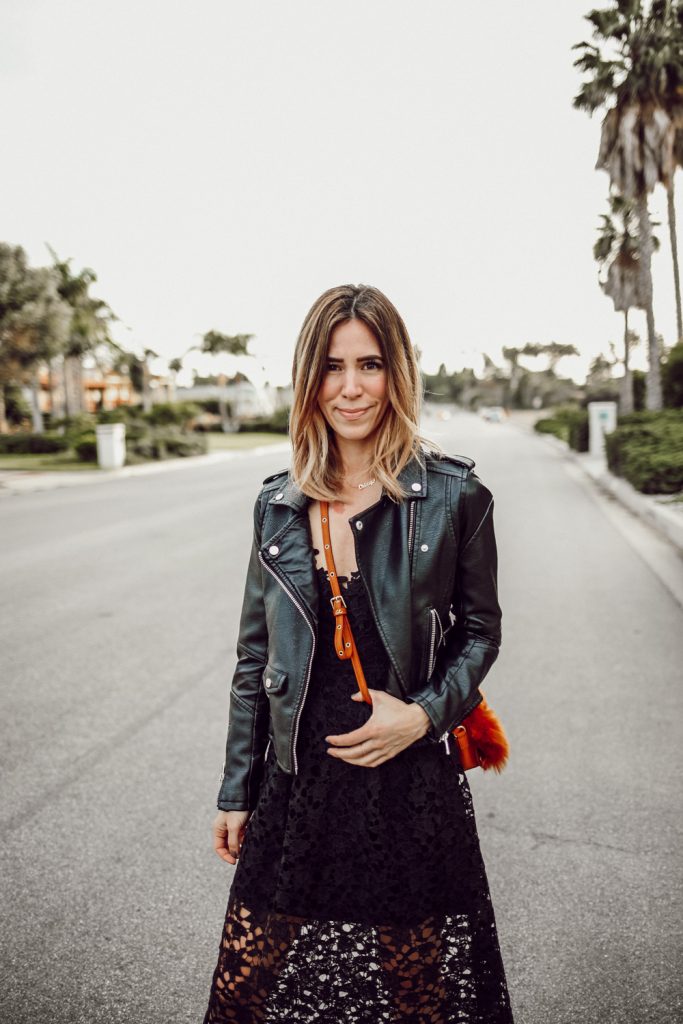 WHY I LOVE THESE ITEMS
Leather Jacket / I have lived in this leather jacket for years now – if you need a classic faux leather jacket, this one is perfect!
Lace Dress / The perfect LBD that you can dress up and down in two seconds flat.
Faux Fur Crossbody / Who doesn't love a bag with personality! This faux fur bag does just the trick!
Stan Smith Adidas / If you are need of a pair of everyday sneakers, these are your go-to – they pair with EVERYTHING!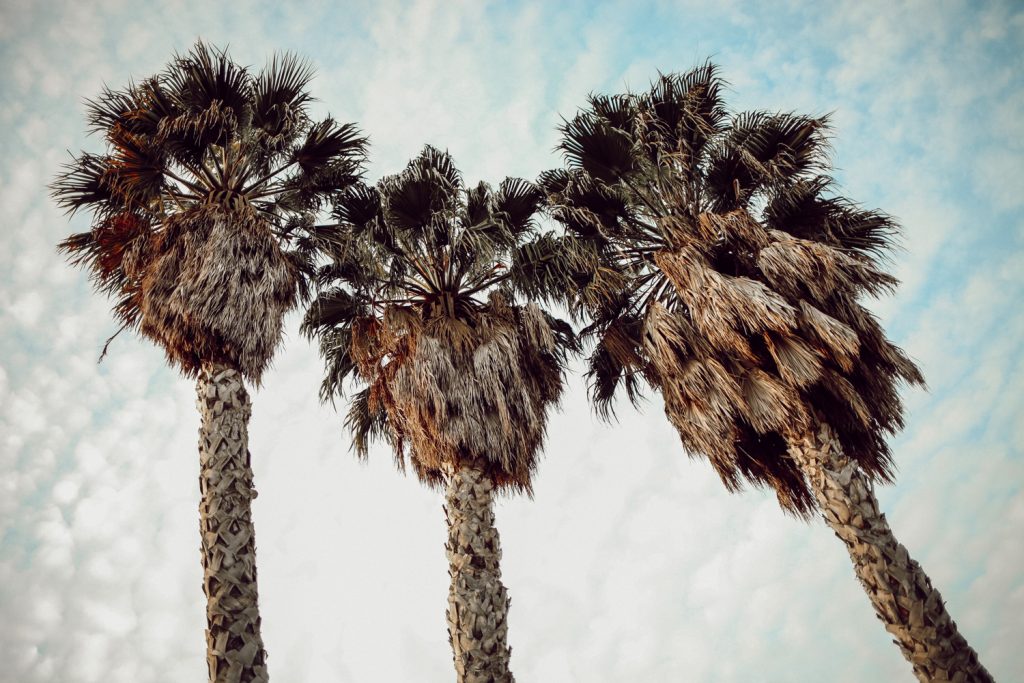 Last week I spoke all about my New Years Resolution (see here) and how setting obtainable goals for yourself is the key. On the side, I'm also working on building a more simple closet versus purchasing pieces that are more specialized. I've started to get really frustrated with the excess so this year my focus will be to dial back by closet and style. So what does that mean? I'm taking a different approach to my closet and style this year and focusing on less is more.
This ASTR lace midi dress fills that bucket – it's wearable anywhere and for almost any season. The best part? It's under $100! I layered the look with my favorite leather moto of all time – this moto from Blank NYC denim. I purchased this a few years ago during one of the big Nordstrom sales and have never looked back. It's was moto jacket dreams are made of!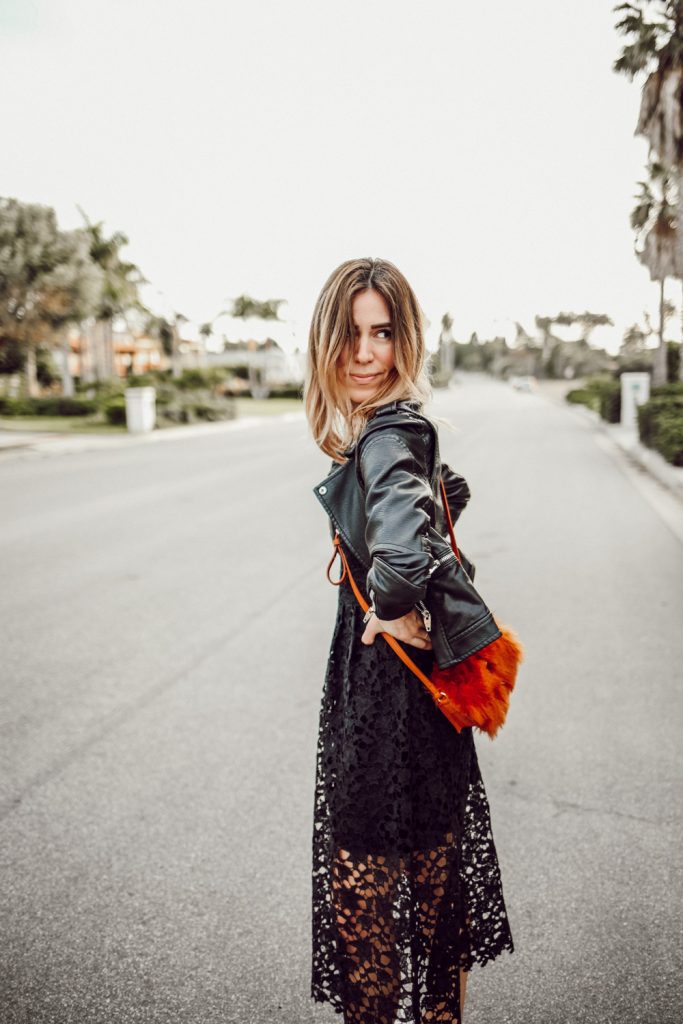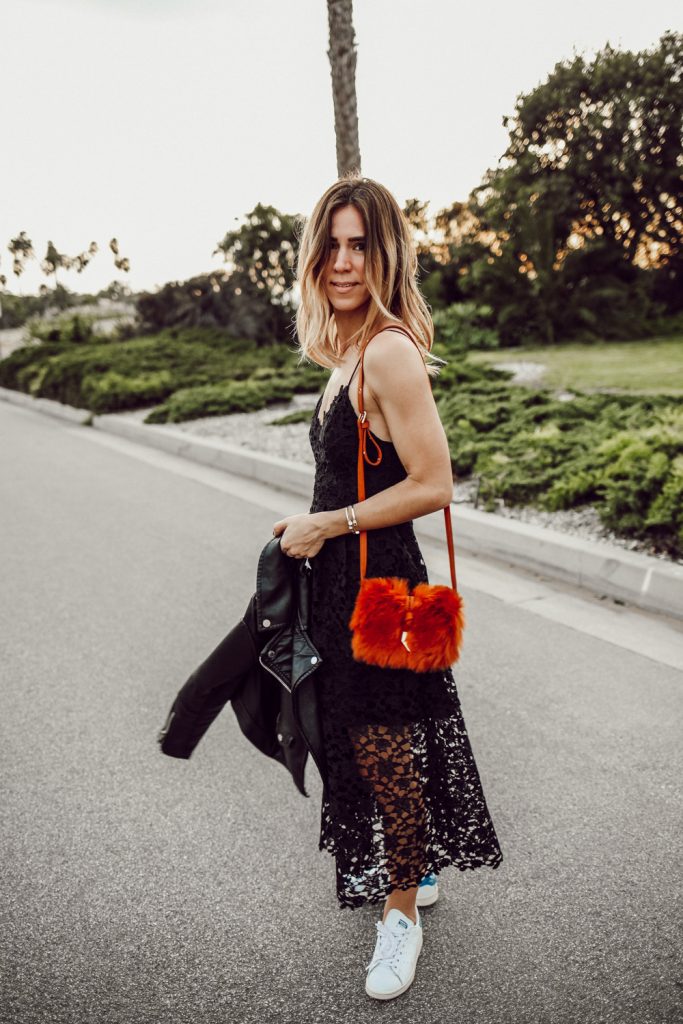 Shop the LOOK:
Leather Jacket | Lace Dress | Faux Fur Crossbody | Stan Smith Adidas

YOU MAY ALSO LIKE