November 16, 2016
NA KD Crochet Strap Back Dress for Thanksgiving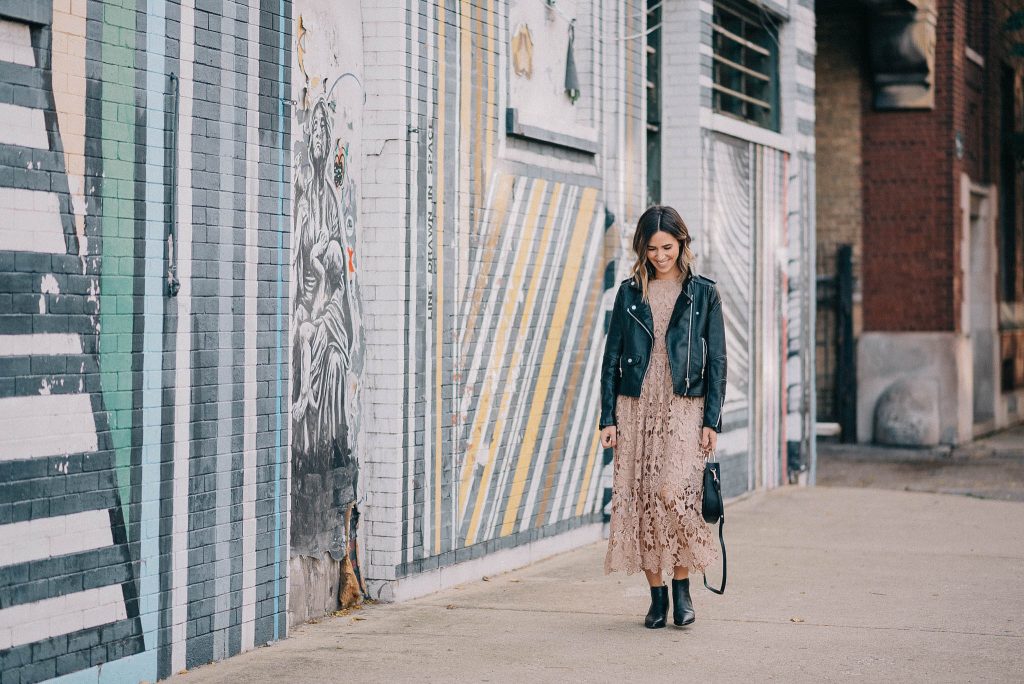 Dress: Crochet Strap Back Dress | Jacket: Blank NYC Moto Jacket
Shoes: Marc Fisher Yale Chelsea Booties | Bag: Faux Leather Bag with Gold Handle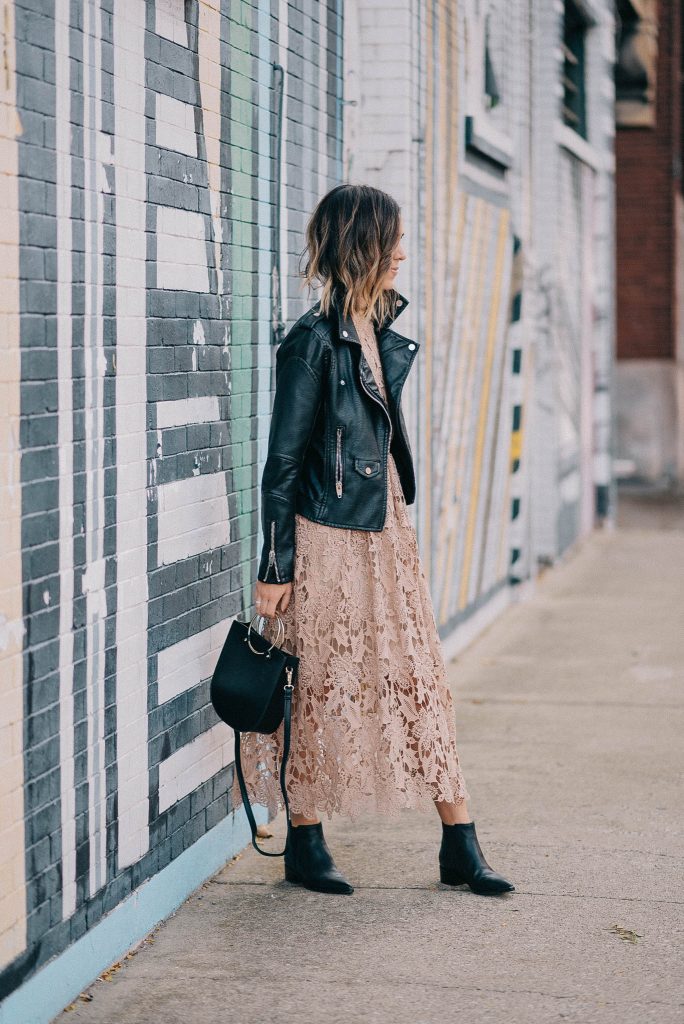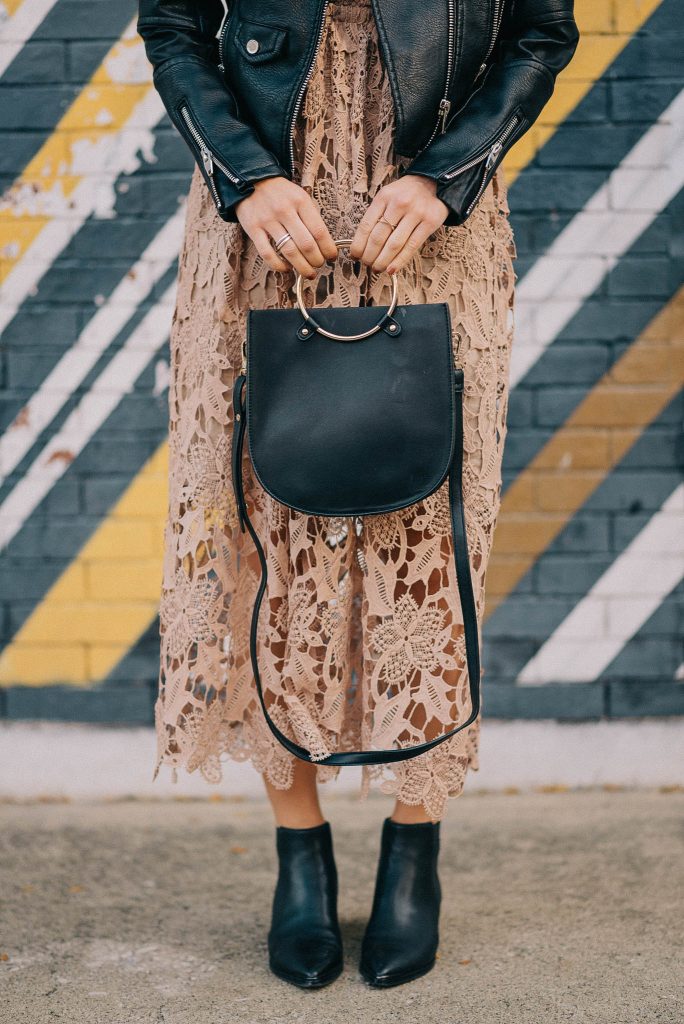 Well hellloooooo Wednesday! How are we today? Living the dream? Sure – why not. I'm still in complete and udder shock that next week is Thanksgiving (holy crap) and this weekend it's supposed to snow in Chicago (WTF). There go my bare leg days – boo! Well, until it actually happens, I'm keeping the tights at bay. Anyone feel me on that? So this week I have been working on a couple really amazing projects and I can't wait to share them with you! More to come soon! Today I'm sharing
this
AMAZING NA KD Crochet Strap Back Dress and leather bomber – it's
the
perfect combo for a low key Thanksgiving!
Shop the LOOK: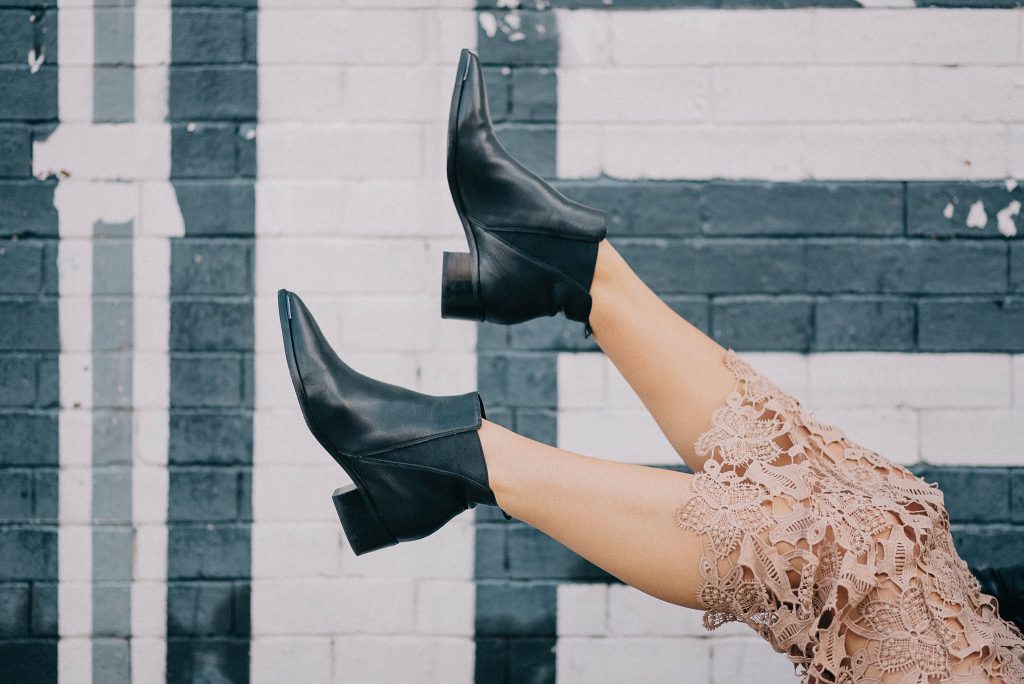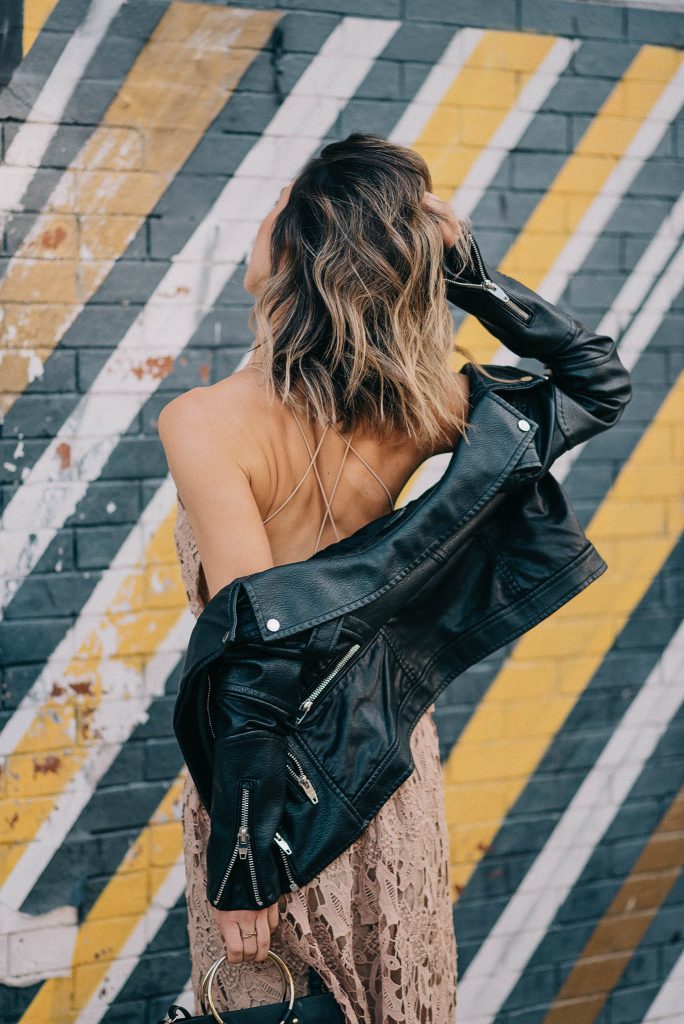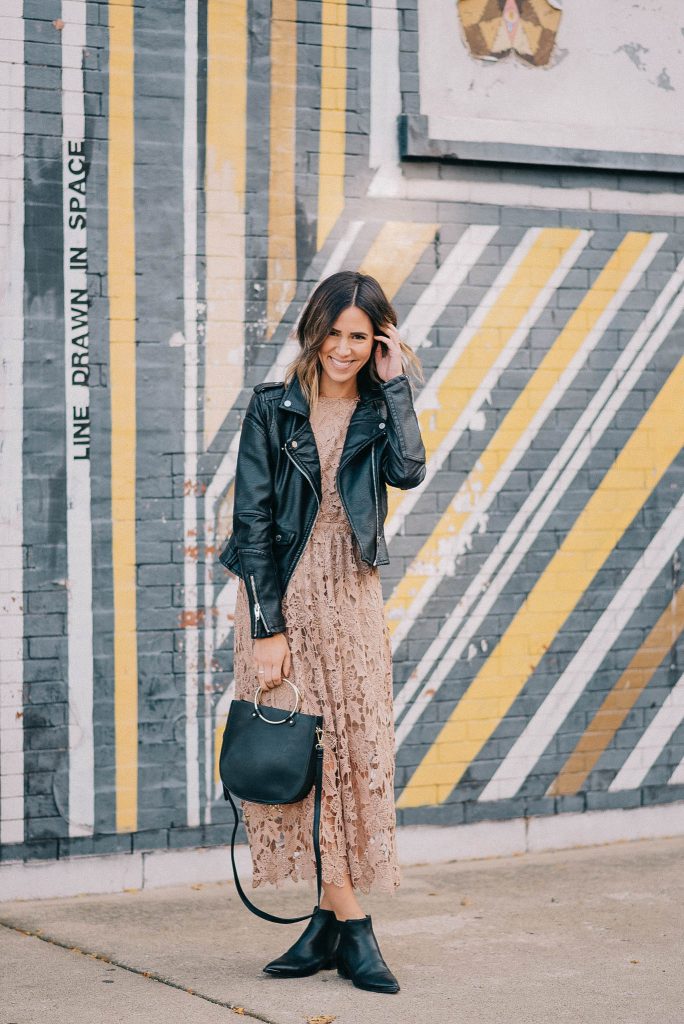 I love a good lace and leather combo – who doesn't! The combination of the feminine and masculine pieces make some seriously beautiful harmony. Take that the next level with
this 
AMAZING nude NA KD Crochet Strap Back Dress and leather bomber. It's a beautiful lace dress with a more stunning back that can be worn during all seasons. Style this dress for Thanksgiving with a blanket scarf,
like this one
, or a cardigan sweater,
like this
. And
this
dress has all the give you need for those intense feasting moments at Thanksgiving.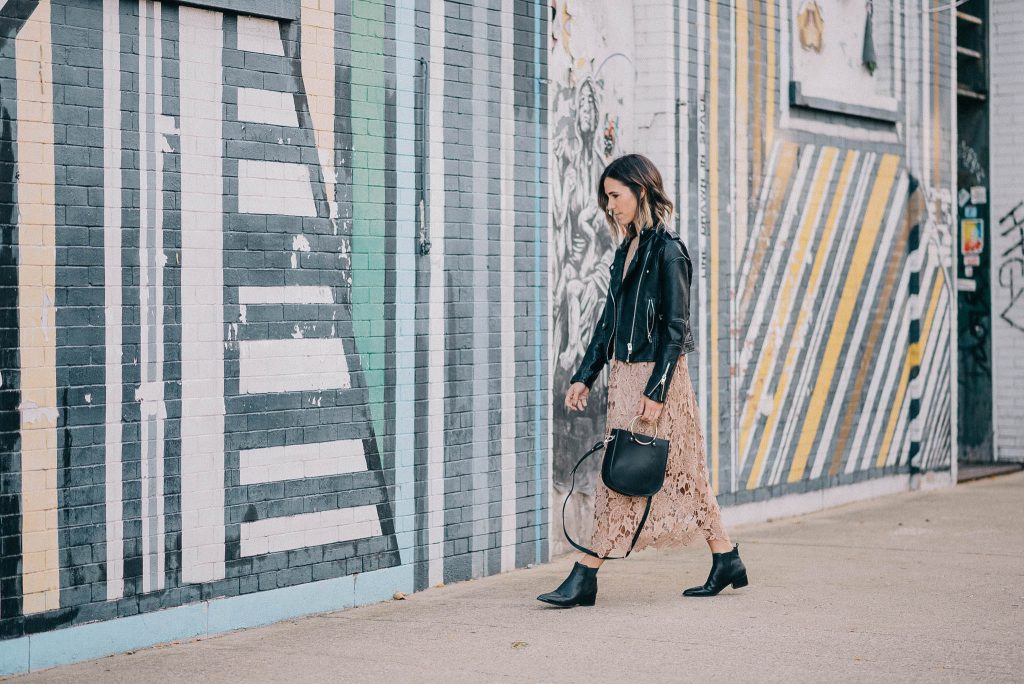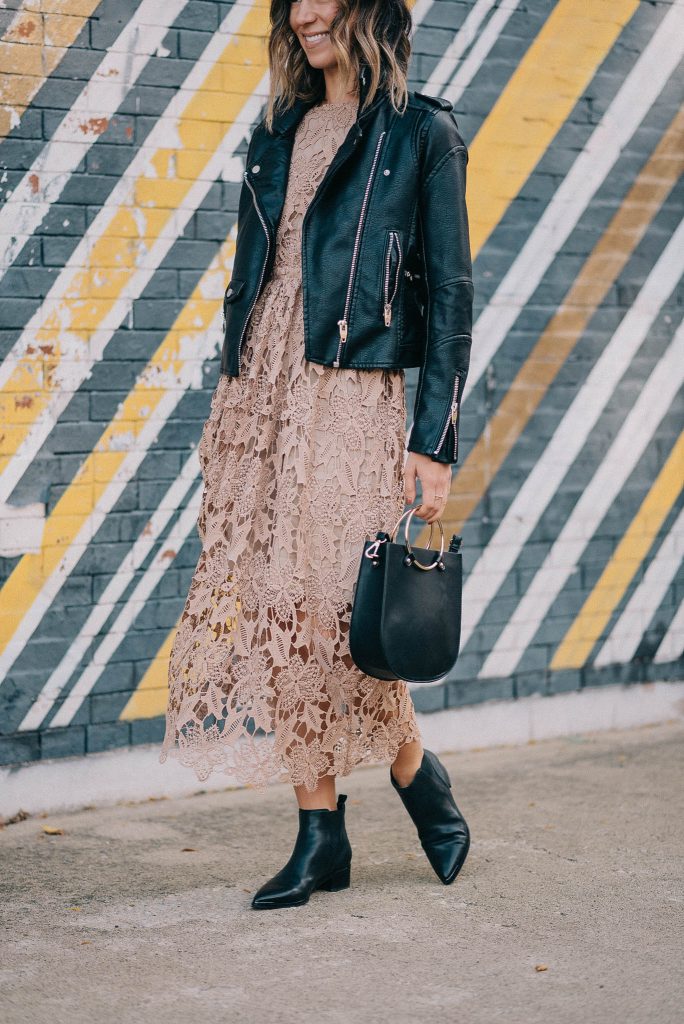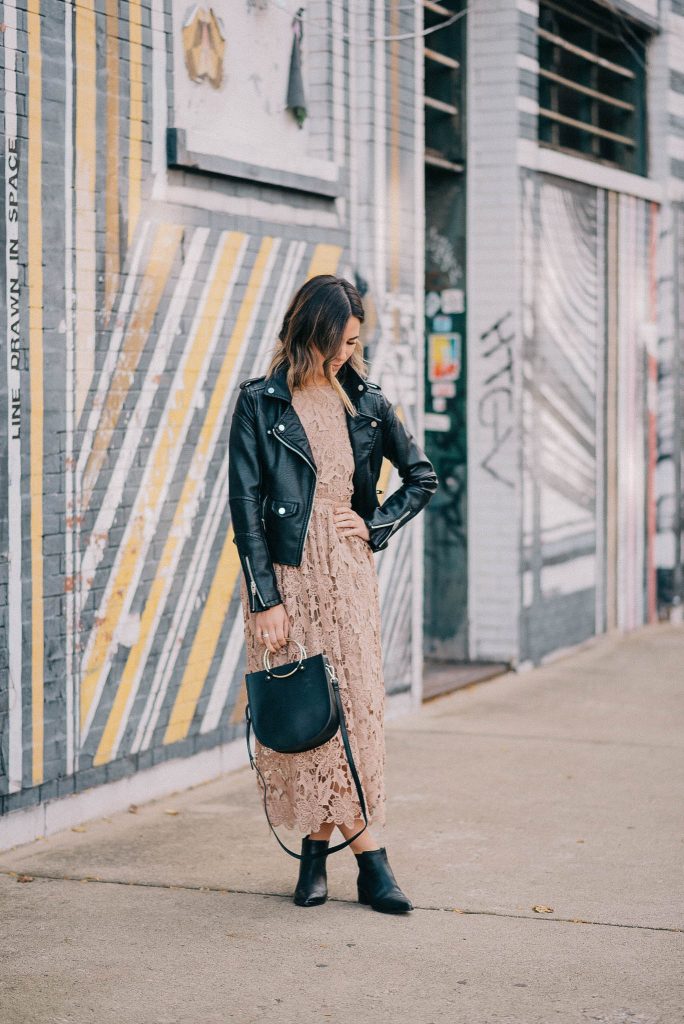 For this look, I styled
this 
AMAZING NA KD Crochet Strap Back Dress with
this
amazing bomber jacket – this jacket has become a go-to this fall since the temps haven't dropped below 50! Since I can't get enough of these accessories, of course I styled them again in this look!
This
bag (under $25) and
these
booties are two fall MUST HAVES. I literally cannot live without them – I wear them both nearly everyday and you'll be seeing more of them on the blog too!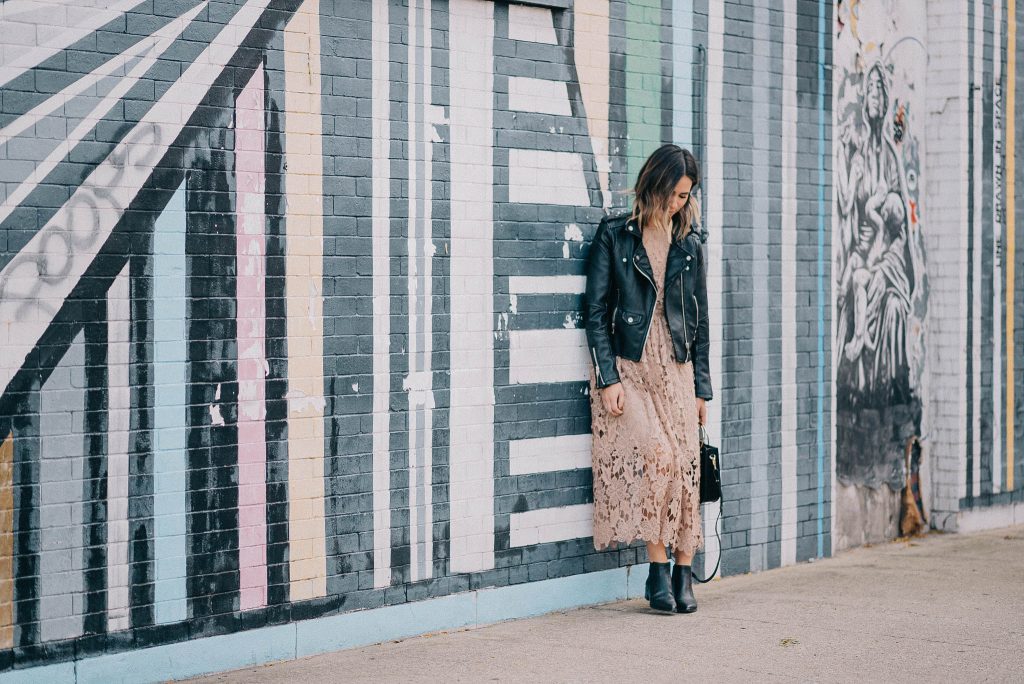 Shop the LOOK:
Dress: Crochet Strap Back Dress | Jacket: Blank NYC Moto Jacket
Shoes: Marc Fisher Yale Chelsea Booties | Bag: Faux Leather Bag with Gold Handle 

YOU MAY ALSO LIKE