February 1, 2017
Levis Game Day Fashion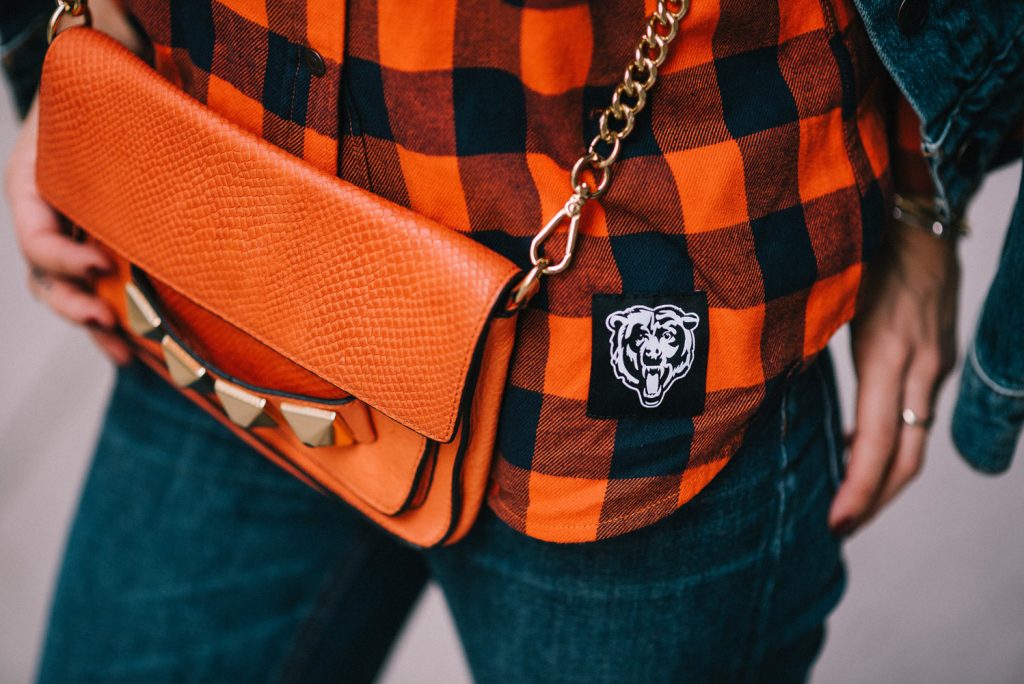 The countdown to the Super Bowl is here! Super Bowl weekend is one of my FAVORITE weekends of the year! It's a time where all sport and non-sport fans a like come together for the love of the game, buffalo chicken, Lady Gaga and hilarious commercials! Raise your hand if you are pumped for Ms. Gaga to perform! Me!!!! After getting a teaser as the Super Bowl last year, I think her performance is going to be BOMB.com! Today I'm sharing one of my final game day looks of the season and likely one of my best, and favorites yet! This Levis game day fashion look will surely make head turns and every bearded hipster smile – who doesn't love a little denim on denim with a side of flannel?
Shop the LOOK: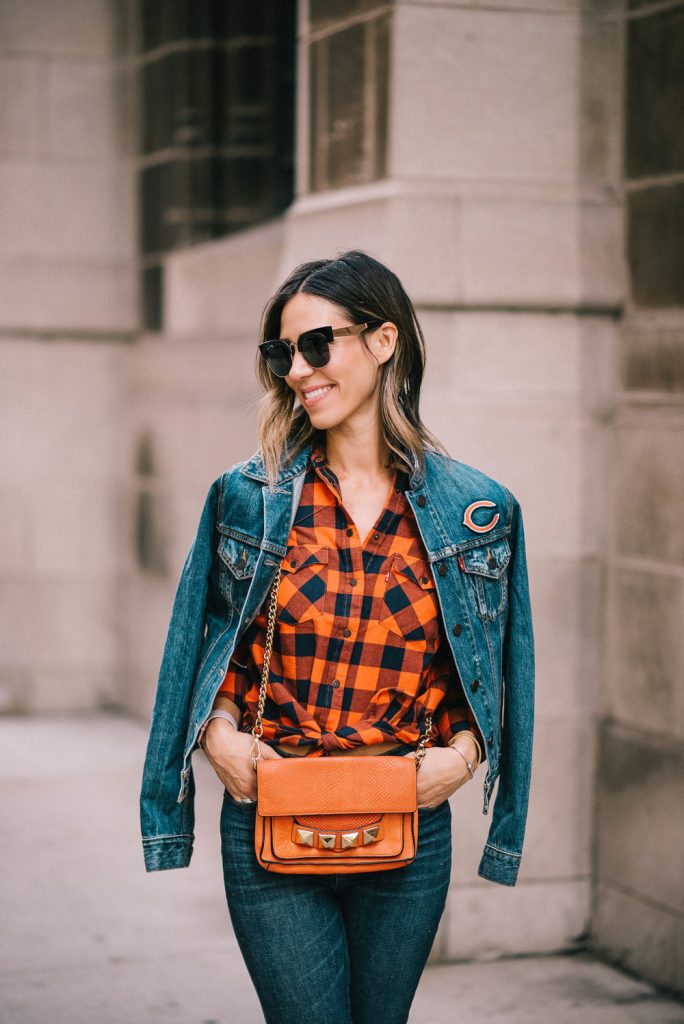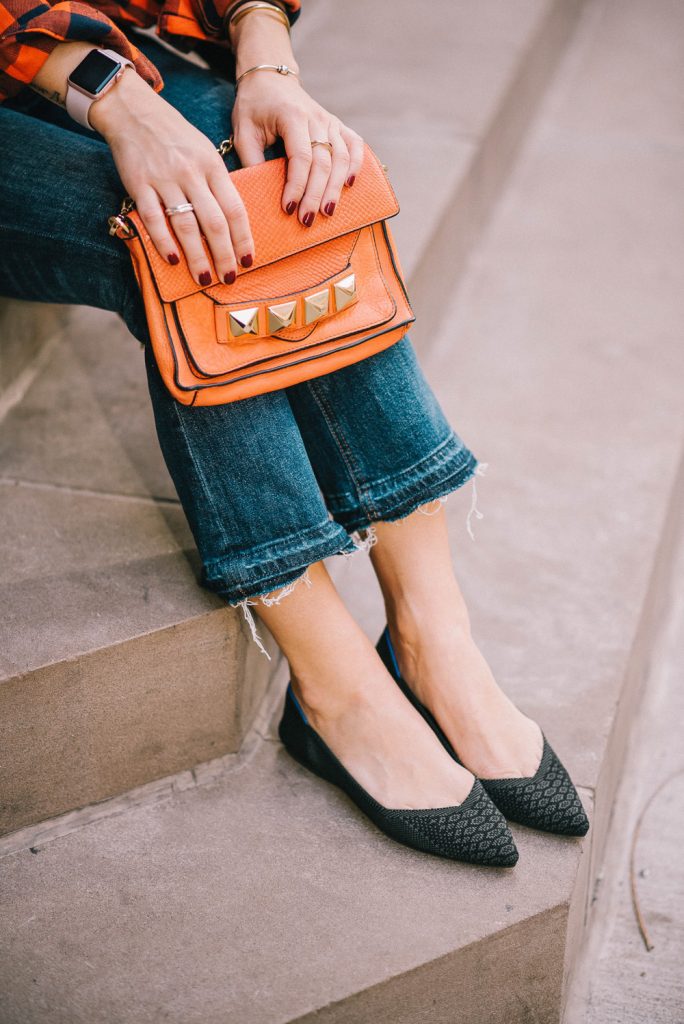 Levi's Bears Flannel c/o – Loving this super cute flannel from Levi's. Its a great way to show your team pride for every day!
 Levi's Bears Denim Jacket c/o – Who doesn't love denim – I mean. Great way to layer your game day look with some pride.
 J.Crew Cropped Flare – One of my favorite pairs of denim – I'm addicted to the cropped flare style.
Rothy's Pointed Toe Flats c/o – THE comfiest flats in the game! They are like socks, but shoes!
 Free People Retro Sunglasses  – My favorite go-to black sunnies!
Linea Pelle Crossbody – Great game day accessory!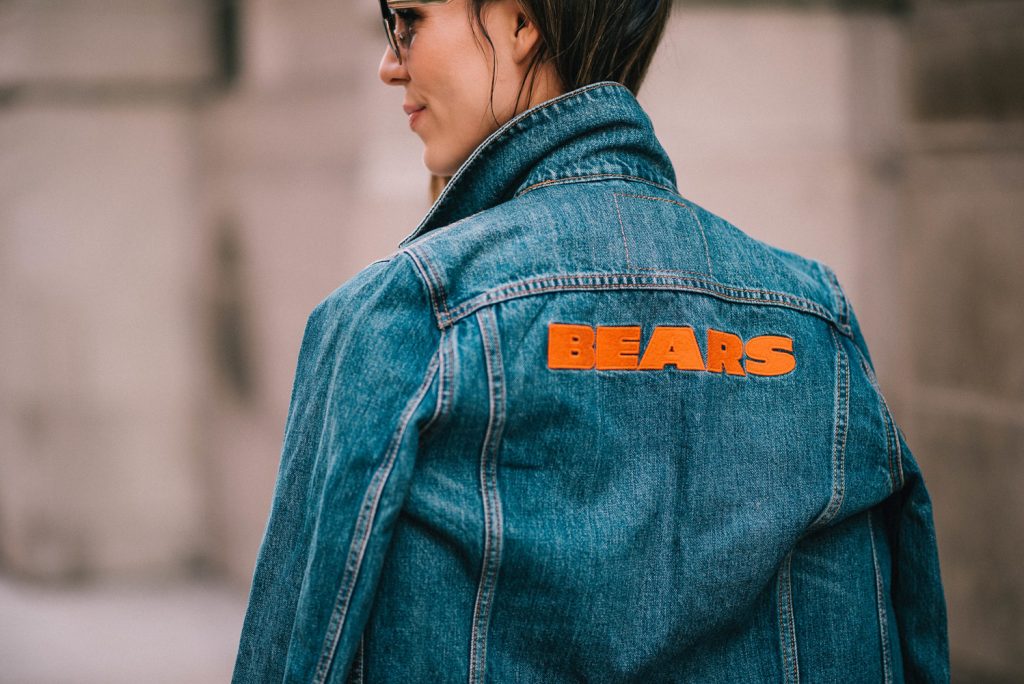 The Super Bowl is one sporting event that brings every one together – whether you like sports or not, you will likely be turned in because it will be on at home or to watch the commercials and half-time. I love getting together with friends, putting together a buffet of food with a menu heavy on junk food, while sinking deeper and deeper in to my couch.
As we all know, game day isn't game day until you are dressed! I'm closing out the season with two of my favorite looks, starting with this Levis game day fashion look! Denim on denim is such a hot trend in the fashion world right now, so why not bring your Fashion "A Game" to game day! This flannel and jacket combo from Levis is heart melting!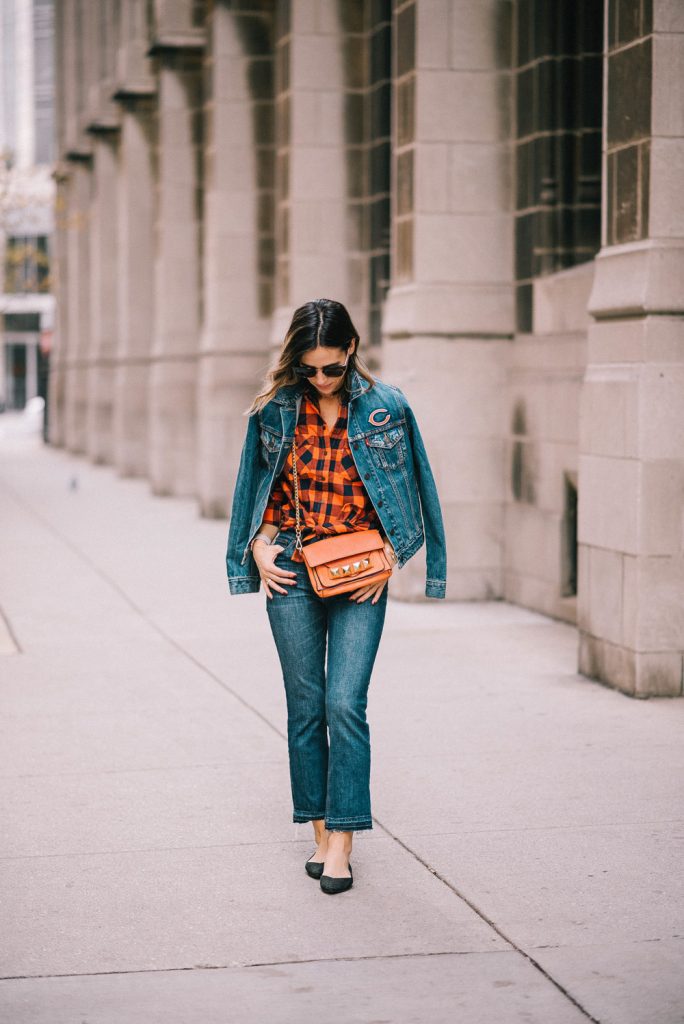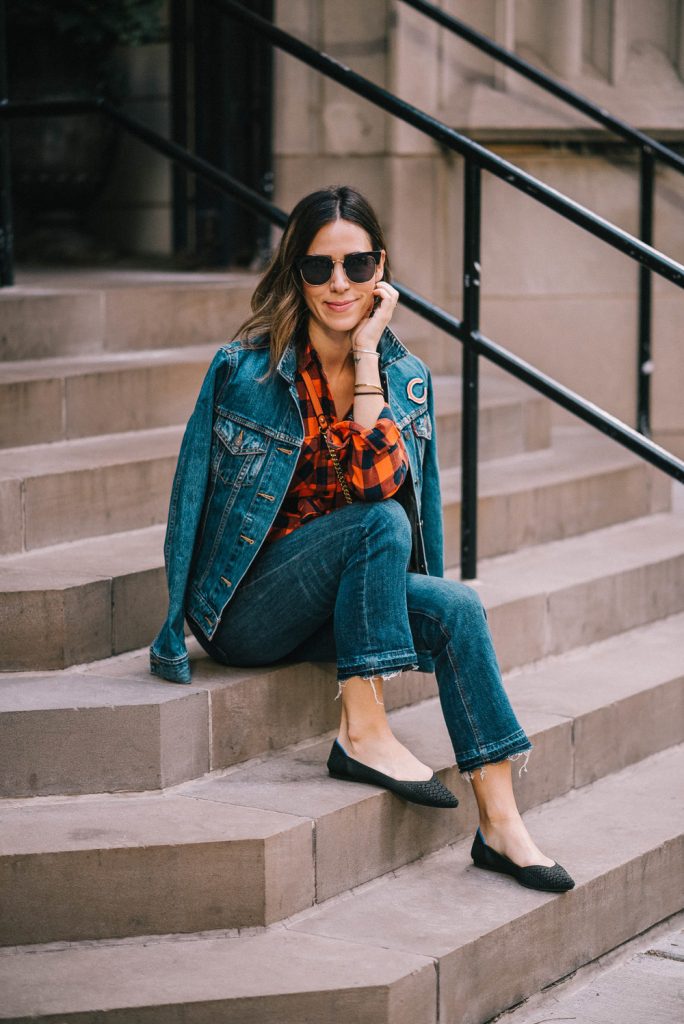 I paired this denim and flannel top with my favorite cropped flare pants from J.Crew and some game day accessories to maximize my comfort! Your game day fashion game is nothing without a comfortable pair of shoes – sorry. These flats from Rothy's are practically like socks on your feet! They are super comfy and can fold up in to your purse or pocket. The snakeskin print adds a bit of edge to my game day look! Stay tuned for more game day this week!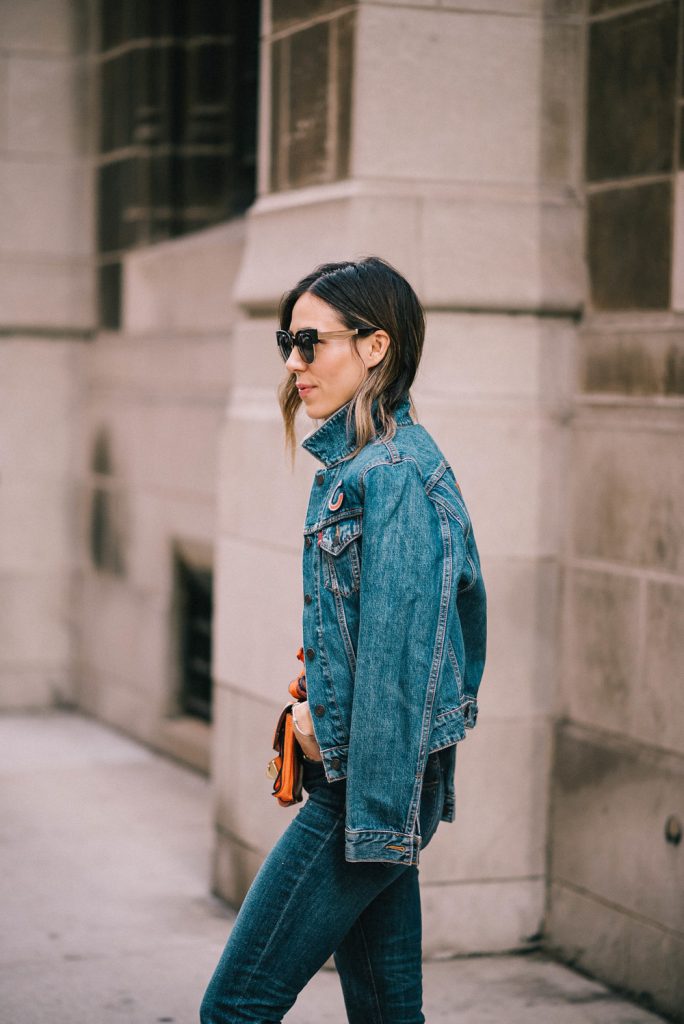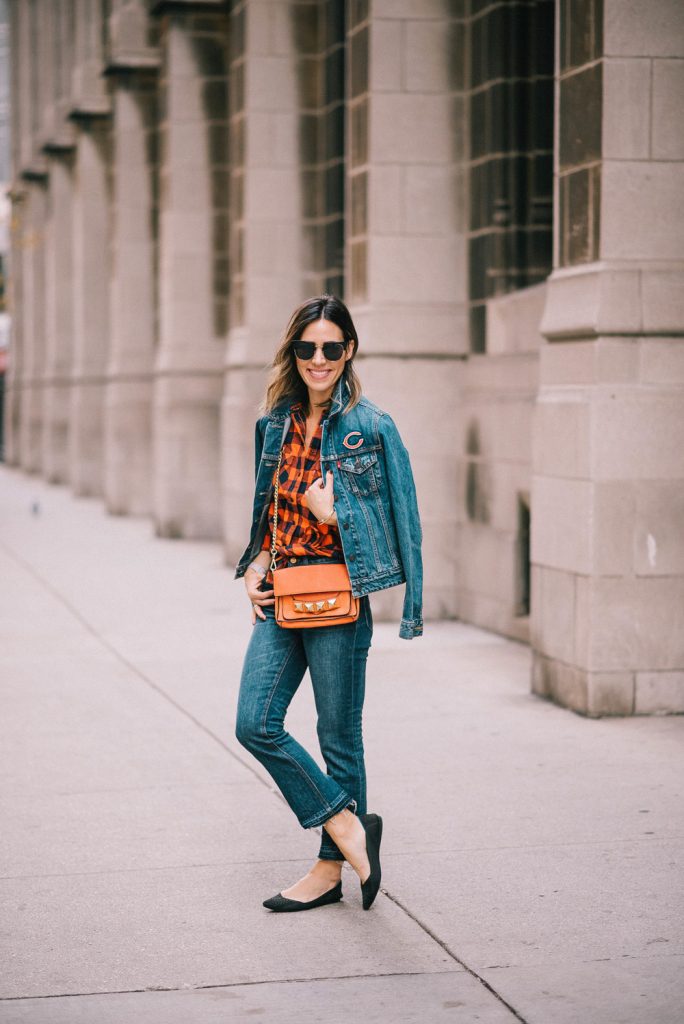 Photography by Iron and Honey
Shop the LOOK:
Levi's Bears Flannel c/o | Levi's Bears Denim Jacket c/o  | J.Crew Cropped Flare
Rothy's Pointed Toe Flats c/o | Free People Retro Sunglasses | Linea Pelle Crossbody

YOU MAY ALSO LIKE