January 10, 2017
JCrew Velvet Cami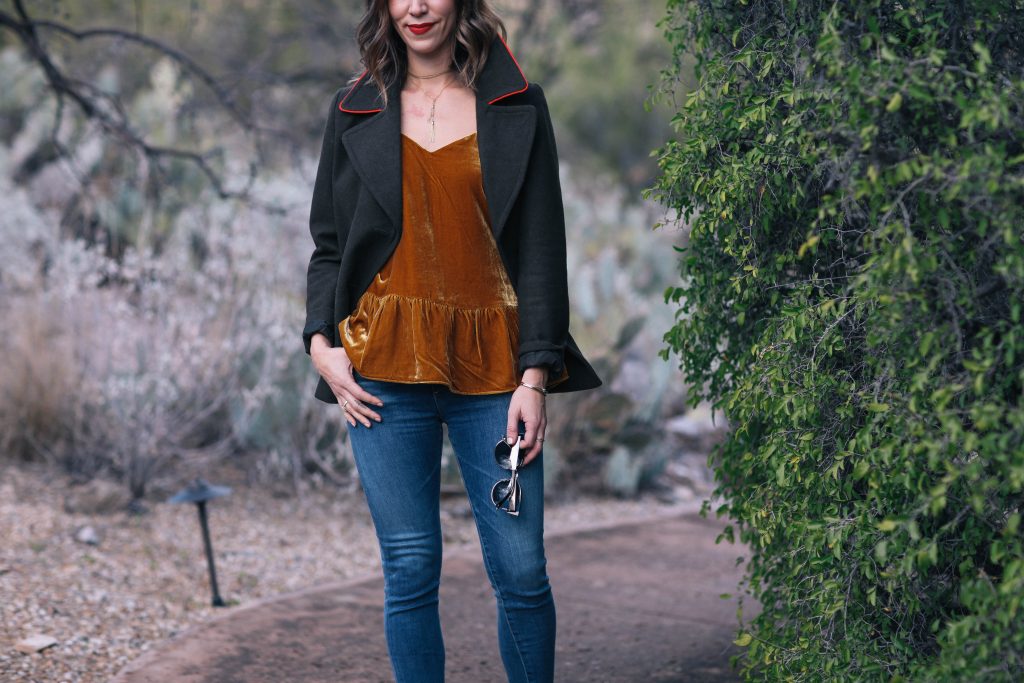 Velvet Tank | Red Matte Lip | Retro Sunglasses
Skinny Jeans | Strappy Sandals | Military Style Coat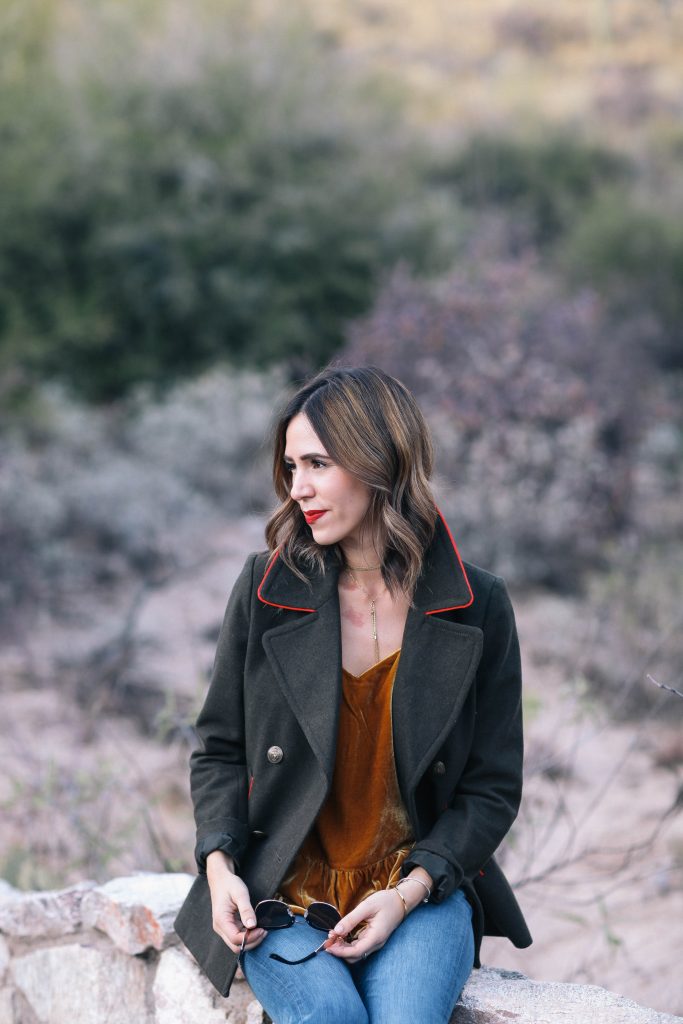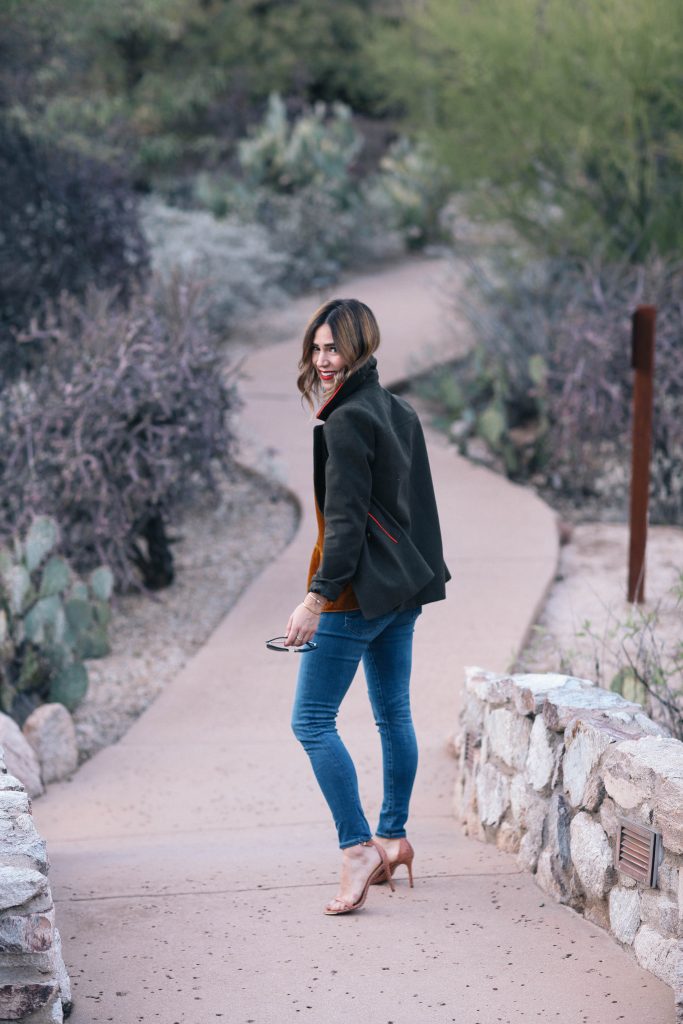 And just like that we are back to reality. That first week after the holidays is always a transition back in to work and then BAM! Everyone starts freaking out because they haven't been doing anything for the last month and all sorts of work has piled up. Who is guilty of that? Me! It's good to back in to a routine – my sleeping habits were all over the place…like five coffees a day all over the place! I'm back and hopefully blogging a little more each week because I've been SLACKING! Today I'm sharing on of my favorite looks that I wore while in Arizona – 
this
 JCrew Velvet Cami is the perfect winter accessory and can be styled so many different ways!
Velvet Tank | Red Matte Lip | Retro Sunglasses
Skinny Jeans | Strappy Sandals | Military Style Coat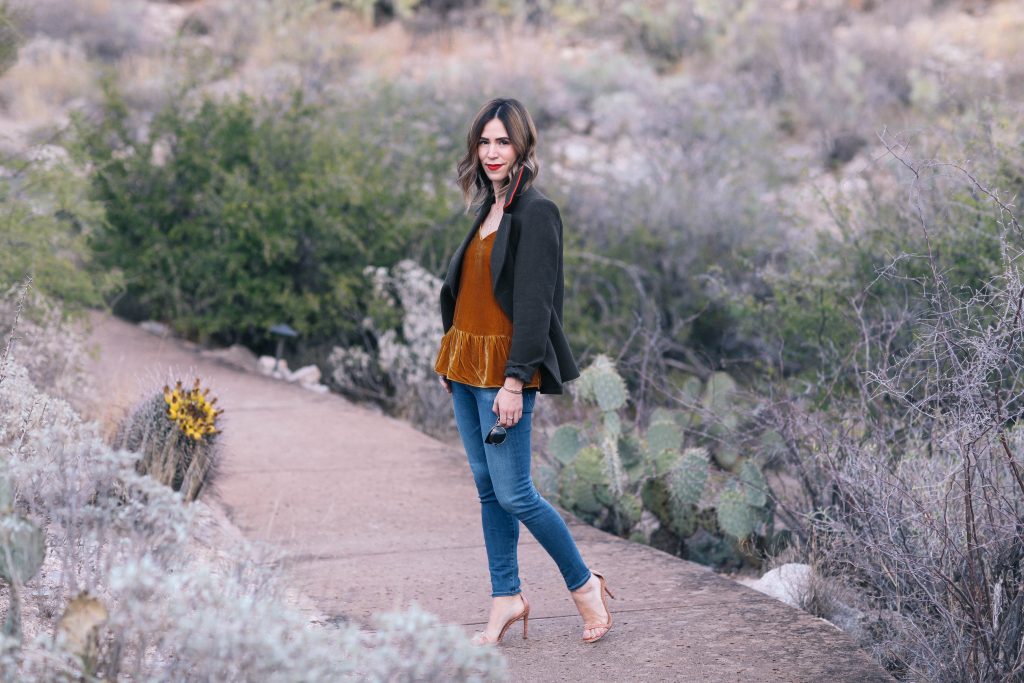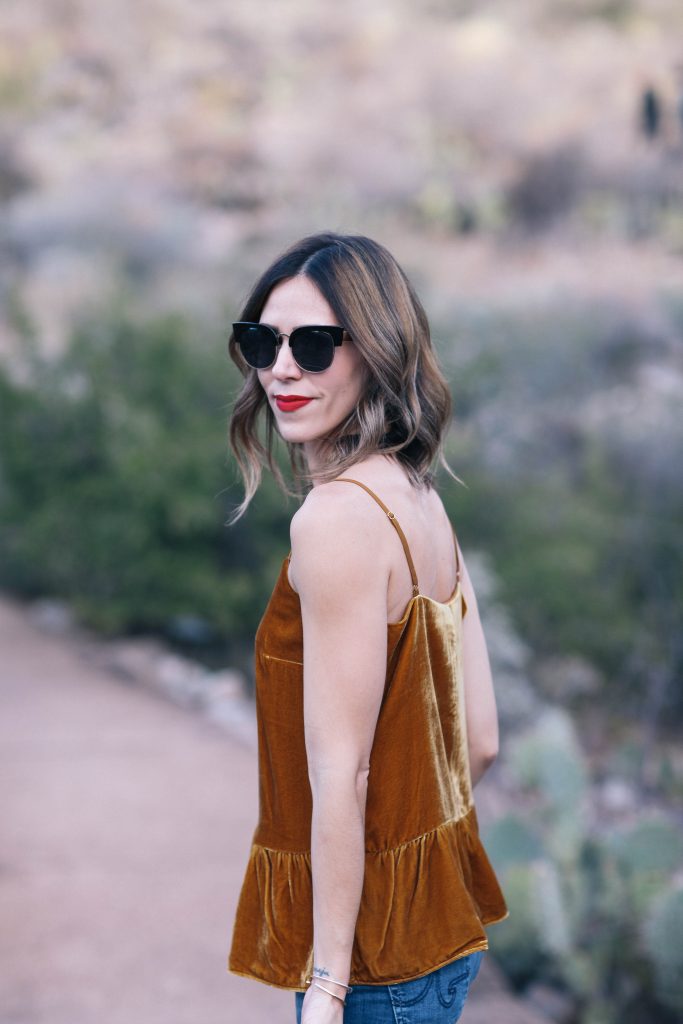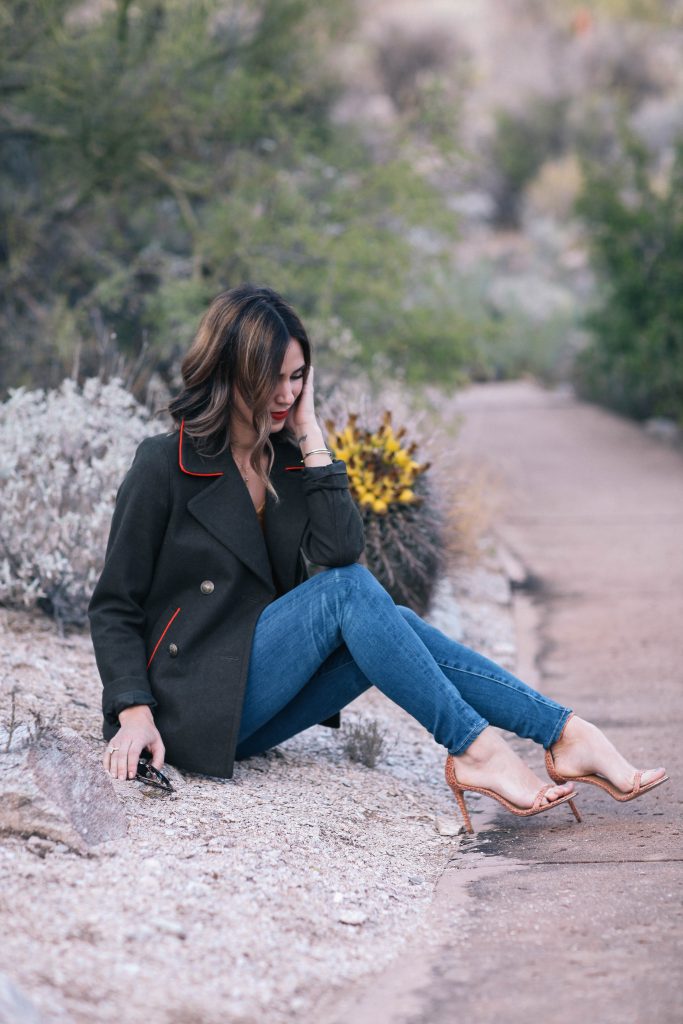 I simply cannot get enough of the velvet trend these days – I just keep buying more and more velvet. When I stumbled across
this
 JCrew Velvet Cami I squealed! The style was perfection and the color was EVERYTHING! Who doesn't love old gold with a bold red lip! It was a great piece for our trip to AZ – hot during the day and cold a night!
In the winter I find myself constantly dressing in super depressing colors – I tend to wear my emotions in my fashion when I'm over the weather. So when I saw this tank I made one of the latest purchases ever – anything to break up all the winter drab is worth spending money on. Except now I'm spending all my money on all things spring….and spring may never come.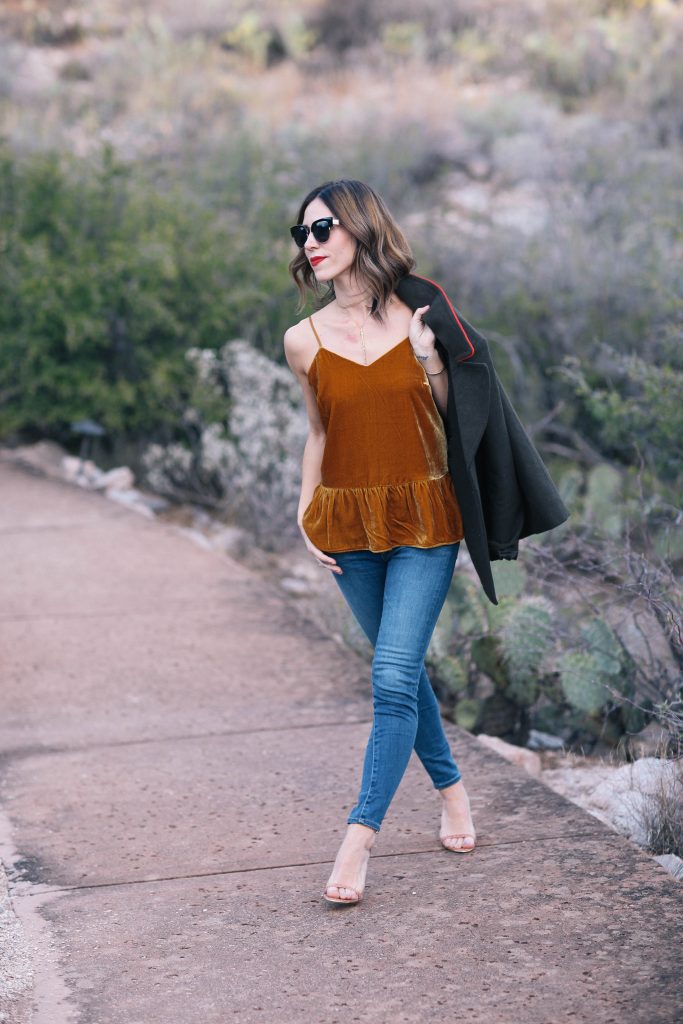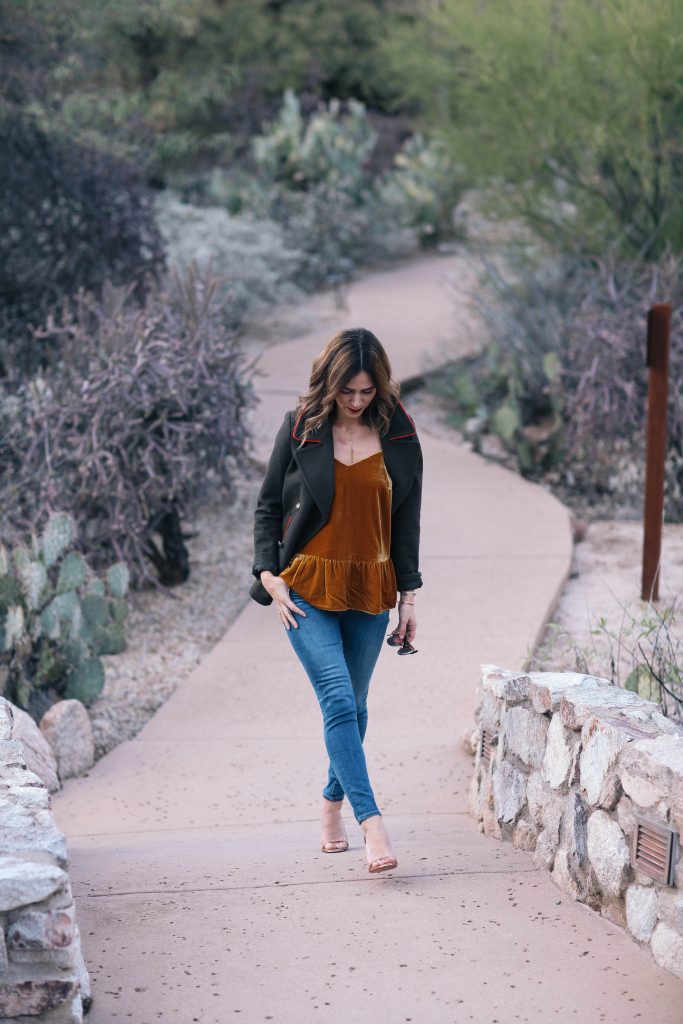 Since we are months away from warm summer nights, I paired 
this
 JCrew Velvet Cami with
this
military coat from
Express
– friends, it's way under $100! Cant beat that! It's a perfect coat for fall and winter. While in Arizona I needed something that was was to pack and this solved all my problems!
Shop the LOOK:
Velvet Tank | Red Matte Lip | Retro Sunglasses
Skinny Jeans | Strappy Sandals | Military Style Coat

YOU MAY ALSO LIKE