August 2, 2019
How to Style a Blazer During Summer
[ezcol_1half]
[/ezcol_1half] [ezcol_1half_end]
[/ezcol_1half_end]Happy Friday friends!! I'm coming to you live from CHICAGO!! It's so good to be home – the energy in Chicago is so contagious and I love it! Not to mention, the weather for the weekend is spectacular – that never happens on a Lollapalooza weekend! If you are headed to Lolla and still need some outfit inspiration, I put together a post complete with all my looks from previous Lolla's I've attended! I linked similar items from Amazon that are all available for Prime shipping! Yesterday I also had the pleasure of speaking to Camila Coelho about festival ready hair! Head to my Instagram stories to se the full interview! Moving on from Lollapalooza, todays post is talking all about how to style blazer during summer and how it's the perfect summer layering piece!
s h o p   t h e   l o o k

[ezcol_1half]
[/ezcol_1half] [ezcol_1half_end]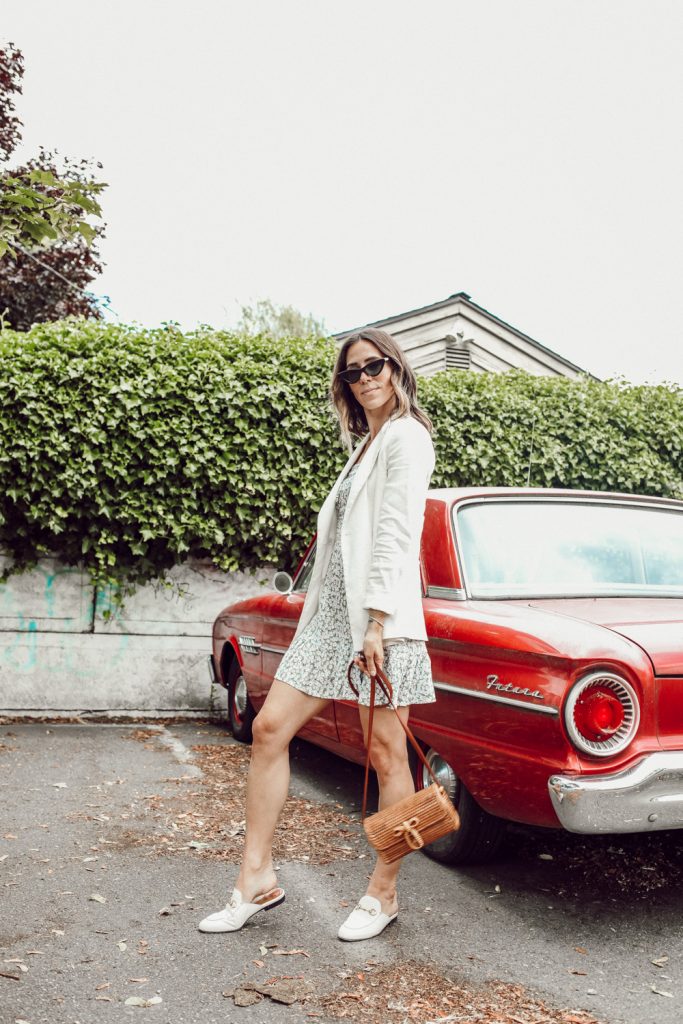 [/ezcol_1half_end]
HOW TO STYLE A BLAZER DURING SUMMER
Blazers shouldn't be reserved for the fall and winter time – I love nothing more than a good lightweight blazer in the summer time! It's a great layering piece for work and can easily elevate your casual look by adding some refined lines to your silhouette! This lightweight blazer from Leith, a purchase from last summer, is always on repeat for me during the summer months. Sometimes, it doesn't get hot enough during the day to style a cute mini dress, like this one, so adding a blazer not only gives me a purposeful layer, but adds a level of chicness.
While the blazer featured in this post is no longer available, I found a great option from The Drop staples on Amazon Fashion! It's oversized, light and under $50! This set is certainly one of my summer outfit recipes – easy floral print dress, oversized blazer, Gucci mules (still one of the best investments I made) and my go-to wicker bag! An oversized blazer can easily be styled with jeans, shorts or a top and skirt! I love it's versatility and it also comes in black! [ezcol_1half]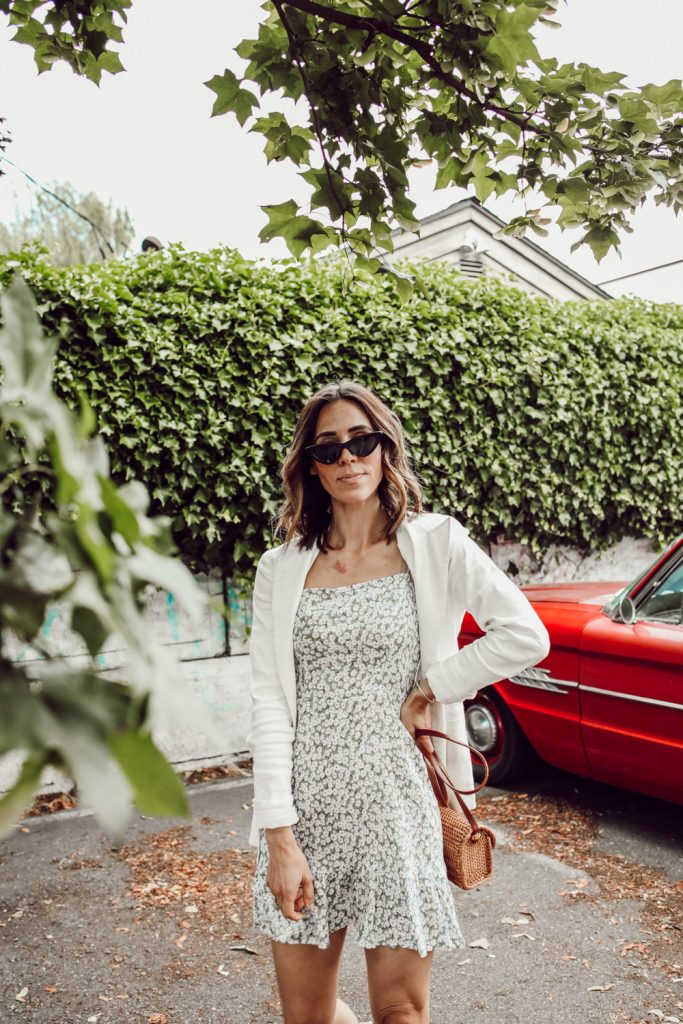 [/ezcol_1half] [ezcol_1half_end]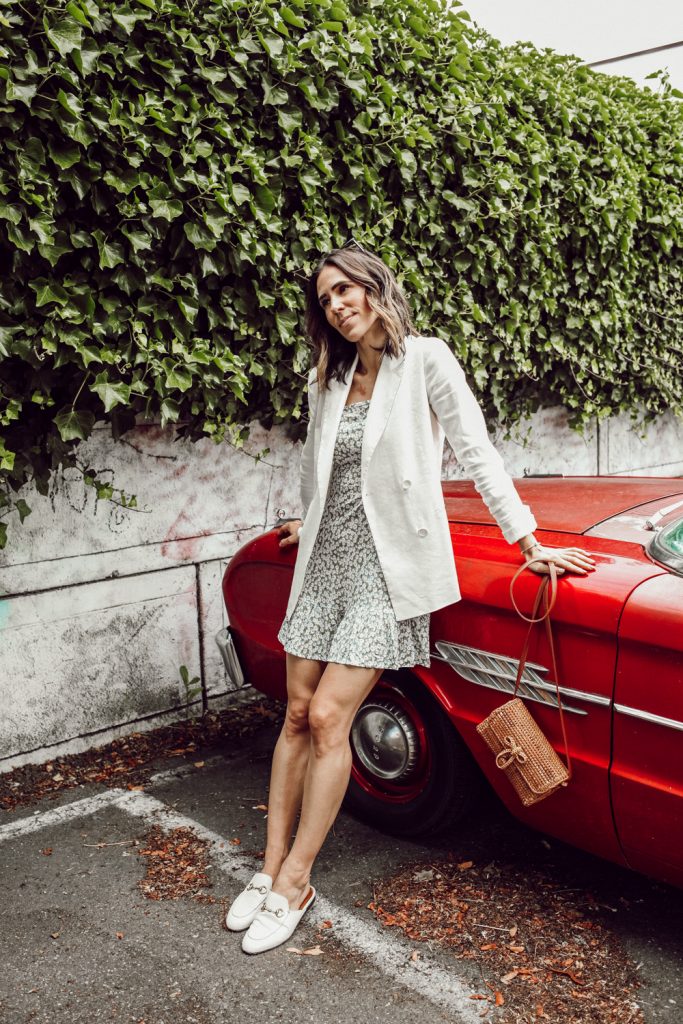 [/ezcol_1half_end]
s h o p   t h e   l o o k
Floral Dress | Oversized Blazer | Gucci Mules | Wicker Bag | Cat Eye Sunglasses

YOU MAY ALSO LIKE