December 30, 2016
Game Day Striped Dress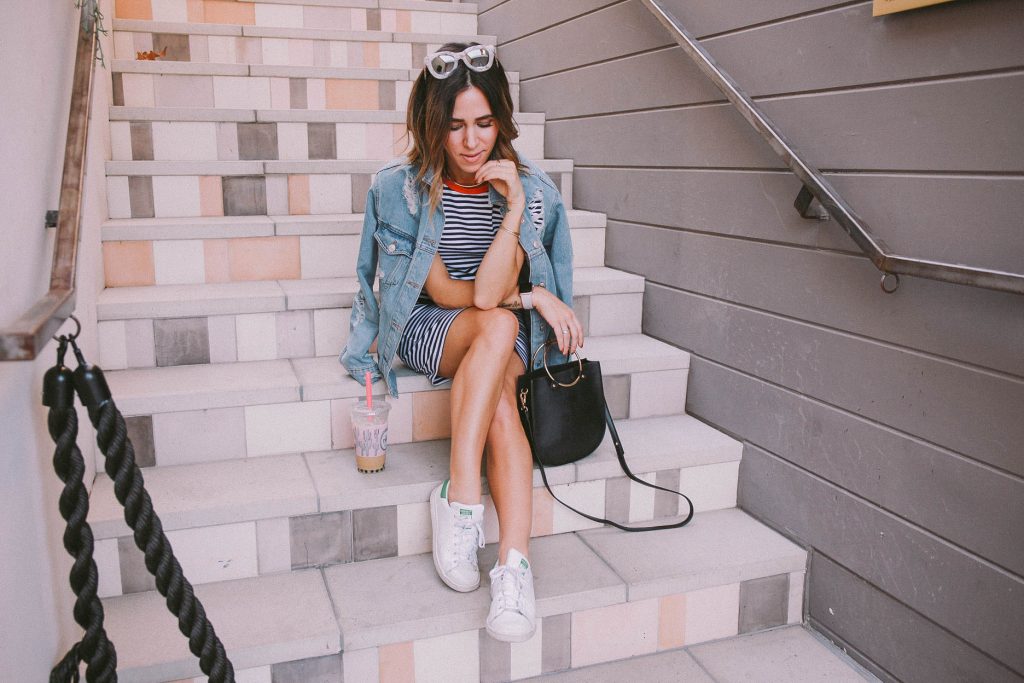 Game Day Striped Dress (Jane Hudson version) | Stan Smith Sneakers
Crossbody with gold detailing | Mirrored Sunglasses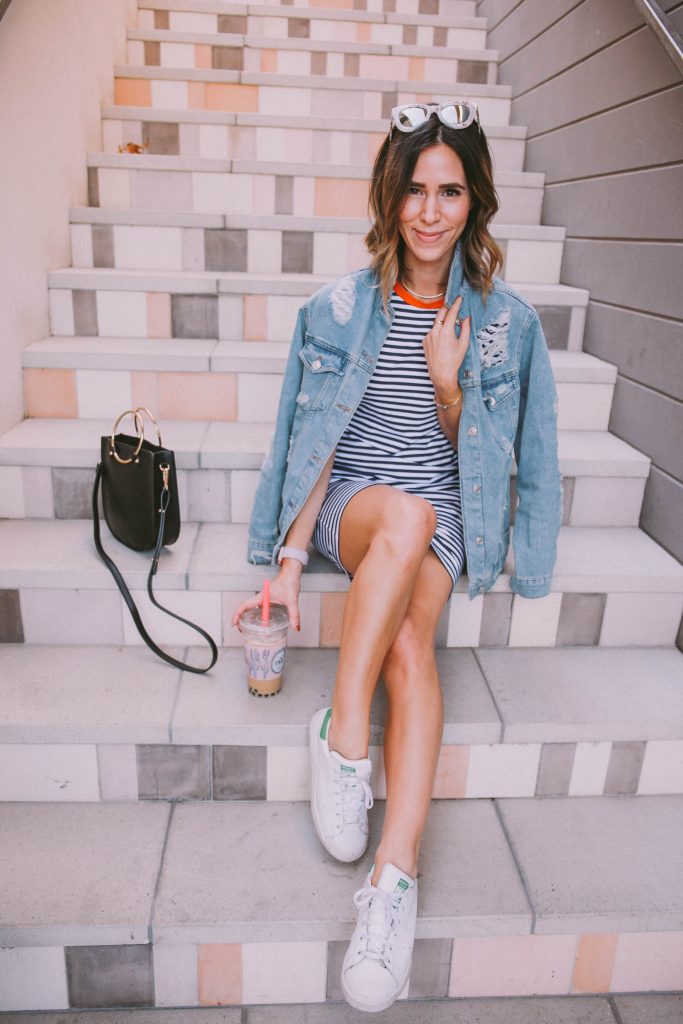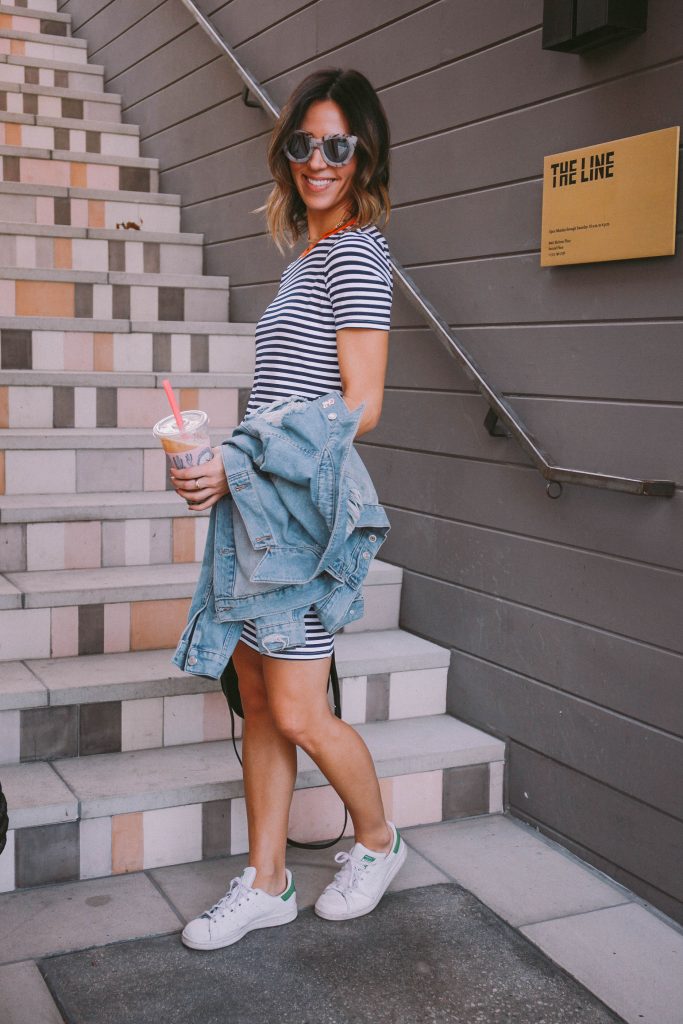 And just like that, today is the last Friday of 2016. I cant believe it! Where did the year go? They seem to go faster and faster with each year! Well, looking back on 2016, I don't have any personal regrets. It was a great year on so many levels and I'm sad to see it go. 2017, you have some big shoes to fill. Well today I'm closing out the year with a final game day look of the season – with Bowl Games in full swing and the NFL playoffs about to start, I'm styling
this
game day striped dress today as a farewell to the 2016 game day season!
Shop the LOOK: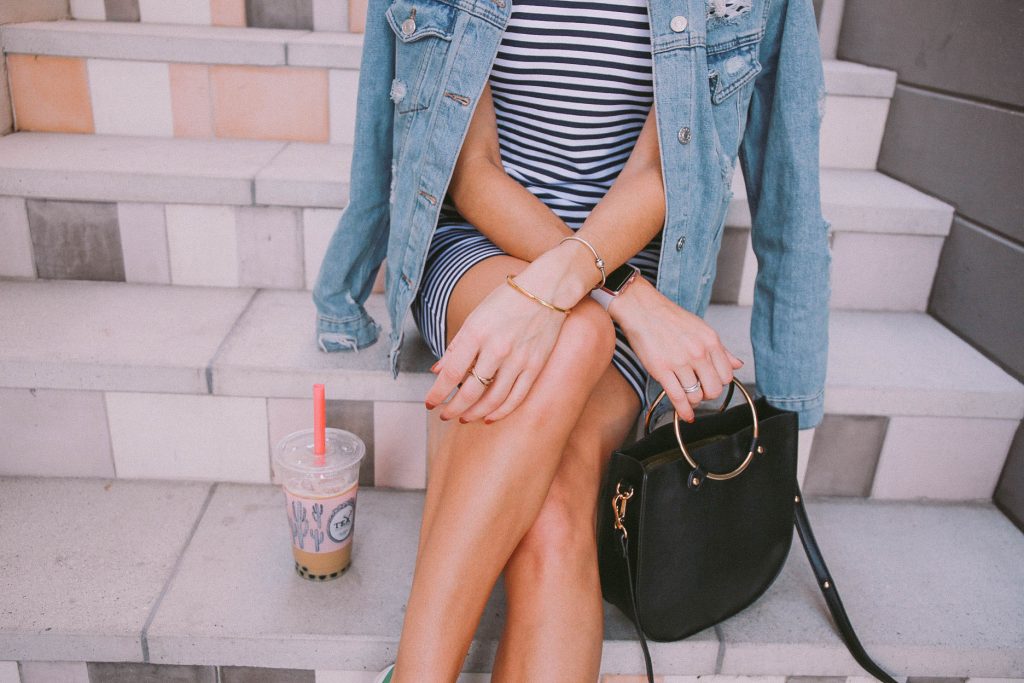 When it comes to game day fashion, I'm all about ease with a side of team spirit. You can always find unique ways to support your team with cute easy pieces that incorporate your teams colors. This dress, from Jane Hudson, is the perfect way to show your team spirit which pinch of luxury. Jane Hudson is an amazing brand that was started by a fan who was looking way to share her team spirit without the tacky game day wear. They pride themselves in sourcing the best fabric  elevating their basics to luxury wear!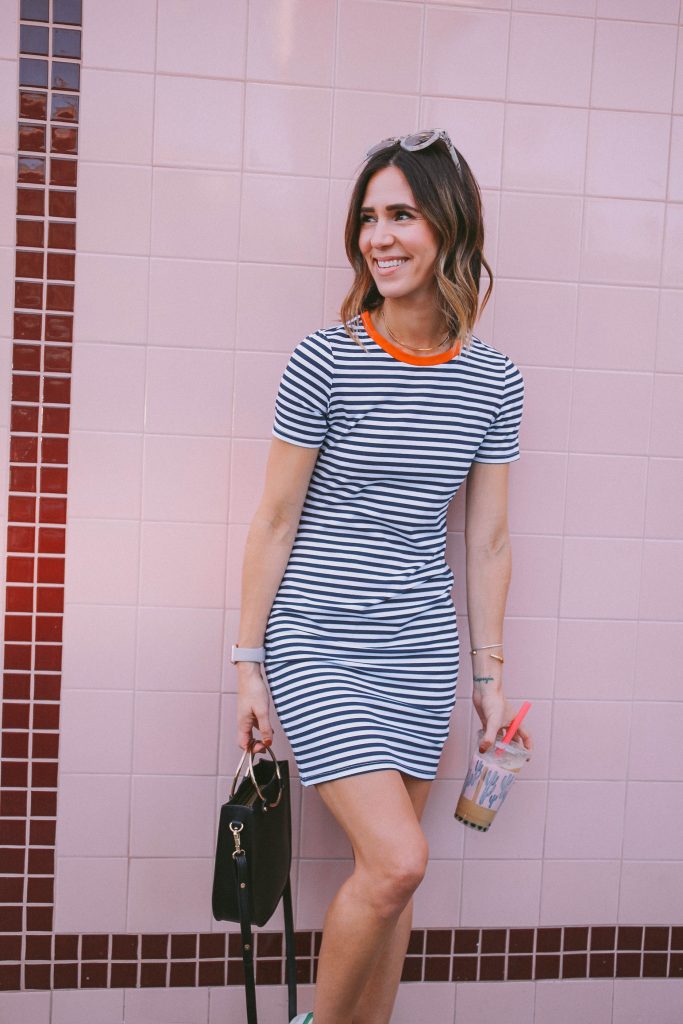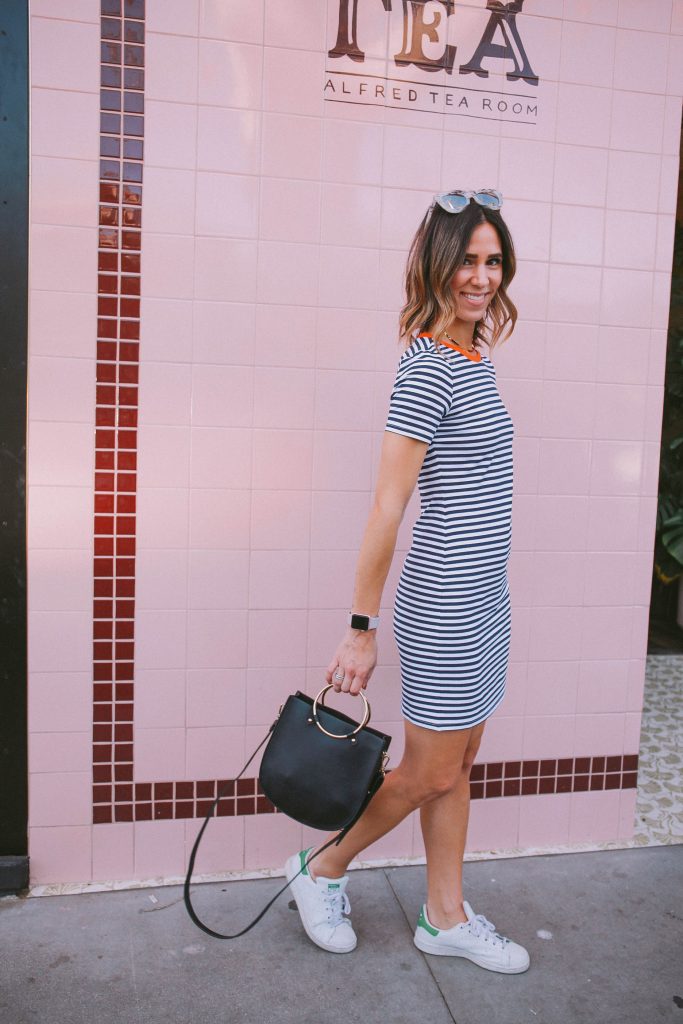 This
dress is super versatile and easy to transfer for any casual look. The other day we ventured over to Alfred's Tea Room on Melrose for some boba tea – ok, that shit is my jam. The Mountaineers were also playing their bowl game so it was a perfect pairing! I layered my favorite distressed denim jacket from Topshop, the greatest summer purchase, and threw on my
Stan Smith's
and was ready to go!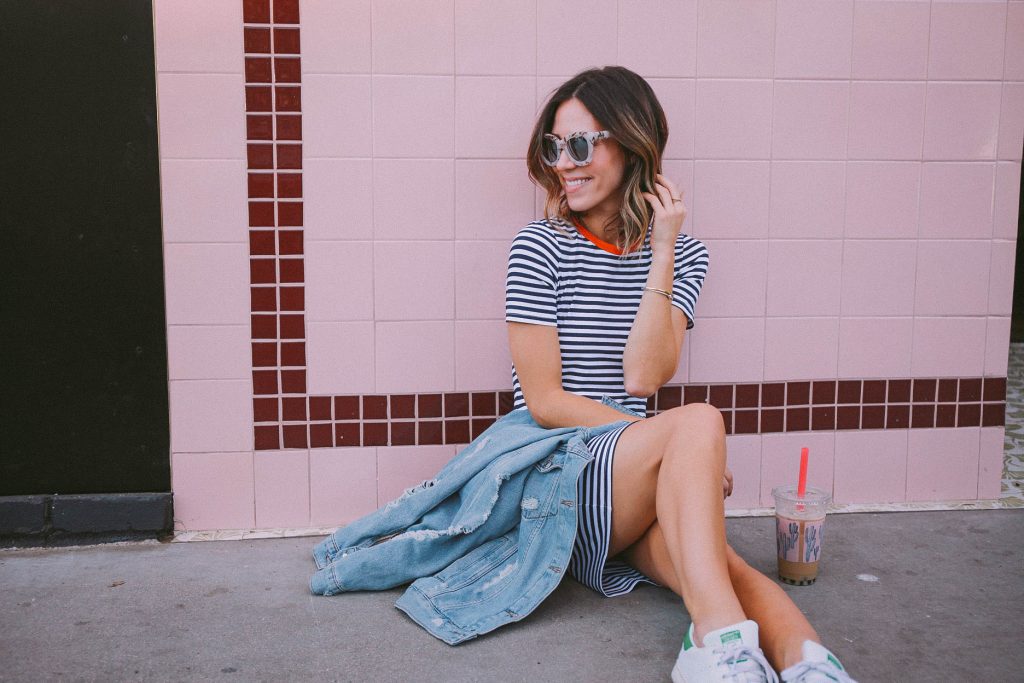 YOU MAY ALSO LIKE